Updates on Reopening SVA
Click below for info on our plans for 2021-2022, including the vaccine requirement for all students, faculty and staff.
Culture 'Club': A Look at Early '80s NYC (and SVA), Now at MoMA
November 6, 2017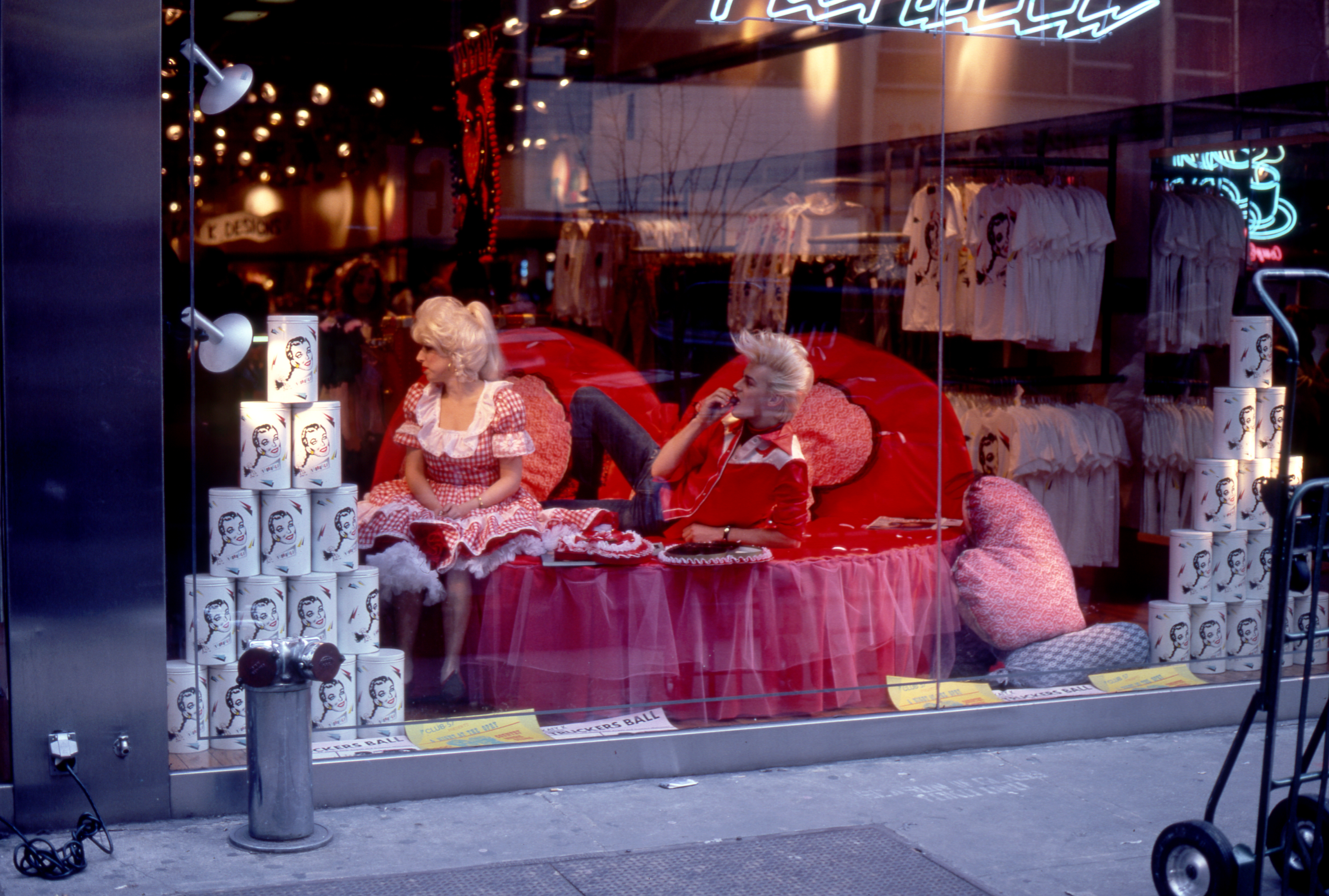 In the early 1980s, cultural historian Tim Lawrence writes in his book Life and Death on the New York Dance Floor: 1980 – 1983 (Duke University Press, 2016), "New York experienced a community-driven cultural renaissance ... that stands as one of the most influential in its, and perhaps in any city's, history." Pioneering East Village venue Club 57 was an essential part of this urban rejuvenation, with a cohort of SVA students at its core. Located in the basement of a Polish church at 57 St. Mark's Place, this DIY space fostered an atmosphere of inclusivity and unbridled creativity among the young artists who frequented its array of performances, themed events and interactive film screenings. The Museum of Modern Art in New York is currently revisiting the eclectic downtown institution through a major retrospective, "Club 57: Film, Performance, and Art in the East Village, 1978 – 1983."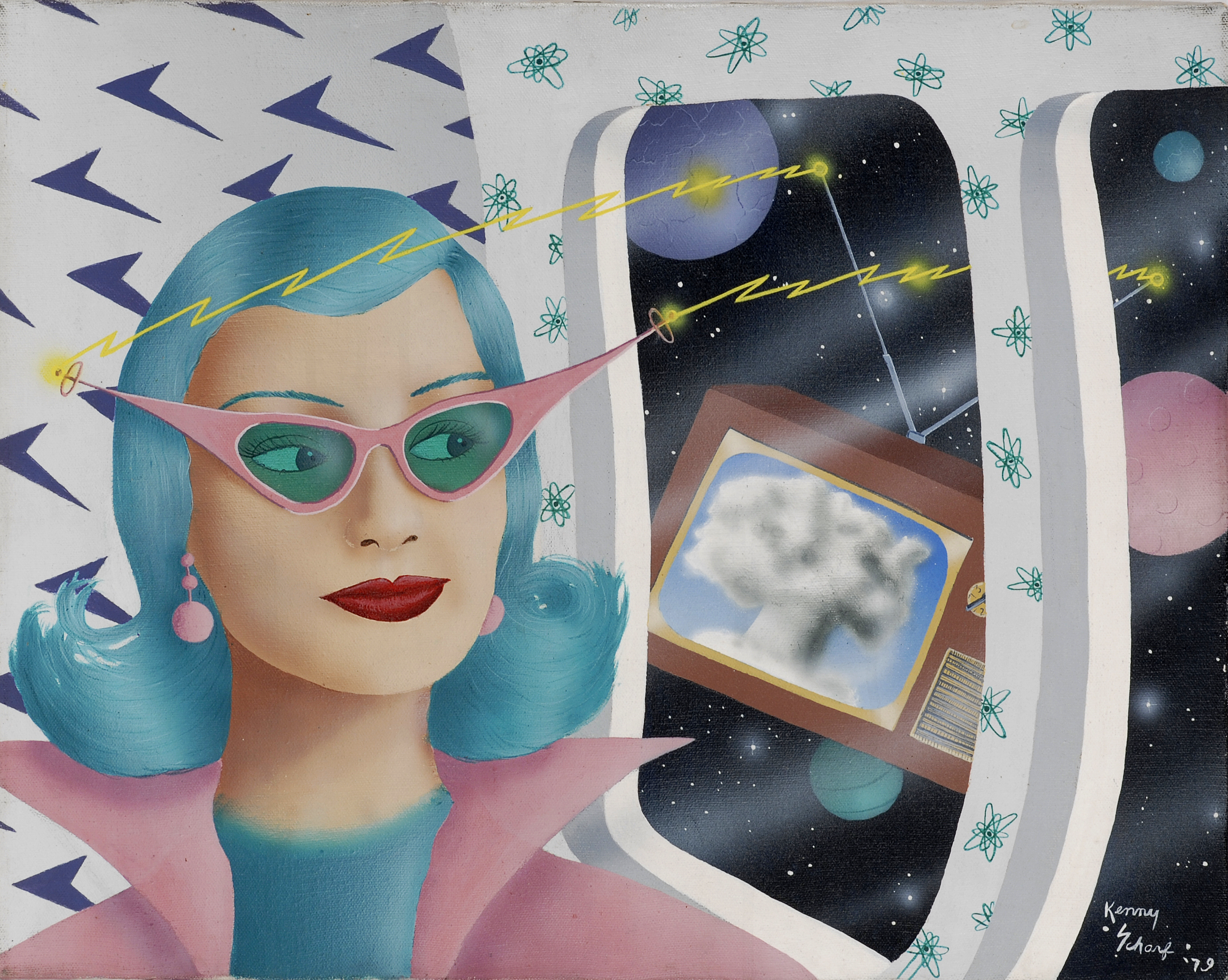 "Club 57" seeks to address the lasting influence of the scene's progenitors and habitués through an exhibition and screening series that display "the fundamentally interdisciplinary nature" of the space's activities and how it "relates to the museum's own thinking about integration between mediums," write organizers Sophie Cavoulacos and Ron Magliozzi, both staff curators in MoMA's film department. With guest curator Ann Magnuson, an actor and performance artist and former Club 57 manager, they have amassed a collection of work that reflects the club's significance as an innovative alternative art space and celebrates its contributions to the "artistic legacy" of New York City.
During its run, Club 57 was a kind of annex to SVA for artists such as Anney Bonney (MFA 2008 Computer Art), Keith Haring (1979 Fine Arts), Frank Holliday (BFA 1980 Fine Arts), Peter Hristoff (BFA 1981 Fine Arts), M. Henry Jones (BFA 1979 Film and Video), Eric Marciano (BFA 1984 Film and Video), April Palmieri (BFA 1978 Fine Arts), Esther Regelson (BFA 1982 Film and Video), Kenny Scharf (BFA 1981 Fine Arts) and Bruno Testore Schmidt (BFA 1979 Media Arts). MoMA's exhibition will include work by all of these alumni, along with that of several others who studied at the College, including outré performance artist John Sex (né McLaughlin).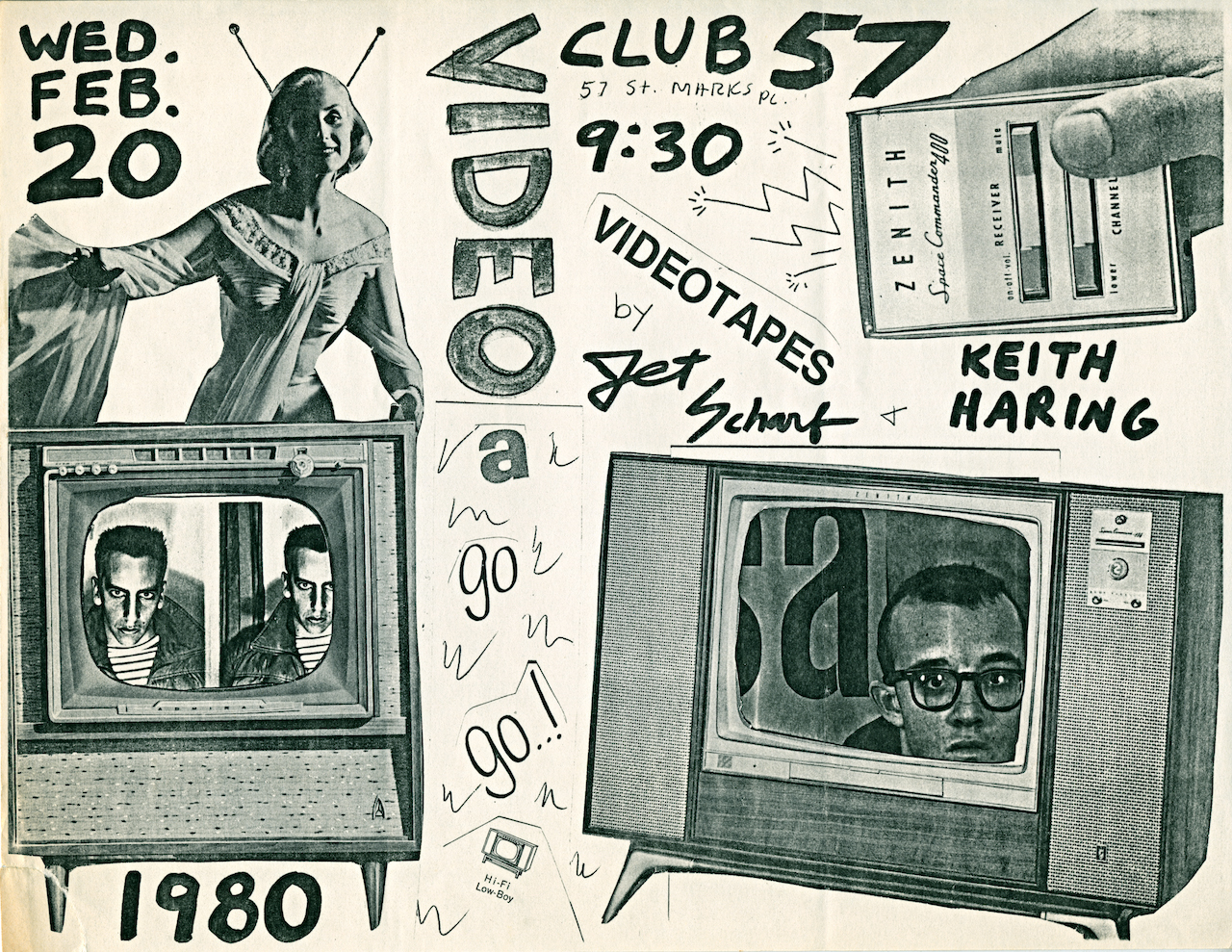 Holliday says that, for him and his fellow classmates, "New York City was our campus. The door opened to Club 57 and we all walked in ... out of class and into this made-up art venue." As a hangout and creative outlet, free from the strictures of classes and studios, the space became instrumental to the formation of their artistic sensibilities—"a wonderful mash-up of nightclub lounge, Beach Blanket Bingo, mad lab, cinema and summer stock theater," Hristoff says. Students from nearby Parsons and NYU also took part in the revelry, as did Jean-Michel Basquiat.

"You could do anything," Scharf says. "It was a place where you could incubate ideas in private with your friends without having the scrutiny of the real world, because nobody was paying attention."
For "Club 57," MoMA will present painting, printmaking, photography and video originally shown at the club in its heyday, along with various ephemera (flyers, posters, zines). The setting is meant to "evoke the club environment and perspective without recreating it," Cavoulacos and Magliozzi say, with works on rotation throughout the duration of the exhibition. "Club 57: Film, Performance and Art in the East Village, 1978 – 1983" is on view through April 1, 2018, at The Museum of Modern Art, 11 West 53rd Street. For more information, click here.

A version of this article appears in the fall 2017 issue of SVA's Visual Arts Journal.
SVA Features: Culture Club: Club 57 at MOMA
SVA Features asset
---
In this SVA Features video, SVA alumnus Kenny Scharf talks about his time as a student and up-and-coming artist in New York City during the late 1970s and early '80s. To read a Q&A with Scharf about that era (and other things), click here. For more SVA videos, visit sva.edu/videos.
---