Updates on Reopening SVA
Click below for info on our plans for 2021-2022, including the vaccine requirement for all students, faculty and staff.
Hsiang Chin Moe on Women in Animation & Inspiring Work by Female Voices
October 8, 2019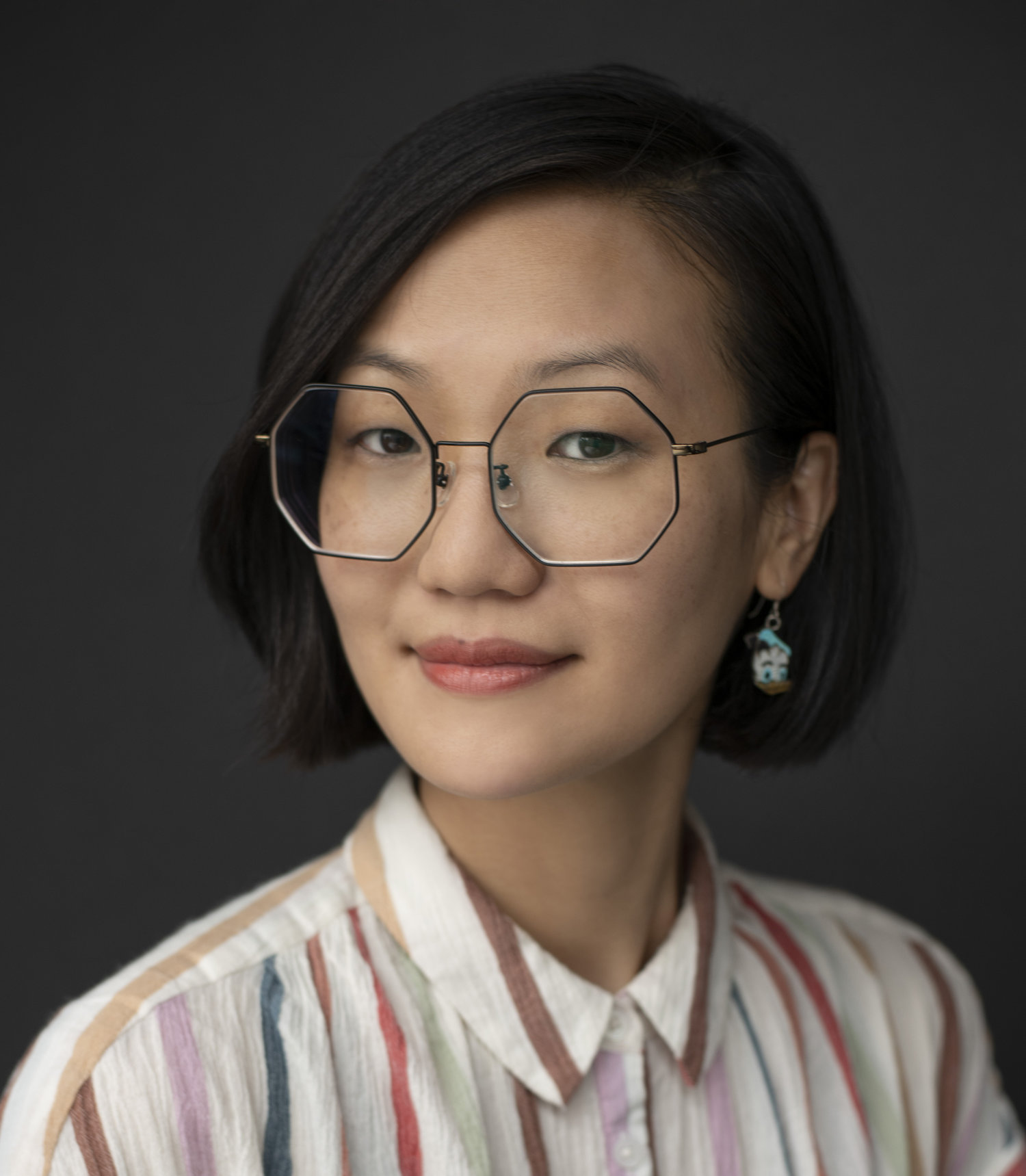 SVA announced six new chairs this summer and Hsiang Chin Moe was named the inaugural chair of the BFA Animation Department, which was formerly part of the college's BFA Film Department. Moe previously served as the director of operations for SVA's MFA Computer Arts Department, of which she is also a 2008 alumnus. Her name, as she creatively puts it, is pronounced like a car driving by: "Shannng!"
Moe is also one of the three co-Leads for the New York City chapter of Women in Animation, which counts more than 500 members, both professional and students (Cartoon Brew recently name-checked her in an article about the dearth of women on animation film festival juries, and suggested her for potential inclusion).
She spends most of her time outside of SVA working to support this non-profit organization. Women in Animation's envisioning goal is a world where everyone shares equally in the creation, production and rewards of the animation/creative industry regardless of the characteristics of talent—including gender, race, and age. But teaching is her passion. "I absolutely love the challenge of inspiring students," she said. "In my class, I teach students storytelling in the form of video production, which can then be adapted to any art form, including 2D/3D animation, installations and any sorts combined."
We spoke to Moe recently about what she hopes to bring to the BFA Animation Department and about work that has inspired her.
This will be the first year that BFA Animation is separate from BFA Film. What new opportunities will open up for BFA Animation students?
All three departments— BFA Animation, BFA Computer Art and MFA Computer Arts—are in the process of planning many events open to all majors. I'm also exploring some possibilities of working with NY-based studios to bring opportunities to our students. Additionally, I am working closely with the film distributors and film festivals in hopes of bringing in more and more diverse screenings to our students. Most importantly, I want our students to meet their fellow classmates from other majors and other institutions to begin building their own networks.
As the co-lead of the New York City chapter of the Women in Animation organization, can you speak to some of the issues that women in creative roles face, and how you've worked to help create an equal platform?
The biggest challenge is the gender ratio between education and industry. Predominantly, there are more female students than male students in art school, but somehow the numbers don't translate to working in the industry. This is a big issue, along with topics of career advancement, opportunities and benefits in the workplace that have been the subject of a USC study and a recent Animation World Network article.
My goal as an educator is simple: to get more talent into the industry regardless of the identified gender, race and background. I am not only talking about getting a job—I also encourage students who want to explore being independent filmmakers.
The idea is to bring more perspectives from all levels of animation. WIA is also actively working with the male industry professionals to address this issue and get their assistance in reaching the goal of 50/50 by 2025. WIA is not an organization for women only—I often get a question like, "I am a guy. I probably can't join, right?" The answer is, "You are more than welcome to join and we need you as much as we need everyone. It takes a whole village to make the change."
Where do you find inspiration for your work?
I truly believe everyone has a story to tell and inspiration doesn't come afar—rather from within oneself. I am not a designer where I can create from nothing. I can be honest that I am even afraid to write on the first page of any notebook because the blankness frightens me. However, I find inspiration in something that already exists. The process of getting to know someone or something is incredibly intriguing to me. The work of figuring out the logic, the story and the process is fun.
What would you say are the 5 Most Inspiring Animation Works by Women?
Whoa, this is hard. I can share a few projects that I've recently found—some I was even in tears when I saw them:
"Me Too," by Natalie Labarre (BFA 2013 Animation)
"Uncle Thomas: Accounting For the Days," by Regina Pessoa
"The Opposites Game," a poem by Brendan Constantine, directed by Anna Samo & Lisa LaBracio (BFA 2006 Animation)
"I, Candy," by Candy Kugel
"Bao," by Domee Shi
SVA Features: Hsiang Chin Moe on her 5 Most Inspiring Recent Animation Works by Women
SVA Features asset
SVA Features: Hsiang Chin Moe on her 5 Most Inspiring Recent Animation Works by Women
SVA Features asset
SVA Features: Hsiang Chin Moe on her 5 Most Inspiring Recent Animation Works by Women
SVA Features asset
SVA Features: Hsiang Chin Moe on her 5 Most Inspiring Recent Animation Works by Women
SVA Features asset
SVA Features: Hsiang Chin Moe on her 5 Most Inspiring Recent Animation Works by Women
SVA Features asset