Updates on Reopening SVA
Click below for info on our plans for 2021-2022, including the vaccine requirement for all students, faculty and staff.
MFACA Alumni Wins at Red Dot Design Award
November 6, 2017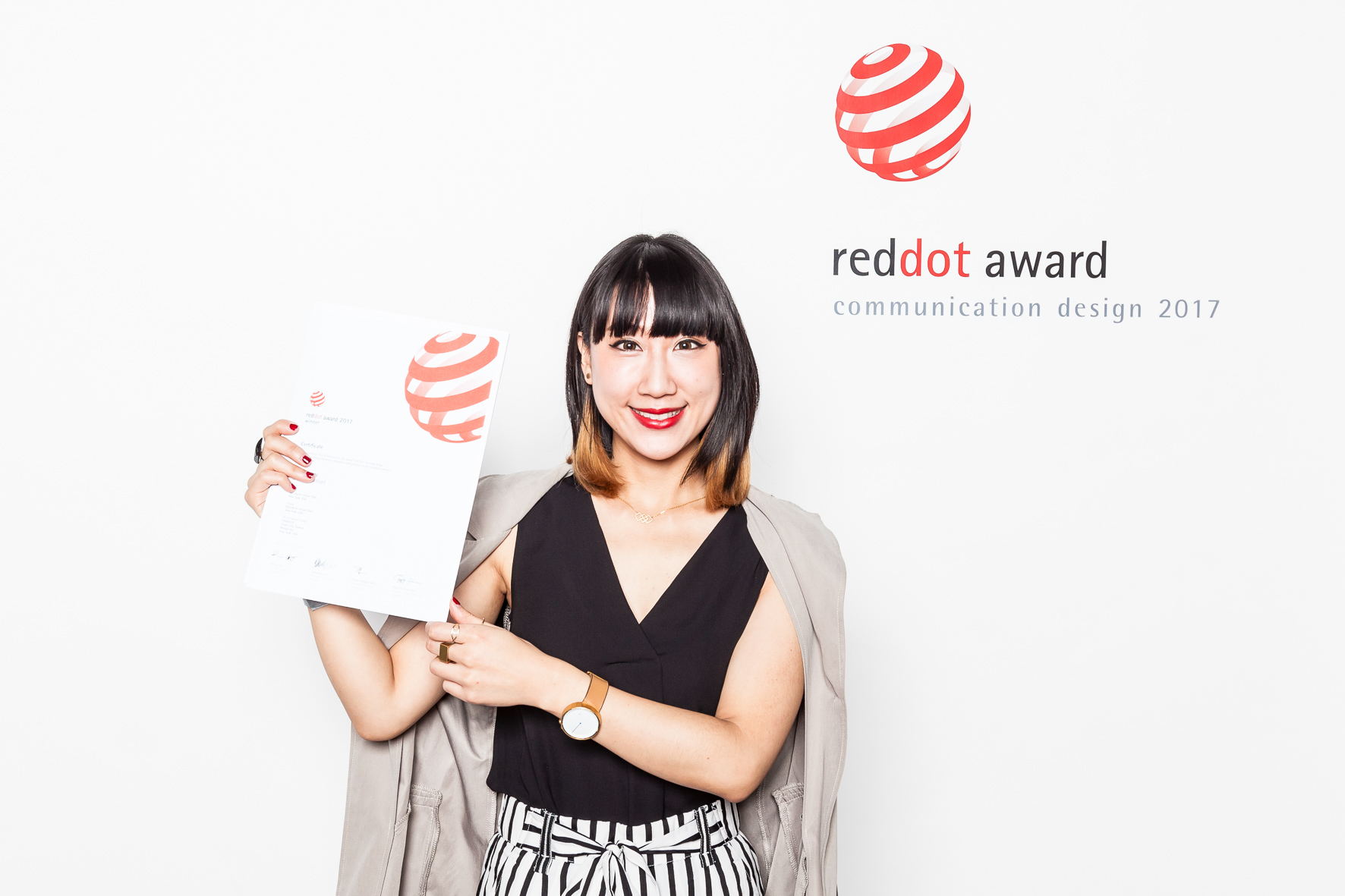 Congratulations to Melody Ai-Hsuan Shih (MFA 2016 Computer Arts) for winning a Red Dot Design Award: Communication Design! Melody was a junior award winner in the Film & Animation/Film Art category with her thesis project Cacophony.
The Red Dot Design Award is a product design and communication design prize awarded by the Design Zentrum Nordrhein Westfalen, one of the oldest and most highly reputed design institutions worldwide. On October 27, 2017 the Red Dot held its gala and announced its winners. Melody had the opportunity to participate in this notable event and shared her experience:

On October 27, the international creative scene convened in Berlin, Germany, celebrated the laureates of the Red Dot Award: Communication Design 2017. I was invited to the ceremony and to receive the Red Dot award certificate also celebrate the moment with great honor and privilege with other award-winners.
In this event I met and talked with many upcoming designers as well as company representatives from all over the world. We networked, exchanged views and celebrated our achievement. Eat, Sleep + Design , a studio from Berlin were the winners of packaging design 2017, and Thjnk won the Agency of the Year 2017.
It was an honor to participate in Red Dot events with many great talents. I've been inspired a lot by their work and really felt the energy and passion of them. That also reminds me to keep going and being creative to push the boundary of my work.

SVA Features: MFACA Alumni Wins at Red Dot Design Award

Watch Melody's piece Cacophony below!
SVA Features: MFACA Alumni Wins at Red Dot Design Award
SVA Features asset