Updates on Reopening SVA
Click below for info on our plans for 2021-2022, including the vaccine requirement for all students, faculty and staff.
Spring Break in San Francisco 2018: SVA Students Visit Google Tilt Brush, Pixar, ILM
SVA Destinations Visits The Golden Gate City To Connect With Alumni
March 13, 2018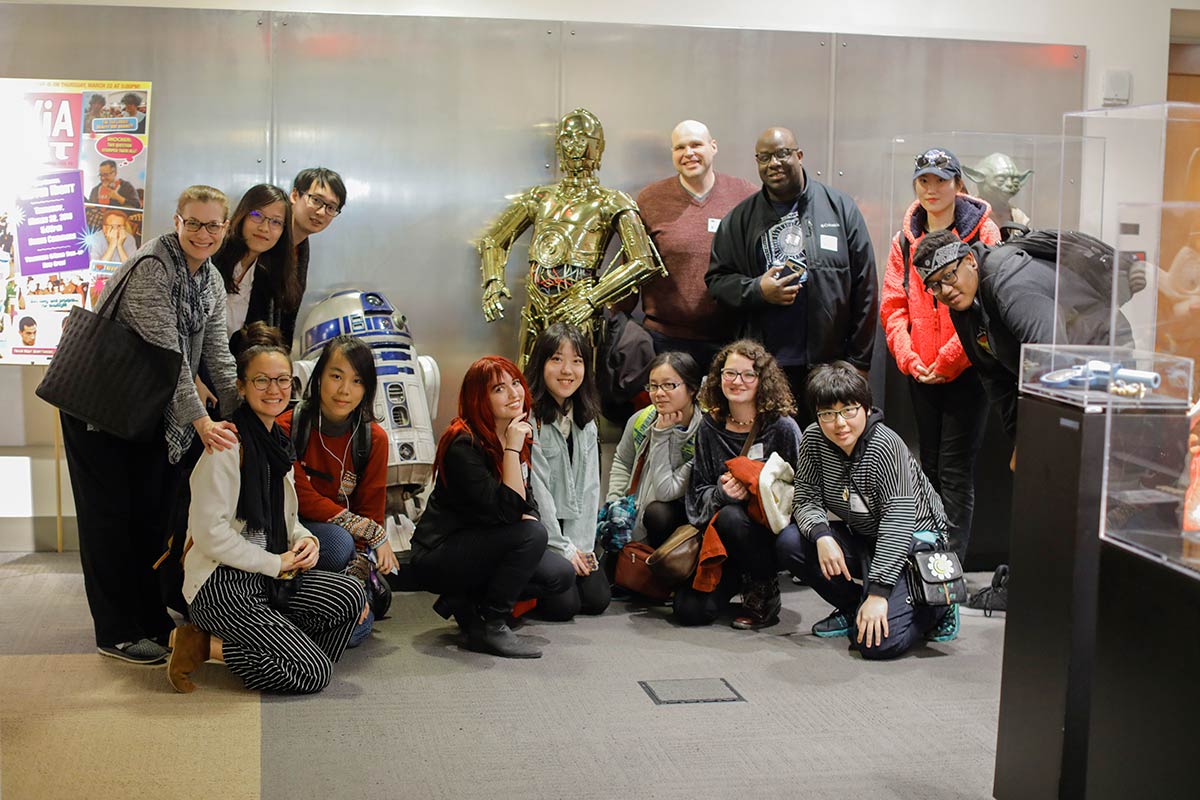 Last week, SVA students soaked up the California sunshine on spring break while taking an illuminating tour of San Francisco's cutting edge arts and technology industry as part of SVA Destinations program. In addition to exploring Bay Area attractions such as Alcatraz and the Golden Gate Bridge, students were lucky enough to spend time in animation, film, and technology companies interacting with some of today's leading animators, filmmakers, and VR artists. Organized by Angie Wojak, Director of Career Development, and Hsiang Chin Moe, Director of Operations in MFA Computer Arts, the program took students on visits to Autodesk, The Cartoon Art Museum, Google Tilt Brush, Industrial Light and Magic, Tippett Studio, Pixar, Steel Wool Studios and the Walt Disney Family Museum.
The goal of this trip, Wojak explained, was to give students a behind-the-scenes look at San Francisco studios and encourage them to consider internships and jobs on the West Coast. "The course is also intended to inspire students in how they view their career options and to give them access to alumni and recruiters who can guide them," she said. Invaluable connections were made for students during this trip. "An important aspect that Angie and I can't emphasize more is the fact that the class consists of freshmen to graduate students who are from very different technical, cultural backgrounds and majors," Moe described. "This is a wonderful opportunity for them to learn from and inspire one another. One day they might all be working together in the industry."
At the Cartoon Art Museum, students were treated to not one, but two alumni exhibitions featuring the work of Raina Telgemeier (BFA 2002 Illustration) and Nate Powell (BFA 2000 Cartooning). The museum's program coordinator, alumnus Nina Taylor Kester (BFA 2008 Cartooning), took the class on a tour of the exhibitions and offered insights into Telgemeier's many young adult graphic novels and Powell's March.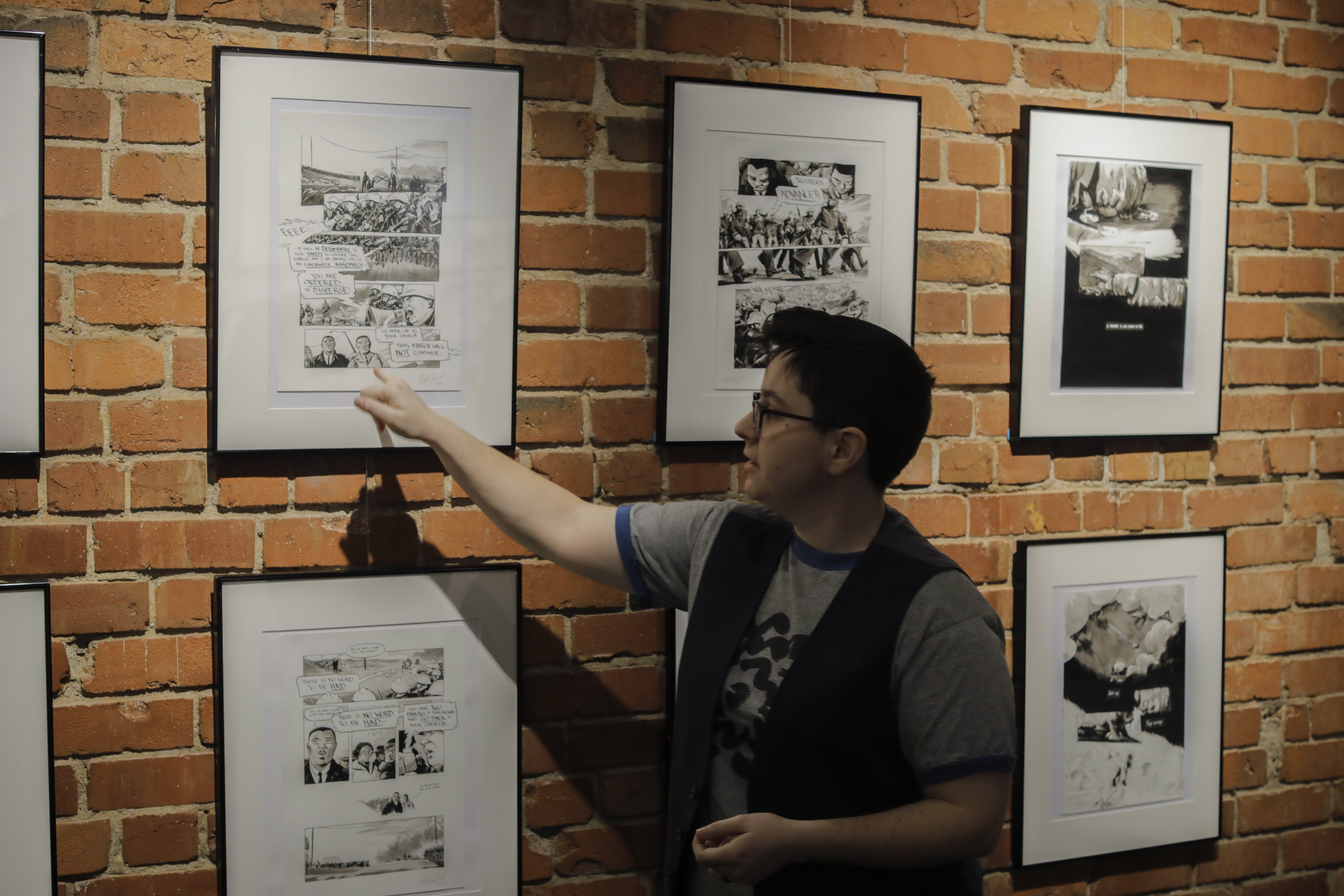 The class then traveled to alumnus Andrew Dayton's (BFA 1998 Computer Art) company, Steel Wool Studios, where the students were treated to virtual reality demos. Dayton also discussed the industry and the career that took him from working on commercials, to becoming a technical director at Pixar, to his current profession as founder of a cutting-edge virtual reality company that creates unique experiences, including projects for NASA that allow viewers to experience exploring the surface of Mars. Steel Wool even created a VR game for the new Steven Spielberg film, Ready Player One (debuting this week at SXSW).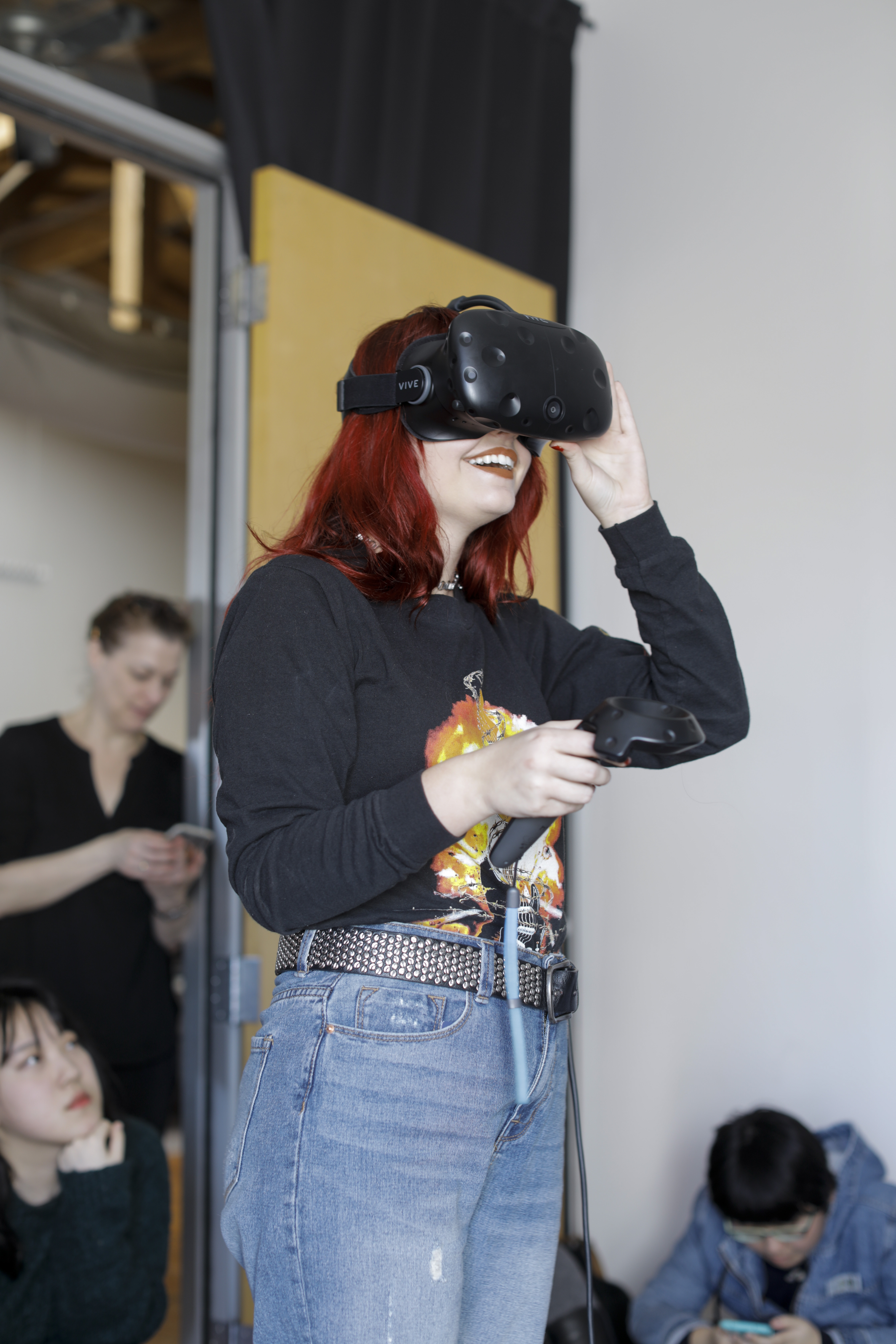 A highlight of the week was the group's trip to Pixar. Students were given a tour of the studio and met with alumni and recruiters for a lunch conversation focused on how to build a career in the industry. Animator Andy Beal gave a talk on the process of animation and storytelling and offered students his career advice on creating a good reel. Alumni include Ye Won Cho (MFA 2002 Computer Art), Christina Faraj (BFA 2016 Computer Art), Jake Kaplan (BFA 2017 Animation), Nancy Kato (MFA 1991 Computer Art), Ivo Kos (MFA 1991 Computer Art), Maria Lee (BFA 1988 Media Arts), Jessica Monteiro (BFA 2010 Computer Art), MontaQue Ruffin (BFA 2013 Computer Art).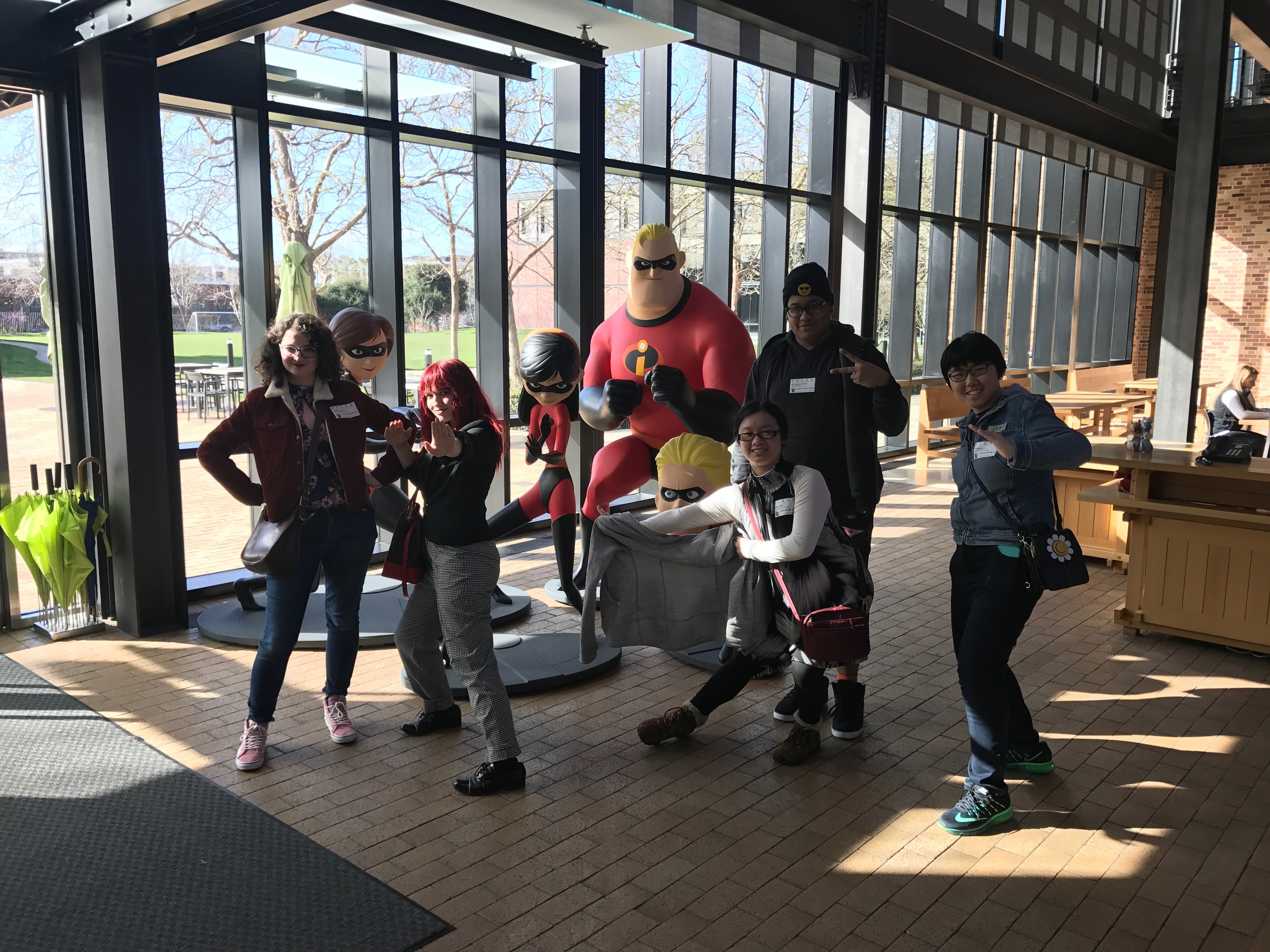 Next up was a trip to Tippett Studio founded by Phil Tippett, whose varied career in visual effects has spanned more than 40 years and includes two Academy Awards and six Academy Award nominations among many other accolades. At the studio, alumnus Brad Fox (BFA 1985 Illustration) spoke on the making of the studio's newest commercial featuring creatures from Jurassic Park, followed by a tour of the studio's amazing collection of models and artifacts from films including Raiders of the Lost Ark, Robocop and Starship Troopers.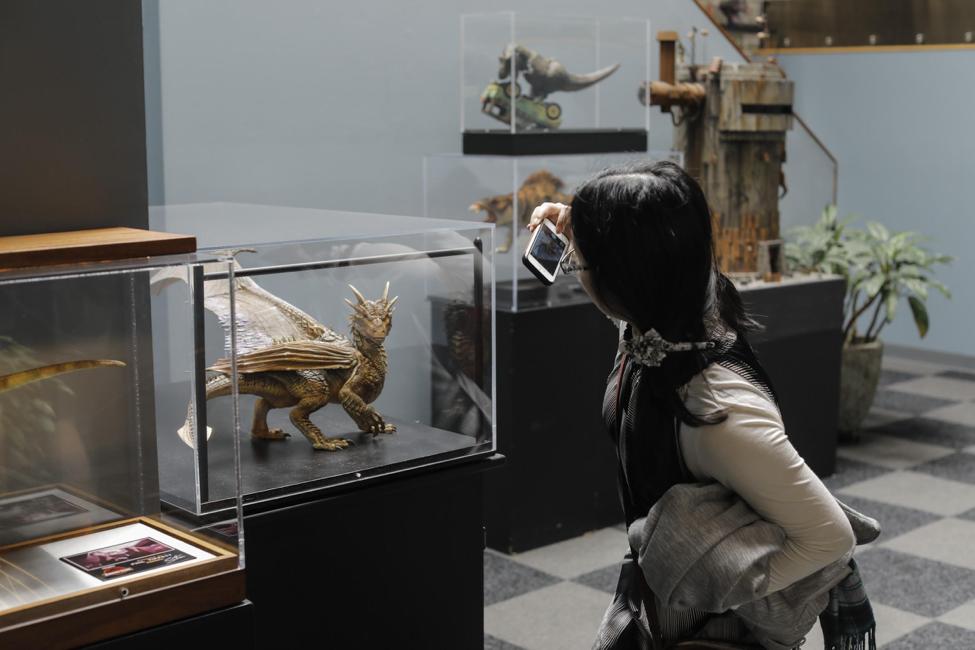 An excursion through Walt Disney Family Museum followed, where Glen Keane's new exhibit was just opening. Afterwards, the group crossed the Golden Gate Bridge and spent an hour sketching and painting the scene. From there, the class viewed the Palace of the Fine Arts, a building constructed in 1915 that is one of the great structures in the historic Presidio park. In the afternoon, the class went to Industrial Light and Magic, where recruiters spoke about the company's internship program and virtual reality group, the ILMxLab. The talk was followed by a tour featuring the models and artifacts from the latest Star Wars films.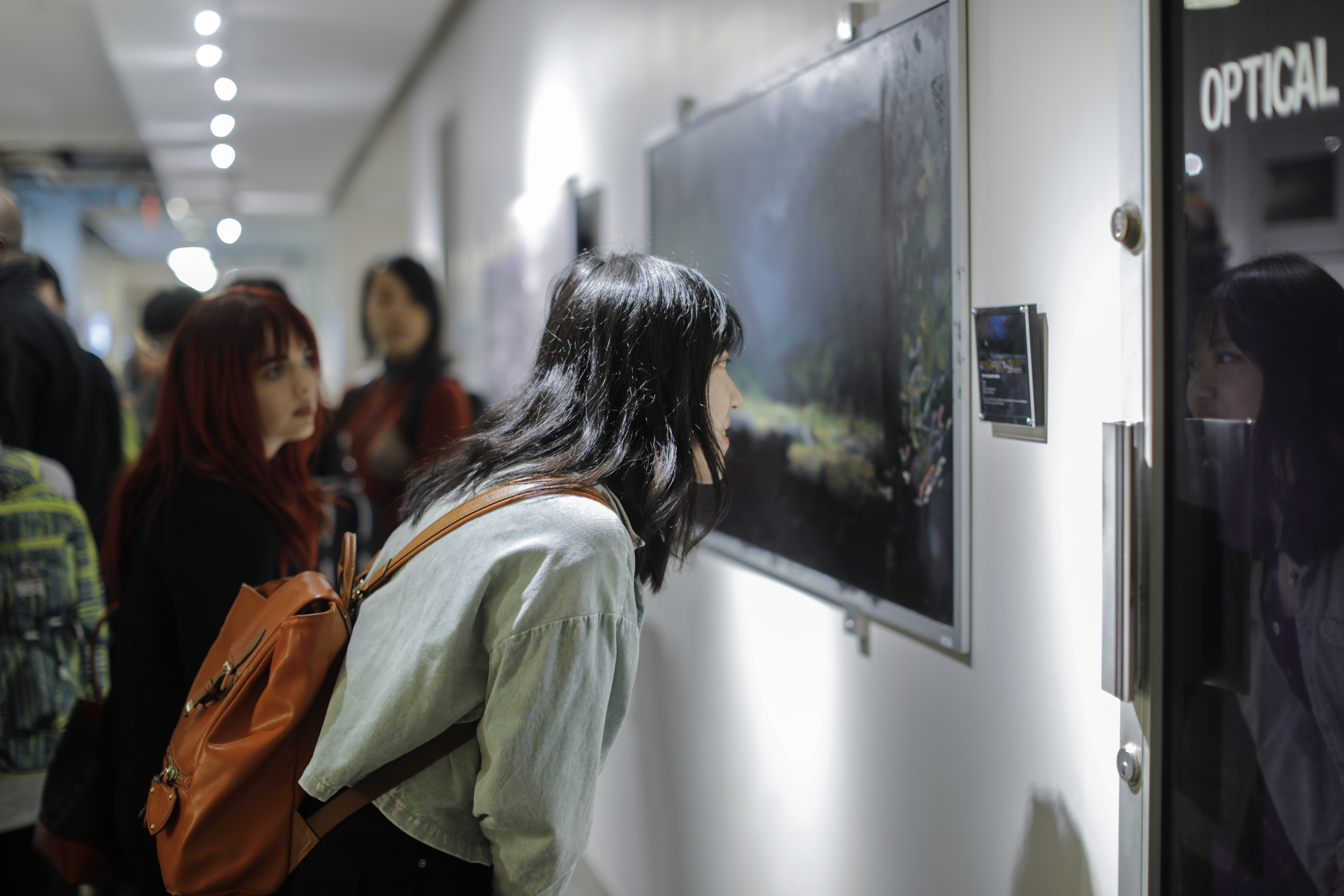 Google Tilt Brush hosted the group for a morning of VR demos and a tour of their studios. Students got to experience the latest technology and learn about the artist in residence program. Afterwards, the group traveled to Autodesk for a gallery tour followed by a workshop on developing models for 3D printing.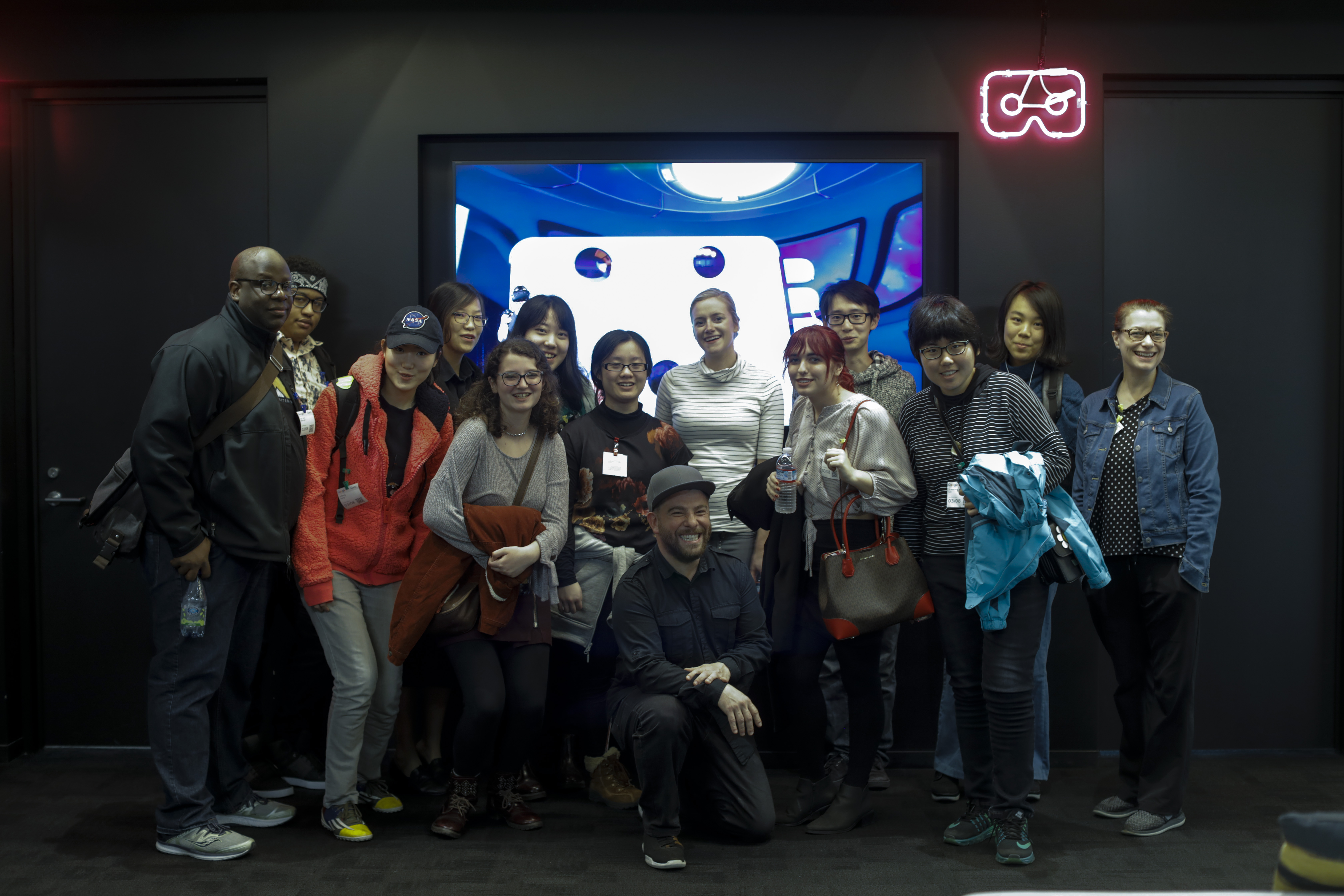 On the last day, students were treated to a conversation with alumnus Lizz Kupfer-Muniz (BFA 2007 Computer Art) who spoke about her work as Animation Tech Lead at Fable Studio, where they developed a VR experience based on Neil Gaiman's Wolves in the Walls for Oculus Rift. Kupfer-Muniz shared her advice for entering the industry and working within the gaming field as well.
For more from our San Fran trip, check out SVA's Instagram account. SVA Destinations programs don't end here. Spring adventures take place this May in Cannes, France, Rome, Italy, and Oaxaca, Mexico. Further out, summer programs take students and alumni to Southern France, Japan, Mexico City, Barcelona and many more hot spots. More details can be found here.