Updates on Reopening SVA
Click below for info on our plans for 2021-2022, including the vaccine requirement for all students, faculty and staff.
SVA Alum Molly Ostertag Celebrates The Queer Geekdom Of Flame Con
August 14, 2018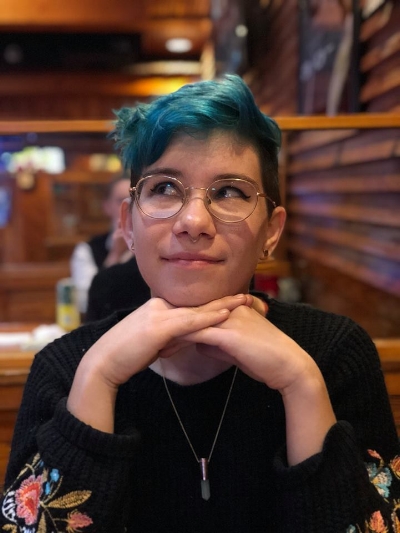 "I'm actually kind of a terrible fan," confesses author and illustrator Molly Ostertag (BFA 2014 Cartooning), gearing up for this year's Flame Con, the world's largest queer comic con, coming to New York this weekend. A lover of comics and nerd culture but turned off by the franchise-ification of both, she explains, "I always just wanted to make stuff. I've always been a creator, I've always been very focused on making my own stories." As the author of the award-winning The Witch Boy, co-creator of successful webcomic Strong Female Protagonist, and a writer on Disney's forthcoming The Owl House, Ostertag lacks no opportunities these days to fulfill her calling: to create. "It's a crazy honor and a crazy privilege to be able to do that and have people who connect with my work; it feels pretty surreal." Ironically, she says with self-awareness, "I appreciate good fans!"
Flame Con, now in its fourth year and being held at the Times Square Sheraton, August 18 and 19, celebrates the diversity and creativity of queer geekdom and LGBTQ contributions to pop culture. From DC Comics artists to indie cartoonists, over 30 SVA alumni and 2 current students are officially participating in the event this year as vendors or speakers. Ostertag will get to connect with them and other readers, peers, and colleagues, fellow creators and fellow fans as she tables Artist's Alley with her books and prints and sits on three panels. The first time she attended, at the inaugural con, she was less involved in the LGBTQ community, "so it was a very new experience for me," she says, "but it's kind of unlike anything else I've experienced, so I'm really excited to go back."
Then as now, she notes, "I really appreciate how the queer community shows up to support independent artists! We hold each other to a high standard and are always trying to make the stories we would like to read."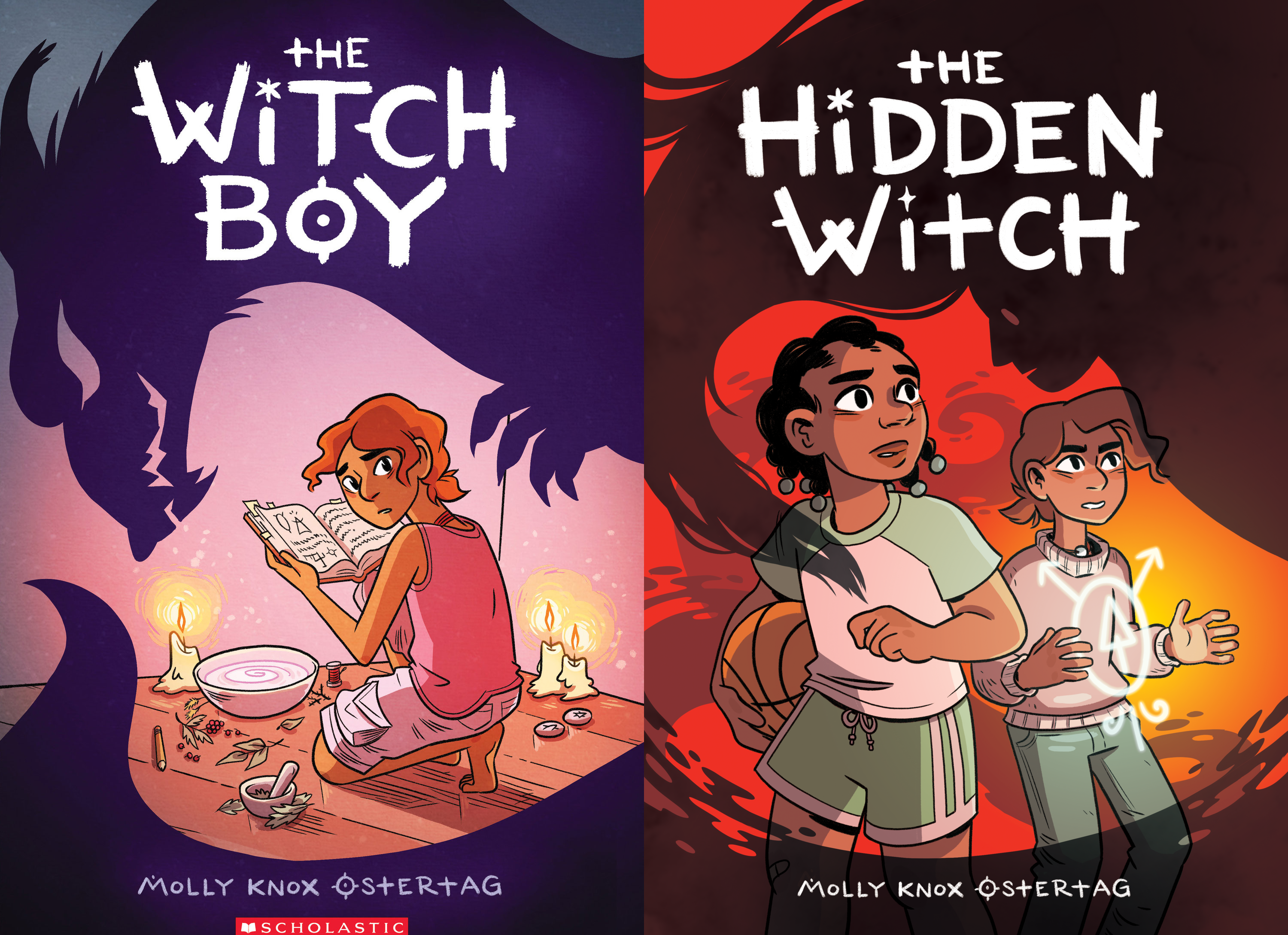 Ostertag's stories consistently feature diverse casts of characters—multiracial, of differing gender expressions, sexual orientations, and abilities—whose adventures intertwine social justice and superheroes, peer pressure and magical powers. At San Diego Comic-Con last month, Ostertag was awarded a Prism Award, honoring the best in LGBTQ comics, for The Witch Boy, her middle-grade graphic novel (and whose sequel will come out this fall). Her presiding interest lies in queer content in young adult work, the subject of one the panels she'll speak on at Flame Con. "It feels like a very new frontier and it definitely pushes some barriers in a way that I find really meaningful," she says. "It's an identity thing which is what young adult books are all about. Young adult comics and middle-grade comics have seen this really huge [reading level] boom in the last decade and I'm so happy for it. It's really cool hearing from kids who kind of saw themselves in the main characters or parents who saw their children in the story. There have been a couple messages I've gotten from people who came out as queer in one way or another partially inspired by the book and that was super, super meaningful, the biggest thing ever for me. The kind of the big goal with everything I make is encouraging empathy."
As she delves into more projects, Ostertag has come to understand the special place comics hold for her and the power they possess compared to other media. High production costs can make movie and television studios wary of alienating audience segments with new, queer content; comics can instead be made by one person telling a specific story. As Ostertag is learning, however, animated shows rely on collaboration and have a huge audience, and the ability to make a major impact, that only the most successful comics could reach. "I'm just trying to find a balance of getting to tell my own stories but also getting to work with these really talented people and learn from them and be involved with this bigger [thing]," she says. "[But] I just love that I can make comics without anyone else—that's the most special thing about comics."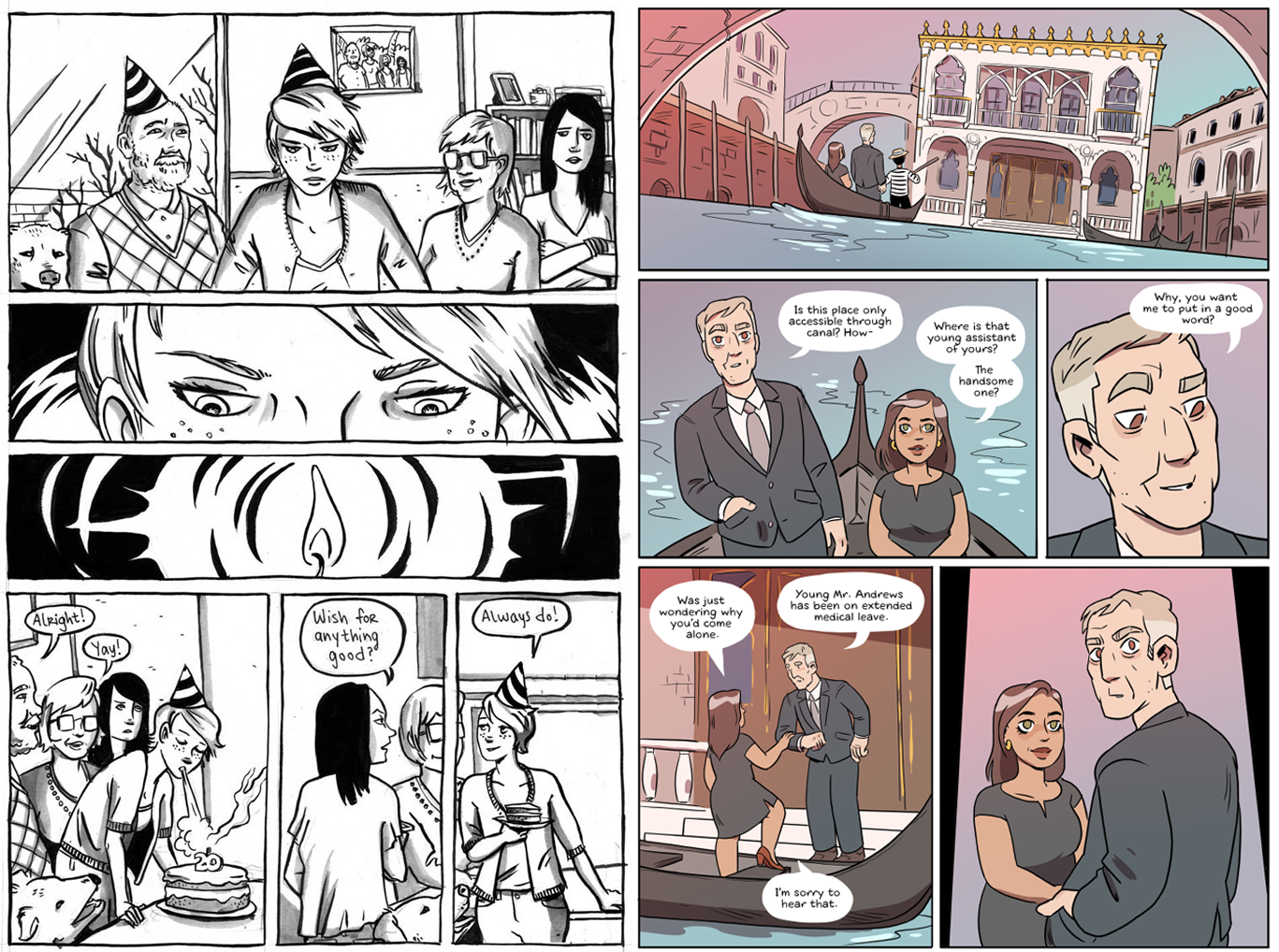 The impressive list of SVA artists who will be at Flame Con speaks to the ever-growing prominence of queer content and creators across comics culture. As Ostertag emphasizes, "the community is so generous when it comes to supporting artists making LGBTQ content." In addition to "Telling All-Ages Queer Stories," Ostertag will speak on panels about lesbian representation in comics and the influence of Dungeons and Dragons on queer comic-making. For the latter, she'll be joined by Sara Duvall (BFA 2015 Cartooning), known as Little Corvus (Star Wars: Women of the Galaxy), who will also participate in "Fangirl…but Then Make it Fashion," a panel of artists and fashionistas presenting a runway of looks from favorite fandoms, also featuring Marvel, DC, Archie, and Dark Horse comic artist Jen Bartel (BFA 2009 Illustration). Alexa Cassaro (BFA 2013 Illustration, MFA 2015 Illustration as Visual Essay) takes part in a couple of ensemble events, celebrating queer history and raising money for Planned Parenthood, while Iasmin Omar Ata, (BFA 2014 Cartooning) will host a QTPOC Meetup, creating a space for both fans and professionals to connect, and speak about building an audience for their creative work. Kerin Cunningham (BFA 2013 Illustration) joins a panel to discuss the influence '90s favorite Sailor Moon has had on modern cartoons and a generation of queer artists. And Wonder Woman artist and writer and faculty member Phil Jimenez (BFA 1991 Cartooning) will have a special signing Saturday afternoon.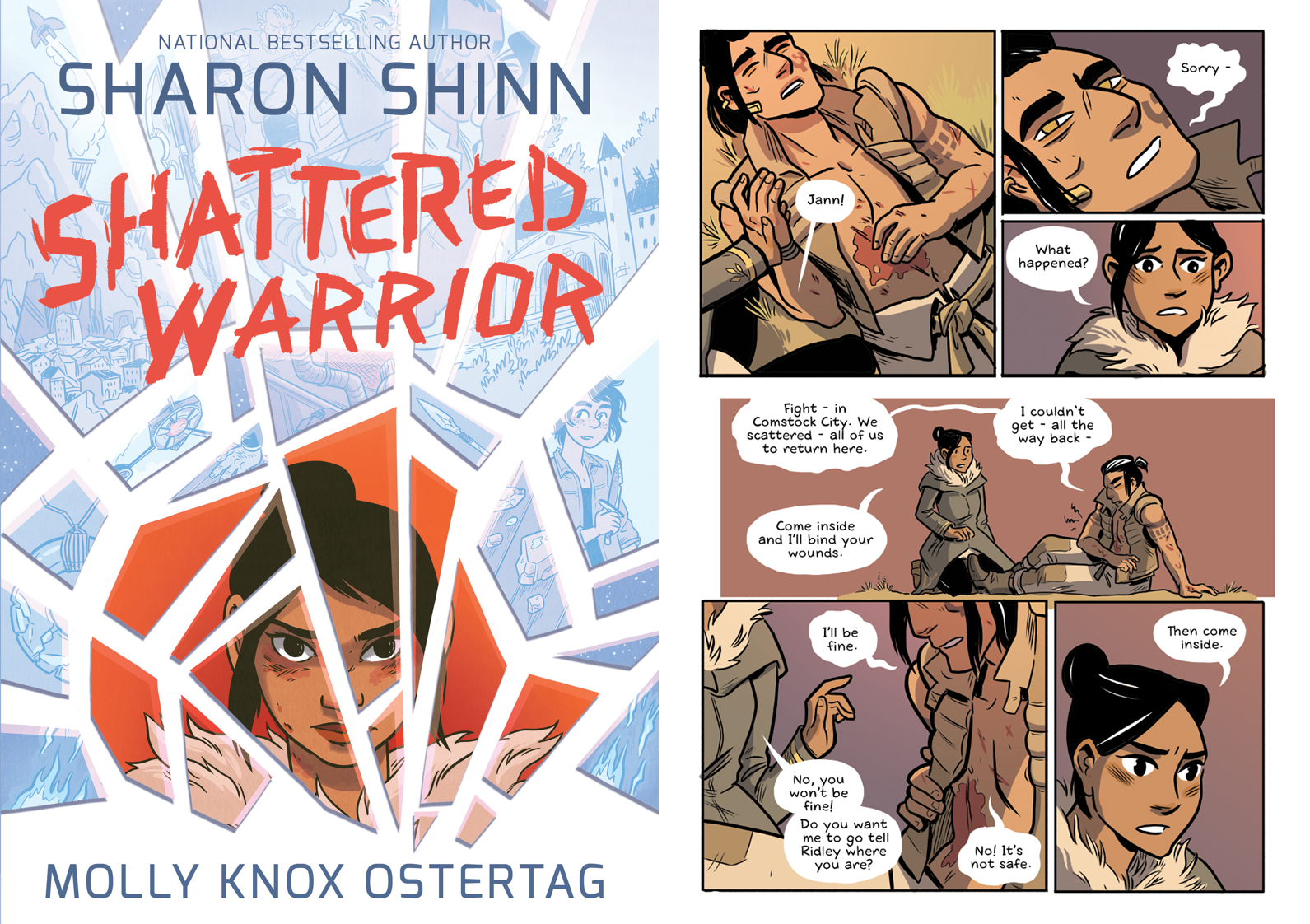 A litany of SVA exhibitors with works on display and for sale—books, zines, prints, pins, apparel—will be on hand throughout the weekend. Like Ostertag, several artists make comics for the YA set or focusing on teenage themes, including the aforementioned Alexa Cassaro, Alex Graudins (BFA 2016 Cartooning), and Amanda Scurti (BFA 2014 Illustration). Emily Forster (BFA 2013 Cartooning), Eric Arroyo (BFA 2015 Cartooning), and Kou Chen (BFA 2014 Cartooning) produce and publish gay romance comics collectively as Yam Fam, and Adrien Duquel (BFA 2011 Illustration) makes enamel pins and hand-printed tees as Argent NYC/Minor League.
Other artists exhibiting include: Veronica Agarwal (BFA 2016 Cartooning), Kyle Anderson (MFA 2005 Computer Arts), James Barry (MFA 2004 Illustration of Visual Essay), Alyssa Cruz (BFA 2015 Cartooning), Karina Farek (BFA 2015 Animation), Rel MNOPY (BFA 2011 Cartooning), Caitlin Fogarty (BFA 2014 Animation), Carissa Genovese (BFA 2013 Illustration), Isaac Goodhart (BFA 2010 Cartooning), Andrea Kendrick (BFA 2013 Cartooning), Laura Knetzger (BFA 2012 Cartooning), Victoria Lau (BFA 2013 Cartooning), Stefanie Masciandaro (BFA 2015 Illustration), Sam Melendez (BFA 2013 Animation), Li Stefan Reina (BFA 2011 Cartooning), Giselle Sarmiento (BFA 2015 Cartooning), Vanessa Satone (BFA 2001 Cartooning), Sarah Stovalosky (BFA 2010 Illustration), Josephine Tam (BFA 2009 Illustration), Colin Verdi (BFA 2018 Illustration), Stevie Wilson (BFA 2008 Cartooning), Madeline Zuluaga (BFA 2016 Illustration), and current cartooning and illustration students Kaylee Rowena and Olivia Fields.
Flame Con runs August 18 and 19 and we'd love to hear and see your stories and experiences using the hashtag #SVAFlameCon on either Twitter or Instagram.