Updates on Reopening SVA
Click below for info on our plans for 2021-2022, including the vaccine requirement for all students, faculty and staff.
SVA Gifts for Everyone on Your 'Nice' List
December 5, 2017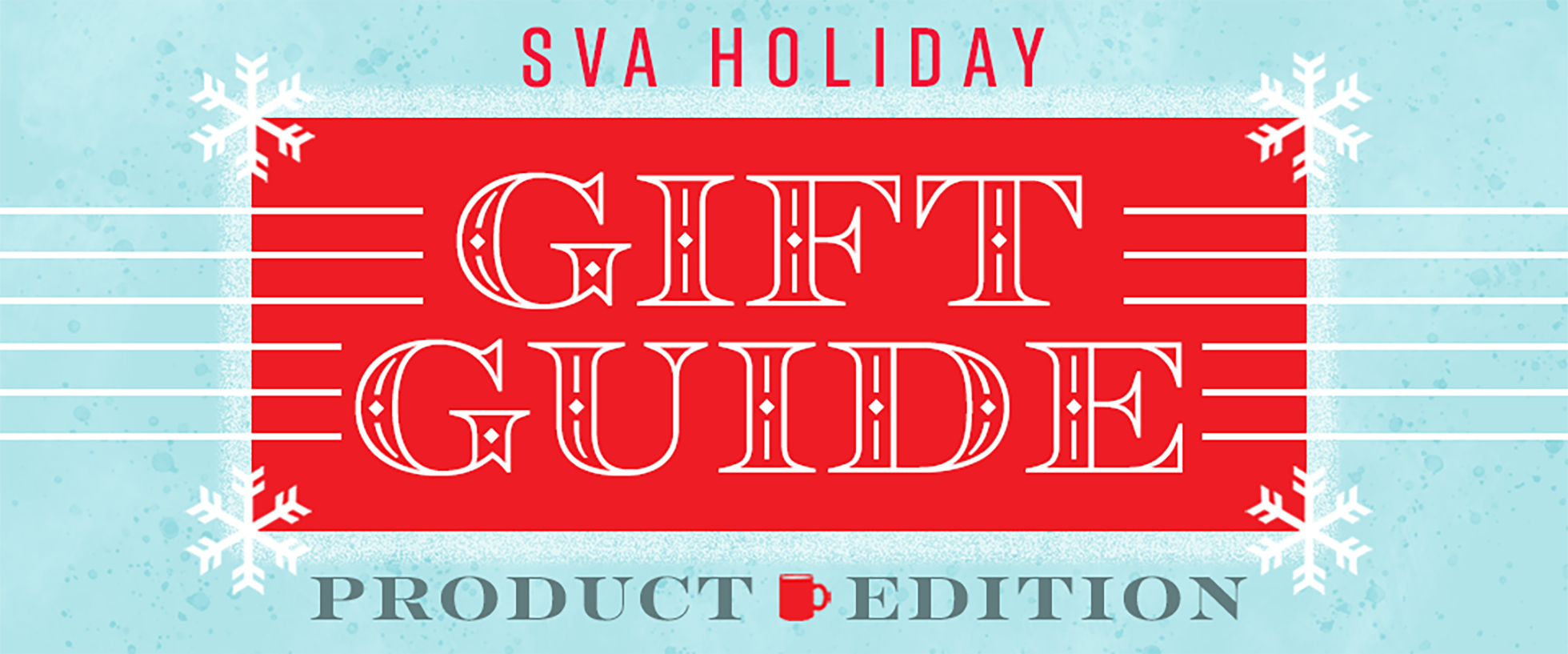 It's the holiday season, which means that it's time to find gifts for family, friends and maybe even yourself. With a large pool of alumni and students constantly turning out creative, innovative products, the SVA community is the perfect source for presents that are sure to please everyone on your "nice" list. Check out our list of 10 fun and interesting alumni and student creations below, ranging from clothing and accessories to housewares and décor, and keep an eye out for our list of recommended books, all either illustrated or written by SVA community members.
These first three gifts are part of Makers@SVA, a new initiative by the SVA Campus Store that features a rotating, curated selection of alumni-made products. Purchase them in-person at the store's 207 East 23rd Street location, or on its website, svacampusstore.com.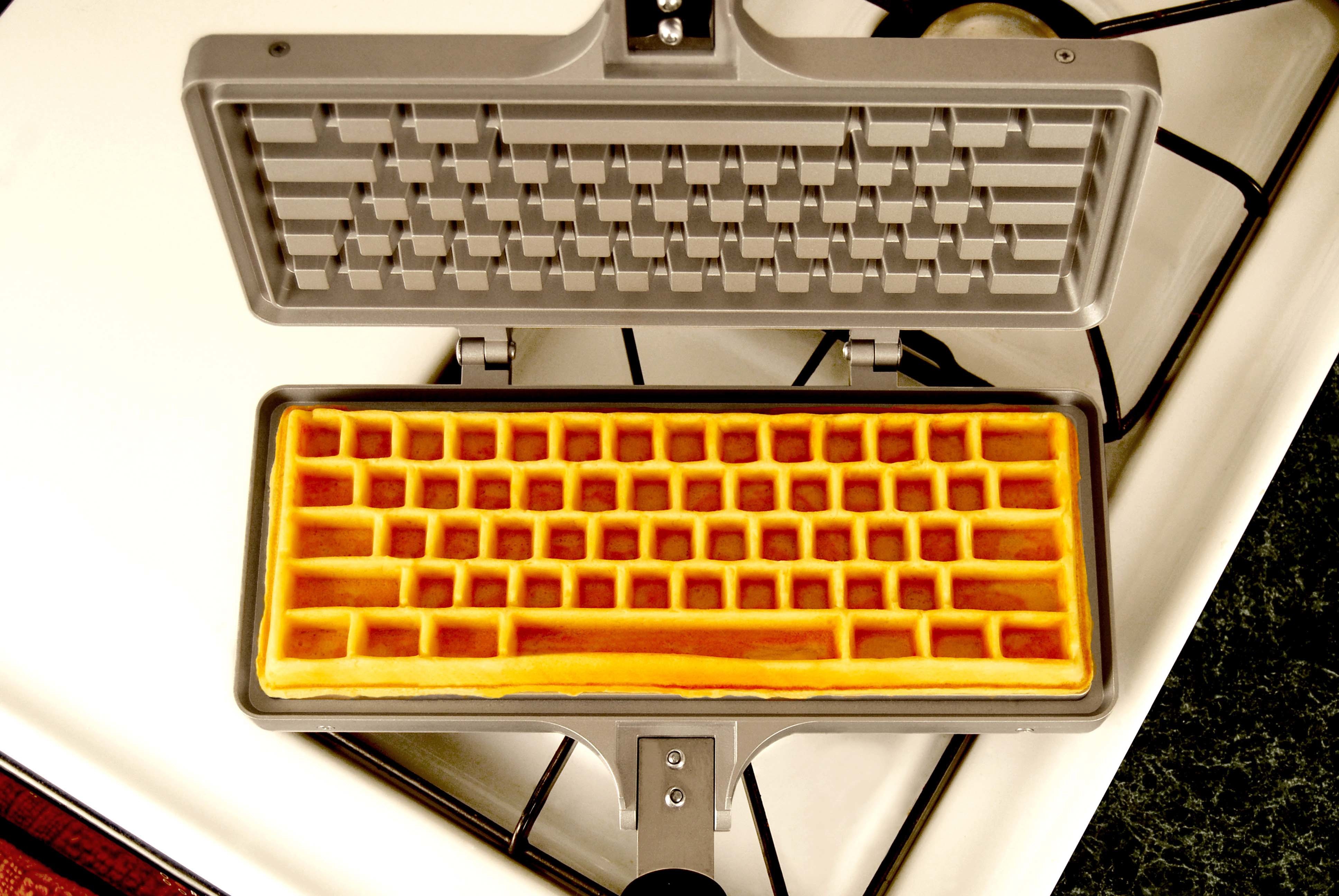 Keyboard Waffle Iron by Chris Dimino (BFA 2002 Graphic Design), $69.99 each.
With the Keyboard Waffle Iron, you can enjoy a breakfast that is, according to Dimino's website, "CTRL-ALT-DELicious." The cast-iron, nonstick, wireless appliance just needs to be heated up on a grill or stove, and the atypical waffles will be ready in under five minutes. Not convinced yet? Check out Dimino's pitch on Good Morning America and you won't be able to say no!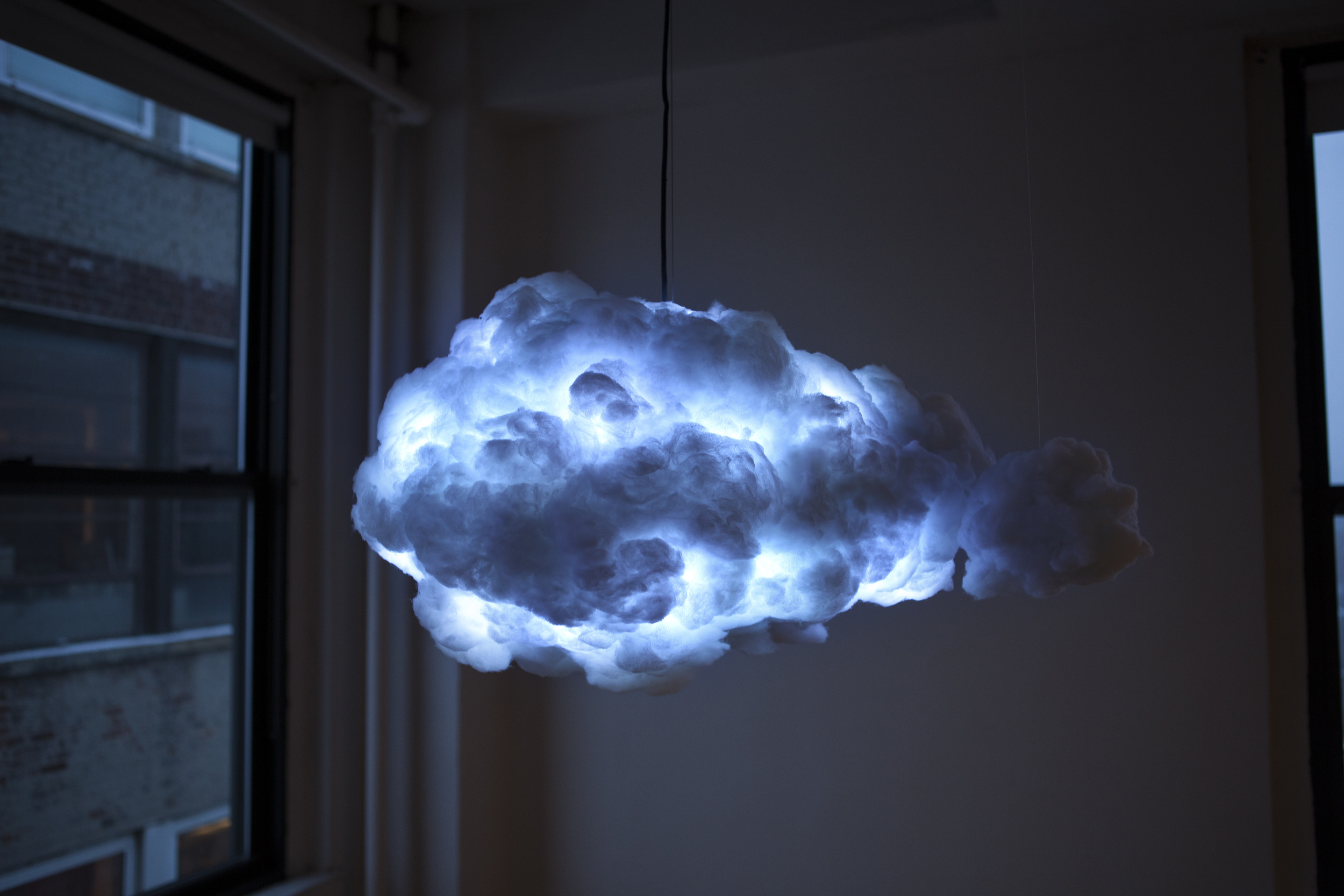 RGB Cloud lamp by Richard Clarkson (MFA 2014 Products of Design), starting at $555.
This cloud-shaped ambient LED lamp hangs from the ceiling and comes in four sizes. Entertaining as well as enlightening, the Cloud's light and speaker systems can create thunder and lightning (no rain!) and music-reactive light shows in a variety of colors.


Broderpress silk-screened pillows and ornaments by Shannon Broder (MFA 2016 Fine Arts, BFA 2011 Visual & Critical Studies), starting at $20.
Silk-screened by hand using only water-based, nontoxic ink, these pillows and ornaments are perfect for any animal lover. Purchase the French bulldog, fox, bunny, and other designs through the SVA Campus Store, or send in a photo of your pet for a custom silkscreen pillow through Broder's Etsy shop, which was featured on CNBC's Squawk Box last week.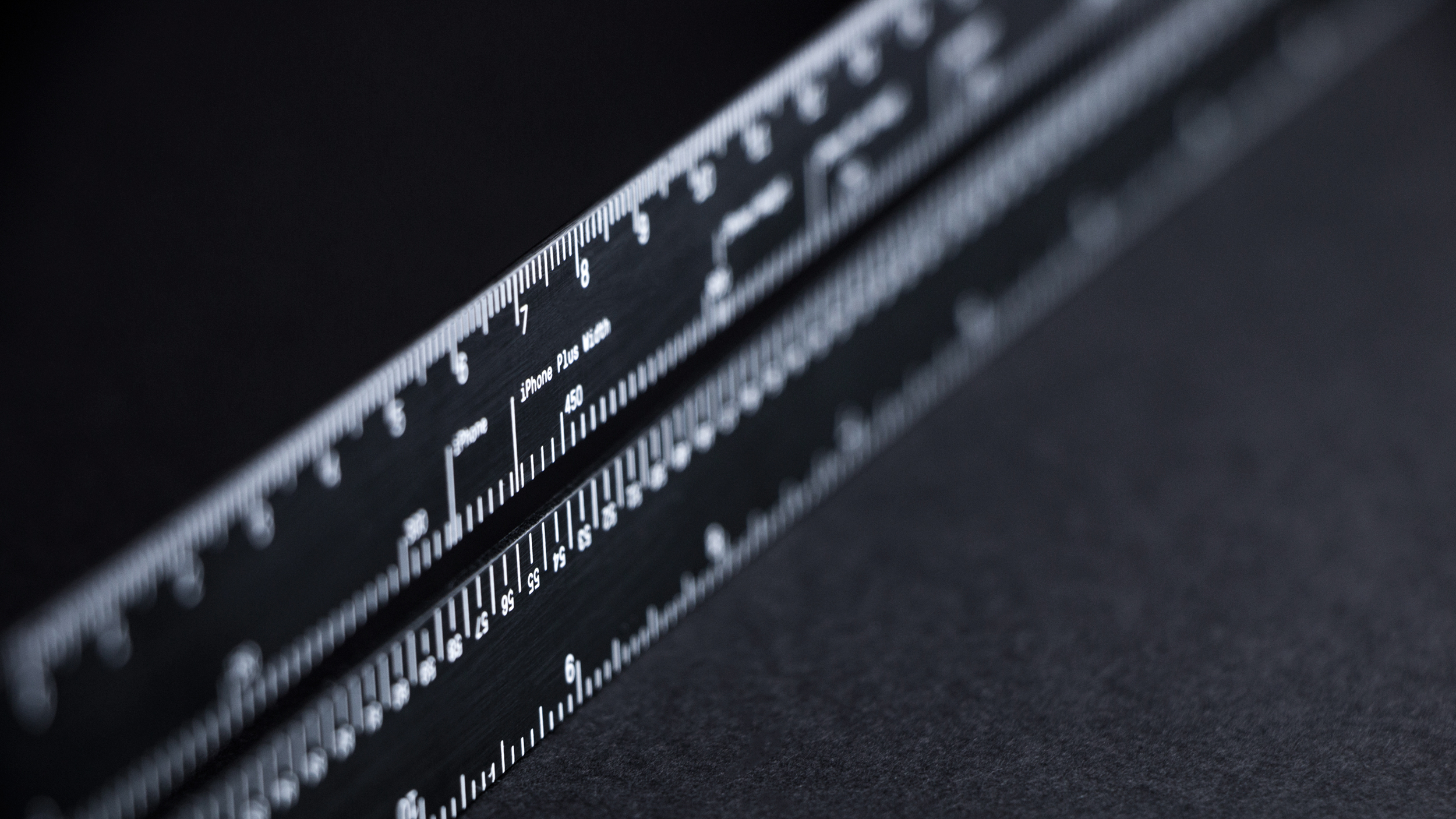 Lindlund multiple-measurement ruler by Axel Lindmarker and Jens Marklund (BFA Design students), $30 each
This is no ordinary ruler; it is one that can be used for both print and digital by offering four units of measurement: centimeters, inches, pica (used in typography) and pixels. Buy one or save by purchasing a multipack.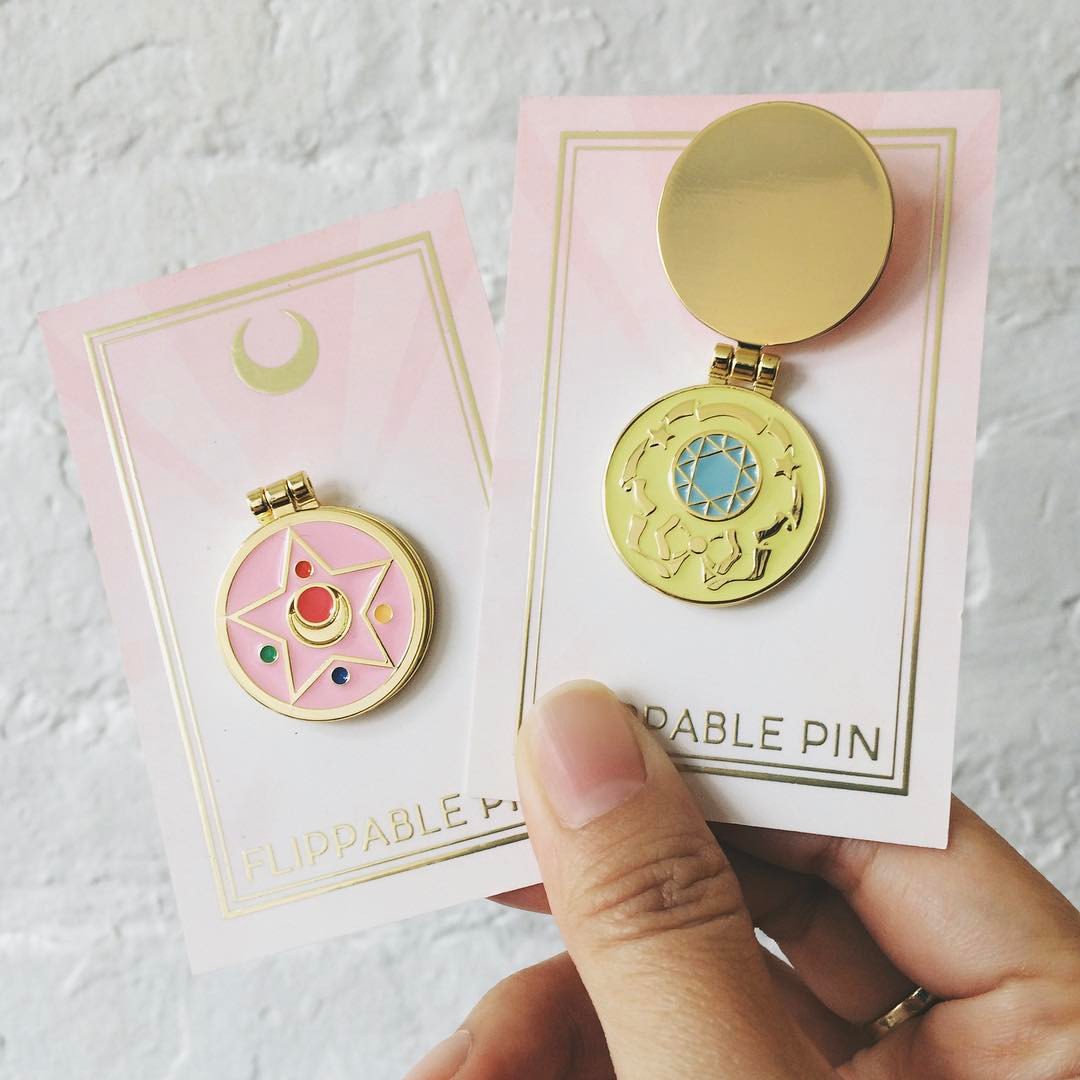 PixiuNYC by Ellen Su (BFA 2013 Computer Art, Computer Animation and Visual Effects), starting at $15.
PixiuNYC is a line of casual to high-end accessories made with precious metals like silver and gold. The jewelry on sale includes uniquely designed enamel pins, earrings, rings, bracelets and necklaces. Purchase online at her Etsy shop, or stop by her booth at the FAD Market Holiday Edition Saturday, December 16 – Sunday, December 17, at City Point in Brooklyn.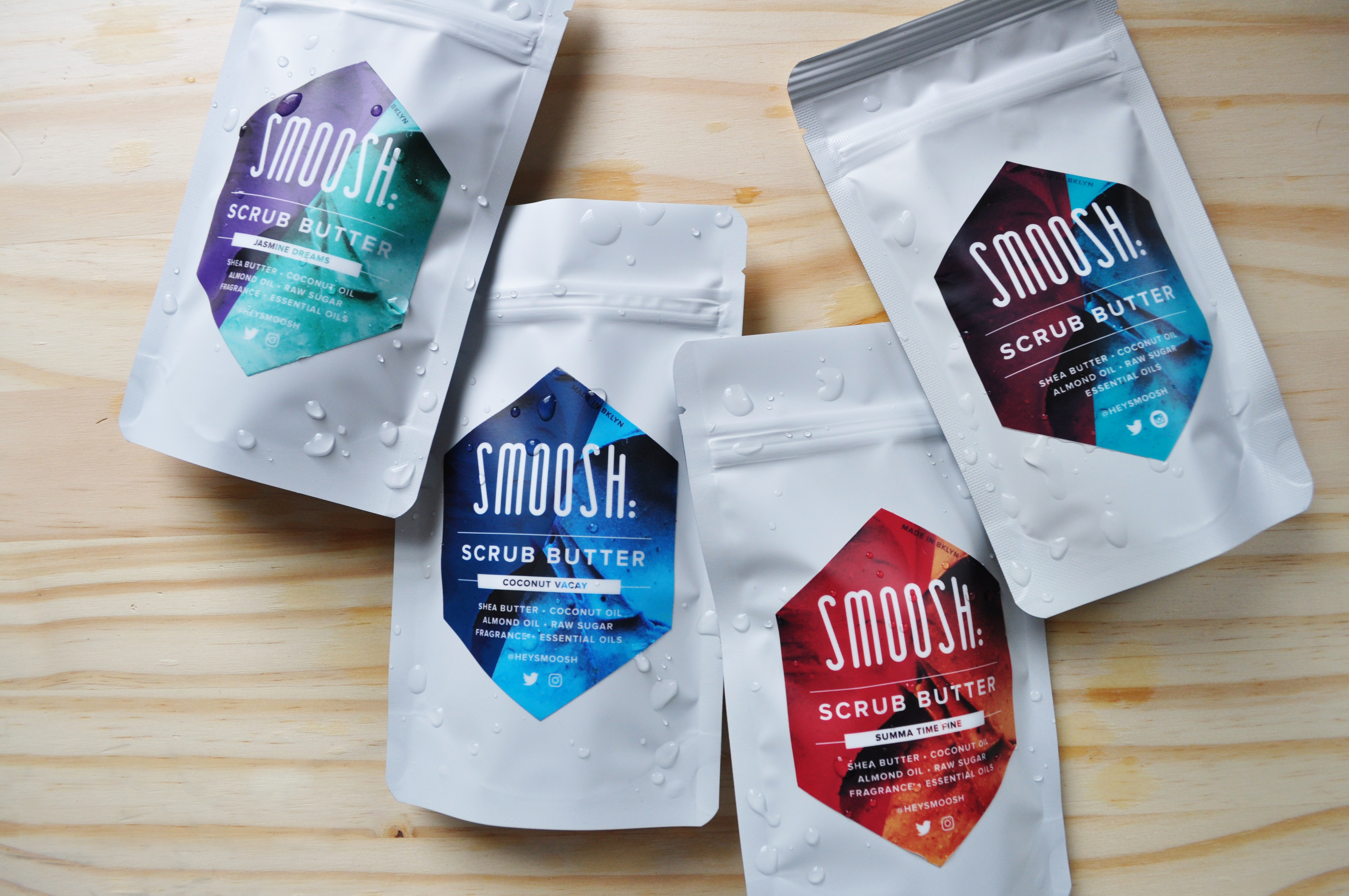 Smoosh Bath & Body by Ashley Rae Pearsall (MFA 2012 Computer Art), starting at $10.
Ideal for your ingredient-conscious friend, Smoosh is a line of all-natural bar soaps, scrub and body butters that are gentle on your skin. Purchase online.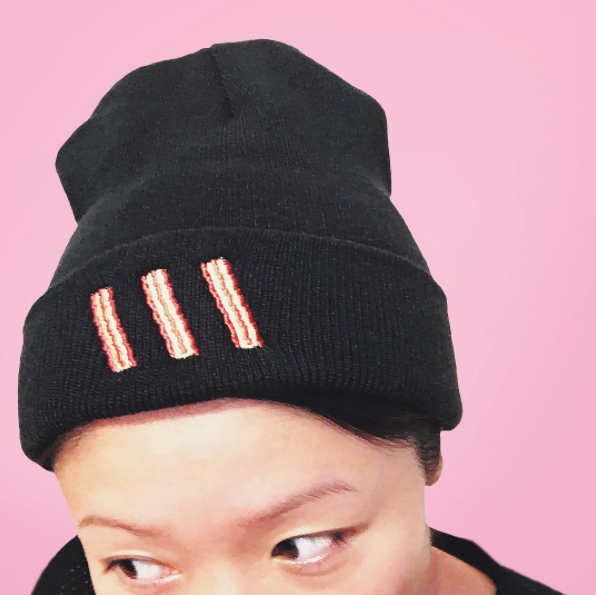 8-Bit Bacon by Ki Yan Ip (BFA 2016 Design) and Clara Yu, starting at $10.
Do you know someone who loves bacon enough to wear it? 8-Bit Bacon is a line of T-shirts, totes and beanies featuring a pixelated image of "always fresh, never greasy" bacon. Buy a single item or a holiday gift set online.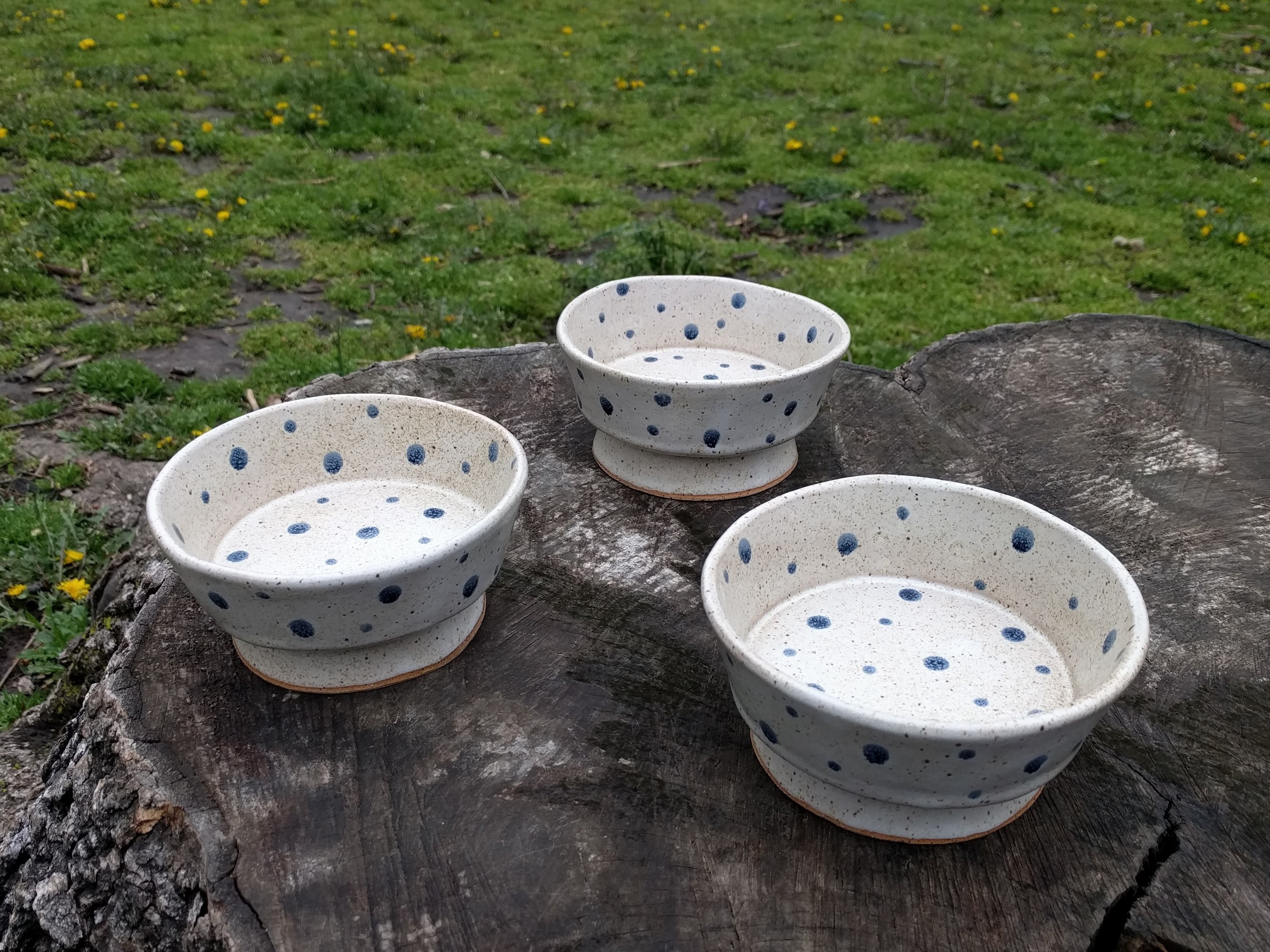 Cave Work by David Hollingsworth (BFA 2004 Graphic Design), starting at $24.
With his handmade ceramic housewares, including patterned bowls, dishes and plant pots, Hollingsworth hopes to "bring life into a world of manufactured goods." Purchase his work online at his Etsy shop, or stop by the Cave Work booth at the FAD Market Holiday Edition Saturday, December 16 – Sunday, December 17, at City Point in Brooklyn.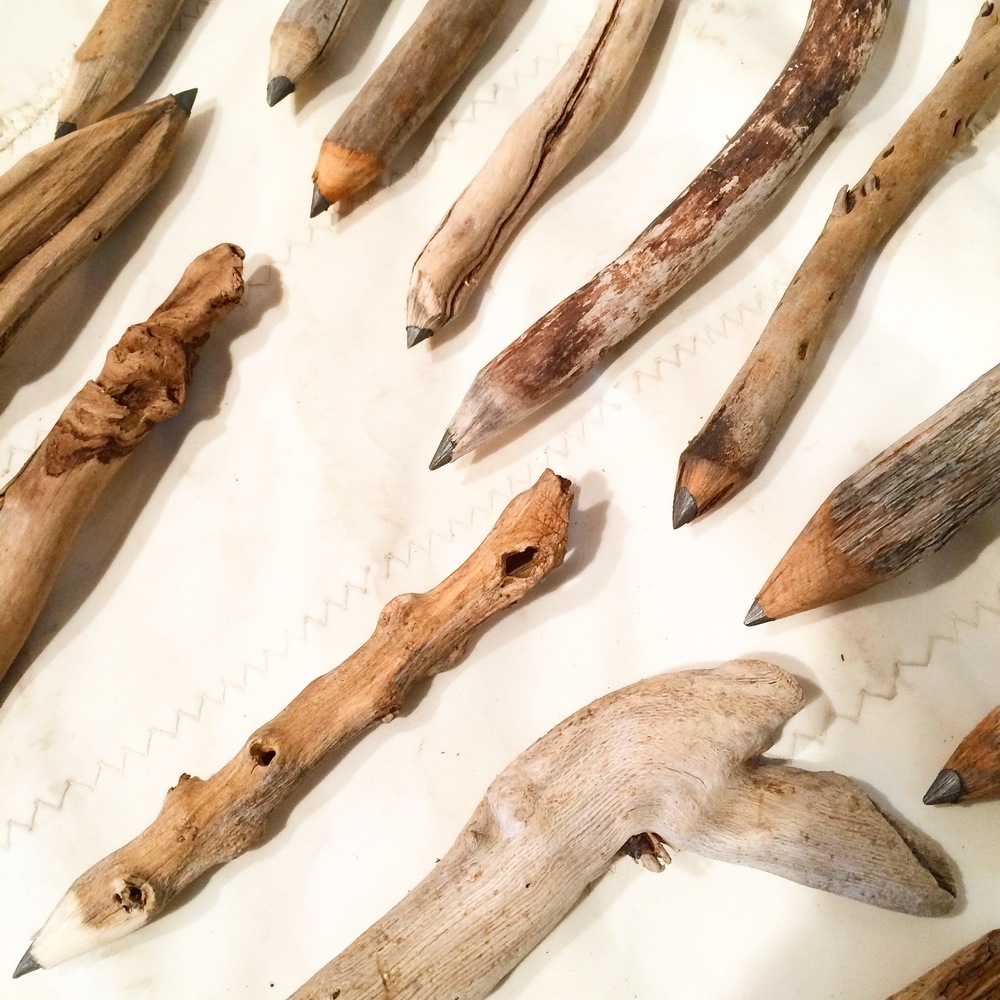 Driftwood pencils by Scott Bluedorn (BFA 2009 Illustration), three for $30.

Each one of Bluedorn's handmade pencils, made from authentic Montauk driftwood, is unique; all are functional and, he says, ergonomic. Buy a set of three on his website.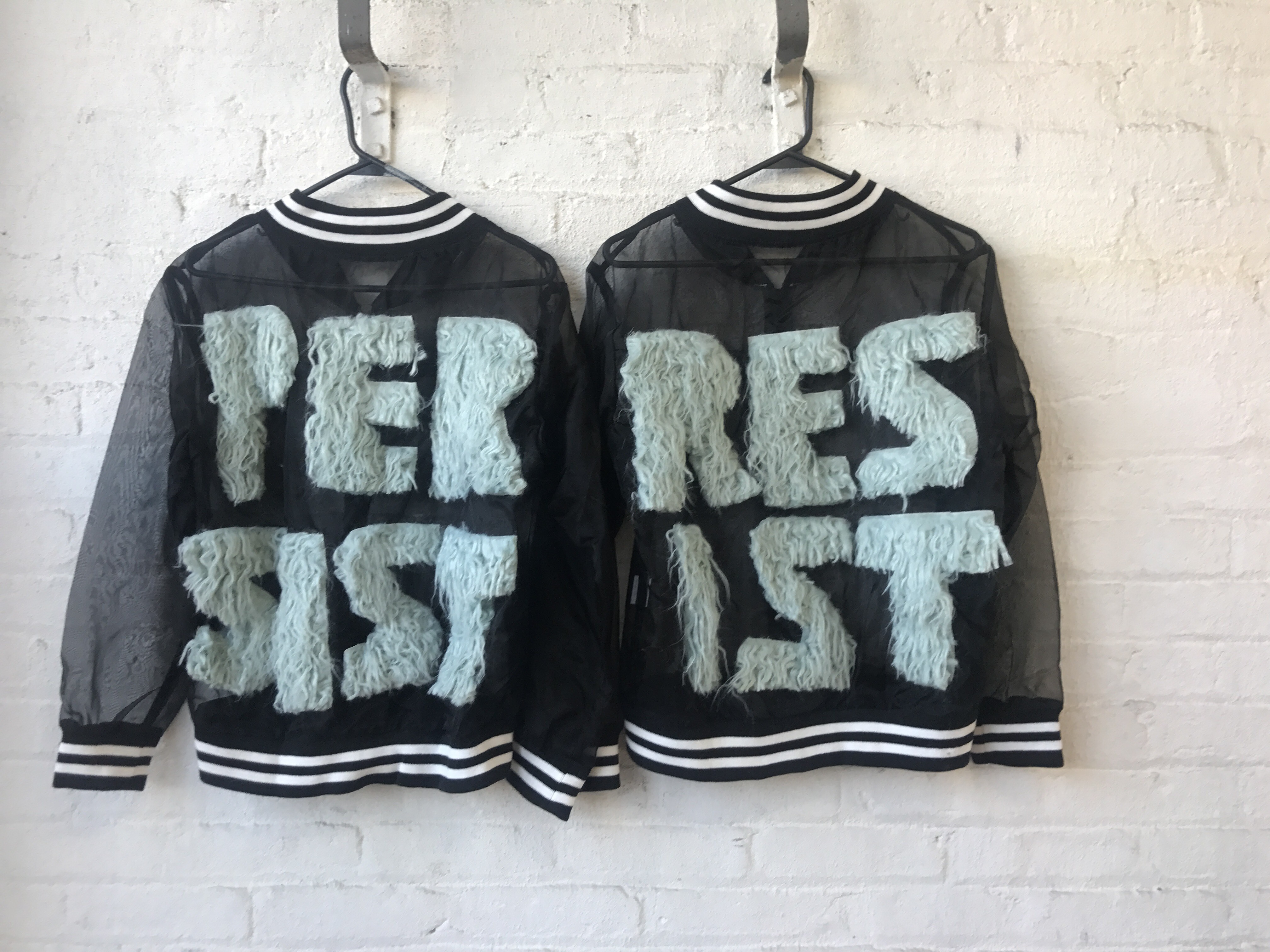 Famousonmars by AnnaLiisa Ariosa-Benston (MFA 2016 Fine Arts), starting at $12.
This feminist apparel and accessories line seriously stands out, with powerful words like "Persist" and "Resist" written in faux fur on translucent nylon and dazzling designs made out of iridescent materials. Available for purchase on famousonmars.space.