Updates on Reopening SVA
Click below for info on our plans for 2021-2022, including the vaccine requirement for all students, faculty and staff.
SVA Returns to Hollywood for the Third Annual SVA Premieres
June 8, 2018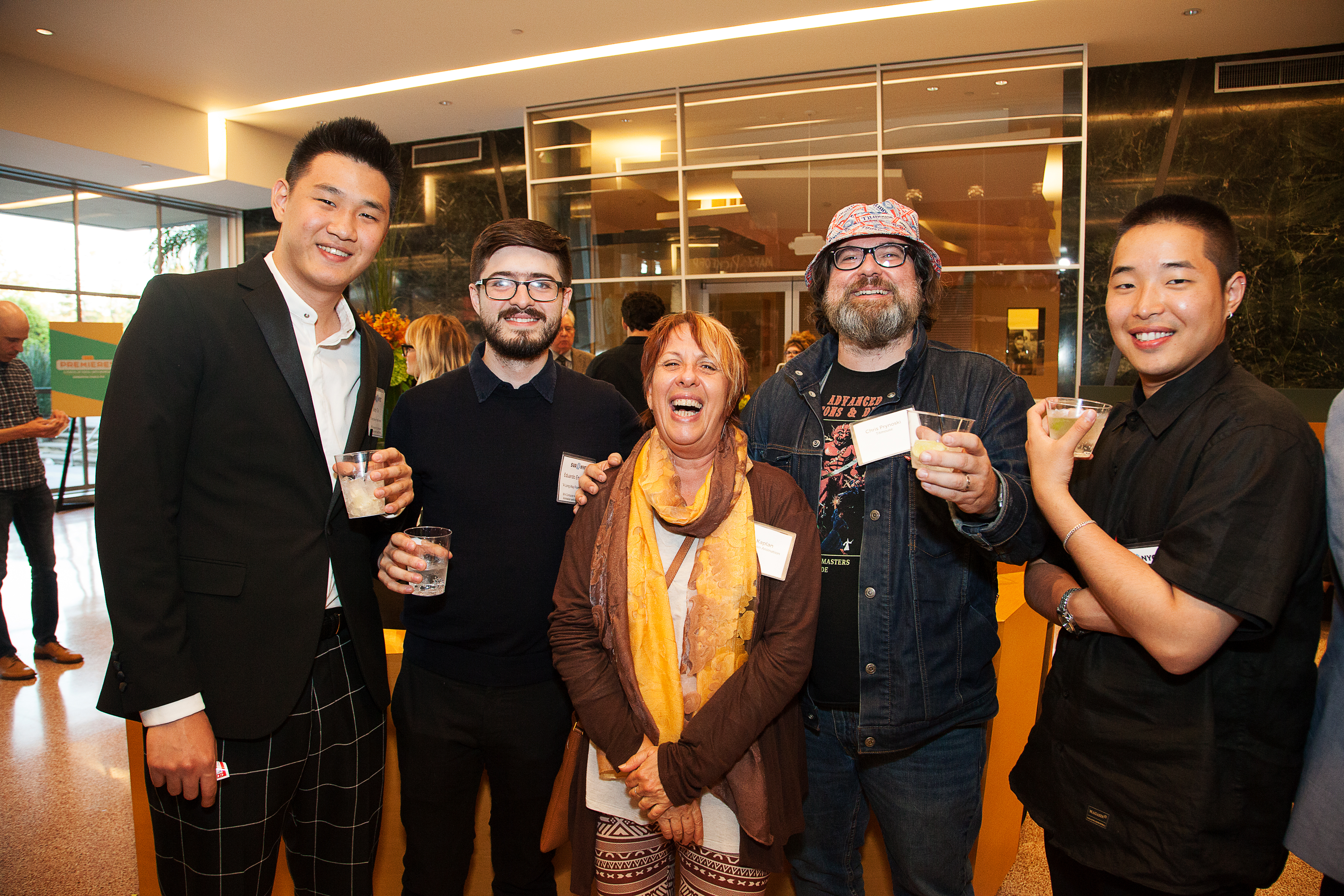 On Thursday, May 31, 19 new alumni from 11 different graduate and undergraduate programs at SVA debuted their film and animation thesis projects in the third iteration of SVA Premieres, held at the Linwood Dunn Theater at the Academy of Motion Picture Arts and Sciences' Pickford Center for Motion Picture Study in Los Angeles. The annual evening program offers recent graduates the opportunity to present their talents to, and network with, top L.A.-based entertainment industry professionals.
This year, SVA Premieres had close to 200 attendees—the largest turnout to date, according to Adam Natale, director of the SVA Theatre, who organized the event with Angie Wojak (BFA 1990 Media Arts), director of SVA Career Development. The audience was filled with representatives from companies like BBDO, Cartoon Network, Dreamworks Animation, Griffith Observatory, Illumination, Magic Leap and Sony Pictures Animation, as well as several notable SVA alumni, including Dana Terrace (BFA 2013 Animation), the creator and show runner of Disney Television Animation's (DTVA) forthcoming series The Owl House; Chris Prynoski (BFA 1994 Animation), co-founder of Titmouse animation studio; Phil Rynda (BFA 2003 Animation), director of animation at Netflix ; renowned animator and historian Tom Sito (BFA 1977 Animation); and DTVA animation director Yvette Kaplan (BFA 1976 Animation).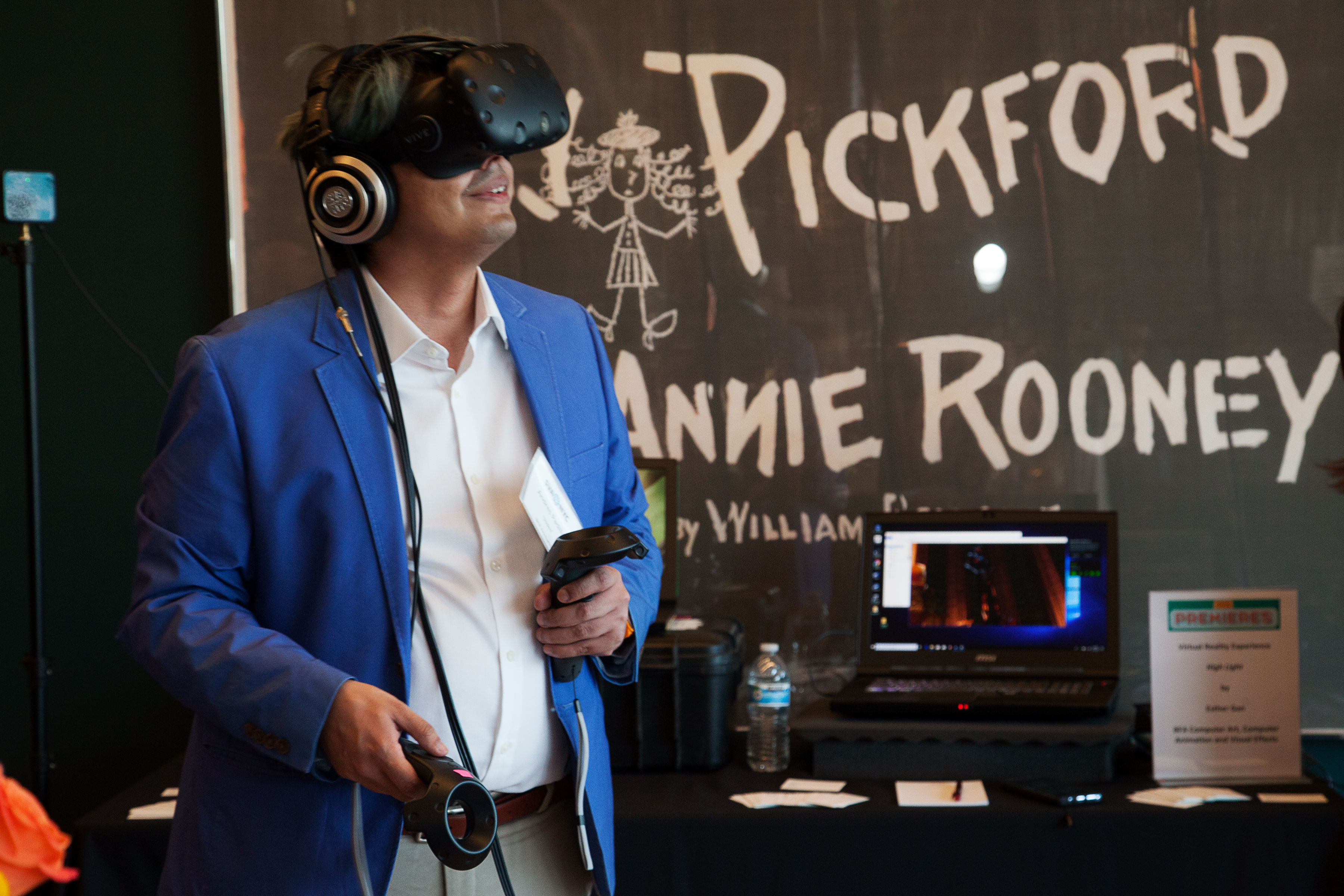 At the cocktail hour preceding the screening, visitors were encouraged to participate in two unique virtual reality experiences created by two BFA Computer Art, Computer Animation and Visual Effects graduates, Esther Gan and Christopher Kenu Huang.
The 90-minute screening program featured a medley of shorts spanning a variety of media and themes, including Sonja von Marensdorff's (BFA 2018 Animation) Crow, a 2D animation about a greedy bird who collects gemstones; Rebecca Halfon's (MFA 2018 Directing) narrative film Bodega, about a Syrian bodega owner and two teen customers who find common ground one night in Brooklyn; and Andrea Cordoba's Sanctuary (MFA 2018 Social Documentary Film), a documentary following a Guatemalan mother of three U.S.-born children who was the first immigrant since President Trump took office to resist deportation by claiming sanctuary in a New York City church. (For a complete list of the works shown at this year's SVA Premieres, click here.)
During the post-screening reception, "every SVA filmmaker present received accolades for their films, and some even took meetings with agents, managers and distribution platforms," Natale says.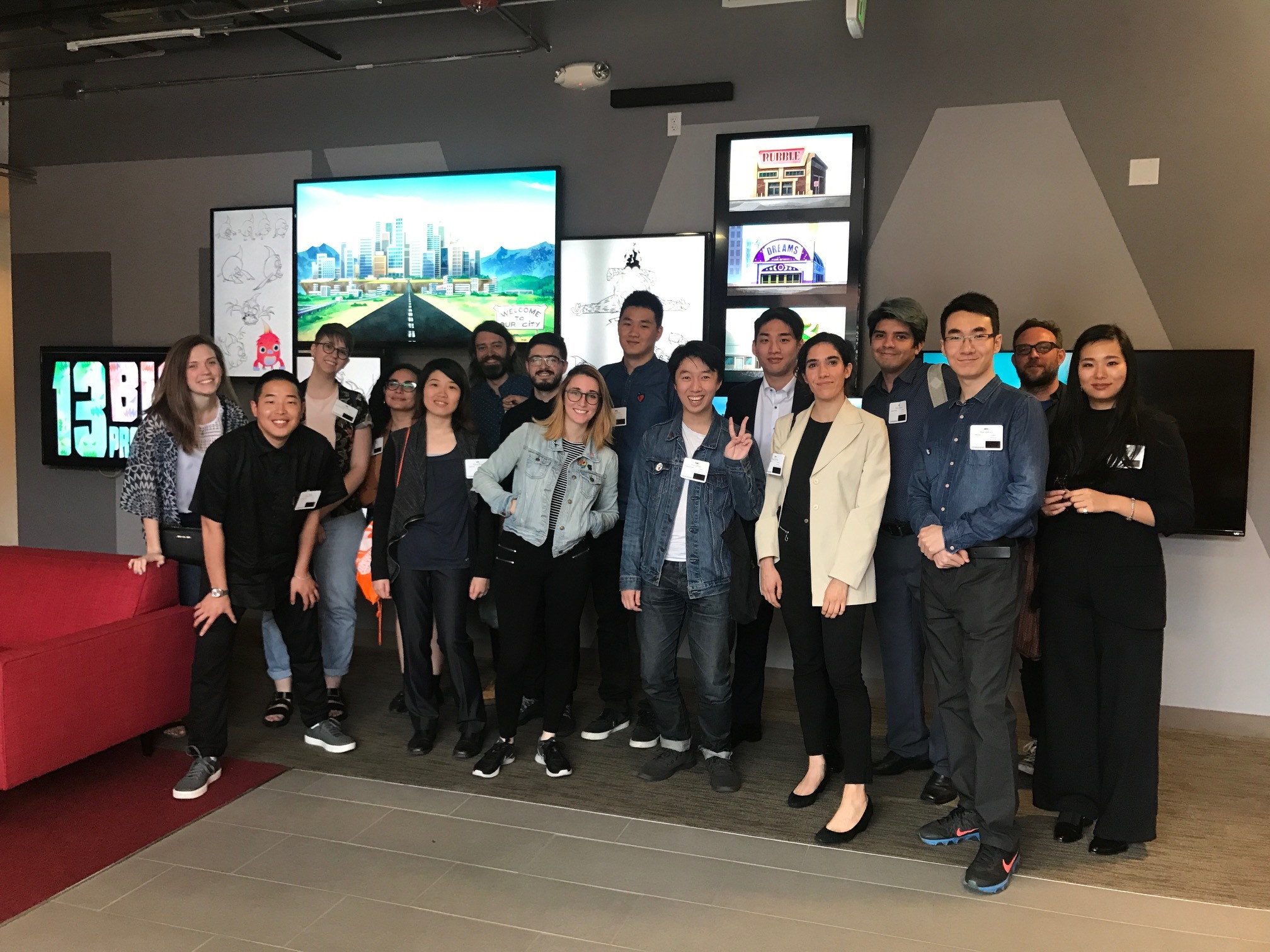 Networking opportunities were not limited to the SVA Premieres program. The three-day trip was packed with studio tours and panels where the graduates met recruiters, professionals and SVA alumni. The BFA Animation, BFA Computer Art, BFA Design and MFA Computer Arts graduates visited Walt Disney Animation Studios, Disney Imagineering, DTVA, Warner Bros. Animation and Titmouse. At DTVA, Dana Terrace spoke to the group about her experience working her way up from board artist to show runner and encouraged them to keep drawing every day and challenging themselves in new ways.
Meanwhile, graduates from BFA Film, BFA Photography and Video, MFA Social Documentary Film, MFA Photography, Video and Related Media, MFA Visual Narrative, MPS Directing and MPS Fashion Photography had the pleasure of visiting Amazon Studios, Starz and Deutsch Agency, where they met with the company's chief creative officer, Pete Favat (BFA 1983 Media Arts). The group also attended a filmmaking panel discussion featuring representatives from the International Documentary Association, Outfest and Film Independent.
Nicole Dial
, the Disney Animation Studios School Relations and Talent Development representative, emboldened the graduates with perhaps the best send-off of the trip: "Now is the time to be fearless!"