Updates on the 2020-2021 Academic Year
SVA continues remote instruction, with select facilities accessible by appointment. Click below for updates.
New Year's Resolutions: SVA Department Chairs Pledge To Make 2018 A Great Year
SVA New Year's Resolutions
January 5, 2018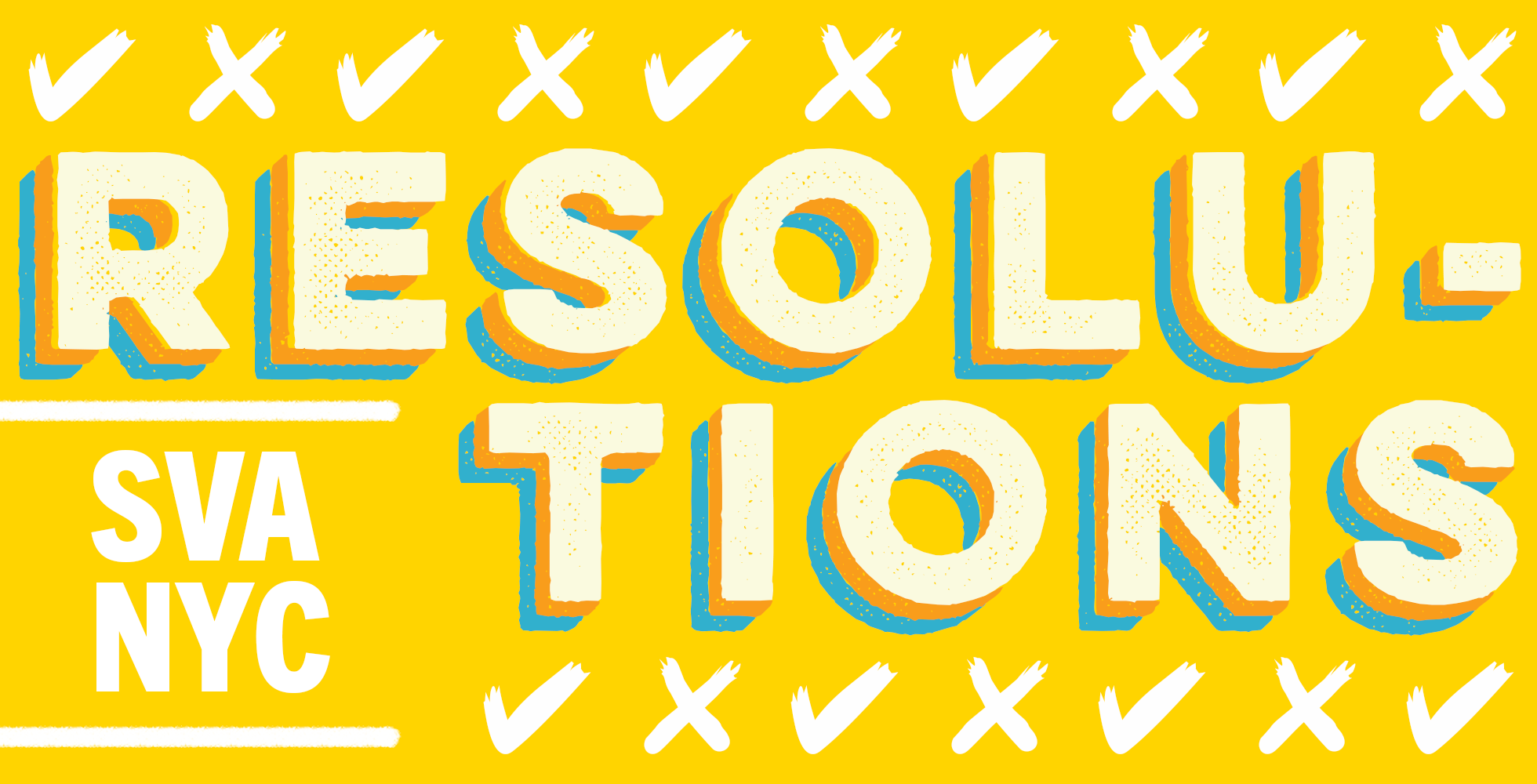 2018 may have already kicked off with a "bomb cyclone" and blizzard-level conditions, but that won't stop SVA department chairs from starting the new year with high hopes and strong intentions. Here is a selection of resolutions for the coming year from across the College.

"I'm resolved to use my creative energy to make 2018 the year that women act together to bring justice and sanity back to America."
- Cheryl Heller, chair, MFA Design for Social Innovation


"In 2018, I look forward to encouraging students to create the work that the world would never see without them. I resolve to make sure that isn't just visual art, but also the work that makes them good citizens and neighbors."
- Jimmy Calhoun, acting chair, BFA Computer Art, Computer Animation and Visual Effects

"One of my resolutions is to learn Danish well enough to carry on a 15-minute conversation. (My partner is Danish, and I'm a beginner Danish student)."
- Molly Heintz, chair, MA Design Research, Writing and Criticism

"I resolve to squander any resolution that presents itself as requiring discipline in service of buttressing yet another bulwark against the inevitable dissolution of the self. Better, to let go of things—except whims, friends, and passions—rather than shore-up, one more time this year for sure, that which can stand always and only tentatively, hopelessly, against the demon gravity."
-Tom Huhn, chair, Art History and BFA Visual and Critical Studies

"I am hoping that in 2018, democracy and world peace will become our main concerns."
-Rose Viggiano, chair, MAT Art Education

"I resolve to get more sleep!"
-Mark Tribe, chair, MFA Fine Arts

What are your New Year's resolutions? Tweet them to us at @SVA_News.