12 SVA Students on Why They Probably Will (Definitely) Vote
November 2, 2018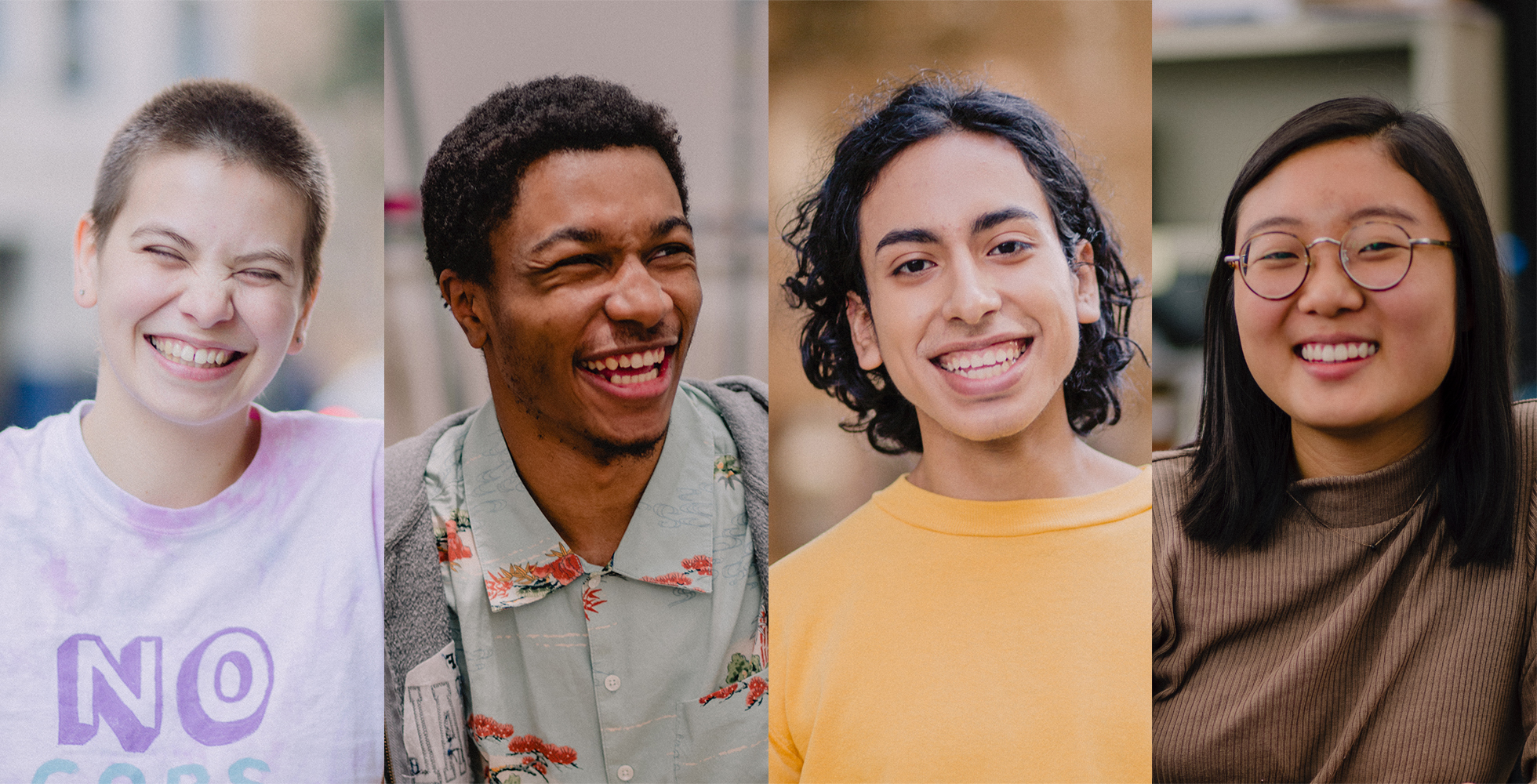 Recent reports in the media have revealed that many young people are disillusioned by politics and frustrated by the system, feeling unrepresented or as though their vote doesn't matter. While there is certainly still work to be done to make voting more accessible, validating and amplifying the voices of those who are choosing not to vote only further emboldens the misunderstanding that voting is meaningless. That's why we're choosing to highlight 12 SVA students who definitely are voting this November. Whether they're casting their vote here in NYC, or sending absentee ballots to their home states, these young artists are ready to make their voices heard.

Note: Some of these photos were taken on Halloween (see a few students in costumes), but voting shouldn't have to be spooky. Make a voting plan today, and if you aren't registered to vote in the midterms, make sure you're registered for the next election.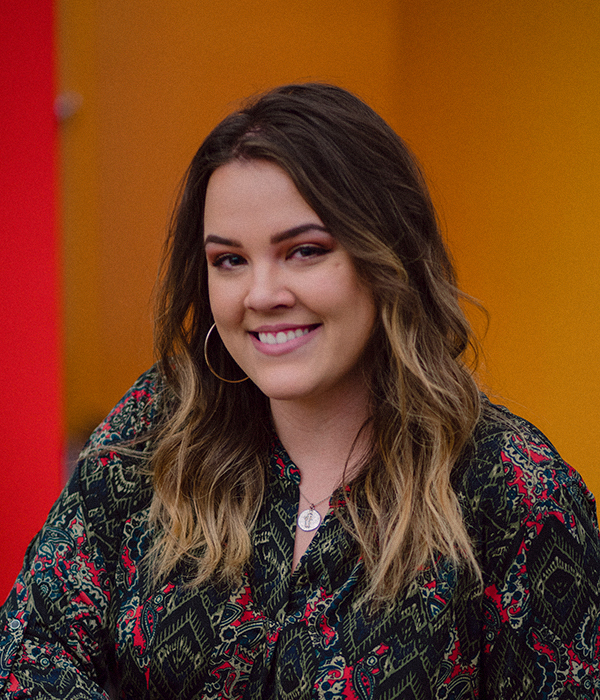 Fourth-Year BFA Advertising Student
I'm from a typically Republican state and I grew up with people that believe in those ideals. After moving to New York and experiencing more diversity, I was exposed to people who these decisions and legislations really affected. Seeing the results of the 2016 election really changed my mind about politics. Before that, I didn't know much about how it all worked, but after that, I decided I would vote.
SVA is really great at engaging in political stuff. My professors came in during the presidential election saying, "Did you vote?" And I didn't end up voting that year. I have assignments as an Advertising student now where the brief is "get people out to vote." They really get you engaged. You see your peers actively engaged in all of this, and it's really inspiring.
If I could say anything to people voting for the first time, it would be to not just make a decision based on one party that you like. Really do your research on your candidates. I learned so much about the midterm elections because of [my advertising] project and that was also a major influence in getting me to vote this election. Don't just blindly vote; this election is too important.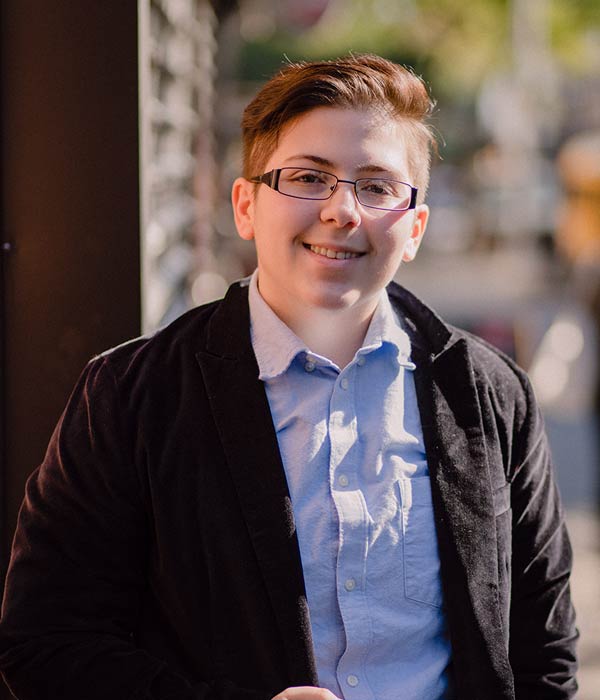 Third-Year BFA Film Student, Screenwriting
Voting's important to me. It's one of the best ways to fight for my brothers and sisters in the LGBTQ+ community, especially with all of these issues coming up about these transgender laws that are trying to erase transgenderness from the community, which is ridiculous. We need to instill a voting culture in our youth, because the people that are voting currently are old. The results of these votes won't be for them, it'll be for us. So it's important for us to make our future with our votes.
It was really easy to register to vote. I'm still learning a lot, as I am still very new to the whole election thing. All of these crazy things, the transgender laws and the shooting have really inspired me to get up and vote. What happened in Brazil recently is really terrifying. We have to protect the rights that we have, so we don't end up in that situation where our friends and family are telling us to be careful and not be killed because we're gay. It's really important that we do this now, before it gets too late.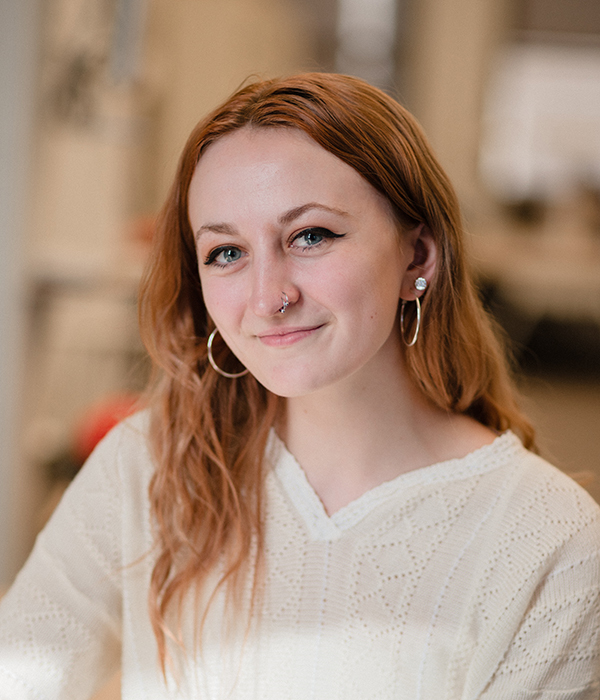 Third-Year BFA Photography & Video Student
Recently I started realizing that Maine, where I'm from, isn't as isolated as I thought it was, with the Kavanaugh hearing and Susan Collins being the deciding factor. We have a bigger say in the national situation than I think people believe we do. So it's important that we make the decisions at home so that we can help out the rest of the country. I definitely don't feel represented right now, and I'm hoping to change that with this election.
It was super easy to register. I registered before I turned 18, because you can do that in Maine. To get my absentee ballot, all I had to do was call my town clerk and have them send it. Super easy. I like to keep updated with the news and have conversations with my peers, and just make sure that people are aware of what's going on. Those daily activities are so important, and just focusing on the big ones won't help–you have to pay attention all the time.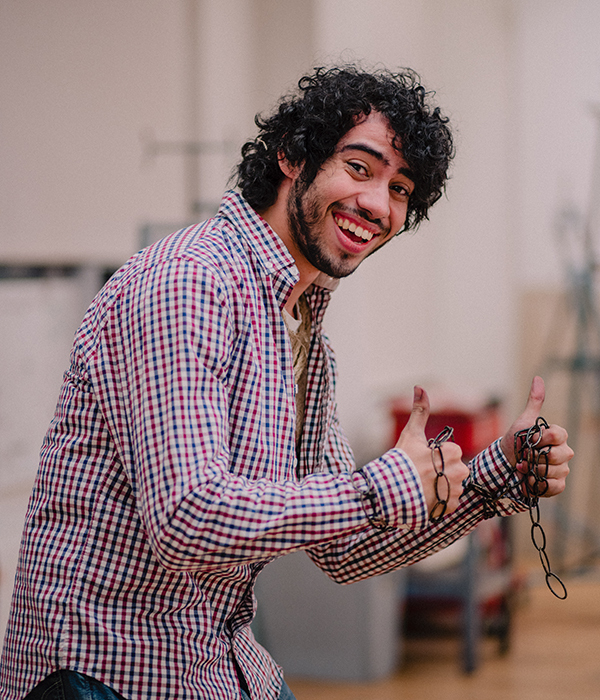 Third-Year BFA Animation Student
The registration process was easy for me. I went downstairs [at an SVA building] and someone was just like "Hey, are you registered to vote?" and I said no, so he gave me this piece of paper, and I just thought "well, I guess I'm doing this now." From what my friend tells me, there are some people running that are pretty good. I know there's one candidate who's really about the animals right now. I'm thinking, I care a lot about animal rights, so I can feel good about contributing to something that I support. Voting for somebody that makes this world a better place for more than just one species is pretty cool. Plus, I get something to hold it over people that don't vote now, you know? I can say, "Oh, you don't vote? You don't get to complain!"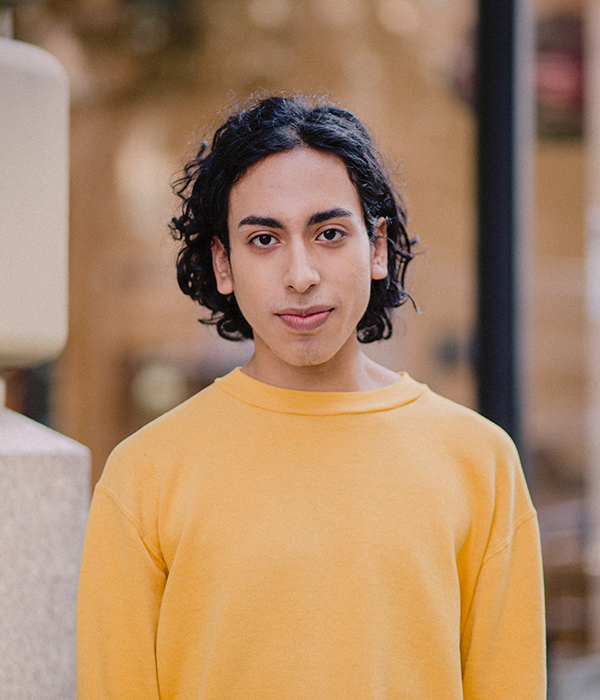 First-Year BFA Fine Arts Student
My parents are Mexican. They moved here in their mid-20s because they wanted to have a better life, and start a family that they could provide for. [Growing up], my mom wasn't allowed to go to school. She snuck out because she wanted to get her education. My grandpa didn't want her to go to school, basically because "school is for men." She didn't know anything else about what she could possibly be doing. So I think that hits home deep, when it comes to voting. It's scary when you see that things could possibly be taking a turn back, and when it comes to just having the traditional men in power, and other communities not being allowed to do other things.
I'm gay, so me being the only gay person in my household, and then also having a home filled with lower-middle class people is just hard, because we're not being looked after anymore. It's not that people don't care, but it's those in power that are just overlooking us. When they do look at us, it's in a negative way. In that case, it's important to vote–not just for yourself, but for other people that are similar to you that are going through similar situations, to help us move forward.
In the 2016 election, what really annoyed me was the people that had the ability to vote [and didn't], because there are so many people that aren't able to vote that live here, like if they're immigrants like my mom. She was here I think 8 years before she could vote and she couldn't do anything–she couldn't leave the country. She saw my siblings being taken back to Mexico with my dad and traveling on vacation to visit my grandparents every year back at her old home, and she couldn't do anything, and she was just there studying. It was really hard for her.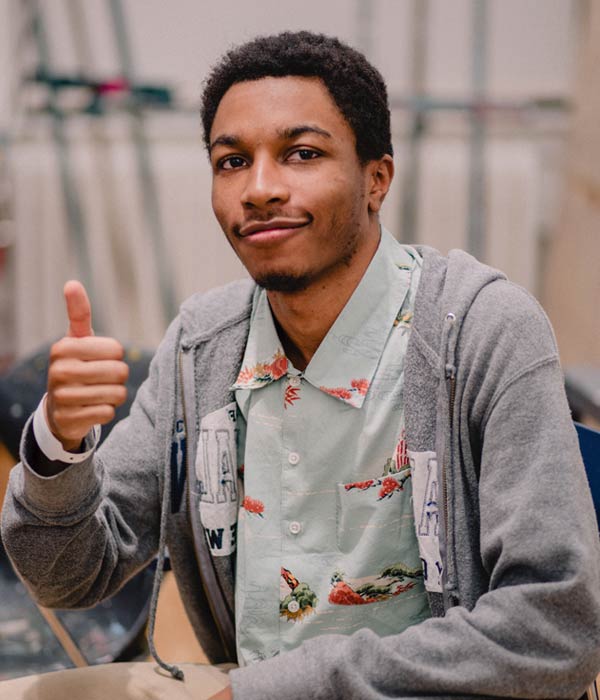 Fourth-Year BFA Animation Student
I think voting's important because you should have an opinion, but it matters more because if you don't vote then it's hard to own the stakes in the discussion we're all having about how corrupt the government is. It's hard to have any say if you don't vote.
It was really hard and annoying for me to register to vote, to be honest. I had to go in person instead of register online, because I had some personal information that has been changed recently. So I had to go in person to register and it was a really long process.
Voting [can be] a weird thing, depending on how big or small the election is. We saw with the presidential election how the populace voted and what the results were, and what we ended up with. I don't really think voting can do that much on a larger scale, but yeah, for sure it can do things on a smaller scale. There are a lot of local people in power that can change your surroundings, not the country as a whole. I'm personally not sure that voting is the ultimate solution, but I think it's a step in the right direction if you're voting for things that affect your day-to-day life.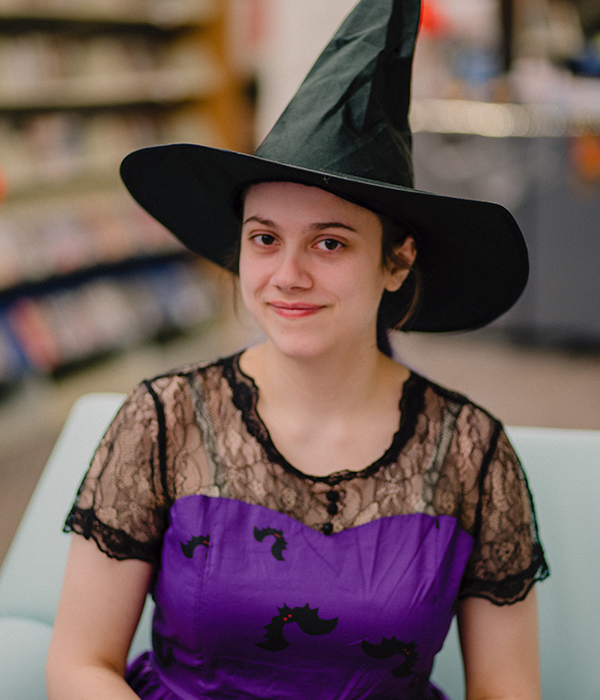 Third-Year BFA Cartooning Student
There's a woman named Marsha Blackburn who has been a Republican Representative in Tennessee where I'm from, [currently running for the Senate seat against Democratic candidate Phil Bredesen]. The polls are so close that they're too close to call for the first time in my entire life. So my mom said, "Please vote, please vote!" So I voted for the first time in the pre-election this summer [...] and hopefully we win.
I'm here in NYC because I didn't feel represented in Tennessee. Especially in my classes—we had a government class in high school and my teacher was very liberal, but then all the kids were into Trump. That sucked. Up here, I feel pretty good. The stakes aren't as high [here]—I feel pretty good about who's currently in power, but back home, I feel like I could make a change, so that's why I'm voting. I'm praying. I'm just very worried about trans people. I'm worried about my right to marriage being taken away, but their right to life is being threatened. So we really need to focus on them.
I just didn't vote [in the federal election] because I was just like "Oh, Clinton will win," so I didn't get any of my absentee stuff finished and I didn't register here so it just didn't happen. Then I was like "Oh, that didn't go well…" So I decided I was going to do it now. Now that we've made this giant, giant mistake.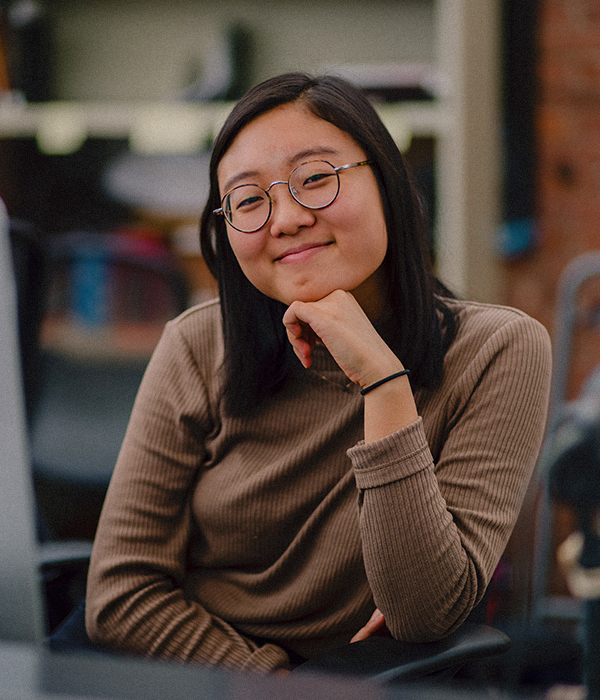 First-Year BFA Design Student
I think this election is about–especially in this political climate–just having young people's voices heard, and my voice heard. In Ohio, since it's a swing state, I think it's really important that I'm able to voice my opinion.
I understand where they're coming from when people say their vote doesn't matter, because there are just so many people; but at the same time, I feel like voting is one of our only ways to have our voices heard, so we should participate as much as we can. I think voting is important and you should do it. This country needs to hear your voice.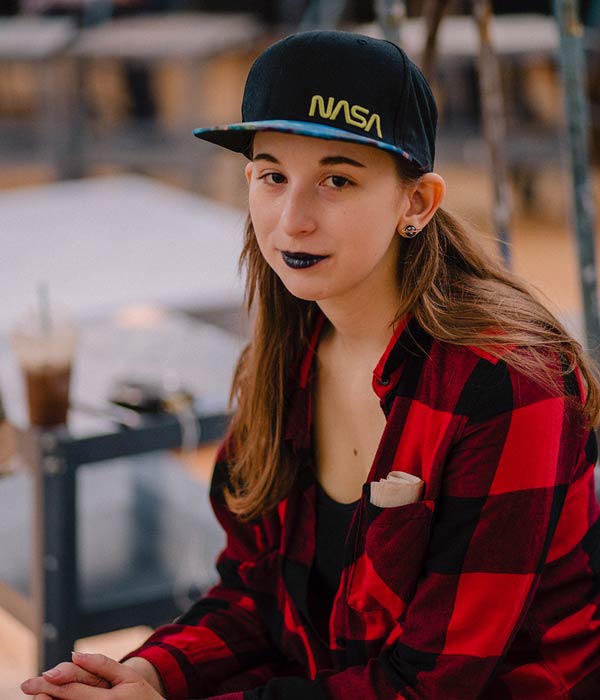 Third-Year BFA Animation Student
I feel like voting is important because I was born and raised in this country, and I'm actually from a Deep South state that has been known for a lot of hate. If I'm going to be continuing to live in this country, it's going to be my responsibility to speak out because I'm hopefully going to be here for a long time; and if I'm going to live here, I want it to be an actual nice place to live.
I identify as agender, which means I am neither male nor female in the slightest. If we have a congress full of people, or a president, or any spokesman for that matter, who thinks that you have to stay as what you are when you're born, then that's a very saddening thing to hear. We exist, and we're not meant to be erased. We've been here for many, many years, and we hope that we can continue to exist, as so, for many more.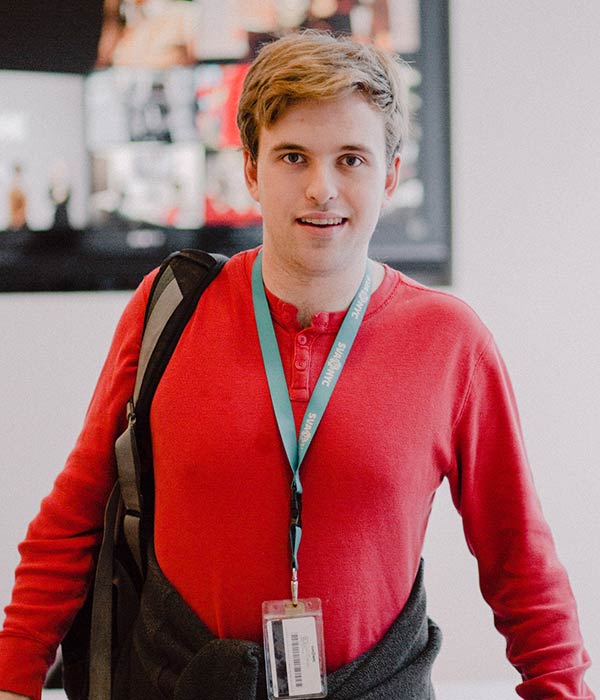 First-Year MFA Social Documentary Student
It's important to vote because politicians are making decisions that are particularly affecting to poor people, and we've had a lot of terrible stuff happen over the years, especially under Trump and certain Republicans, and even under Obama. Sometimes the Democrats don't do such a good job and we seem to be living in a more conservative time in some ways. But it's important to realize that anybody who has the potential to make a difference can really help change certain people's lives for the better.
I try to engage with a lot of people who may not agree with me, and try to get a sense of who they may support and who they're voting for. As for me, I am someone who very much leans toward being a liberal Democrat on nearly every issue, but I try to not make assumptions and I try to hear as much as I can about other people's opinions, and try to be clear about what I disagree with. With that, I wonder if I can have some kind of change or make my voice heard, even if I didn't change anyone's opinion.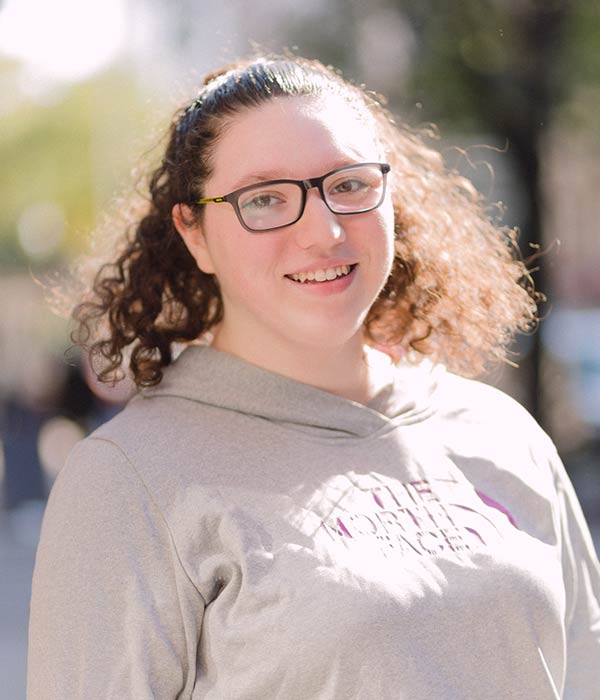 Fourth-Year BFA Animation Student
I think everybody is discontented with what's going on politically in our country, and a lot of people fall to one side where they either don't want to do anything because they think nothing will change, or they realize that in order to change things they have to participate and really look at who they're voting for. That's why I'm voting. I think we need more people of color and LGBTQ+ people who really know what's going on. We have many politicians in the Senate and Congress that are old, bought out by big-money companies and aren't serving the needs of the people.
I definitely think it should be easier for people to vote, and I'd like to see change with the gerrymandering that's going on. There are people who are checking their voter status every month because they're scared that they'll get purged in certain counties.
I think that, as artists, we're usually behind a lot of political movements. I think it's wise to think about how you can involve politics in your art, because we affect the culture.
Fourth-Year BFA Visual & Critical Studies Student
For me, voting is sort of a matter of avoiding immediate harm. In particular, I feel like the most impact is with local elections and ballot measures. I don't think that anything revolutionary is going to happen from voting, but if something would be a little bit better for someone who is struggling, I think it's worth it to vote for that. A lot of the people in that [New York Magazine article] were talking about being disillusioned with the electoral system and the Democratic party. I don't think that the Democratic party is a progressive party–I don't think they represent the interests of the working class and other marginalized people. Ultimately, I think any real victories are going to be won in the streets.
Here are few more steps to make sure you're ready to vote on Tuesday, November 6th. If you're in New York confirm your polling location. Learn what's on the ballot or visit Voting.NYC and click on "Read the Voter Guide" under the "General Election" banner. It includes information about the NY State General Election candidates up for election and ballot proposals. Other resources links, including information for other states, can be found in the Student Affairs page of the SVA website under the "Voter Registration Information" section. Happy voting!