Circuit Training: How Filmmakers Can Make the Most of Festivals
Creative Life
September 30, 2016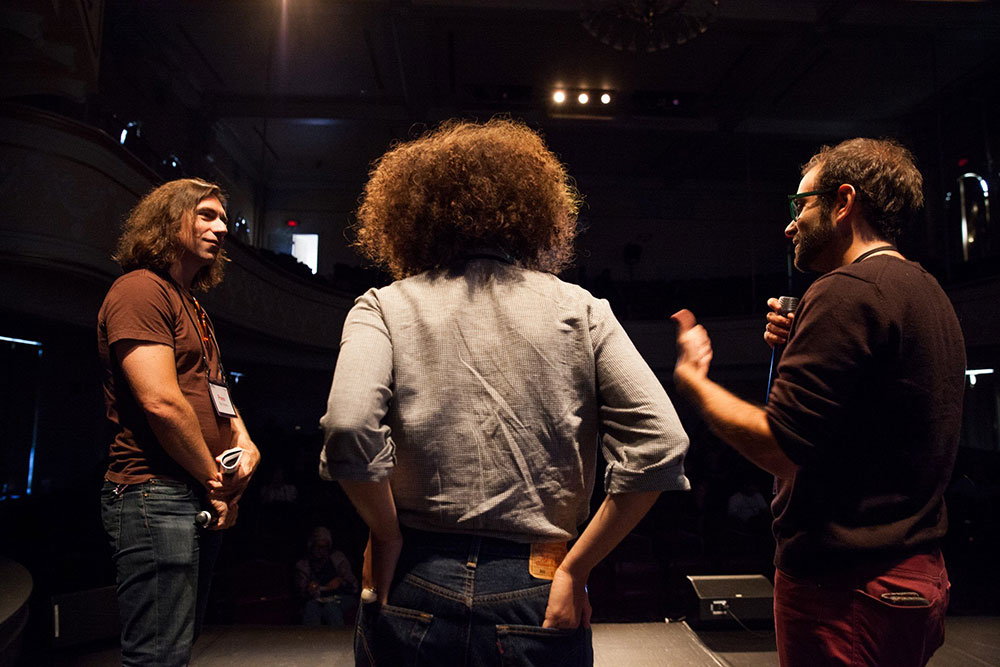 It would be hard to overstate the importance of film festivals in the ecosystem of modern filmmaking. They are where important deals are made, where dark horses get discovered, where long-awaited masterpieces sometimes go belly up. Whether you're a new graduate taking your thesis film out for your first run, or a seasoned vet returning with your latest work, having a good festival game is essential to a career in film. So how do you make sure you stand out from the pack? And which festivals should you go to? We talked to some SVA graduates, and one film insider, to find out.

Before You Go
When David Osit (MFA 2015 Social Documentary Film) made his most recent documentary, Thank You for Playing, he knew two things: One, that he'd be taking it on the festival circuit, and two, that it might not be an immediate audience grabber. "I made a film about a man making a video game about his son who had terminal cancer," Osit says, "which isn't exactly March of the Penguins." Even if the film got accepted at festivals, he knew he'd have his work cut out for him getting bodies in the seats. And Osit was aiming for a big venue for the world premiere: The 2015 Tribeca Film Festival. For that, he needed to pull out all the stops.
"We hired what's called an 'impact producer,'" Osit says—someone who could break his film down into its main themes, and then contact New York City organizations that did work around those themes to see if their members might be interested in attending. (Osit recommends Impact Media Partners and Picture Motion as companies that do this work.) Not only does working with a group like this almost guarantee a great night, it ensures the kind of buzz that brings reviews, audience awards and, ultimately, distribution. It certainly worked for Thank You for Playing, which The New Yorker praised as "unimaginably intimate," and which Variety called both "compelling" and "poignant."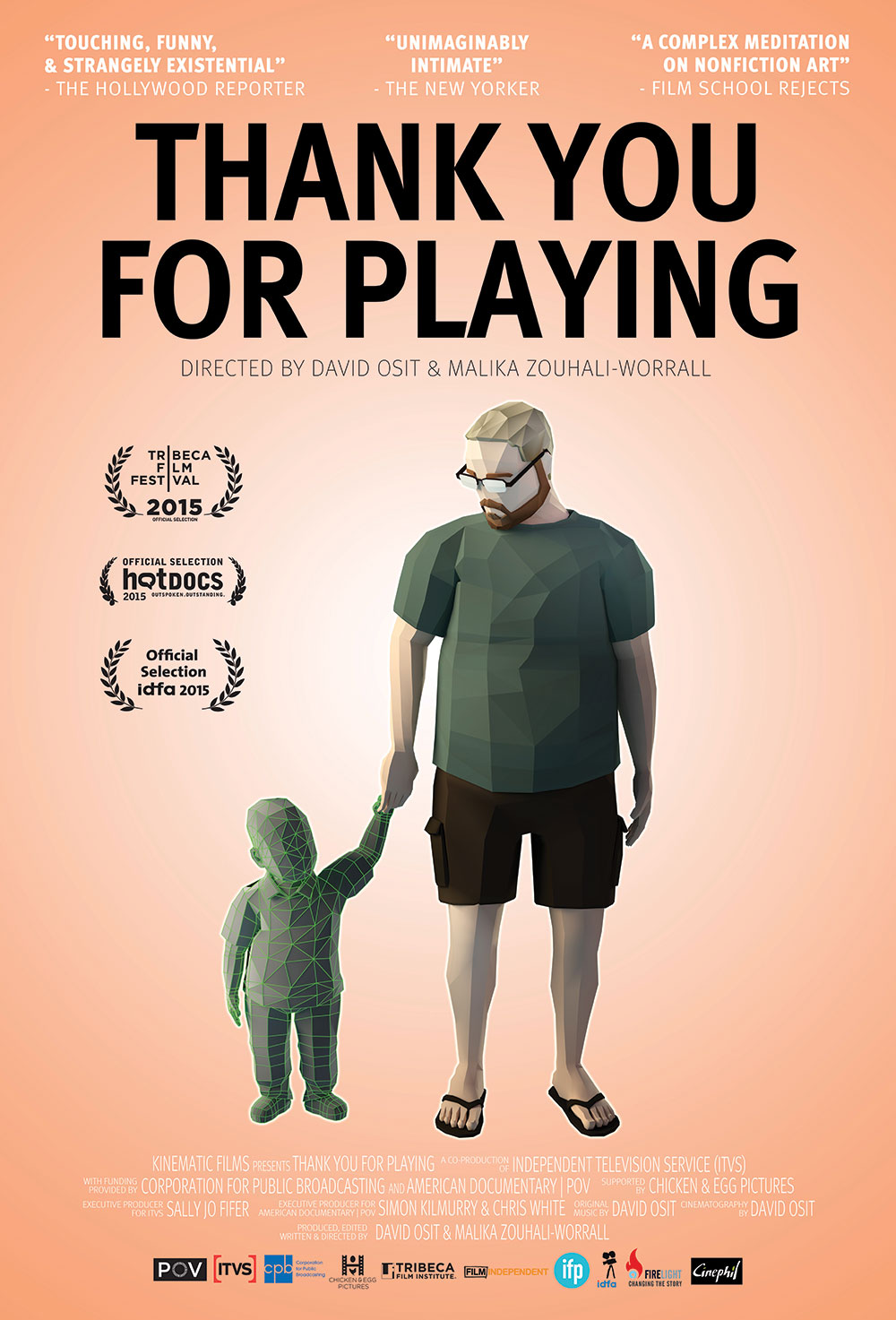 If your goal is a distribution deal, Aijah Keith, acquisitions manager at IFC Films, echoes Osit's advice. "We're naturally paying a little more attention to films that have representation," she says. It's another level of vetting for the quality of the film, although she was quick to add that it's not necessary, just helpful. If you don't have representation and aren't sure how to go about getting it, Keith recommends applying to "one of the Distribution Labs at a major film festival or film foundation." For example, the Independent Filmmaker Project produces a weeklong program where "they host one-on-one meetings between producers/filmmakers and distribution companies, sales agents, etc."
Unlike David Osit, Exa Zim (BFA 2015 Film) didn't know that his and fellow classmate Christian Marsh's thesis film, Alexa to Exa, a "hybrid experimental documentary" that chronicled Zim's gender transition, would ever show at a festival. "Honestly," Zim says with a laugh, "I was just hoping to graduate."
But Zim agrees that even if you don't have a long lead time, or the money to hire professionals, it's still important to prepare a festival squad before you start out. "Have a support team," he emphasizes, not just to help with the business, but to help you rebound emotionally if and when your film is rejected—and it will be rejected, if you're applying to a lot of festivals (which you should be, Zim says). Alexa to Exa's producers were friends of Zim's who'd donated their time to help with the festival process because they believed in the project. After every rejection, they helped Zim to figure out ways to narrow their focus, in order to increase their chances of getting accepted.

"If you filmed in Denver, look for festivals in Denver," Zim recommends. Or if your film deals with LGBT themes, look for LGBT festivals or festivals with LGBT-specific programming built into their structure. Research festivals' previous winners, and see if you think your film would be appreciated by the same kind of audience. It's advice that has worked well for Zim. To date, Alexa to Exa has been in more than 20 festivals, and he estimates it has been accepted a remarkable 40 percent of the time.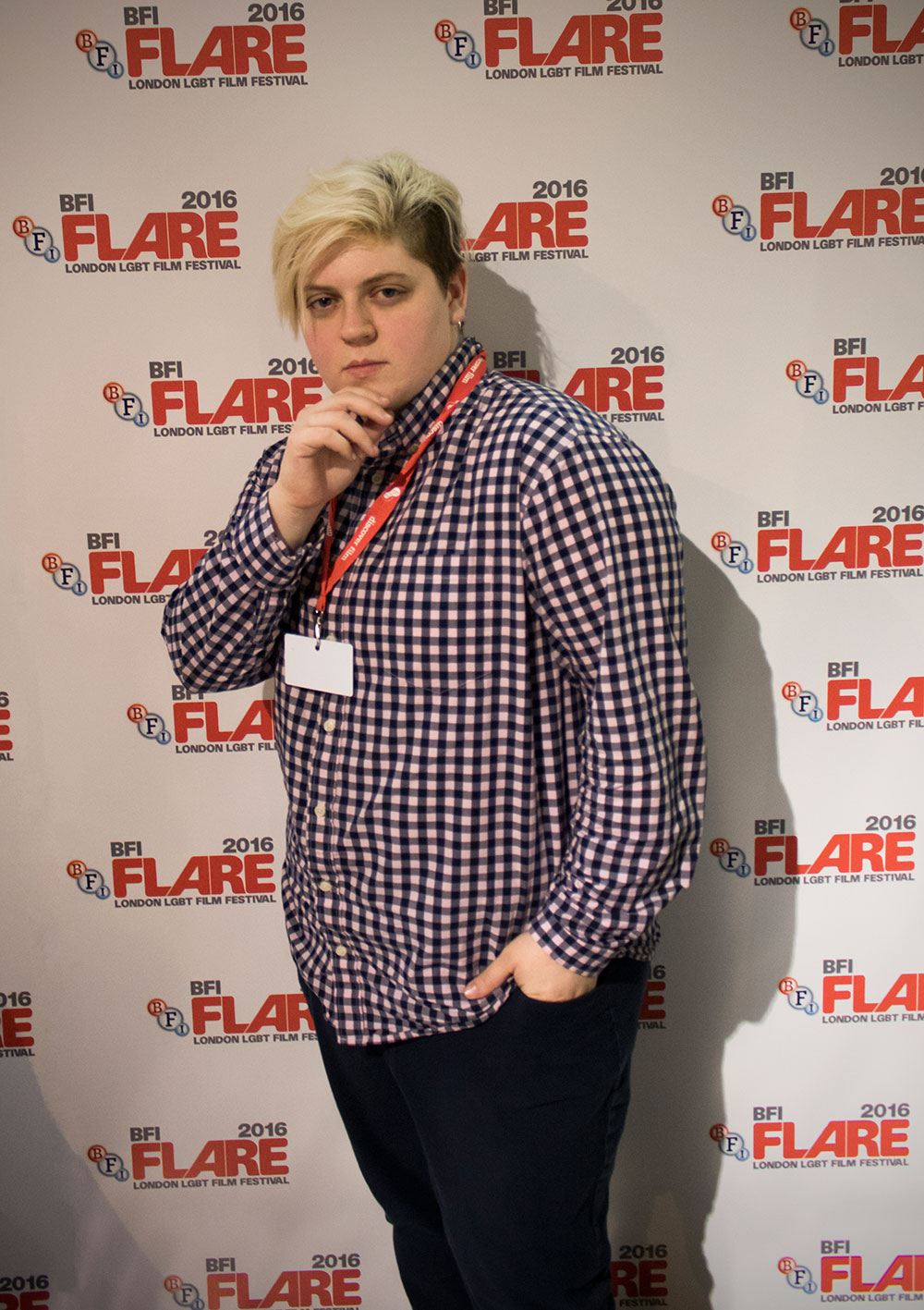 Once You're There

Elizabeth Ku-Herrero (BFA 2015 Computer Art, Computer Animation and Visual Effects) was part of the four-person SVA team—which included her classmates Thaddaeus Andreades, Nicholas Manfredi and Marie Raoult—that made the animated short Taking the Plunge, which premiered at the Aruba International Film Festival in 2015 and went on to be the only student film to ever win the Art Directors Club Black Cube Award. She too did extensive festival research, but in her case it was to prime herself for the conversations she hoped to have when she was at them. Festivals "provide a way to take a step back from your work and see what else is being created," she says. For that reason, it's important to see the other films and meet the other artists.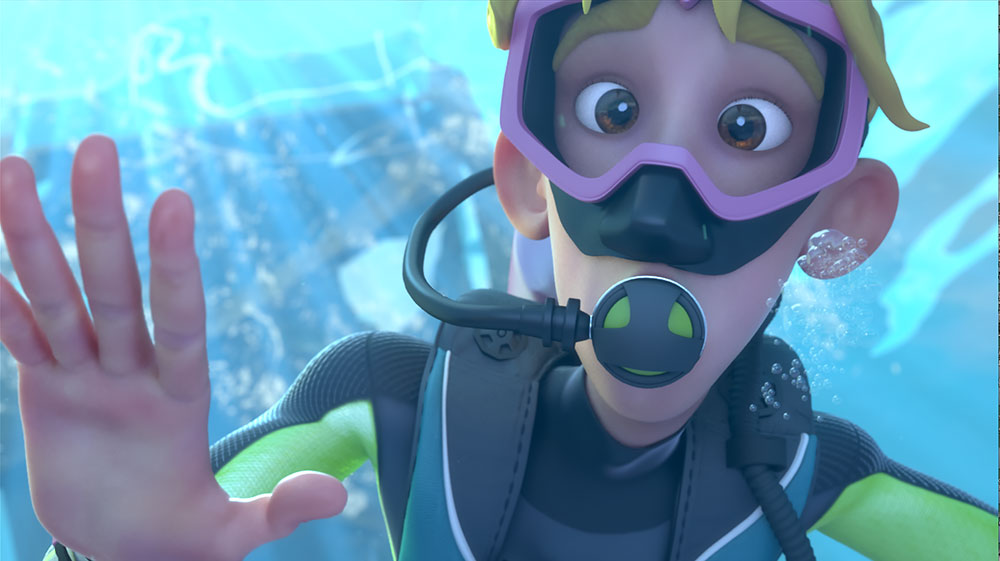 Osit emphasizes that these connections are not only informative, they also pay off—they are a chance to meet collaborators for your next project, or perhaps get hired onto someone else's film in a technical or support capacity. "When I go to festivals with a film, I'm just as much there for my next film," he says.
And you shouldn't limit yourself to only meeting other artists. "I love it when filmmakers reach out," says Keith at IFC. Although festivals are always busy, she loves to get to know the artists personally when she can. However, she warned that if you plan on hiring a sales agent for your film, they might discourage that kind of contact. "They want to make sure the right messaging is going out," she says.

One final word of advice from all of our experts: Have fun. "Give yourself some props," Zim says. "You worked hard to get there—you deserve it." Whether it's your first festival or your 30th, use the time to replenish your energy, reconnect with your love of filmmaking and gear up for your next run.
Four Festivals That Should Be on Your Radar
BFI Flare: "The British Film Institute's LGBT showcase is empowering, and full of great mixers to meet other queer film folks." –Exa Zim
Slamdance: "Slamdance is a smaller film festival that happens at the same time [and in the same place] as Sundance. Because there have been a few discoveries out of that festival, buyers show up. I know I frequent their films while I'm there." –Aijah Keith
Hot Docs: "Hot Docs is the largest documentary festival in North America. It's less about the industry, and I love it." –David Osit
Silk Roads Festival: "The Silk Roads Festival in Dublin was great, because they make a really big effort to bring in a truly international group. On top of that, the culture of the Irish is mind-blowingly welcome." –Elizabeth Ku-Herrero
Hugh Ryan has written about politics, culture and history for The New York Times, Smithsonian and Vice.

A version of this article appears in the fall 2016 issue of Visual Arts Journal.