Fascinating Documentary Project Follows Blind Soccer Players in China
May 12, 2016
SVA Features: Fascinating Documentary Project Follows Blind Soccer Players in China

Tell us about your project.
Blind Soccer is a documentary about a group of blind Chinese soccer players (who locate the ball by sound) who are trying to fulfill their dreams of winning a national tournament. Most blind people in China make a living by doing massages, which offers them skimpy pay and low social status. If the team fails to win the tournament, most of the players will have to quit to do massage.
What inspired the idea?
I have always been interested in social issues. When I read the article about this blind soccer team in my hometown, I was intrigued right away and just wanted to know more about them. How could they play in the dark? What is the world like to them without seeing it? And most importantly, how do you survive being blind in China, a place where people with disabilities aren't treated well at all? So I ended up making a film about it.
What most surprised you once you started working on the project?
It's funny, when I started to gain access to the players, the local government turned me down just because I go to school outside of China. They thought I was a spy or something. I spent months convincing them that it's just a student project. I realized it's not easy to make a doc in China because people there always think documentary is about revealing darkness.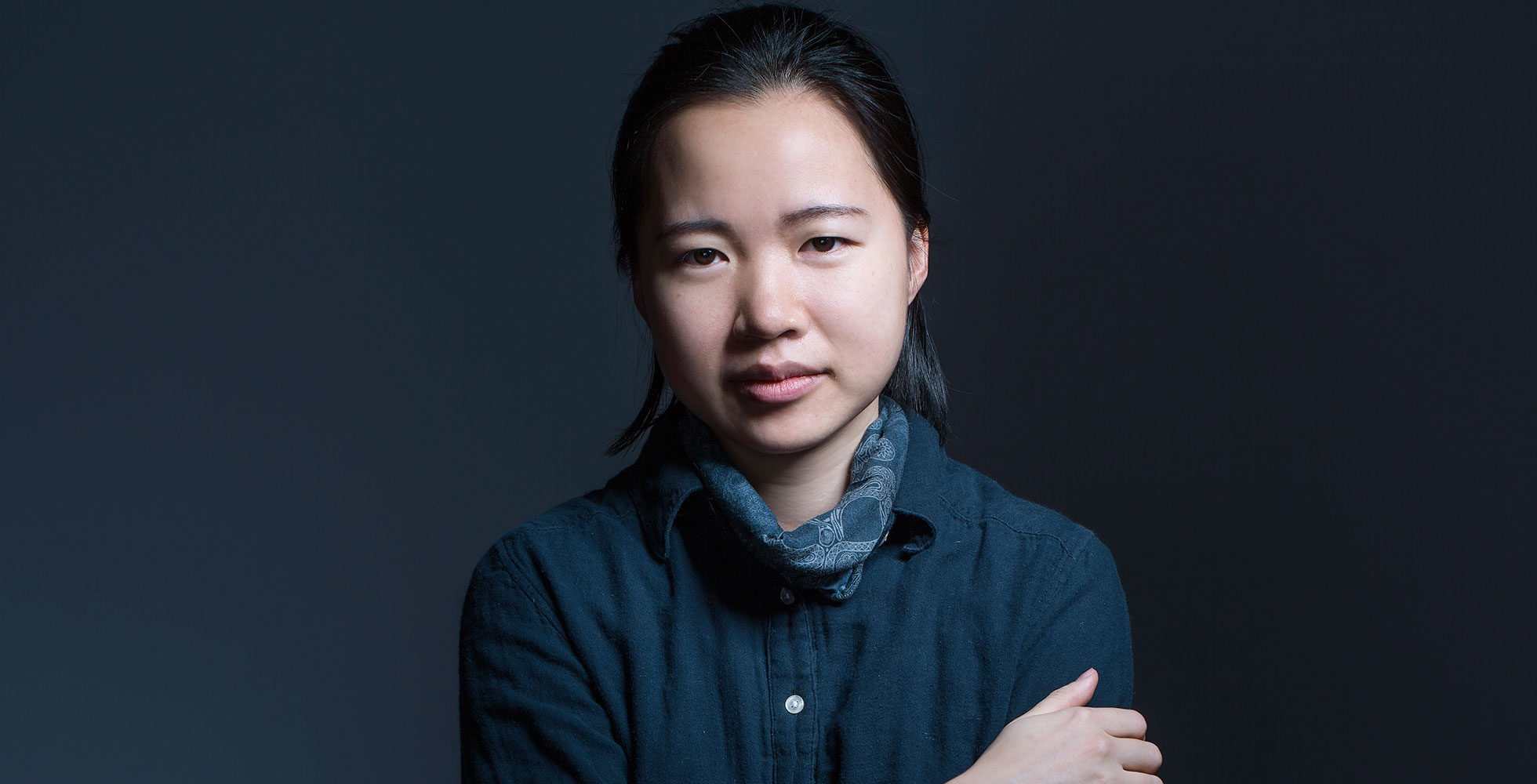 What advice do you have for next year's students going through your program?
Always have a plan B. Every time I do something, I realize how much else I didn't know when I made the film. Be prepared as much as you can because you never know what happens next, which is also the best part of the documentary world. So embrace all the things that happen to you and make good use of them.
What is something you learned at SVA that you'll always take with you?
Do it. Do it. It's all about curiosity.
Was there a teacher or class that was essential for you?
Yes. Kirsten Johnson, who teaches cinematography, has inspired me a lot. Some documentary filmmakers might want to be a fly on the wall while filming, which I think is nearly impossible. However, Kirsten stressed how it feels being a human filming, which made me really think about the relationship and distance between me and my subject. After all, I was there. What's more, her film, Cameraperson, makes me realize not only how incredible it is having a completed documentary, but the process of making it is already a wonderful experience—exploring both the unseen world and the unseen me. For this reason, I cannot quit.
What was a highlight of living and studying in New York City?
There are so many crazy people in New York City that you can just be as weird as you want. Nobody cares. I like it.
This year, a record 67 students were chosen from a pool of over 300 applicants, and were awarded Alumni Scholarship Awards from the SVA Alumni Society worth more than $80,000 for thesis and final projects as varied as narrative film, etching, animation, painting and sculpture. For more information about the Alumni Scholarship Awards and to see a complete list of this year's recipients, click here.