SVA's 2018 Sundance Highlights & Diary
SVA Sundance Highlights
January 25, 2018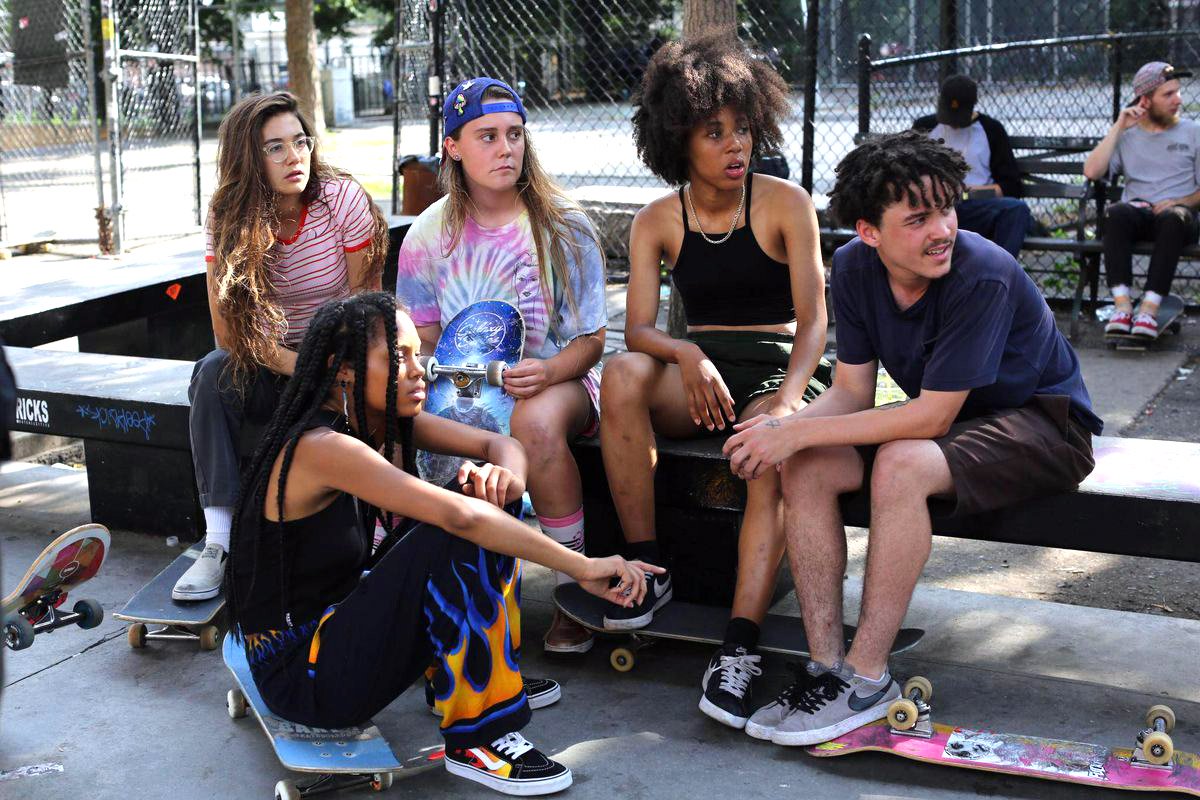 SVA was in the house at the 2018 Sundance Film Festival, which wraps up this weekend. SVA Theatre Director Adam Natale and SVA Career Development Director Angelia Wojak braved the wintry weather of Utah, strapped on their parkas and made their way to see what the best of the indie film world has to offer. Highlights were everywhere, and it gave Natale and Wojak great pride to watch SVA alum and their film and action. Here's a diary guide of what they witnessed and which movies you need to keep an eye on when they're released later in the year.
Alumni and Faculty: Celebrating and Connecting with the SVA Community at Sundance
Sandra Itainen, MFA Social Documentary alumnus: We met with Sandra, an associate producer on the well-received documentary, Dark Money, and attended the Sundance premiere of the film. Sandra discussed her involvement in the film and about projects she has in development, including completing work on her SVA thesis film.
Crystal Moselle, BFA Film alumna: We attended a screening of Crystal's first narrative feature film, Skate Kitchen, which was filmed throughout New York City. Crystal's first film, the documentary The Wolfpack, was a Sundance Grand Jury Award winner in 2015.
Jennifer Fox, BFA Film faculty: We celebrated Jennifer's premiere of her feature film The Tale, starring Laura Dern, Jason Ritter, and Common, which opened to outstanding reviews. Jennifer used SVA Theatre to test the film over the past several months, so we were thrilled to have such a strong connection to it (note: HBO Films just announced acquisition rights to the film).
Jeremy Dawson, MFA Photo alumnus: At the Google/YouTube house, we previewed a virtual reality featurette from the upcoming stop-motion animated feature Isle of Dogs, directed by Wes Anderson and co-produced by Jeremy. The film will be opening the 2018 Berlinale, which Adam Natale will be attending.
Abdool Corlette, BFA Film alumnus: By happenstance, we met Abdool, a proud SVA alum, at the GLAAD Lovelounge, which he was supervising as Video Production Manager for the nonprofit organization. We discussed his experience in the industry and the challenges and opportunities for aspiring filmmakers. Abdool is especially interested in bringing more diversity and cultural awareness to the SVA community/film program. His enthusiasm for his employer, GLAAD, was palpable, and he discussed their great internship program, which he noted often leads to full-time jobs at the nonprofit. He mentioned that other SVA alumni are on staff as well.
Collaborating with Peer Colleges/Universities
We were thrilled to attend receptions for NYU, UCLA, and Columbia, among other collegiate film programs. We met members of their faculty, staff, and alumni base, and discussed their work on films in the festival and how we could potentially partner with the schools for the benefit of all of our students.
VR and New Frontiers: Technology at Sundance
We attended a panel on virtual reality featuring the Senior VP of Technology at Mozilla, Sean White, and multi-hyphenate artist Reggie Watts (the bandleader from The Late Late Show with James Corden). Terrence Masson, chair of MFA Computer Arts, took advantage of the virtual reality projects on exhibit throughout the festival.
Other Mentions
We also attended events for OutFest (the LGBT film festival based in Los Angeles), Sundance Shabbat, Rooftop Films (based in Brooklyn), SundanceTV, and WaterSchool, where we met scores of filmmakers, festival programmers, and other industry leaders. We were thrilled to hear that many had existing connections to SVA, and each day, we discovered that more and more alumni had work in the festival, whether they were assistant editors, motion graphics designers, animators, etc.
Stay tuned for the Sundance award ceremony that takes place on Saturday, January 27th. Our fingers are crossed to hear the names of SVA alumni called up as winners.