SVA Premieres Screens the Best of 2019 in Hollywood
June 7, 2019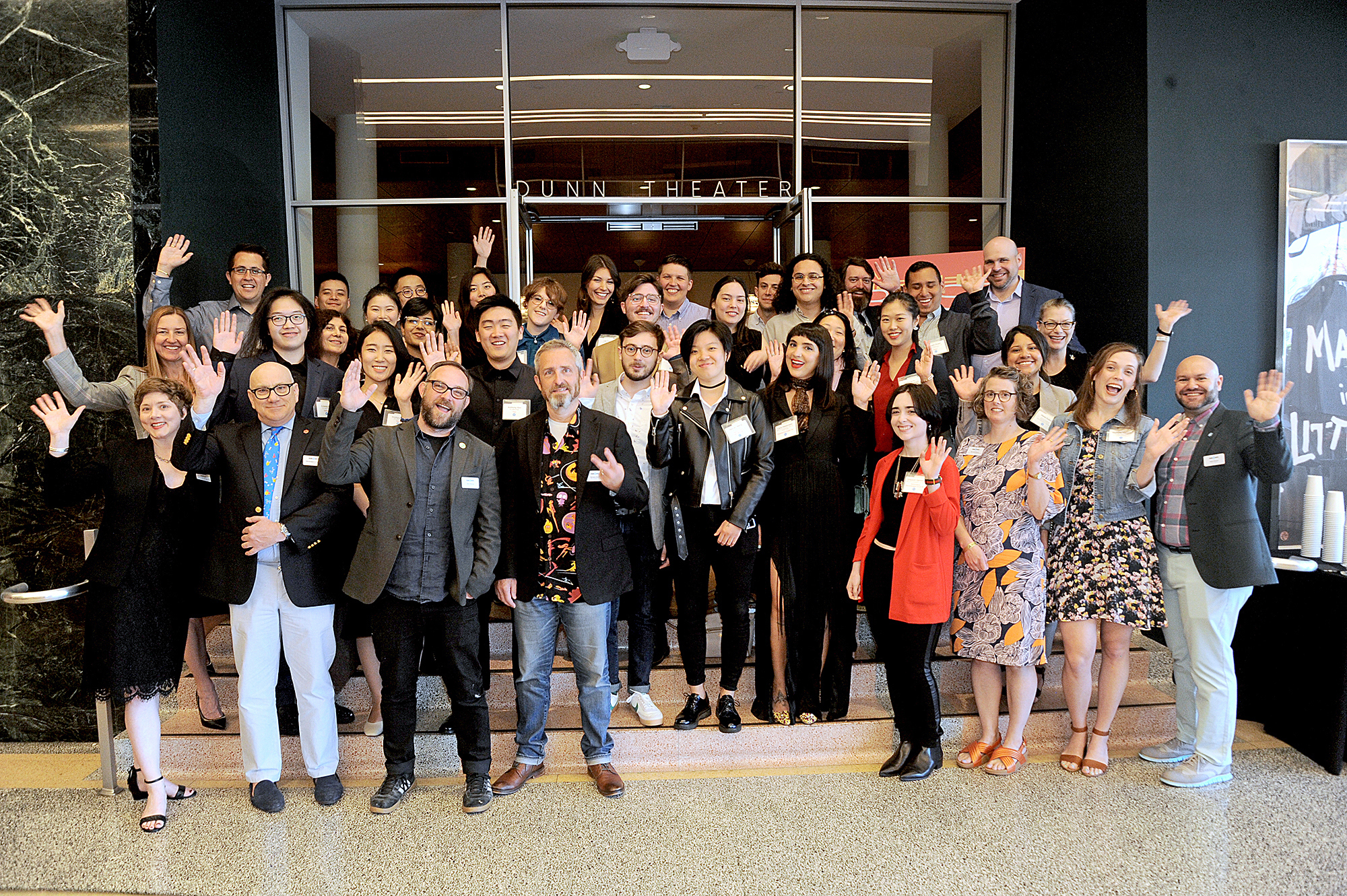 On Thursday, May 30, 20 new alumni from 10 different graduate and undergraduate programs at SVA debuted their film and animation thesis projects at the fourth annual SVA Premieres screening and reception in Los Angeles, held at the Linwood Dunn Theater at the Academy of Motion Picture Arts and Sciences' Pickford Center for Motion Picture Study. The program offers recent graduates the opportunity to present their talents to, and network with, top L.A.-based entertainment industry professionals.
This year, SVA Premieres: Best of 2019 hit a record 235 attendees. "I am beaming right now … because this is our biggest crowd ever and I'm so enthusiastic that you're all here," said SVA Theatre director Adam Natale—who organized the event with Angie Wojak (BFA 1990 Media Arts), director of SVA Career Development—to a cheering crowd as he introduced the student films. The audience was filled with representatives from companies like Cartoon Network, Dreamworks Animation, Griffith Observatory, Illumination and the International Documentary Association, as well as several notable industry professionals, including Chris Prynoski (BFA 1994 Animation), co-founder of Titmouse animation studios; Phil Rynda (BFA 2003 Animation), director of animation at Netflix; renowned animator and animation historian Tom Sito (BFA 1977 Animation); Disney Television Animation's (DTVA's) animation director Yvette Kaplan (BFA 1976 Animation); Roy Conli, Academy Award winner for Disney's Big Hero 6; and Derek Drymon (BFA 1992 Cartooning) one of the co-creators of Nickelodeon's SpongeBob Squarepants.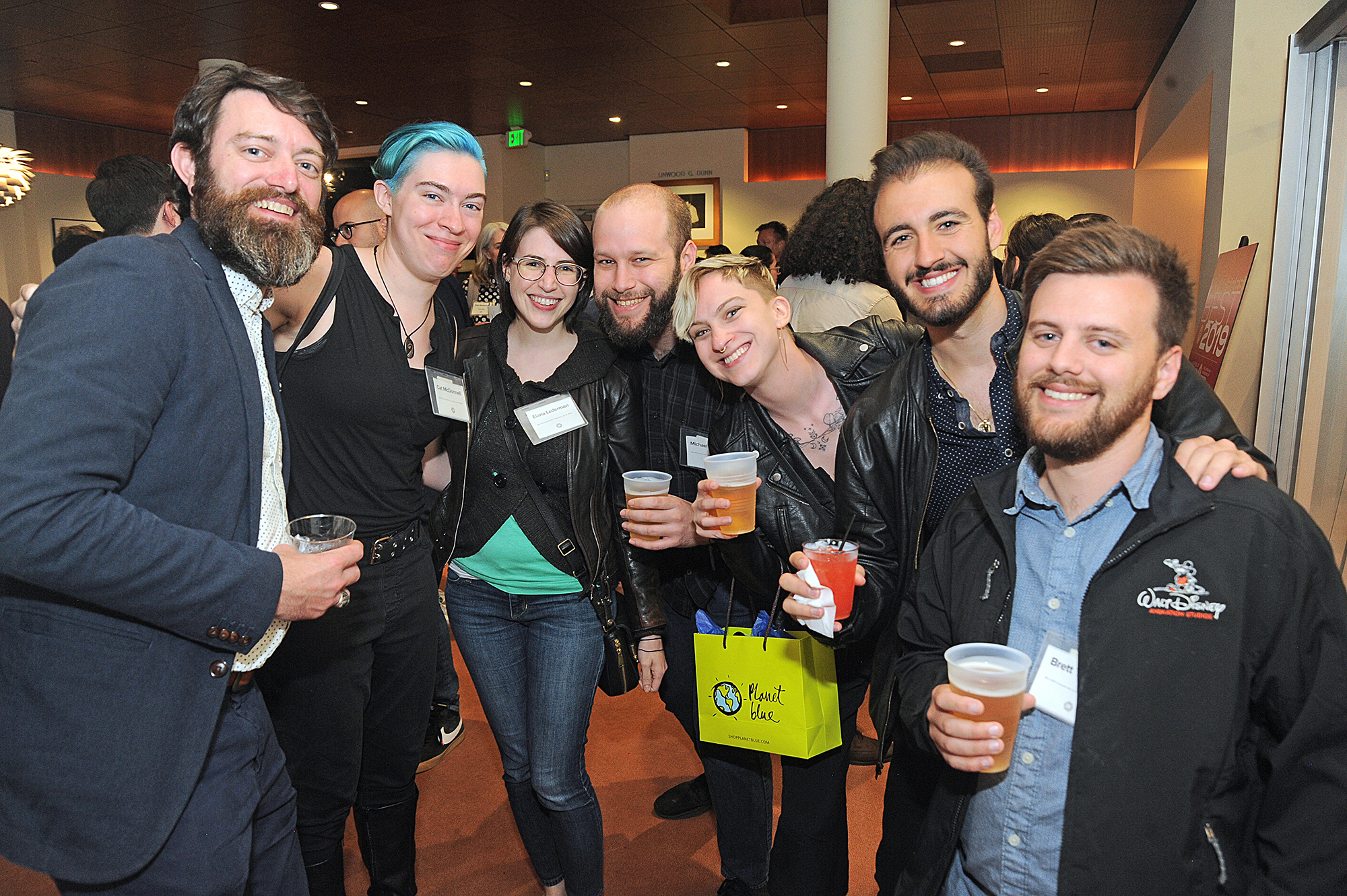 The 100-minute screening featured a medley of shorts spanning a variety of media and themes, including Meicen Meng's (BFA 2019 Film) Beyond the Green Mountain, a first-love story between two teenage boys in a small Chinese village; Brian Cosenza's (BFA 2019 Animation) Herpes from the Church Wine, the story of how the narrator's grandmother got herpes; and an excerpt from Yunhong Pu's (MFA 2019 Social Documentary Film) Go Through the Dark, a documentary about the life and struggles of a young, blind champion Go player.
For a complete list of the works shown at this year's SVA Premieres, click here.
Networking opportunities were not limited to the SVA Premieres screening and reception. Natale, Wojak and Director of SVA Alumni Affairs and Development Jane Nuzzo organized a breakfast the following morning, for which SVA alumni and other industry professionals and recruiters gathered to have one-on-one conversations with students. The constant buzz of chatter between the students and guests proved that they had much to talk about—and several recruiters requested graduates' contact information that very morning.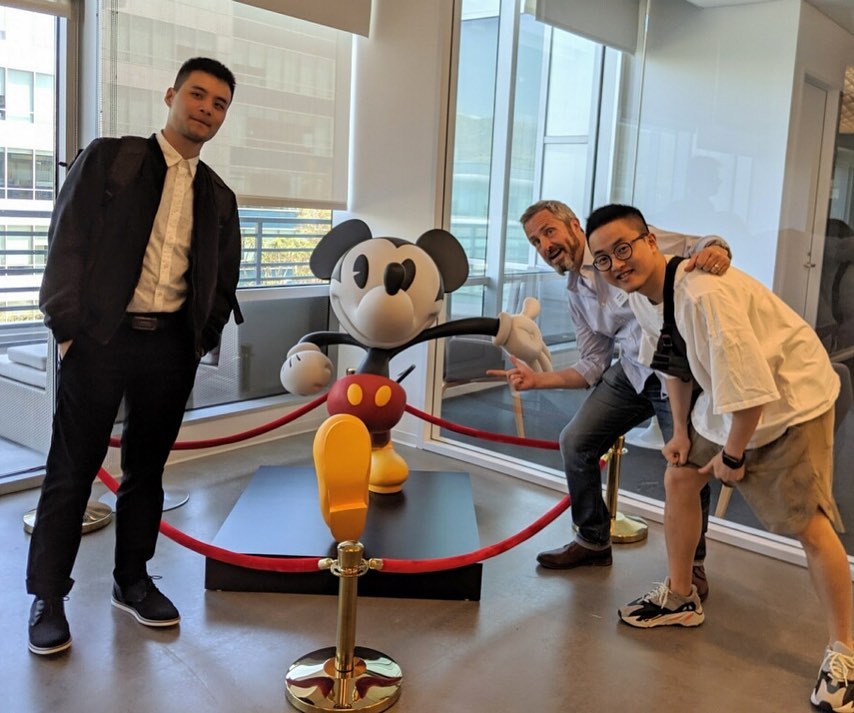 The three-day trip was also packed with studio tours where the graduates met recruiters, professionals and SVA alumni at their respective companies. The BFA Animation, BFA Computer Art, Computer Animation and Visual Effects, BFA Design and MFA Computer Arts graduates visited DTVA, Titmouse and Netflix. Meanwhile, graduates from BFA Film, BFA Photography and Video, MFA Social Documentary Film, MFA Photography, Video and Related Media, MPS Directing and MPS Fashion Photography had the pleasure of visiting Amazon Studios and Deutsch, an advertising agency whose chief creative officer is SVA alumnus Pete Favat (BFA 1983 Media Arts).
"Various SVA alumni attended events during the week, including past SVA Premieres participants, many of whom are now working in the industry due to their involvement in previous years," Natale says. "It feels like we've made a significant dent in the Hollywood industry and are being recognized for the high-quality work that's being produced by our students."