Updates on the 2020-2021 Academic Year
SVA continues remote instruction, with select facilities accessible by appointment. Click below for updates.
My First Comic Book: Nathan Fox
"It got me through the storm and introduced me to a whole new art form."
November 5, 2018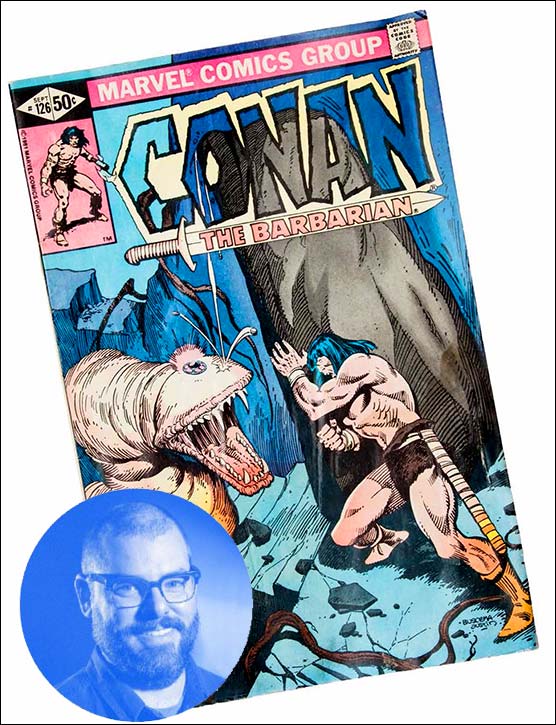 The fall 2018 edition of SVA Style is now in print and has been released into the wild. One new feature spotlight we've rolled out is the "My First…" series, a look at a seminal piece of art in the life of one of our many creators. In this edition, the Visual Arts Press' Sheilah Ledwidge talked to Nathan Fox, an alumnus (MFA 2002 Illustration as Visual Essay) illustrator; comic book artist, storyteller, and Chair of the MFA Visual Narrative Department. Fox, who confesses an early addiction to cartoons, commercials, and video games, has since had, in his words, "a lifelong obsession with all forms of narrative art." Fox has worked on projects with filmmaker Kevin Smith (Clerks, Chasing Amy), illustrated comics such as Collective Punishment, Harley Quinn, Detective Comics, and has had works published in The New York Times, The New Yorker, Rolling Stone, Wired, Entertainment Weekly, and many more.

His most recent work is the celebrated graphic novel series The Weatherman for Image Comics, a collaboration with writer Jody LeHeup. Fox's first comic, an influential one, was Conan The Barbarian. Here's Nathan on Conan.

"I don't remember exactly how old I was, but when I was a teen my family and I got stuck at an old bay house in La Porte, just outside of Galveston, Texas, in one of the worst Fourth of July storms I can recall.
The tropical storm in the Gulf changed direction and amped up to a full-blown hurricane heading straight for us. We couldn't get out of La Porte, and we had to make a last-minute supply run. In a rush, I grabbed the first double-bagged pack of comics that caught my eye. By the time we got back the power was out. We hunkered down for the night to wait out the storm. Flashlight in hand I tore into the bag to discover an issue of Spider-Man and this gorgeous Conan issue. I had never really read comics up until that point other than the occasional Sunday funnies, cartoons or trades of Calvin and Hobbes. I cracked open the Spider-Man first to see what all the hoopla was about. I must have gotten only a few pages in, because I remember being immediately bored by all the random action, teeth, screaming and inhuman anatomy. I immediately put it down and picked up the Conan issue. That blew me away.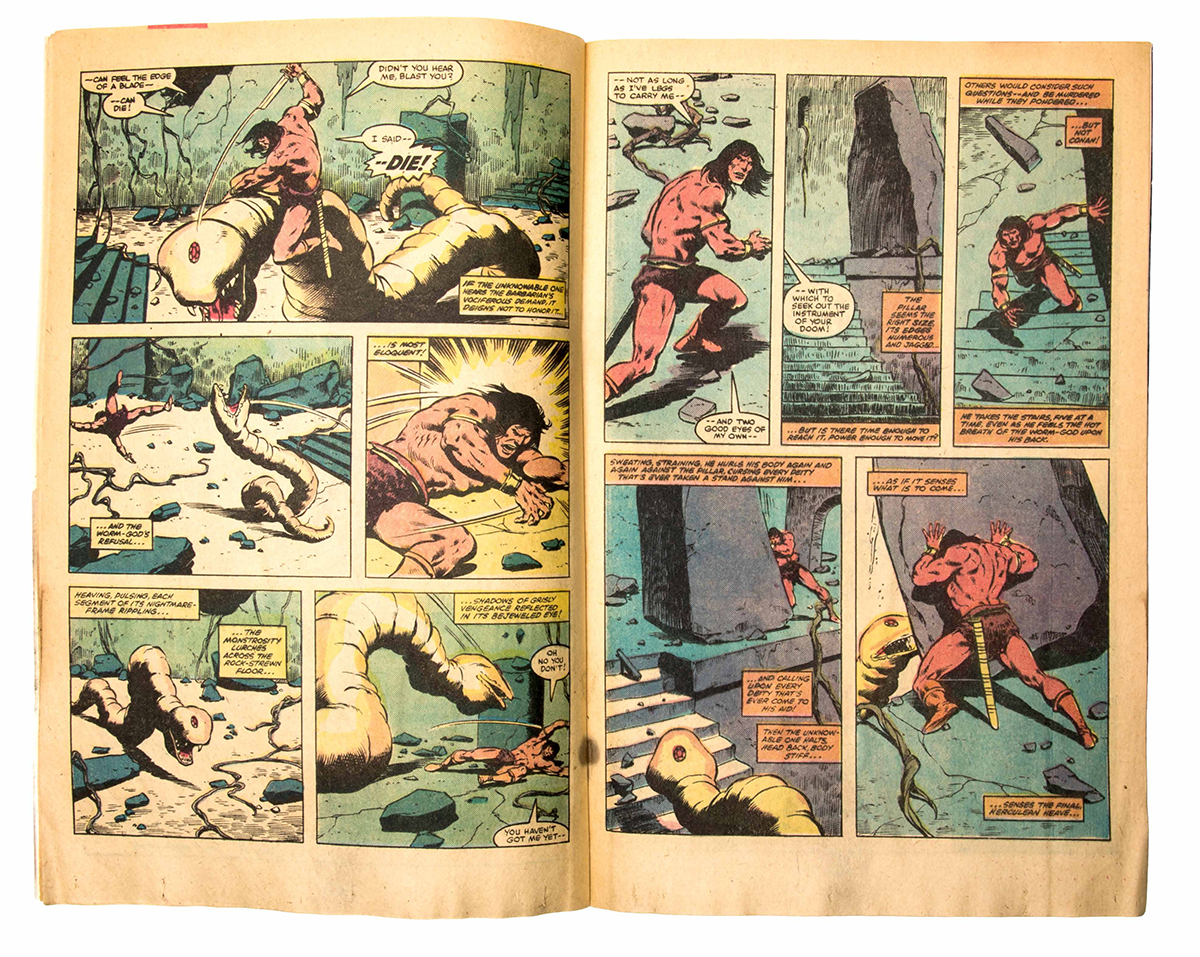 I pored over that thing. Reading and rereading—studying it. The art, world, and story were so mesmerizingly imaginative. I had no idea a comic book could be like that.
It got me through the storm and introduced me to a whole new art form. Funny thing is, even though the issue was a huge discovery that night, I really didn't take comics seriously until about a decade later in college—when I would discover them all over again. Crazy, but there you go."
Fox recently started Story Of/, the "first rapid story prototyping workshop of its kind." Launch night is on November 30 in New York and the weekend workshop follows on December 8 and 9. More details here. Below, Fox's contribution to SVA's ongoing Sketchbook Series.

A version of this article appears in the fall 2018 issue of the SVA Style magazine.

SVA Features: My First Comic Book: Nathan Fox
SVA Features asset
SVA Features: My First Comic Book: Nathan Fox
SVA Features asset