SVA Subway Series: Jonathon Rosen Combines Art and Bio-Mechanical Work [Video]
April 16, 2019
SVA Features: SVA Subway Series: Jonathon Rosen Combines Art and Bio-Mechanical Work [Video]
SVA Features asset
Jonathon Rosen is not new to the elements of biomechanics. Having studied analog electronic music, printmaking and analog color separation, Rosen has always found the relationship between technology and the human body fascinating. So it's no surprise that his take on SVA's Spring 2019 "Art Is" subway poster is a unique symbiosis of man and machine. Featured as the latest artist for SVA's Subway Series, Rosen talked us through his artistic process and what he does to make each of his compositions different from the last.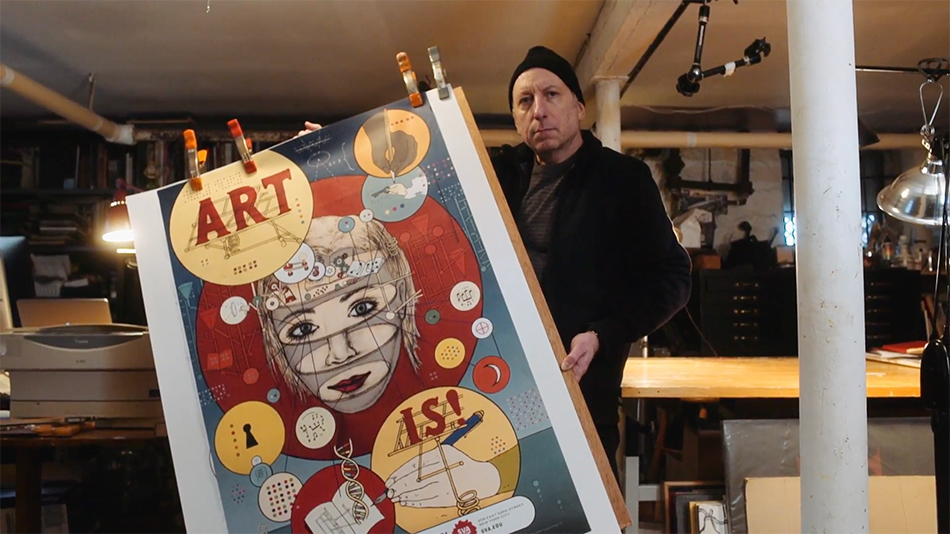 Rosen is a strong believer in the idea of unconscious suggestion when making his pieces, and says he frequently listens and "tries to let the piece tell [him] what it wants to be." Each composition requires a lot of tracing and cutting out and reassembling of paper parts, similar to what he describes as an "analog Photoshop." For this latest SVA "Art Is" subway poster, Rosen designed it to illustrate something that suggested a mixture of art and science, stating "I wanted to in a kind of subliminal way talk about augmented bodies." Rosen's poster manages to combine not only man and machine, but also the old and new. Centered around the topic of 21st-century art forms, the poster implements bright primary colors—similar to those in medieval frescos and 19th-century circus poster—and tints that "pull together the whole set of colors."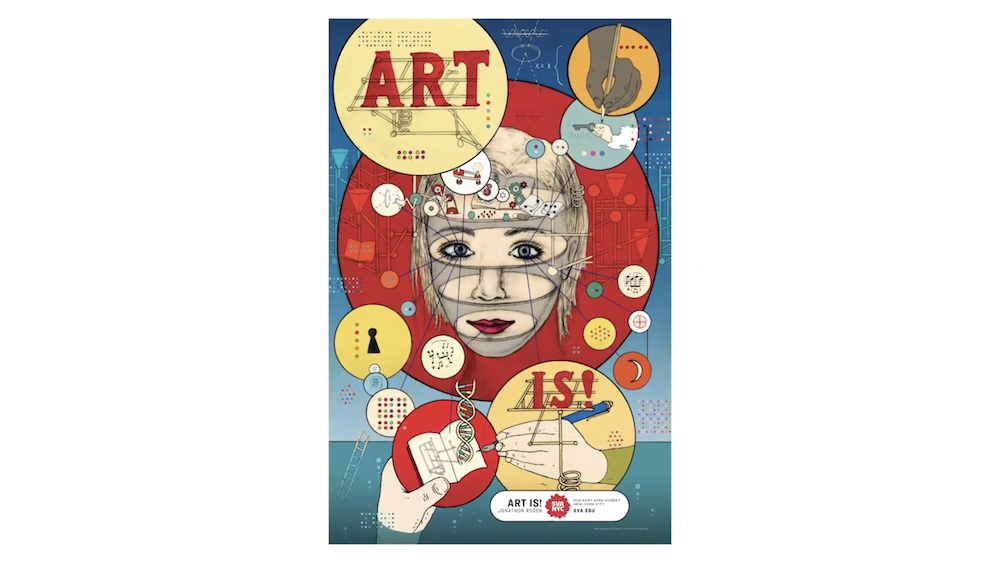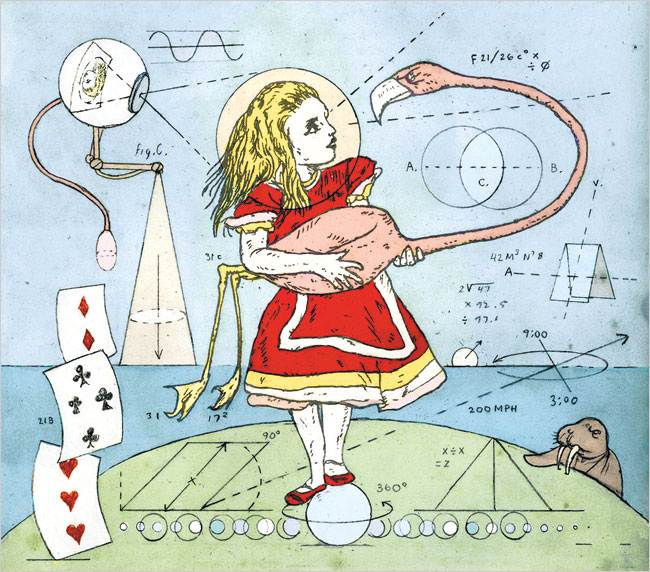 With awards from prestigious groups such as the Society of Publication Designers and the Art Directors Club, Rosen believes that the opportunity to design SVA's Spring 2019 "Art Is" subway poster is as exciting as getting something into the Museum of Modern Art : "I wanted it to be worthy as a public manifesto for School of Visual Arts, but also a personal manifesto."
Check out the new video with Jonathon celebrating his "Art Is" poster.