Updates on the 2020-2021 Academic Year
SVA continues remote instruction, with select facilities accessible by appointment. Click below for updates.
New York Spring Exhibition Highlights: Ima Mfon and Shen Wei
March 23, 2017
Two recently opened exhibitions bring the sharp focus and poetic license of photographers Shen Wei (MFA 2006 Photography, Video and Related Media) and Ima Mfon (MPS 2015 Digital Photography) to Chelsea. Showing projects of rather personal motivation, both artists use precise manipulation of color, tone and contrast to deftly engage their subjects and reveal the depth of their images.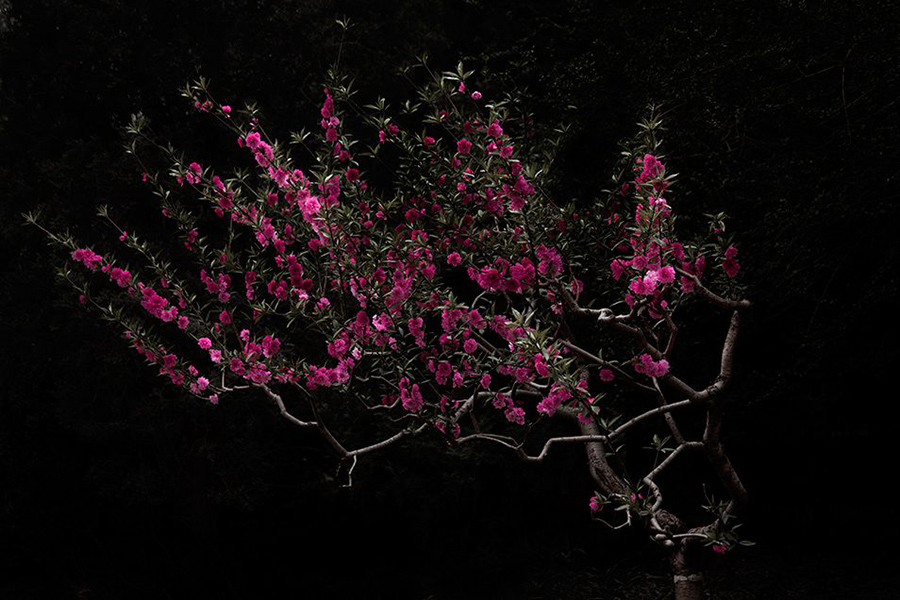 "Between Blossoms" charts Wei's travels around the world as he looks for the delicately fantastic in everyday environments, natural and domesticated. Wei imbues his color photographs with a stillness both haunting and sumptuous; inspiration comes from his own dreams as well as traditional Chinese landscape painting and the ancient principle of Qi, wherein all livings things possess a spiritual breath. The patience and meditative aspects of his practice—extended periods of waiting for the shot—come through, too. Images are tinged with otherworldliness—not eerie but mysteriously, visually heightened, as with a series of blossoming trees whose flowers are impossibly vivid amid tenebrous backgrounds, the high definition of Wei's chromogenic prints put to seductive, surreal use. Flowers, 529 West 20th Street, through April 22.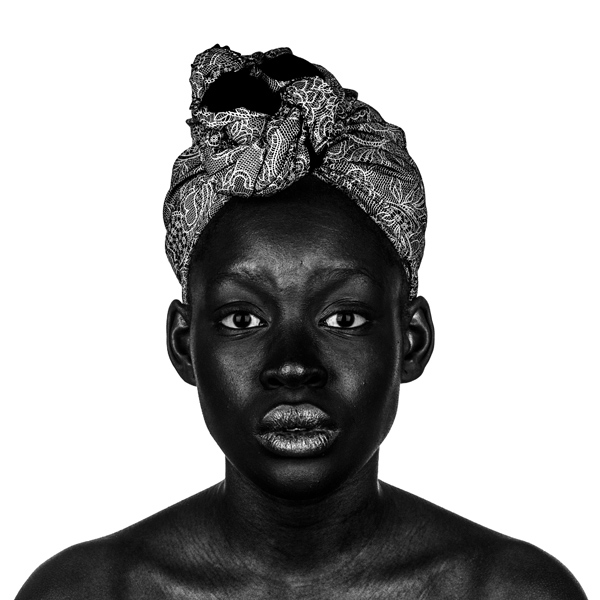 "Nigerian Identities" is a series of portraits each with the trappings of an ID card photo: shot straight-on, cropped at the shoulder, in black and white with high-key, high-contrast lighting. What should be stark, banal and unflattering is instead, in Mfon's hands, sensuous and highly specific. Nearly two dozen faces meet the gaze of the viewer, all Nigerian expatriates, men and women, mostly young adults, including Mfon. Seriously grappling with the question of what it means to be Nigerian, particularly while living in America, the Lagos-born artist found it important to strip away any cultural and ethnic context—and any chance for stereotyping—of his subjects to focus on the individual, hence the white backgrounds and sparse styling. Stunningly rich in tone, each sitter's facial features and contours, their near imperceptible expressions shine as a result; they are bound by common heritage and Mfon's uniform aesthetic but resolutely unique. Rick Wester Fine Art, 526 West 26th Street, Suite 417, through April 22.