Updates on the 2020-2021 Academic Year
SVA continues remote instruction, with select facilities accessible by appointment. Click below for updates.
SVA in Cuba: Spring Break Photographing Beautiful Havana
April 7, 2017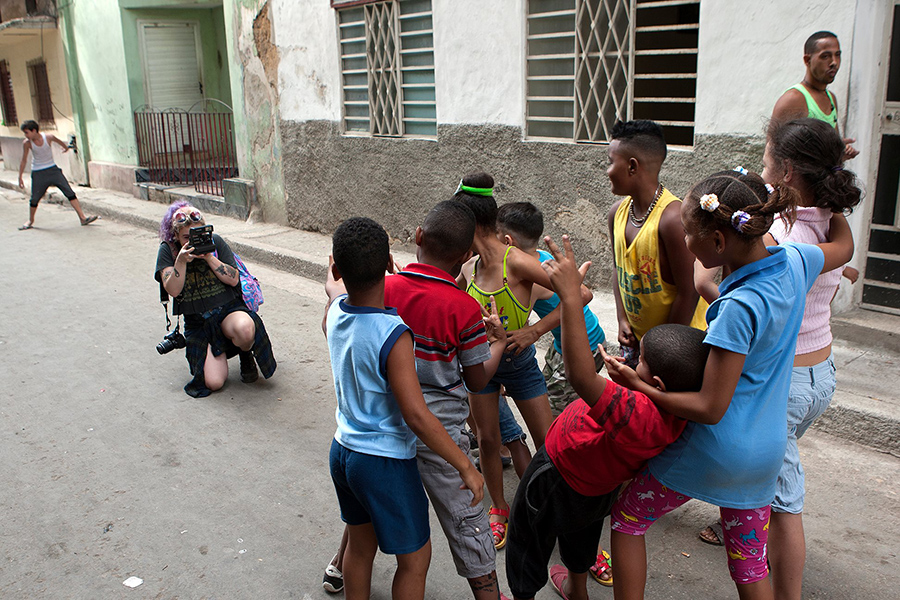 The MPS Digital Photography department hosted its second Spring Break trip to Cuba last month, bringing a group of students, staff and SVA community members to Havana for a week-long location shoot, history lesson and professional workshop. Part of SVA Destinations, the trip had participants witness and engage first-hand with Cuba's long artistic and revolutionary legacies; the result was some stunning images and memorable photographic and personal experiences for all involved. "The workshop offers an opportunity for participants to experience the fast-changing reality of Cuba on the ground level," says faculty member Jaime Permuth, who helped lead the trip. "Our days in Havana offer an immersive photographic exploration of its different neighborhoods and cultural and architectural landmarks."
A busy schedule meant students ventured all around Havana, touring the La Fototeca de Cuba with Director Nelson Ramirez, who gave a private lecture on the history of Cuban photography, and visiting the Fabrica de Arte, a hip complex that combines several gallery spaces, a performing arts auditorium, clubs, bars and restaurants. Participants also had the chance to spend an evening at the Teatro Arenal, attending the premiere run of a rare Cuban-Yiddish opera about the island's first national hero.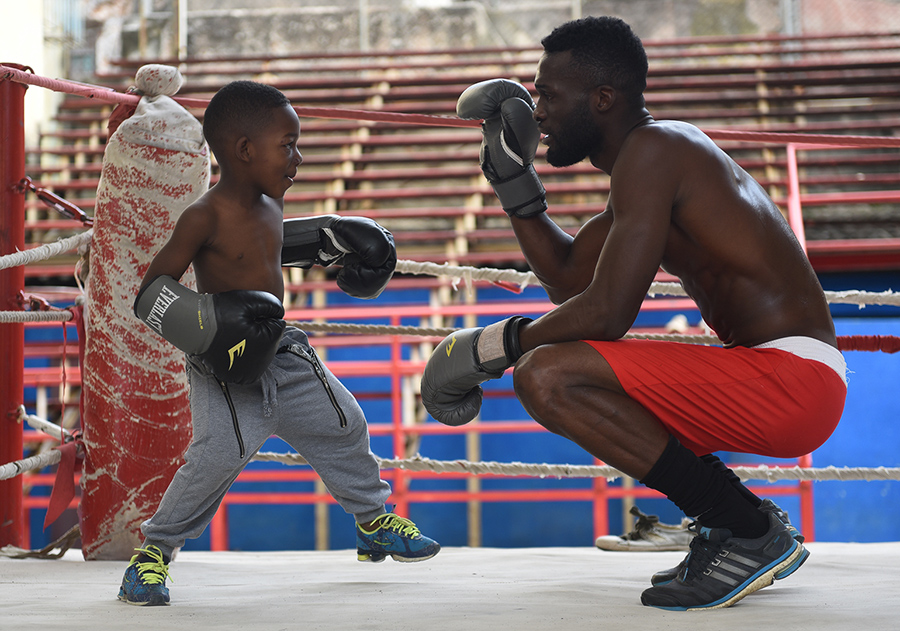 Daily excursions took students to famous sites around city, giving them the opportunity to shoot—with tons more cameras, lenses and equipment to try out than trips previous, according to department chair Katrin Eismann—while strolling the Paseo del Prado, catching fishermen near the fortress Castillo de Moro with their daily hauls, and visiting the Gran Teatro, home of the Cuban National Ballet. One of the most popular destinations on the itinerary was the Gimnasio de Boxeo Trejo, where participants attended a morning workout to photograph some of Cuba's brightest boxing prospects as they prepared for international competitions. In the evenings, faculty members organized group crits to review the day's work.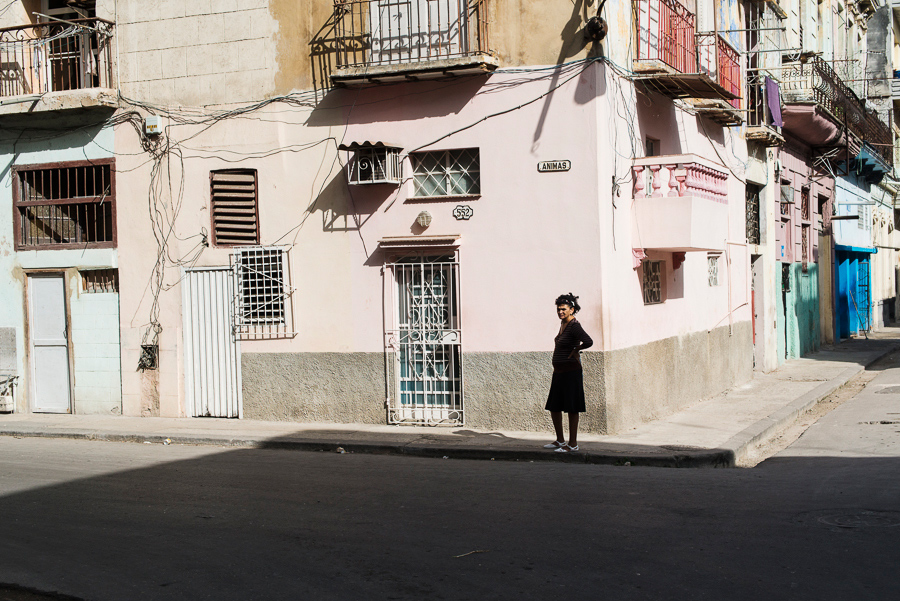 While Havana's nightlife and the natural beauty of local beaches provided ample inspiration so did the city's quieter, cobble-stone streets and early-morning markets, its daily life; they served as occasions for cultural exchange as well. "For a first time visitor—as is the case for most our participants—spending time at ground level is an opportunity to defeat cultural bias and preconceptions," says Permuth, noting the only-recent reversal of Cuba and the U.S.'s diplomatic estrangement. "There really is no substitute for experiencing a place directly."
This trip was director Michael Kaminski's second with the program; this time around he brought an assortment of boxing gloves for the gym athletes, baseball gear for local kids and reading glasses for seniors, a small repayment for the kindness shown to the group and acknowledgement of the restricted access Cubans still have to common consumer goods.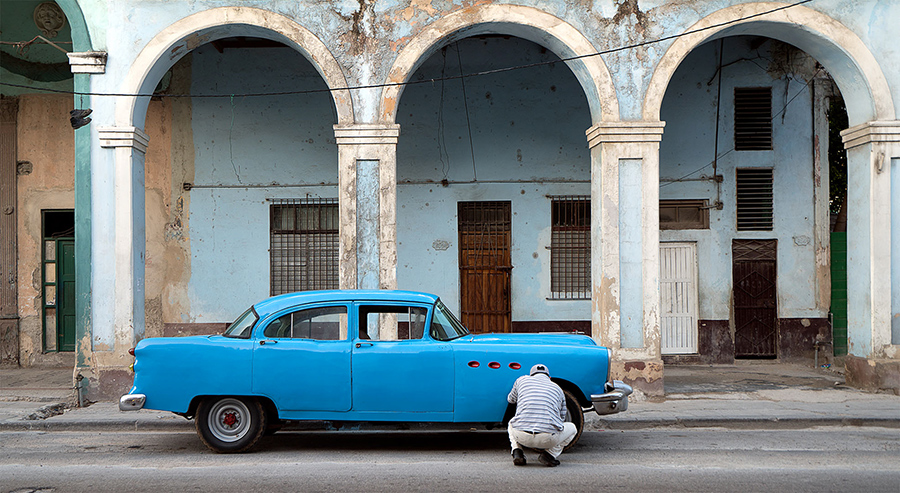 Kaminiski, who works with MPS Digital Photo as a thesis reviewer and whose production company, B12 Studio @ Juice Pharma, offers an internship through SVA, lauded the teachers and photographers he traveled with; their mentorship, as well as the training instilled upon him by the very vibrancy, unfamiliarity, and congeniality of the country, has profoundly impacted his practice.
"Cuba is a magical place that presents opportunities to create engaging images that tell a story," he said. "[My time there] has evolved the way I take portraits and interact with my subjects. It has trained me to always be looking."
Such a response is the goal for the workshop leaders. "Towards the end of the workshop [other MPS Digital Photography faculty member] Alex Garcia and I strive to help participants arrive at meaningful edits of their work," Permuth explained. "We like to ask them, 'How did you imagine Cuba might be before arriving here, and what do your photographs actually tell about your experience of this past week?'"
"I will be returning to Cuba," said Kaminski. "I feel like I have just scratched the surface and still have unfinished business."
For more information on this and other SVA Destinations offerings, visit destinations.sva.edu.