Updates on the 2020-2021 Academic Year
SVA continues remote instruction, with select facilities accessible by appointment. Click below for updates.
The Art of Sharing: SVA Artists Get the Spotlight in Saint-Rémy de Provence
September 14, 2018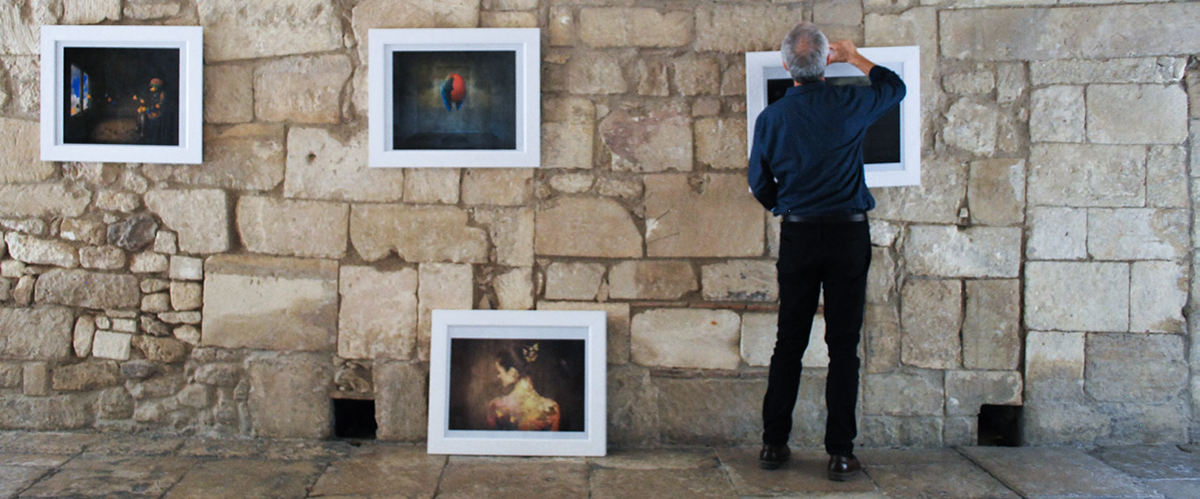 Fall exhibition season is ramping up again—including in the south of France, where an annual showing of SVA artists at Saint-Paul de Mausole, a psychiatric clinic and historic monastery, will open this weekend. Held in Saint-Rémy de Provence, the 2018 exhibition marks the ninth year of partnership between SVA and the Valetudo Association, which operates the clinic at Saint-Paul, and is organized by the director of SVA Galleries Francis DiTommaso and Valetudo director Dr. Jean-Marc Boulon. The transatlantic partnership was initiated in 2010 by Anthony P. Rhodes, executive vice president of SVA.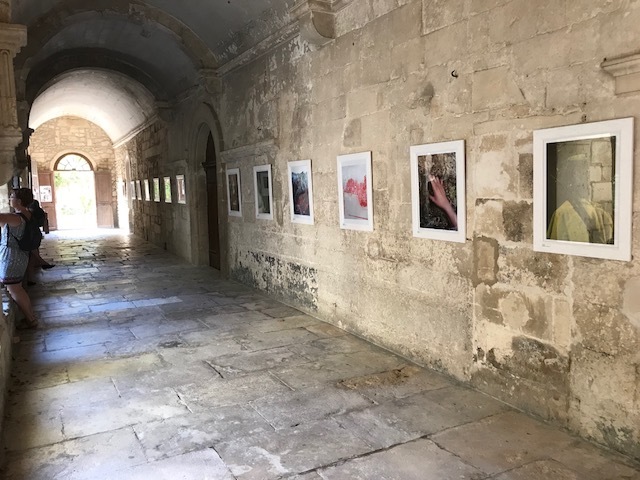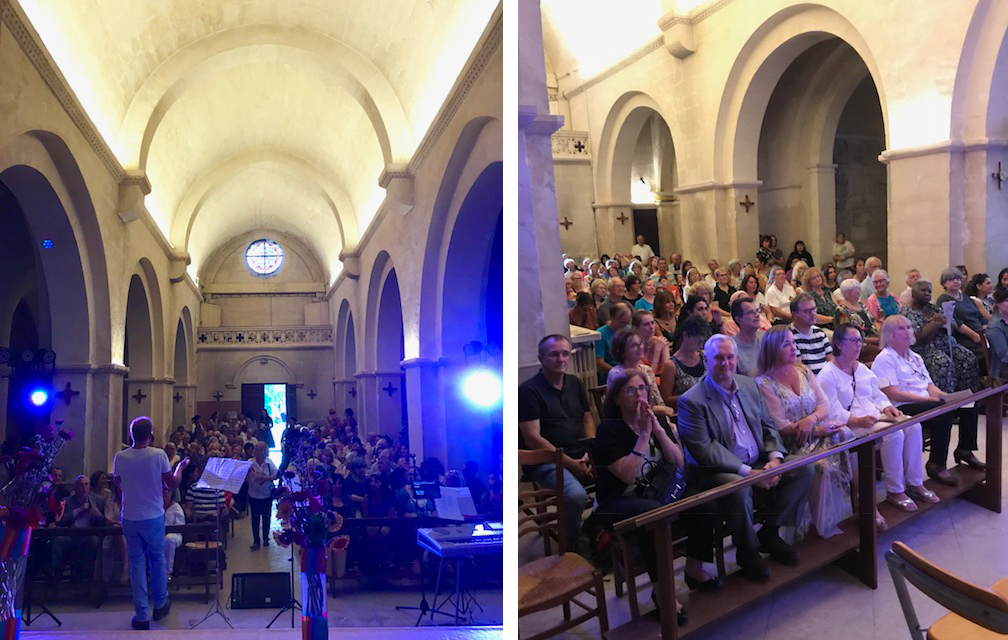 Each year, the collaborative exhibition is scheduled as part of the Journées européennes du patrimoine, a trans-national celebration of Europe's cultural heritage; the event's theme this year is "The Art of Sharing," which exhibition organizers adopted as well. "Sharing is not an art, but I tried to find art by SVA students or alumni that depicted something that looked like sharing," DiTommaso explained. "Alternatively, I sought works that were vivid [and] uplifting—while also reflecting our students' capabilities and creativity."
Thirty-two SVA students and alumni will exhibit at Saint-Paul this year, including six who are showing graduate and undergraduate animations on a monitor—"a first in our years exhibiting there," Di Tommaso noted. The wide-ranging works on display, presented in the Romanesque cloister of the 11th-century monastery, come from graduate and undergraduate illustrators and fine artists, as well as advertising and interior design students.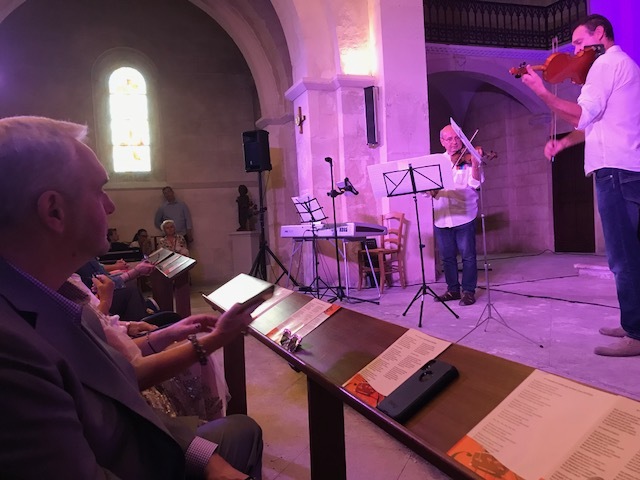 Intended to help promote the therapeutic value of art, the joint exhibitions are but part of Boulon's mission for Valetudo and the clinic, which foregrounds the demystification of mental illness and putting art and culture in the service of care. Still Saint-Paul's most famous patient, Vincent Van Gogh was treated at the clinic for a year, from May 1889 to May 1890, and was encouraged to paint—a form of art therapy, it could be argued, that produced The Starry Night, Irises, and many other well-known works.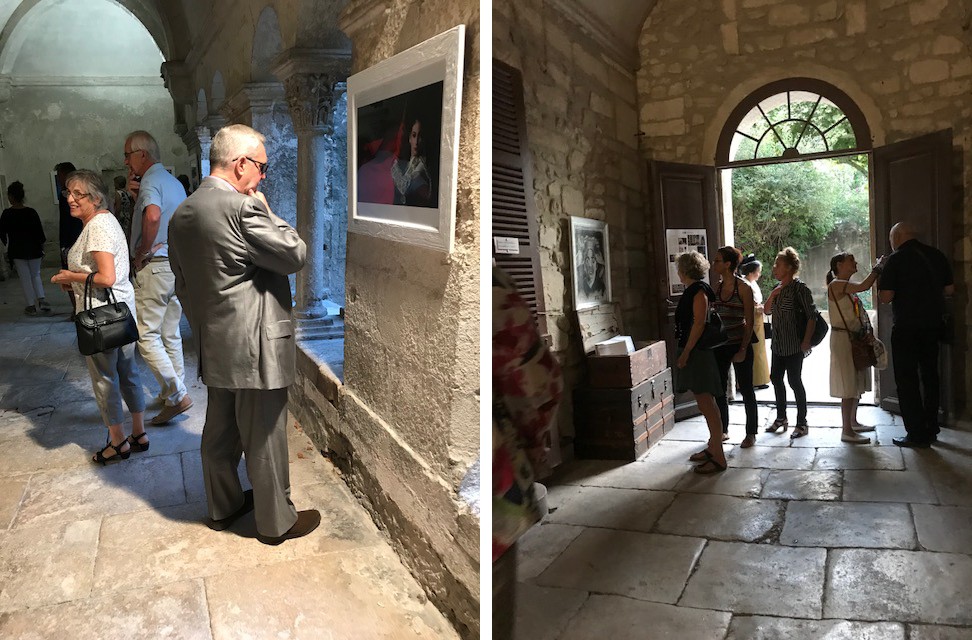 "The Art of Sharing" will be on view from September 15 to October 23 at Saint-Paul de Mausole, Saint-Rémy de Provence, France. For more information about past SVA shows at Saint-Paul de Mausole click here.