Updates on the 2020-2021 Academic Year
SVA continues remote instruction, with select facilities accessible by appointment. Click below for updates.
Tips for Pursuing a Career in the Arts While Raising a Family
April 5, 2017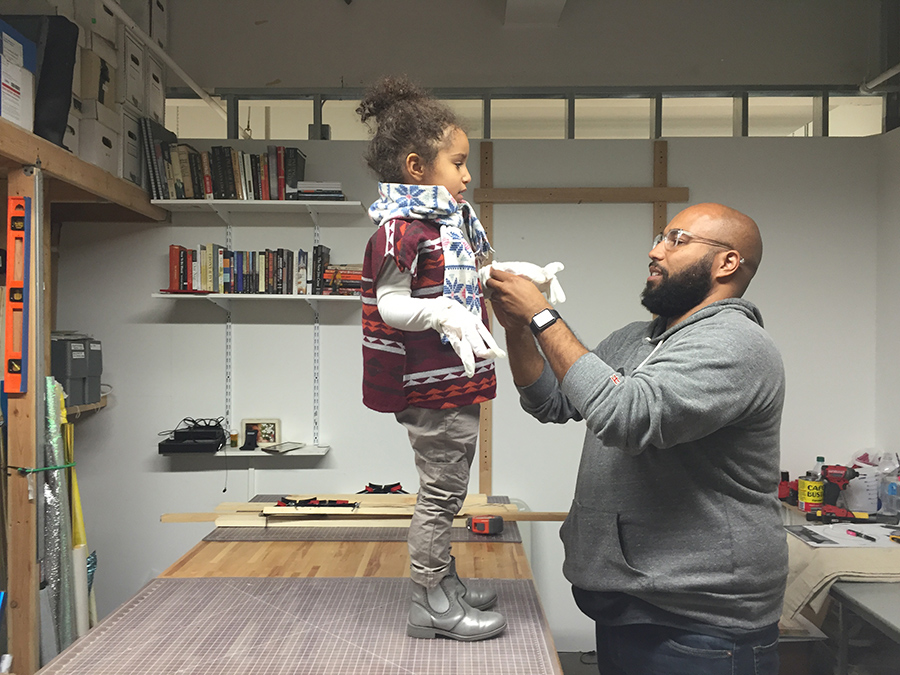 Achieving a satisfying work-life balance is never easy, and for artists with children it can be especially challenging. Many artists already find themselves pulled in several directions at once: by day jobs, graduate school, commissions, teaching gigs and freelance assignments that involve travel and irregular hours.
Adding children to the mix, especially when they are young and require constant attention, can make things even more complicated. And that's especially true if, as is often the case, money is tight.
"As an artist, your priority should be your art. Otherwise, it's never going to get done," says Qiana Mestrich, a photographer, mother of two and co-editor of How We Do Both: Art and Motherhood (Secretary Press), a collection of essays, now in its second edition, by artists such as Renée Cox (MFA 1992 Photography and Related Media) and Justine Kurland (BFA 1996 Photography). "The conundrum is, how do you make art when [your kids] are awake 10 to 12 hours a day?"
There is no one answer to that question. But several members of the SVA community who are raising a family and managing a career in the arts have tips that any working parent might profit from.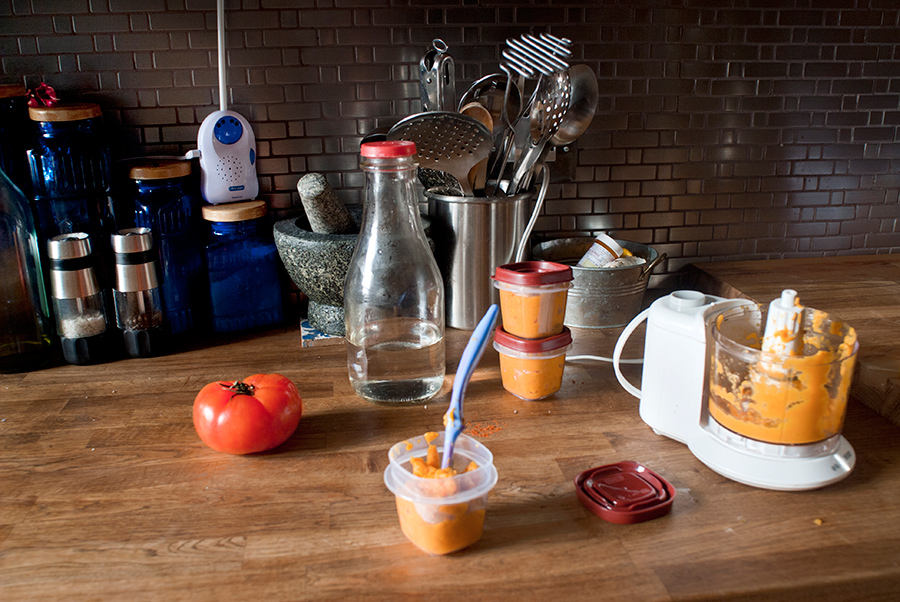 Efficiency Is Key
Children are a delight. They also require a tremendous investment of time and energy. So making full use of every available minute for your work is crucial. For multimedia artist Delano Dunn (MFA 2016 Fine Arts), planning ahead has been key to managing the competing demands of parenthood and career.
Dunn, who is married to photographer Anna Ogier-Bloomer, an SVA Career Development assistant director (see below), quit a full-time job at the Whitney Museum of American Art and enrolled in graduate school shortly after his daughter, Violet, was born three years ago. He also relocated his studio from the couple's Brooklyn home to a space in Newark, New Jersey, to avoid exposing Violet to the chemicals he uses in his work.
Yet despite his childcare responsibilities and the demands of his part-time job as an installer for an interior designer, Dunn says that being a parent caused his productivity to jump to "the highest [level] it's been in my career." To do so, he has become ruthlessly efficient.
With only five hours of studio time a day, Dunn plans every minute of it, from the moment he walks into the studio to the moment he leaves to pick Violet up from daycare. "There's no slack," he says. Any downtime—whether it's during commutes or while Violet is happily occupied—is devoted to running through work-related issues in his head, and plotting out compositions in advance. "It's almost like playing chess," he says. "I think through all the possibilities before I start to sketch. If I don't, I'm more inclined to waste time in the studio, working things out on the canvas."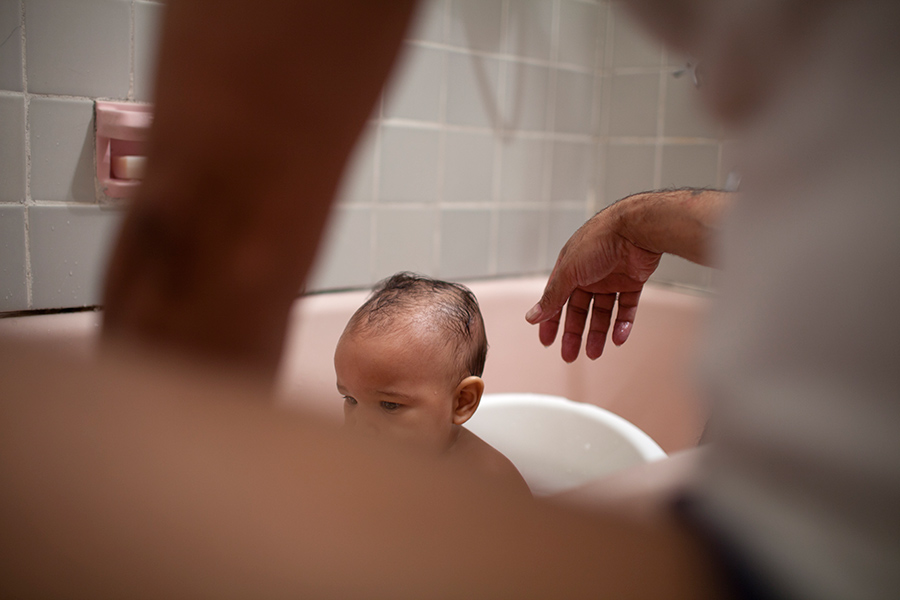 Be Flexible
While leaving the nine-to-five world may have been the right decision for Dunn, for filmmaker Anelisa Garfunkel (MFA 2016 Visual Narrative) the best solution for her and her family was to make the opposite move.
Before she became a mother, Garfunkel was based in Boston and split her time between teaching in Maine and Massachusetts, and writing and directing short films and advocacy pieces. But after giving birth to her daughter, Lyra, four years ago, Garfunkel and her husband—a freelance television producer who is on the road two to three weeks each month—moved to New York City. Shortly after that, Garfunkel discovered that constant travel and extended shooting days did not mesh well with her role as primary caregiver. So when SVA offered her a position as director of operations in the MPS Directing Program, she took it—with reservations.
"I really didn't want a desk job, but I didn't really see a choice," she says.
In the end, however, taking a full-time job freed Garfunkel from the pressure and stress of having to secure enough freelance work to make a living while simultaneously raising her daughter. And while her new situation came with new challenges—finding and paying for extended daycare is not easy, nor is spending the entire working day away from her child—the benefits outweighed the disadvantages, even after she decided to enroll in the MFA Visual Narrative Program and extend her time away from home each day by two hours or more.
Now that she is done with graduate school, Garfunkel can devote her time away from the office to Lyra and the writing and directing projects she still takes—but which she can now pick and choose as she likes. As a result, she says, "I feel like I'm doing much more creative and personal work."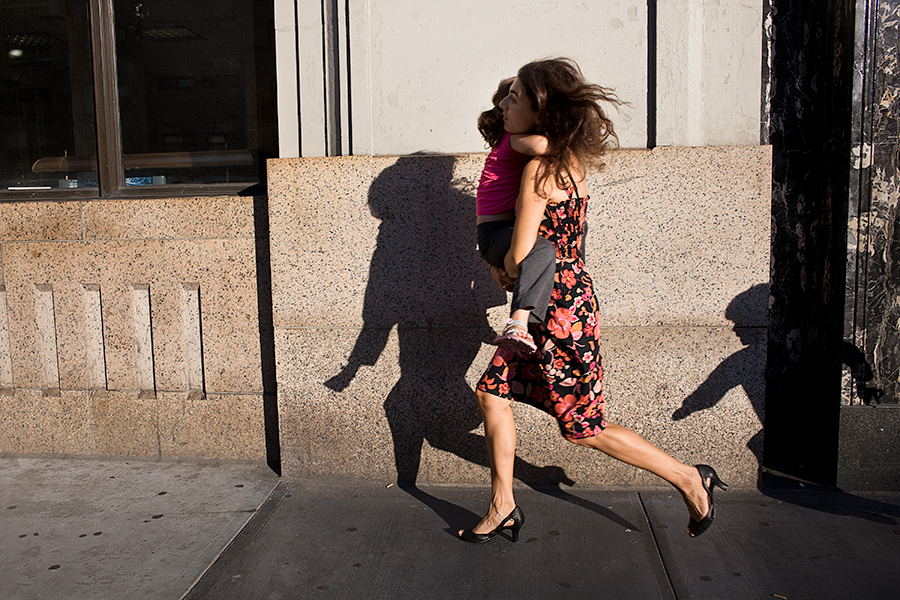 Expect Turbulence
When Israeli-born photographer Elinor Carucci, who teaches in SVA's MFA Photography, Video and Related Media Department, decided to start a family, she also decided to document the experience, photographing herself and her children, twins Eden and Emmanuelle. A decade's worth of photographs resulted in a deeply personal monograph, Mother (Prestel, 2013), which includes images of Carlucci and her family at mundane yet intimate moments—breastfeeding and bath time, haircuts and tears. Although many of the images evoke the tender side of motherhood, the period it chronicled—from pregnancy to late childhood—was also highly turbulent.
Just the experience of giving birth to twins, Carucci says, was borderline traumatic. After they were born, she was reluctant to pay for childcare or accept help from family, including her own husband. In retrospect, she says, "I was crazy. . . . One side of me wanted someone to take over responsibility, but the other side wanted to do it all." At the same time, having already achieved a measure of professional success (Mother was her third monograph), she was determined not to neglect her work, taking part in no fewer than seven group and solo shows in her first year of motherhood.
Carucci now wonders whether she might have been less stressed, and therefore more patient, with her children if she hadn't shouldered so much alone. But she also realizes that, had she done things differently, she would probably regret the missed opportunities and memories.
"You can never be perfect or even close to perfect," she says. "[But] you'll find the right balance to be the kind of parents you want to be."
Alexander Gelfand has contributed to The Economist, The New York Times and Wired, among other publications.
A version of this article appears in the spring 2017 issue of the Visual Arts.
Additional Resources for Artist-Parents
The challenges of raising a family while pursuing a career in the arts are infinitely variable. On Thursday, April 6, SVA Career Development and the College's MPS Digital Photography Department are hosting a panel discussion on the topic, moderated by Career Development's Anna Ogier-Bloomer and featuring Qiana Mestrich and other artist-parents. However, there are a number of available resources that may be of help, including Ogier-Bloomer's following recommendations.
Books
How We Do Both: Art and Motherhood (Secretary Press, 2012), Eds. Michi Jigarjian and Qiana Mestrich
Mother Reader: Essential Writings on Motherhood (Seven Stories Press, 2001), by Moyra Davey
Websites and Online Communities
Cultural Reproducers (culturalreproducers.org)
Center for Parenting Artists (centerforparentingartists.wordpress.com)
Mater Mea (matermea.com)
Artist Parent Index (artistparentindex.com)
Funding Opportunities
Women's Studio Workshop Parent Residency Grant (wsworkshop.org)
The Millay Colony for the Arts Virtual Residency (millaycolony.org)