Updates on Reopening SVA
Click below for info on our plans for 2021-2022, including the vaccine requirement for all students, faculty and staff.
Walk down SVA's Memory Lane
From C&I School's Humble Origins to the Modern-Day SVA We Know and Love
SVA Founded as Cartoonists and Illustrators School
Silas H. Rhodes and illustrator Burne Hogarth (Tarzan) co-found the Cartoonists and Illustrators School, with New York City-based professionals working in the arts as faculty, a practice that continues to this day.
C&I Renamed School of Visual Arts
Reflecting a belief that there is more to art than technique, and that learning to become an artist is not the same as learning a trade, Silas H. Rhodes renames the institution the School of Visual Arts.
SVA Finds a Permanent Address
SVA moves to its current location at 209 East 23rd Street. Besides classrooms, the new building affords space for exhibitions, lectures, symposiums and panel discussions. Over the years a wide range of guests, from Muhammed Ali to Salvador Dali to Meryl Streep to David LaChapelle, have filled the halls.
SVA Opens New Photography Studios
A building at 214 East 21st Street, to be used primarily for photography, is acquired. Twenty-five years later, 15,000 square feet in the BFA Photography Department undergoes renovation to house the latest digital imaging technology, shooting studios and printing facilities.
Visual Arts Museum Opened
The Visual Arts Museum is established, furthering the College's active participation in the artistic life of New York City. In keeping with SVA's commitment to innovation, the museum hosts exhibitions that might not find expression elsewhere.
SVA Authorized to Confer BFA Degree
New York State Board of Regents authorizes SVA to confer the degree of Bachelor of Fine Arts in Film, Fine Arts, Media Arts and Photography, making it the first proprietary school in the state to be recognized. Silas H. Rhodes becomes the College's first president.
SVA Introduces Academic Advisement
A new system of academic advisors is created to expand and improve all facets of counseling for students and to support the services offered by academic offices. This groundbreaking system flourishes over the decades and continues today.
David Rhodes Named President
In August, David Rhodes is installed as the second president of the School of Visual Arts, just months after the College receives accreditation by the Commission on Higher Education of the Middle States Association of Colleges and Schools.
BFA Illustration and Cartooning Department Portfolio Inaugurated
The inaugural issue of Portfolio, a book comprising postcards showcasing the wide range of talent from the BFA Illustration and Cartooning Department, is produced. For more than 30 years, it has successfully presented the work of seniors to creative professionals at advertising agencies, design firms and publishing houses.
International Studies Programs Established
In the Fall of 1980, SVA announces the opening of its first International Studies program to be established in Tangier, Morocco. Sixty students participate in the first summer six-week program.
SVA continues to offer Arts Abroad programs in China, France, Greece, Italy, Puerto Rico, Spain and Turkey.
SVA Offers First Master of Fine Arts Degree
SVA opens its first graduate program, a Master of Fine Arts in painting, drawing and sculpture. In 2013, SVA opened the MFA in Visual Narrative Department, bringing the total number of graduate programs to 20.
MFA Students Open Their Studios to The Public
The MFA Fine Arts department invites the New York art community to its first Open Studios. Today, students in both graduate and undergraduate programs open their studios to the public, showing their work in a festive atmosphere and often transforming the spaces themselves into works of art.
Visual Opinion Launched
Students begin publishing Visual Opinion, a magazine featuring student work and essays about current art issues. Students take responsibility for all aspects of editorial content, design and artwork, gaining valuable experience in both the artistic and business aspects of producing a magazine.
Yugo Next Exhibition Premieres
Yugo Next premieres at Grand Central Terminal in NYC. The exhibition features various transfigurations of the Yugo automobile into such objects as a toaster and a grand piano. Created by students and alumni of the College's 3D design program, the show becomes the first of an ongoing series of public art presentations.
Internship for Credit Program Established
The Office of Career Development initiates an Internship for Credit program that offers qualifying students opportunities to work in their field of study, gaining hands-on experience outside of the classroom for studio elective credit.
SVA Turns 50
SVA celebrates its 50th anniversary by holding major events, ranging from a citywide "Arts Awareness Week" to an Artist's Masked Ball at the 69th Regiment Armory, famous as the venue for the 1913 art show that introduced a shocked America to Modernism.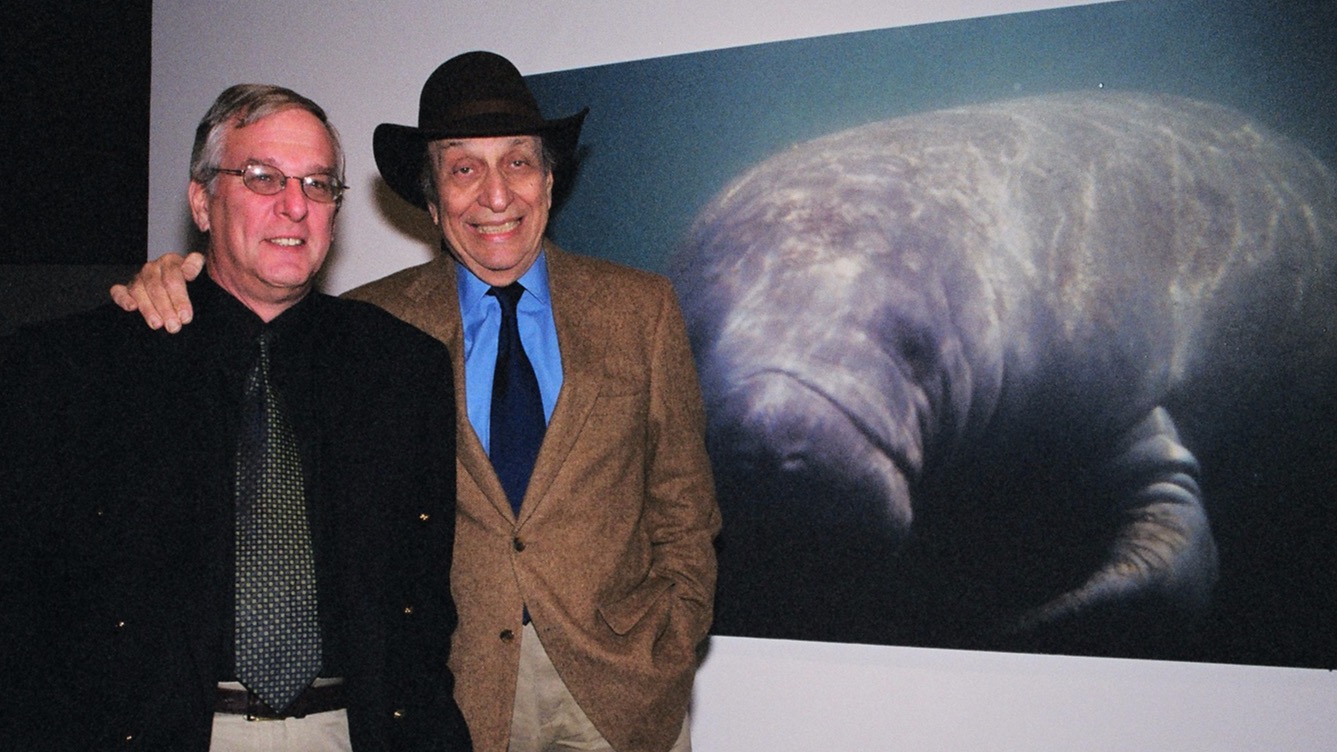 David Rhodes' 25th Anniversary as President
SVA honors David Rhodes on his 25th anniversary as president of the College.
SVA Initiates Annual Art Fair Appearances
The Visual Arts Gallery expands its reach to the international art community by exhibiting the work of recent graduates at leading art fairs, helping launch the careers of emerging artists from around the world. All proceeds from sales are turned over to the participating artists, who gain experience in curation, installation and promotion.
Visual Arts Gallery Relocates to Chelsea
The College affirms its commitment to presenting the work of students in proximity to the nation's leading artists by moving the Visual Arts Gallery from SoHo to Chelsea. The gallery opens with Beginning Here: 101 Ways, an exhibition of works by 101 artists whose career began at SVA.
Ludlow Residence Opened
To keep up with the demand for on-campus living, SVA opens a residence hall in the bustling Lower East Side. The ludlow Residence is the college's fifth residence hall.
SVA Theatre Unveiled
With striking designs by Milton Glaser, the SVA Theatre is a significant addition to the College. It is both a state-of-the-art multimedia facility and an open platform where art, culture, education and industry intersect. The venue offers original programming to the New York creative community.
Nature and Technology Laboratory Unveiled
BFA Fine Arts opens a state-of-the-art wet lab—one of only a handful of such facilities offered in art schools around the world—where students can experiment in the creation of BioArt. Here, students can visualize scientific knowledge whether drawing from skeletal remains, using imagery derived through microscopes or incorporating living materials into their work.
SVA Named Military Friendly School
SVA is named one of the top colleges and universities for veterans in the U.S. by G.I. Jobs, which surveyed more than 8,000 schools across the nation to determine which institutions are most welcoming and offer the best value. The list reflects institutional support in the form of veterans' counselors and advisors, clubs and networking opportunities, schedule flexibility, and scholarships and tuition discounts.
SVA Offers First Master of Arts Degree
SVA offers its first Master of Arts degree in Critical Theory and the Arts. The program brings together leading minds in philosophy, sociology and art criticism to examine critical theory in relation to contemporary culture and the arts.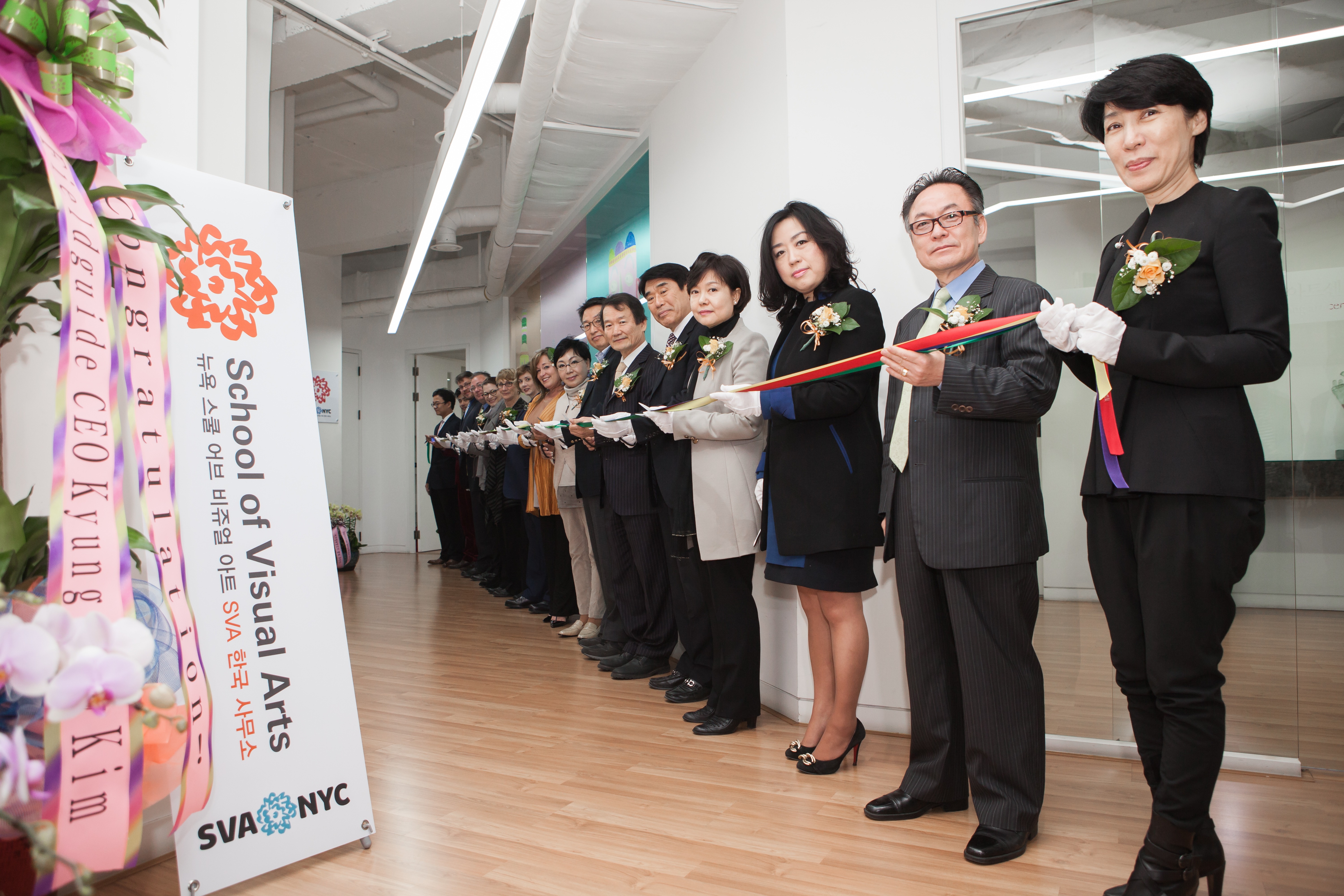 SVA Opens Offices in Seoul and Shanghai
To support the growing ranks of students and alumni from South Korea and China, the College opens offices in Seoul and Shanghai, where members of the SVA community can meet to network, celebrate each other's work and attend lectures and workshops.
College Begins Work on 24th Street Residence
In the spring of 2015, SVA officials gather with federal, state and local government representatives to break ground on a new residence hall, at 407 First Avenue at 24th Street, in the fall of 2016. The 150,000-square-foot, 14-story building features accommodations for more than 500 students, as well as a landscaped roof garden, indoor and outdoor exhibition spaces and conference facilities, among other amenities.
SVA Opens Welcome Center
A purpose-built, two-story space opens at 342 East 24th Street immediately next door to the 24th Street Residence, SVA's newest and largest residence hall. Housing the Admissions, Financial Aid and Student Accounts offices, this facility integrates with Student Affairs and the International Student Office, which moved to the 24th Street Residence in 2016, effectively making the location the student enrollment center for the College
Diversity, Equity and Inclusion (DEI) Task Force Created
When SVA released its five-year strategic plan, issues of diversity, equity and inclusion emerged as the prevailing challenges and opportunities facing the College. The plan immediately led to the establishment of the DEI Task Force—a group of faculty, staff and administrators charged with developing initiatives and efforts to better engage SVA's Black, Indigenous and people of color members—as well as the opening of a new role in the administration for a director of diversity, equity and inclusion.
COVID-19: Responding With Creativity and Resilience
In response to the unfathomable challenges resulting from the coronavirus pandemic, SVA quickly pivoted to online instruction midway through its spring 2020 semester, and produced a series of virtual events including Accepted Students Day, numerous thesis events and Commencement. To help document this period in time, students, alumni and faculty created and submitted digital images of their art to the SVA COVID Collection, established and maintained by the SVA Archives. In September, the College began its first full academic year to be taught online. (image by Edgar Barrios, BFA 2021 Design, from the SVA COVID Collection)