Updates on the Fall 2020 Semester
News and information about SVA's plans for online instruction and more.
10 Awesome Exhibitions to See During Winter Break
December 17, 2019
Credit: Photo by Heidi Bohnenkamp
Winter break is the perfect time to duck out of the studio and get creatively inspired—and what better way to do so than by taking in some world-class art around the city? To get you started, we've rounded up 10 exhibitions currently on view around town, covering a wide range of artistic mediums and cultural influences. Even better, admission to some of them is free with your SVA ID! So without further ado, here are our top 10 picks sure to pump you up this winter break. Enjoy!
Who We Are: Visualizing NYC by the Numbers
Museum of the City of New York, 1220 Fifth Avenue
Through September 20
In a densely populated city like New York, it can be difficult to wrap your head around the unique existence of each of its 8.5 million people. This exhibition creates art out of data to illuminate and humanize the statistics of a vast population. Featuring work by contemporary artists and designers as well as data analysts and demographers, this exhibition tells the stories of millions and connects them to New York's historical continuum.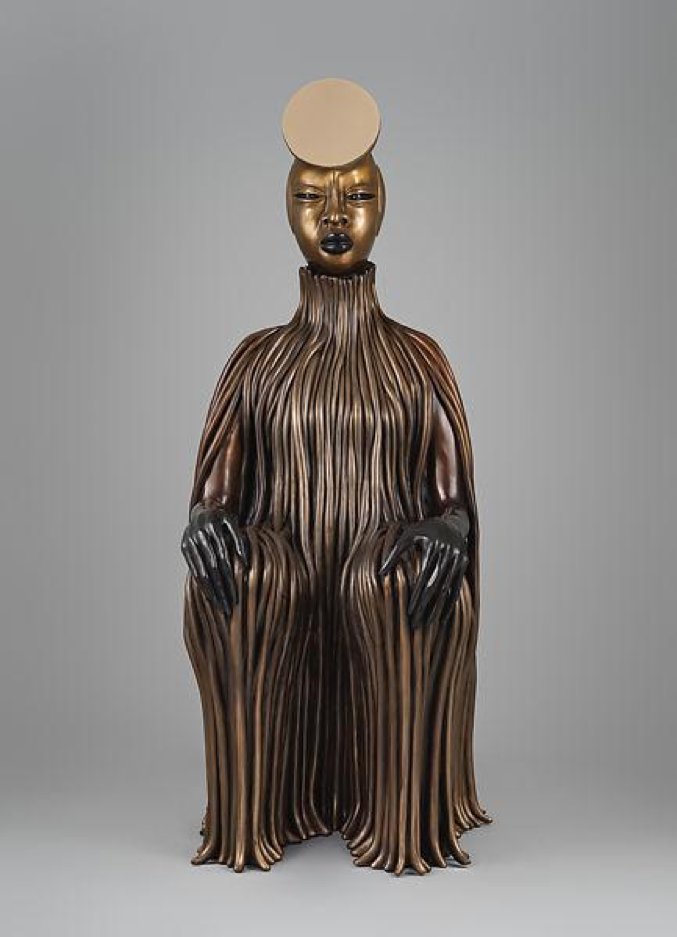 The Facade Commission: Wangechi Mutu The NewOnes will free Us
The Metropolitan Museum of Art, 1000 Fifth Avenue
Through June 8
Considered to be one of Kenyon American artist Wangechi Mutu's most essential and notable bodies of work, this installation features four bronze sculptures that reflect her experimentation and research into the relationship between power and culture. The statues occupy the formerly empty niches in the Met's exterior, and are the first works to appear in an annual series of commissions intended to animate the museum's public entrance.
John Singer Sargent: Portraits in Charcoal
The Morgan Library & Museum, 225 Madison Avenue
Through January 12
Regarded as one of the greatest portrait artists of his time, John Singer Sargent turned to charcoal drawings in 1907 after working in paint for many years of his life. This exhibition explores his works in the new medium as well as the relationships he made that affected his career.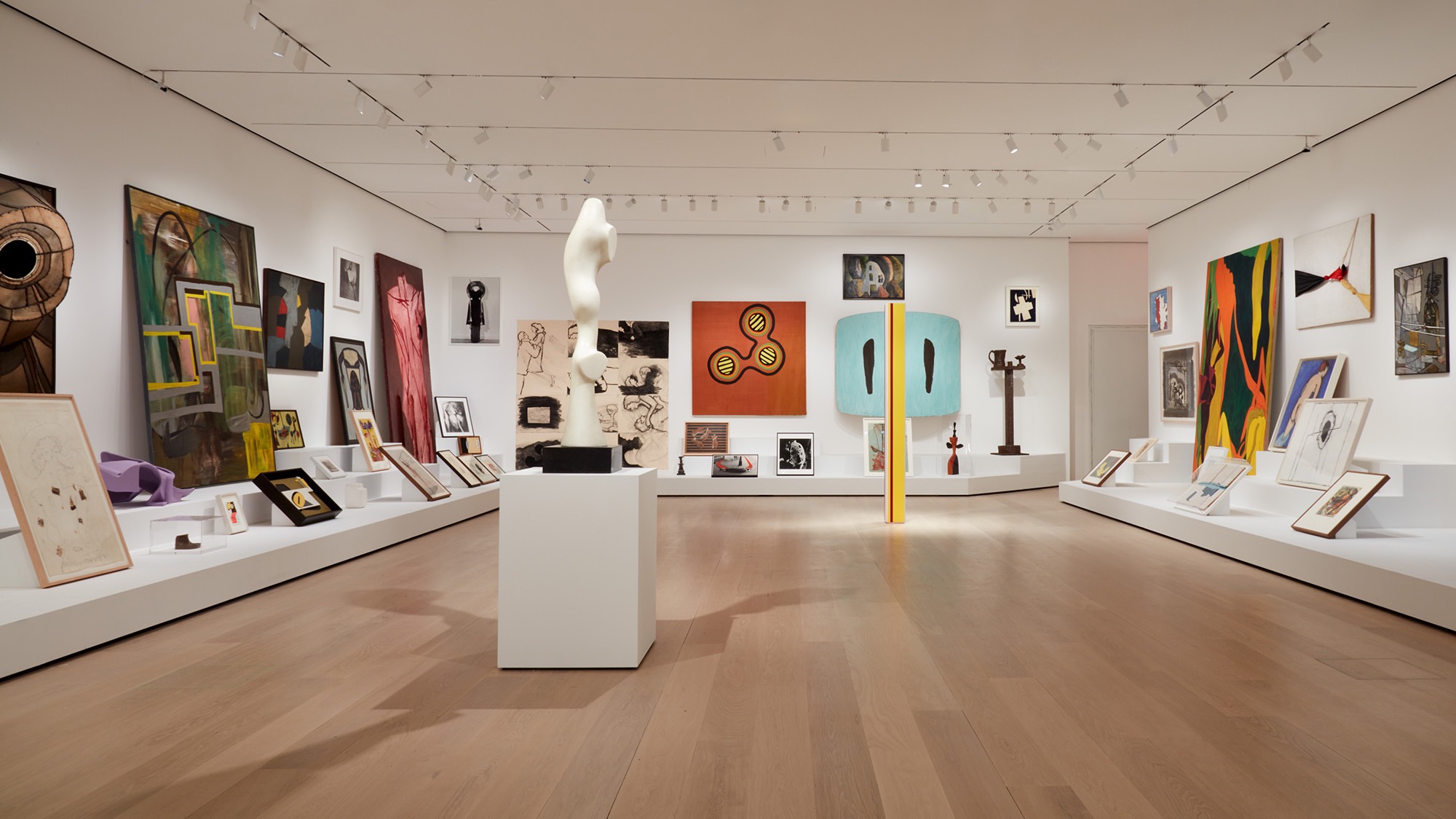 Credit: Photograph by Heidi Bohnenkamp.
Artist's Choice: Amy Sillman—The Shape of Shape
Museum of Modern Art, 11 West 53rd Street
Through April 12
"Artist's Choice: Amy Sillman—The Shape of Shape" features 75 works from the museum's permanent collection—many of them rarely seen—selected by SVA alumnus Amy Sillman (BFA 1979 Fine Arts). The exhibition's tiered shelving design provides a unique staging for a wide range of pieces such as prints, zines, animations and architecture that together express the expansive ways in which art can be created.
Henry Chalfant: Art vs. Transit, 1977-1987
The Bronx Museum of the Arts, 1040 Grand Concourse
Through March 8
American photographer Henry Chalfant is recognized as one of the most significant documentarians of street art, particularly of the wild-style graffiti art of the 1970s and '80s. This exhibition features the work of many famous names of that time, including Dondi, Futura, Lady Pink, Lee Quiñones, Zephyr, as well as Bronx legends Blade, Crash, DAZE, Dez, Kel, Mare, SEEN, Skeme, and T-Kid, together with other images and ephemera capturing the birth of hip hop in the borough.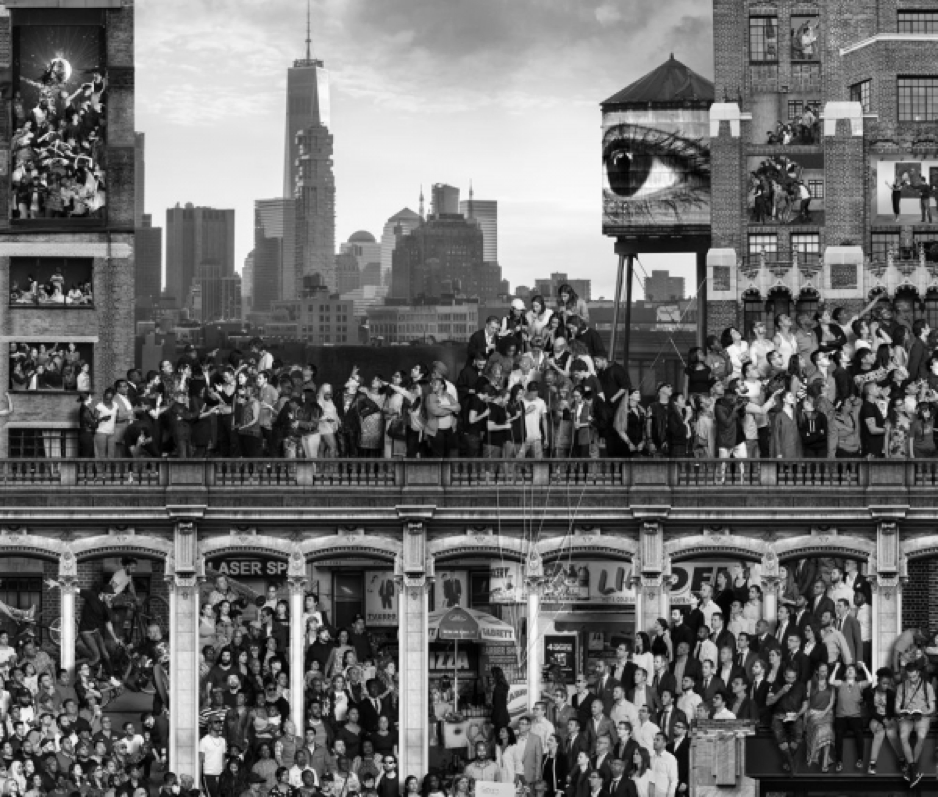 Brooklyn Museum, 200 Eastern Parkway, Brooklyn
Through May 3
"JR: Chronicles" is the first major exhibition in North America of works by JR, a French-born artist known for his collaborations with the late filmmaker auteur Agnès Varda. This multimedia photography and street art show showcases JR's collaboration with the communities he visits and his determination to honor the voices of the everyday people he encountered.
Sur moderno: Journeys of Abstraction—The Patricia Phelps de Cisneros Gift
Museum of Modern Art, 11 West 53rd Street
Through March 14
Featuring different mediums of works, such as paintings and sculptures, this exhibition delves into the history of abstract and concrete art forms from South American countries such as Brazil, Venezuela, Argentina and Uruguay in the mid-20th Century.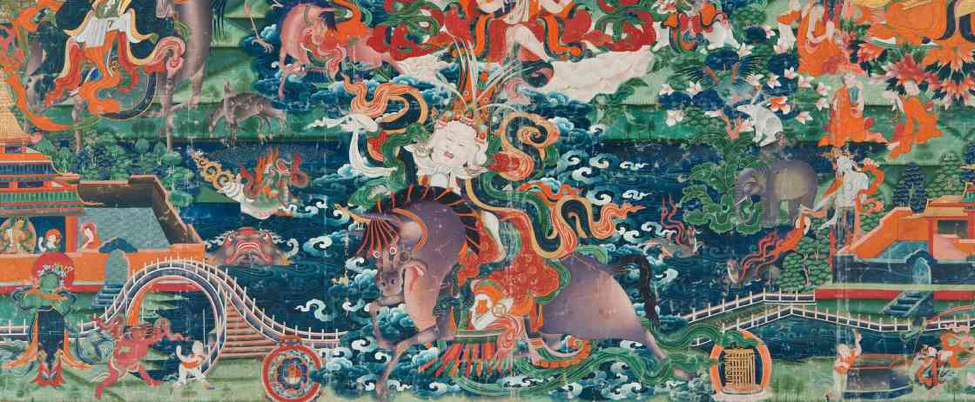 Rubin Museum of Art, 150 West 17th Street
Through March 23
This regularly changing exhibition at the Rubin Museum explores the various developments made in Himalayan art. Covering over 1,000 years, this exhibition is organized geographically to showcase the diverse regional traditions of Tibet and Bhutan in relation to their neighboring areas.
Zilia Sánchez: Soy Isla (I Am an Island)
El Museo, 1230 Fifth Avenue
Through March 22
This first museum retrospective of Zilia Sánchez features over 40 works of various mediums such as paintings, sculpture and illustration, spanning from the early 1950s to the present. This show traces the artist's life and artistic journey from her days in Cuba to her travels in Europe and New York and finally, Puerto Rico where she currently resides.
The Noguchi Museum, 9-01 33rd Rd
Through May 3
This two-part exhibition is an installation of works selected to reflect Isamu Noguchi's interest in transforming sculpture into a societal practice. Through March 8, 2020, "Body-Space Devices" will be reconfigured as the site of "Brendan Fernandes: Contract and Release," a dance performance exploring the interplay between the body and objects.