Updates on Reopening SVA
Click below for info on our plans for 2021-2022, including the vaccine requirement for all students, faculty and staff.
2019 MFA Computer Arts Thesis Presentations
April 25, 2019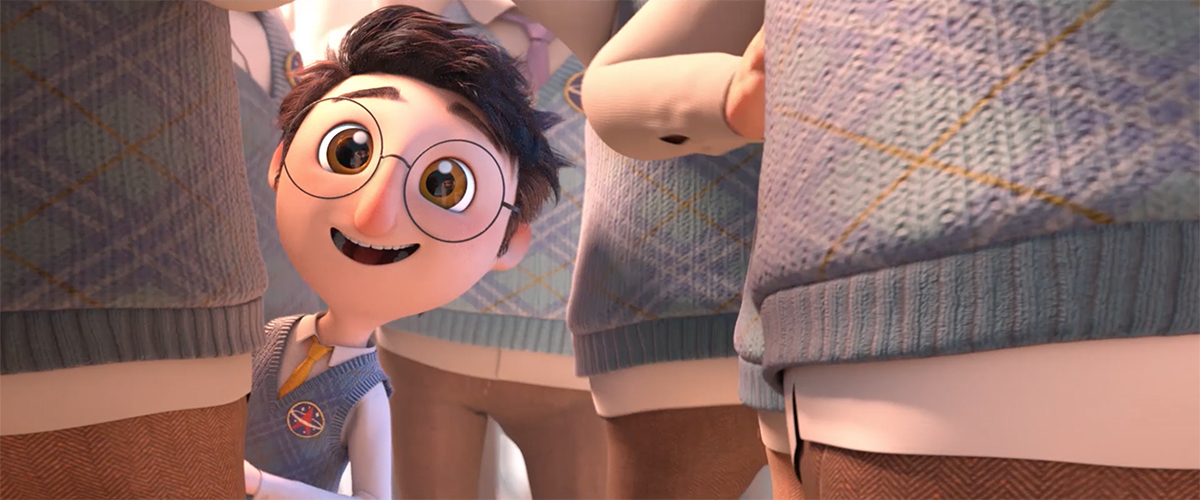 Tuesday, May 7, 7:00-9:00pm
Wednesday, May 8, 7:00-9:00pm
SVA Theatre
333 West 23rd Street New York, NY
212.592.2980
School of Visual Arts (SVA) MFA Computer Arts will host the 2019 Thesis Presentations. The event will be held over two days at the SVA Theatre and will include short talks and videos of graduating students' work. The Tuesday May 7th evening presentations will highlight fine art, 2D animation, and motion graphics thesis projects. Wednesday May 8th will feature 3D animation. Both events will be streaming live on mfaca.sva.edu/live.
The presentations showcase our graduates' unique approaches to the themes and modes of creative self-expression. Forty thesis projects incorporate a variety of media, materials and cutting-edge technologies that address a range of topics, including: Uranus Whispers, a 2D animated short about two self-absorbed extra-terrestrial buddies by Frank Gresham, Where Did all the Squirrels Go, an installation project that creates a continuous narrative throughout 2D illustration, 3D animation and physical installation by Xiaoyue Liu, and CRUNCH, a collaborative 3D animated sci-fi comedy, by LiuKaidi Peng, Chao Wang, Zhengyu Wang, Lin Zhang, and Lingda Zhou.
The presenting artists made use of programming languages, interactive installations, as well as traditional art production methods to realize their creations. Linear video works include single and multi-channel installations exploring both narrative and abstract expression through 3D animation, motion graphics, and traditional animation. Department chair Terrence Masson comments that, "We place a strong emphasis on personal exploration while also encouraging the students to push their own boundaries and embrace early experiments as a critical part of the iterative process."
The order of presentation is subject to change:
May 7
Fine Art
Shuai Xu
Santiago Messier
Motion Graphics/2D Animation
Doudou Liu
Hunny Dastur
Jiayi Li
Xiuqi Wang
Hengni Sylvia Li
Xuchen Aurora Wang
Han Sol Ryoo
Sakshi Jain
Alice Linghsiu Tsai
Jun Yang
Joohyun Lee
Yu Jian
Dominick Bedasse
Ziyan Wang
Catherine Lee
Yingzi Wu
Christina Hibner
Frank Gresham


May 8
3D Animation
Emmett Goodman
Xianwen Zhang
Hao Yen Chuang
Yulia Song
Qiuxiao Tu
Kaitlyn Fitzgerald
Mengfei Hu
Jennifer Hurler
Zion Chen
Chloe Lei Tu & Tina Yuan Ting Chao
Flora Hsing-Fang Tsai & Daishi Takishima
Xinrui Fu
Yu Ri Byun
Xuanchen Li
Xiaoyue Liu
Chun Yao Chang & Xufei Wu
LiuKaidi Peng, Chao Wang, Zhengyu Wang, Lin Zhang, & Lingda Zhou