Updates on the Fall 2020 Semester
News and information about SVA's plans for online instruction and more.
Alumni Scholarship Award Winner Ken Castaneda​​​ Examines Latinx American Identity​ Via Mexican Lucha Libre
"The sport is so performative and high action, and held secrets that ... I always tried to unlock."
April 24, 2018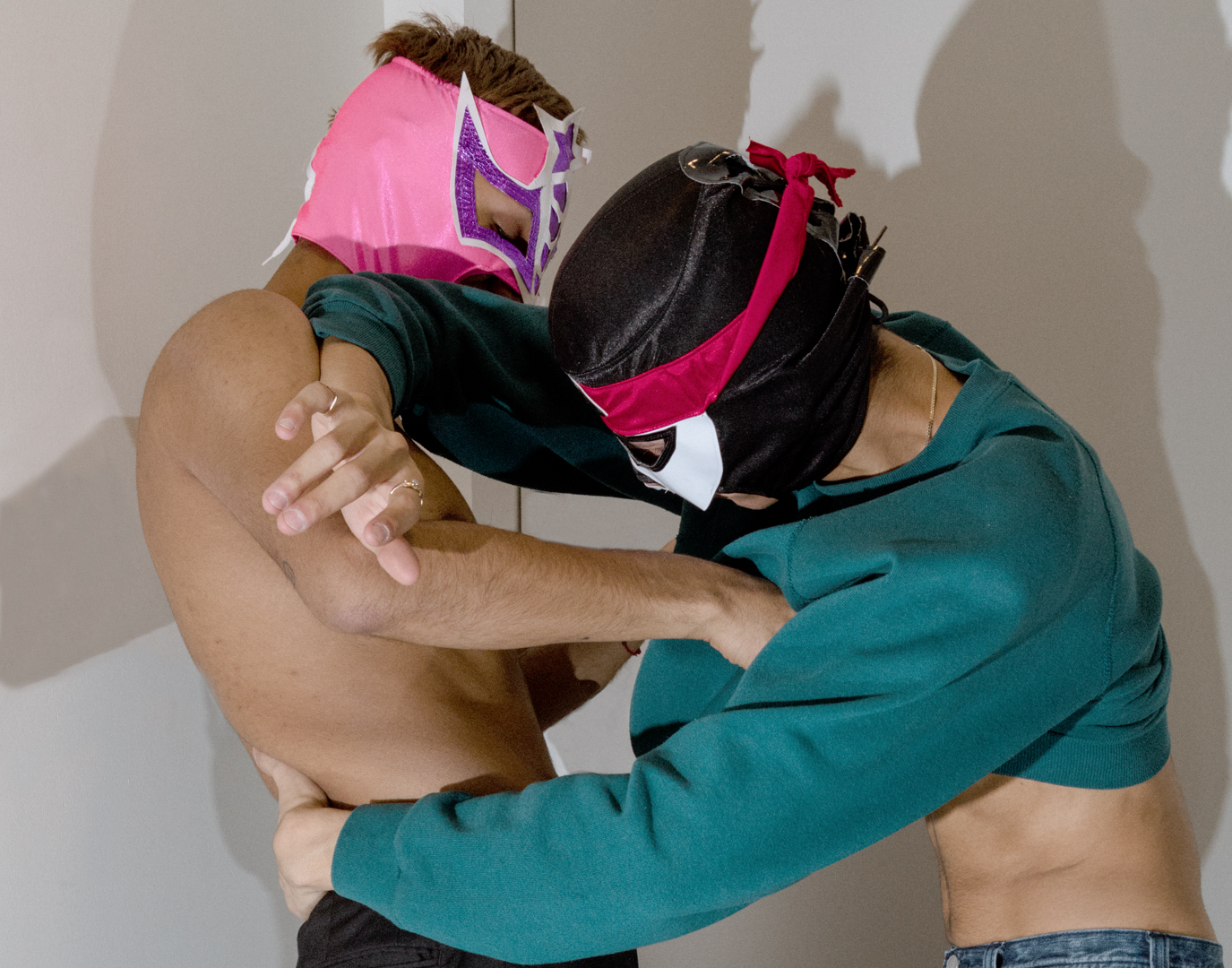 Over the next few weeks, SVA will be highlighting some of the many outstanding projects by its 2018 Alumni Scholarship Award winners. Today's featured works are by BFA Photography and Video student Ken Castaneda, whose photographs of Mexican lucha libre wrestlers speak to issues regarding Latinx American identity, the American family, public and private, and performed gender and masculinity.

Tell us about your project. What inspired the idea?
This year I have been tackling the idea of using lucha libre as a way to speak about different issues and politics revolving around race, gender, sexuality, machismo and Latinx American identity and what that looks like in 2018. I have vivid memories of watching lucha libre at home with my family in New Jersey. The sport is so performative and high action, and held secrets that my brother and I always tried to unlock and mimic (which I don't recommend without parental supervision). So for this body of work I have my own wrestling persona, as do my family members, and I have been photographing us in action, fighting and brawling, seeing what the outcome would be. Ultimately the work deals with the desires of fulfilling the role of a persona, juggling between public and private access and unleashing the inner desires of the self through the act of performing as a masked wrestler.
What most surprised you once you started working on the project?
At first, I was not sure how far my family would actually go with it, but once the masks arrived, my mom and dad went into full action mode. The first shoot with them fighting was so magical because suddenly they weren't my parents standing before me; they transformed, and I made some striking images that helped me form some of my thesis around the work. Also I was surprised to find out how comfortable I was with my own self as a performer and the limits I would go to make a photo. I'm still challenging myself as the work is being made, but I think I am off to a rewarding start thanks to the support around me.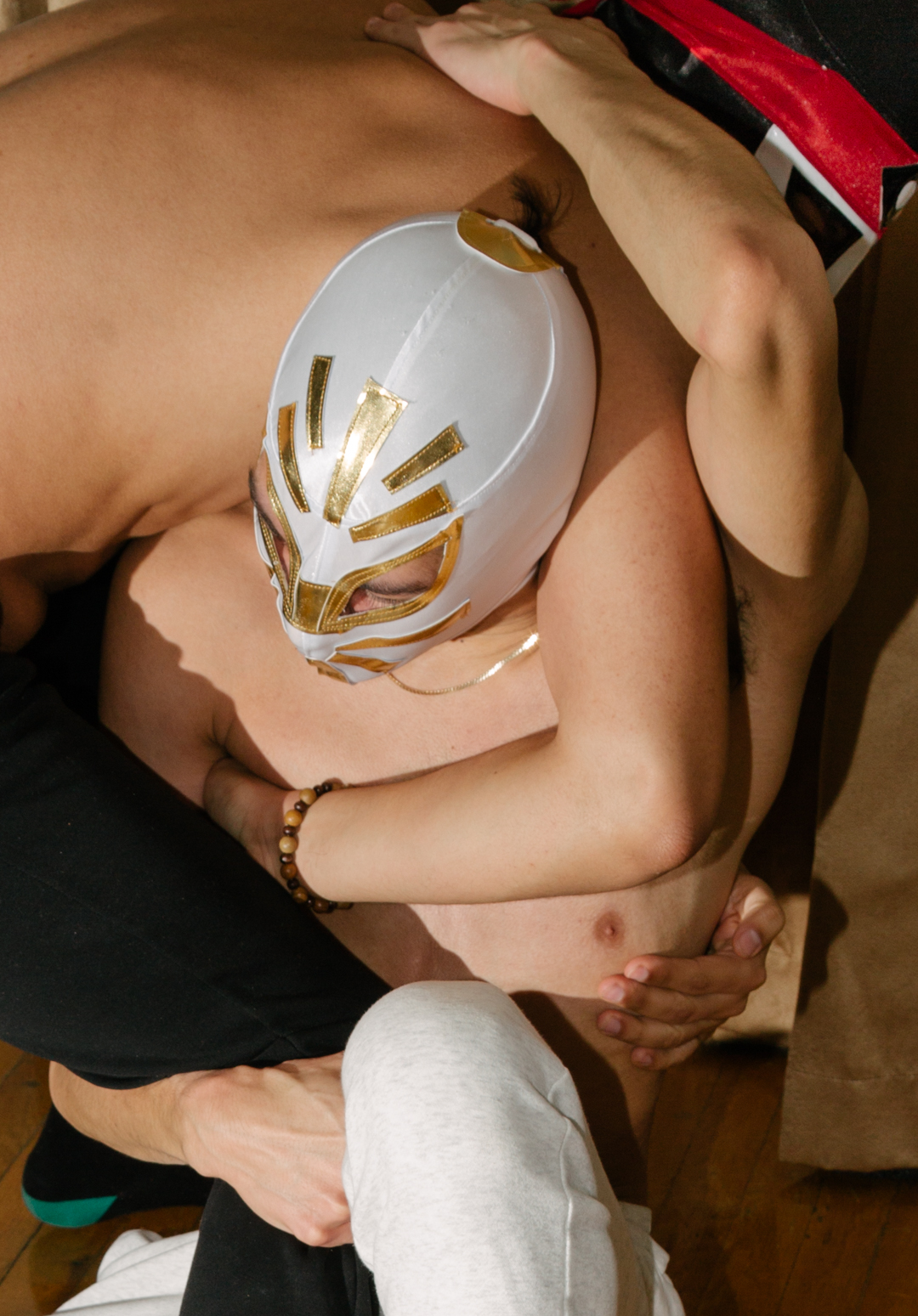 What was a highlight of living and studying in New York City?
I used to commute from New Jersey in my first semester, and I felt like all the surprises happened when you were living here and that I was missing that, and that I wasn't giving myself the chance to truly express who I wanted to be, either. I was getting a spoonful and I wanted the whole meal. So when I got the chance to finally live in New York thanks to my position as an RA on campus, I felt like I was able to, firstly, accept who I was as a person. I learned about my sexuality through my work, through meeting other queer artists and mentors, coming out to my family, attending gallery openings, private dinner parties, interning, staying up late in the labs. There is a beauty in the everyday and I have been privileged enough to experience the fast-paced city.
What is something you learned at SVA that you'll always take with you?
I learned that if you are 100% transparent with what you want to do and who you want to be, your experience in school will be more elevated. Don't simply think about yourself as just a student, because you are much more than that. You are an artist, an activist, and you can do it all as long as you set goals for yourself and work towards them. No one is going to take you seriously if you don't take yourself seriously.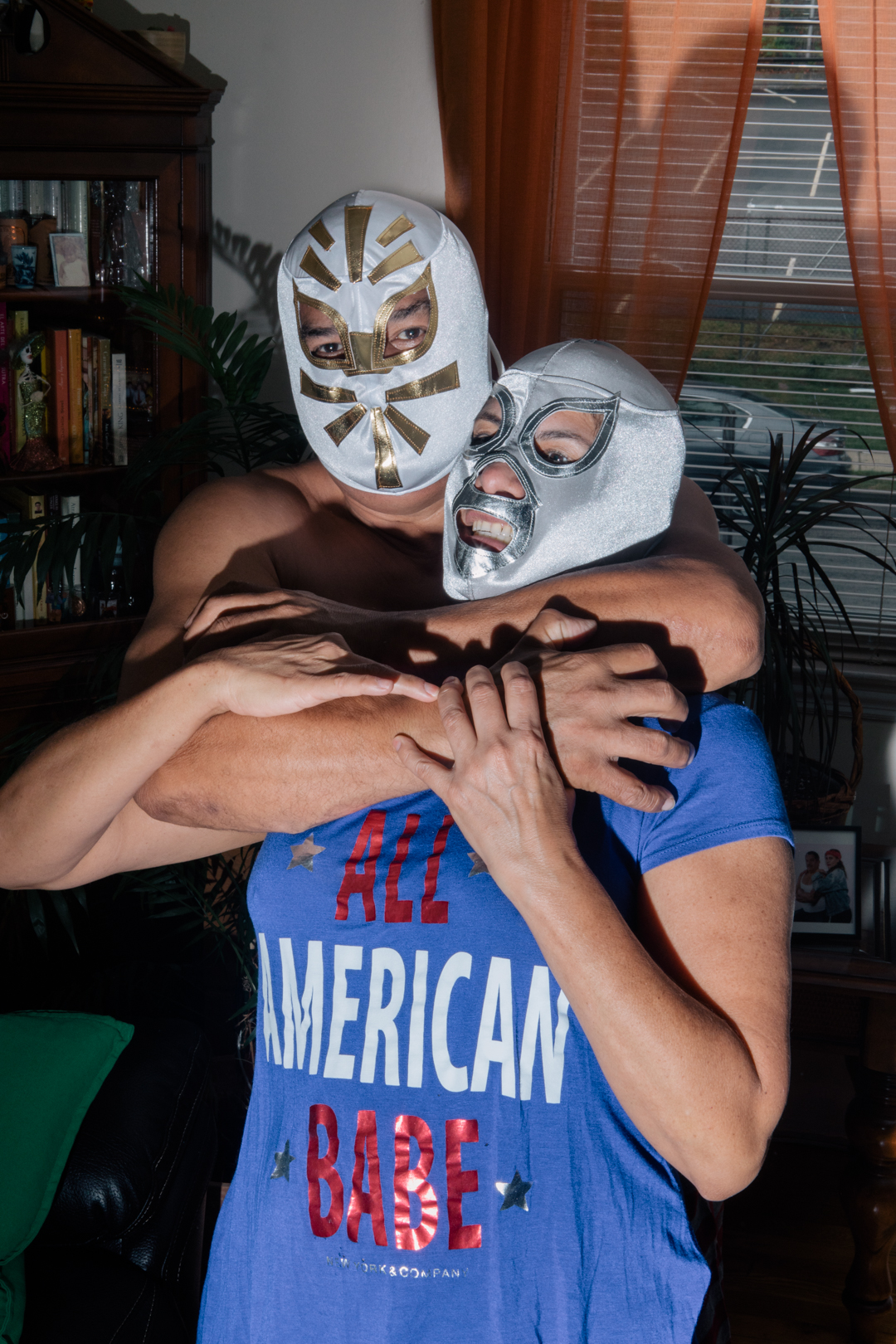 Was there a teacher or class that was essential for you?
My first-ever photography workshop class with Ellen Wallenstein was definitely one of my fondest classes and memories. Ellen was my first introduction into traditional photography and it was also in this class where I met some of my closest friends, colleagues and future collaborators. She was a tough critic, but she definitely wanted to see you succeed, which is why she pushed you to do better, go back into the darkroom, use a filter, burn this or dodge that, make the print over again and move on. She also curated my first-ever show at SVA, which means a lot to me. Ellen also allowed me to assist her as a teacher assistant for the Pre-College Program and I found that I love teaching and would definitely take it up as a profession somewhere down the road. We're still really great friends, too!
What was your favorite piece of advice a teacher or student shared with you?
Joseph Maida, who is also an incredible instructor, once said, "You're not in art school to be the best artist; you're in art school to learn how to become the best artist." I think this is so true. At times it can seem like art school is a competition of who is doing the most at the moment but it really is your first attempt at understanding the world through making art and where you stand as an artist. I believe he also said to befriend your colleagues now because they will for sure be in great positions out of school and that can make or break your professional career later on down the road.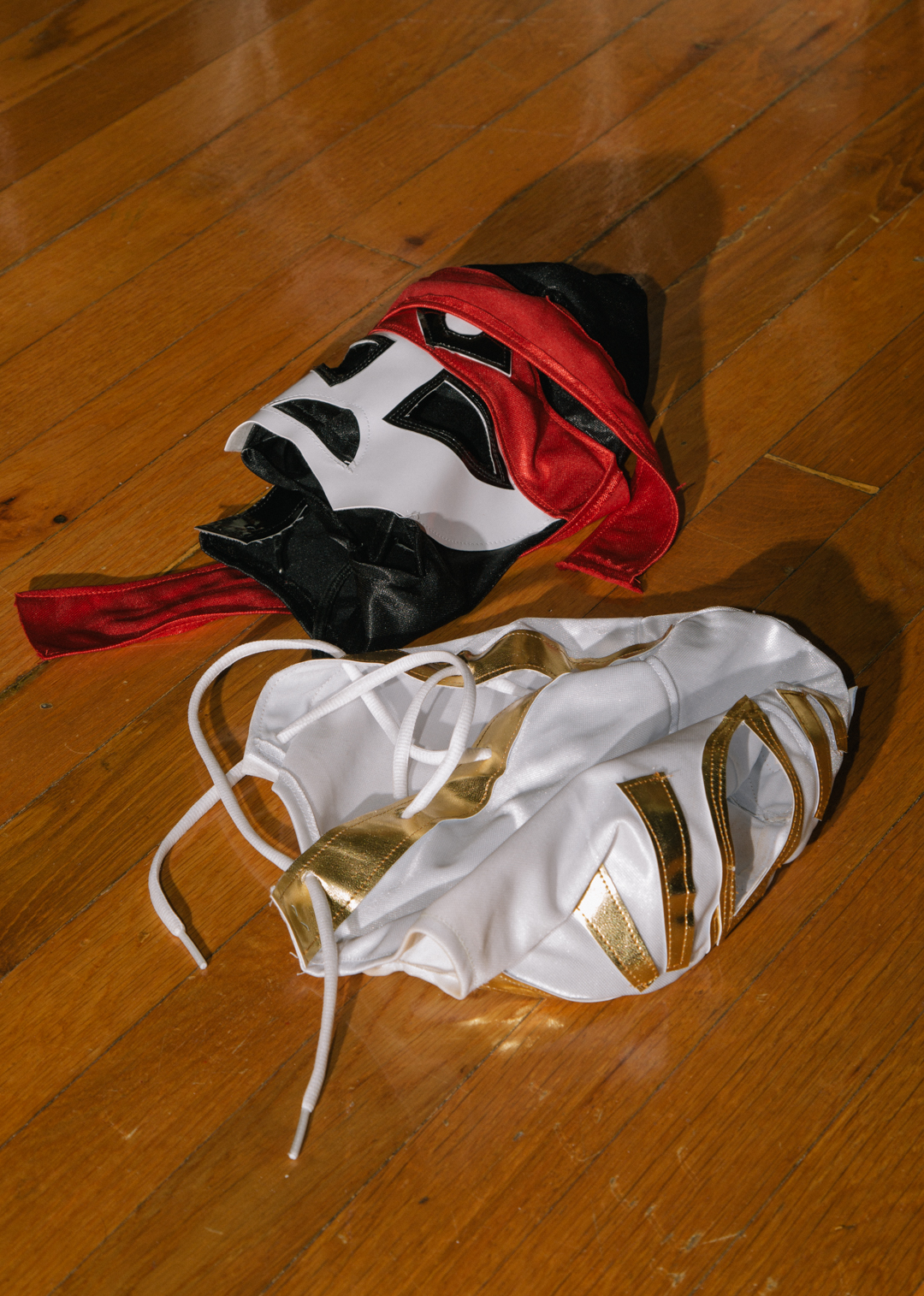 What advice do you have for next year's students going through your program?
Definitely time management, ha ha. Your final year at school is a constant juggling of deadlines, papers, presentations, portfolio reviews, thesis shows, etc. You should not only be working on yourself as an artist but working on yourself as a young professional. Also, listen. You may think you are 100% sure of the work you are making, but the feedback from your instructors and classmates is so valuable. This will be one of the last times you are in an environment like this, where you are sitting in critique for three hours with like-minded people. Also, use all the resources SVA has to offer because they are there for you! Never hesitate to ask for help and always pay it forward. And have fun!
This interview has been condensed and edited.

For this year's SVA Alumni Scholarship Awards, a record 66 students were chosen from a pool of over 250 applicants and granted scholarships worth more than $64,000 for projects as varied as design products, animation, painting and photography. For more information about the Alumni Scholarship Awards and to see a complete list of this year's recipients, click here.

For more information about SVA's BFA Photography and Video program, click here.