Updates on Reopening SVA
Click below for info on our plans for 2021-2022, including the vaccine requirement for all students, faculty and staff.
Celebrate Pride: 14 Awesome Events in NYC
May 30, 2019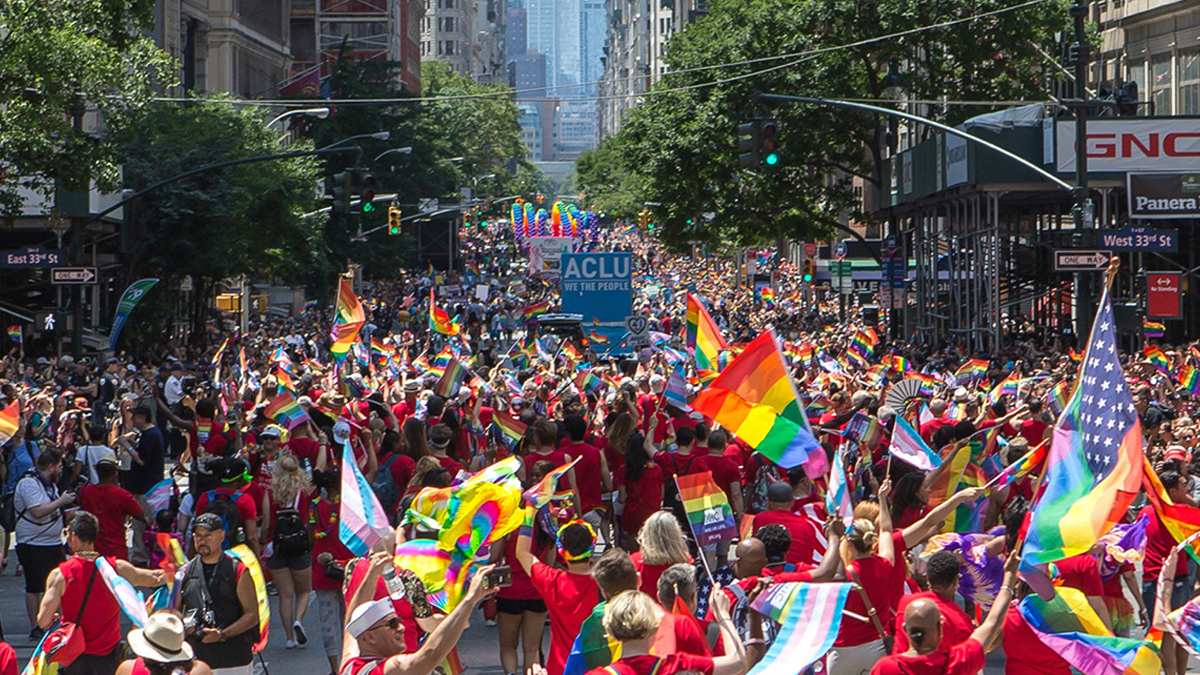 June is Pride Month, and this year's celebration promises to be great, as New York City plays host to WorldPride, the largest pride event in the world. June marks the 50th anniversary of the Stonewall Uprising, as well as five decades of LGBTQIA+ freedom, and a full roster of events and activities has been created to memorialize the conquering of past struggles and honor how far we've come. From the world-famous NYC Pride March that draws around 4.5 million people to numerous art exhibitions dedicated to the impact of Stonewall to the SVA community's very own Pride Train campaign of guerrilla ads all over NYC subway stations, there will be plenty to see and do this June. That said, here is a list of 14 awesome events that we believe shouldn't be missed.

NYC Pride March
5th Avenue and 26th Street, Manhattan
Sunday, June 30, 12pm
Celebrate Pride Month with the NYC Pride March. With over 550 marching groups ranging from activists, political candidates, and small businesses, this event brings everyone together to enjoy the colorful atmosphere all while commemorating those who have lost the fight to AIDS and other acts of violence and neglect. This year's march will have Grand Marshals such as POSE, a dance musical group; Phyll Opoku-Gyimah, the co-founder of UK Black Pride; and Gay Liberation Front, the first LGBTQ activist organization to form after the Stonewall Rebellion.

Nobody Promised You Tomorrow: Art 50 Years After Stonewall
Brooklyn Museum, 200 Eastern Parkway, Brooklyn
Through December 8
Commemorating the 50th anniversary of the 1969 Stonewall Uprising, this exhibition presents 28 LGBTQIA+ artists whose works cover the lives of LGBTQIA+ people today. Through the use of various mediums such as paintings, sculptures, video and installation performance, these artists reveal the struggle and pride of the community.
OutCinema 2019
SVA Theatre, 333 West 23rd Street
June 17 – June 19
As part of World Pride 2019, SVA Theatre, NewFest and NYC Pride present OutCinema 2019: three days of films that speak to the LGBTQIA+ experience, including the NYC premiere of the Sundance gem Adam and the documentaries Deep in Vogue and Wig. Each screening begins at 7:30pm and is followed by a Q&A and party (21+ only).
READ MORE: The SVA Community's Pride Train Subway Campaign: Love Trumps Hate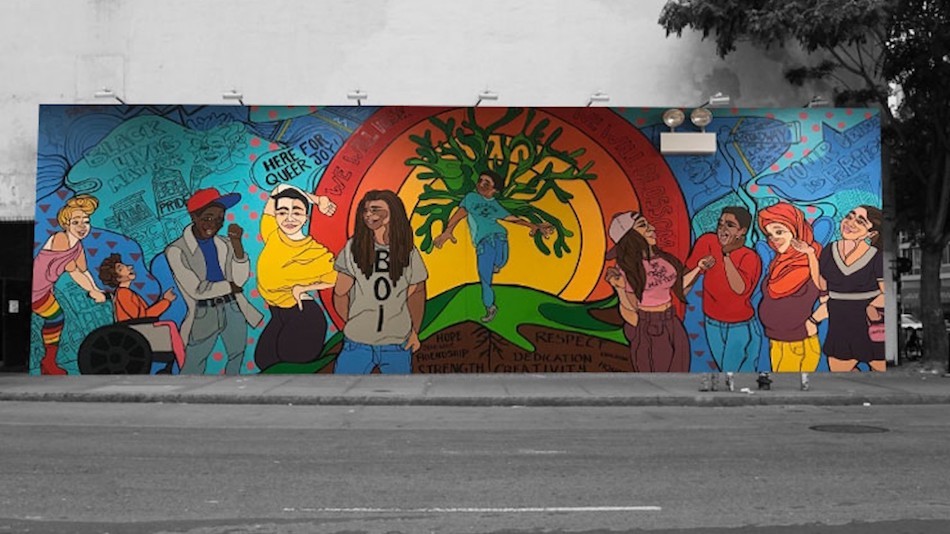 The World Mural Project
Various locations throughout New York City
June 1–June 30
The World Mural Project features 50 artists who were selected to create murals within the five boroughs of New York City. Each piece reflects moments of power, love and struggle in the LGBTQIA+ community. A list of confirmed locations can be found here.
Queer As I
Here Arts Center, 145 Sixth Avenue, Manhattan
Through June 30
This exhibition, curated by SVA alumnus Dan Halm (MFA 2001 Illustration as Visual Essay), comprises 50 self-portraits from different artists (many of them SVA alumni)—one portrait for each year since the Stonewall Uprising. It highlights the power and diversity of the LGBTQIA+ community and shines a light on their visibility.

Pride
Postmasters Gallery, 54 Franklin Street, Manhattan
June 6–July 20
Opening Thursday, June 6, 6-8pm
Featuring 30 artists from the LGBTQIA+ community, Pride is a large-scale exhibition that celebrates the 50th anniversary of the Stonewall Uprising. Examining the struggles faced by the community, this exhibition celebrates the overcoming of obstacles from the past and present. The work of Dan Halm and his Goodbar series is also featured.

Stonewall at 50
Alice Austen House, 2 Hylan Boulevard, Staten Island
Until September 30
Presented by the Alice Austen House, Stonewall at 50 is their first commission by artist and SVA alumnus Collier Schorr (BFA 1985 Communication Arts). Bringing light to the events of the Stonewall Riots of 1969, this exhibit delves into the untold stories of the early years of the LGBTQ rights movement.
Photography After Stonewall
Soho Photo Gallery, 15 White Street, Manhattan
Opening June 4, 6:00–8:00pm
June 5–June 29
Highlighting the works of 23 living artists, this exhibition examines the impact that the Stonewall Uprising had on creative photography. With themes ranging from Body/Gender/Sexuality, Gays in the Military, AIDS, and more, all participating artists have developed a unique way to express LGBTQIA+ experiences. Among the photographers are SVA alumni and faculty Joyce Culver, Rivka S. Katvan (BFA 1979 Photography), Patrick McNabb (MFA 2016 Photography, Video and Related Media), Lissa Rivera (MFA 2009 Photography, Video and Related Media) and Pacifico Silano (MFA 2012 Photography, Video and Related Media).

Criminal Queerness Festival
IRT Theater, 154 Christopher Street, #3B, Manhattan
June 13–July 6
LGBTQIA+ rights have come far in 50 years in the U.S., but in 72 countries, same-sex relationships are still criminalized. Challenging audiences to reflect upon civil rights in the United States as a means of helping LGBTQIA+ people abroad, the Criminal Queerness Festival showcases international LGBTQIA+ plays and explores global homophobia and resistance.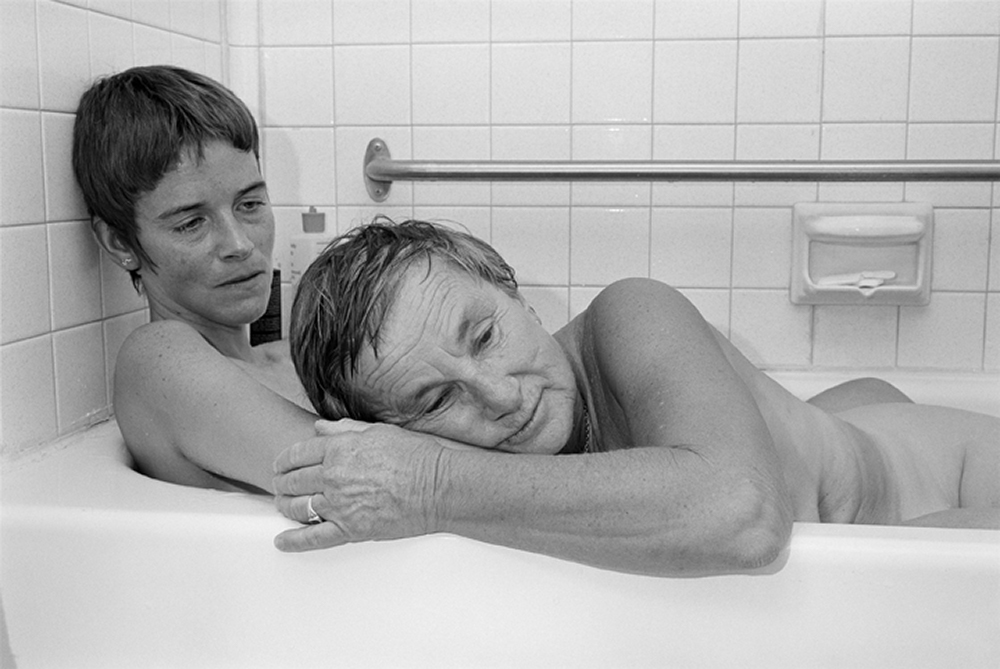 Tinker Tailor Webb
630 Flushing Avenue, 3rd Floor, Brooklyn
Viewing: Monday–Friday: 11:00am – 5:00pm and by appointment
June 1–June 30
In honor of the 50th anniversary of the Stonewall Uprising, Patrick Webb will install 62 canvasses of his famous Tinker Tailor paintings. With each five feet long and one to three feet wide, these paintings feature characters that are well known for their depictions of queerness, multiple identities and nonconforming genders.

NYBG: WorldPride Night
New York Botanical Garden, 2900 Southern Blvd, Bronx
Saturday, June 15
Inspired by its exhibition, The Living Art of Roberto Burle Marx, the New York Botanical Garden is taking part in June's Pride celebration by hosting an evening full of Brazilian art, culture and design.
Ascend With Pride
FDR Four Freedoms State Park, Roosevelt Island
Saturday, June 15
From June 14 to June 30, FDR Four Freedoms State Park will transform their monumental staircase into a giant LGBTQIA+ Pride flag to celebrate the human rights expressed in Roosevelt's Four Freedoms Speech about freedom of speech and expression, freedom of worship, freedom from want and freedom from fear.
NYC Pride's "GameChangers"
SVA Theatre, 333 West 23rd Street
Tuesday, June 25, 6:00 – 10:00pm
NYC Pride's GameChangers, in partnership with GLAAD and SVA Theatre, is an event that focuses on leaders of the LGBTQIA+ community and how they have ultimately changed the game in the entertainment industry. A networking reception will follow the panel and Q&A. This year's panelists include actors George Takei (Star Trek) and Trace Lysette (Transparent) and model Leyna Bloom.

WorldPride Closing Ceremony
Times Square, Manhattan
June 30, 7:00 pm–10:00 pm
NYC Pride closes with a final celebration of pride in Times Square. With many influential speakers and musical talents in attendance, this last hurrah sums up all of what LGBTQIA+ pride means. Some featured performers include Melissa Etheridge, Jake Shears, MNEK, THE PROM and Deborah Cox.