Updates on the Fall 2020 Semester
News and information about SVA's plans for online instruction, and more.
Find Your Voice: Environmental Artist Maya Lin Addresses the 2018 Graduates of SVA
May 8, 2018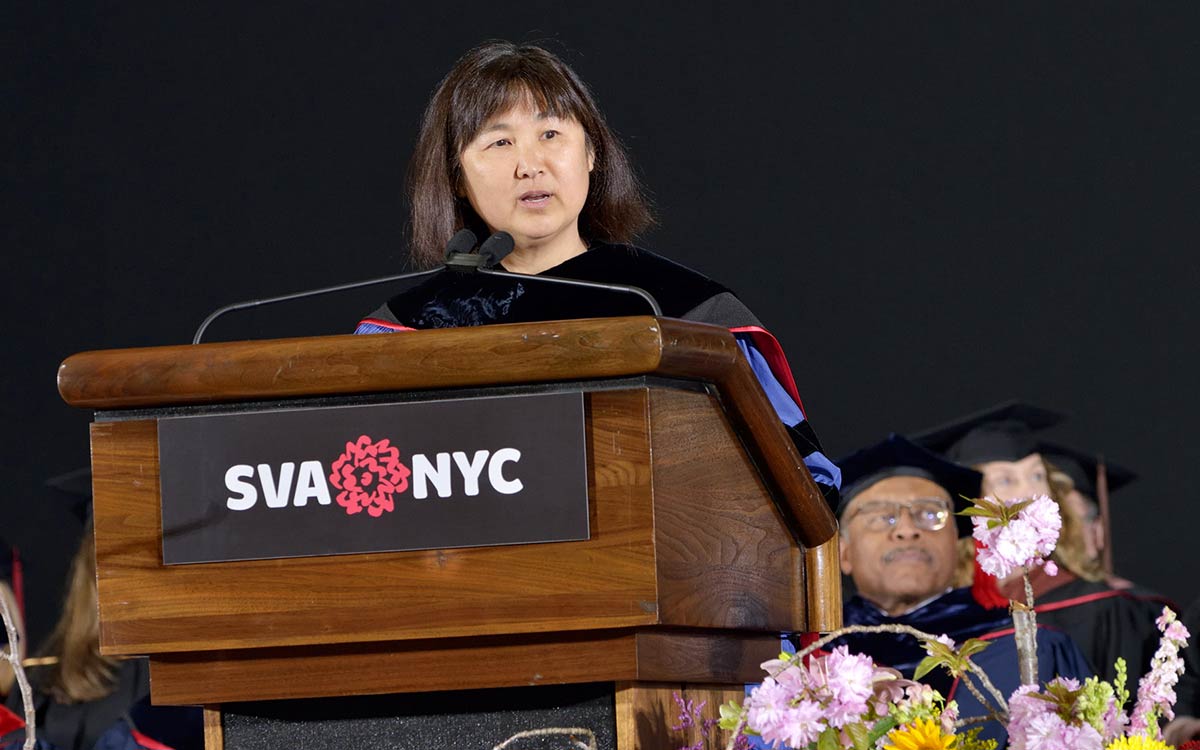 On Monday afternoon, a triumphant wave of red gowns was on display with just the right amount of pomp mixed with creative circumstance for the 2018 School of Visual Arts Commencement Exercises at the iconic Radio City Music Hall. With some 1,180 graduates receiving degrees, the spirit in the tiered Art Deco space was congratulatory and exuberant.
In the first of the day's addresses, after an introduction by Provost Jeffrey Nesin, Ariana Storm Ascher represented the bachelor's degree candidates. A Visual and Critical Studies major, Storm is working on a documentary project "focused on the complex relationship between gentrification and art."
Storm immediately challenged her fellow graduates to find their place in the world: "What is your cause, and what will your contributions to the art world mean in the context of the art world at large? Whatever path your creativity leads toward, make sure you are courageous enough to reach for the role of innovator, leader, head honcho."
She went on to acknowledge the many routes her peers might follow. "There are infinite ways of being creative. We are all in this together… Kierkegaard said, 'Anxiety is the dizziness of freedom.' Don't feel paralyzed by the many avenues you can take. We are lucky to have so much in front of us to solve. We notice things, so use your intuition to make an impact."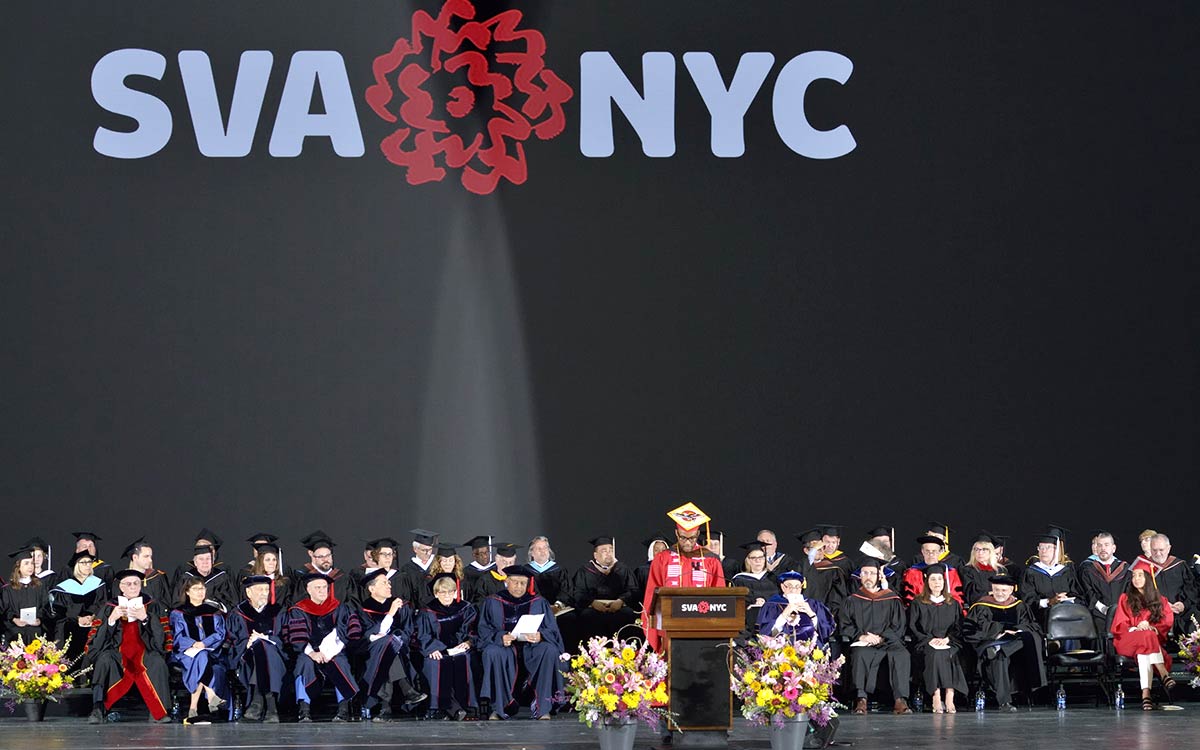 Next up, representing the master's degree candidates, was Michael L. Dubose, Jr., who received his MFA in Computer Arts. A "self-professed Disney kid," Michael discovered action animation as an undergrad, advancing into the world of 3-D animation while at SVA.
"As artists," Michael encouraged, "understanding the role you play is significant for making change. The racial and societal challenges we are currently facing in the US are an uphill battle… Never fold under the societal pressure, and always keep an open mind. Upon facing adversity and negativity, choose to react with positivity. When the world shows you chaos and hatred, channel your energy and fight it with love."
He concluded, "I challenge you to broaden your horizons, take action, lose control to gain control, and find your place in society."
In his remarks, SVA President David Rhodes acknowledged the recent loss of SVA alumnus and faculty member Tim Rollins, offering him as a role model of active engagement and citizenry for the new graduates, who hail from thirty states, Puerto Rico, and 53 countries. "In addition to being artists, teachers and writers, all of you are also citizens. In fact, you're citizens first."
Rhodes then took a stand as a champion of education. "As SVA's Chairman of the Board Milton Glaser has said, 'The purpose of art is to instruct and delight.' Although I am sure that you hold great respect for your teachers, and value what they have done for you, the same cannot be said for the politicians who shape the space in which education occurs." Rhodes applauded the teachers across our country who are publicly protesting to reverse cuts to education budgets: "If these actions continue, there is hope for restoring the profession of teaching to its rightful place as the most important profession. For it is the only profession without which civilization as we know it will cease, and quickly. The actions of these courageous teachers should give us all hope."
"My hope for the class of 2018 is that as citizens and artists, you each find your cause and your calling… You have done well so far. Now it is time to do better."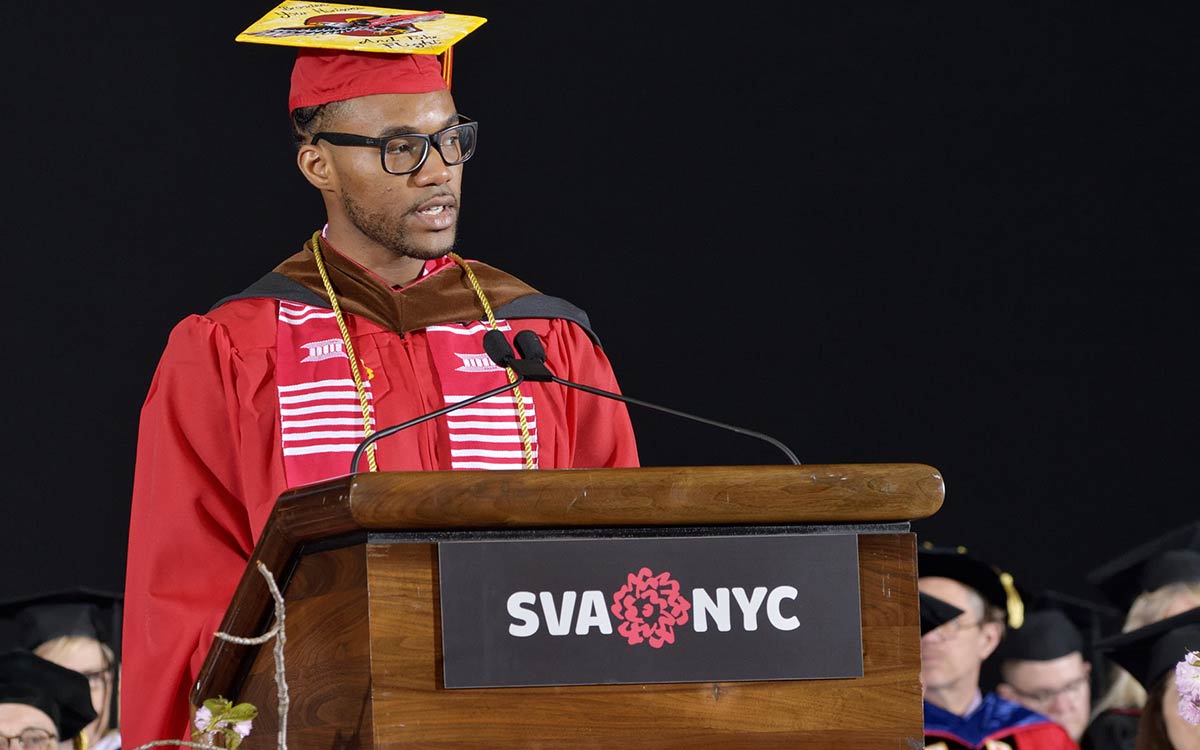 Joseph F. Patterson, of the SVA Board of Directors, made the final introduction: "Maya Lin is an artist, a designer, an environmentalist, who interprets the natural world through science, history, politics and culture." A recipient of both the National Medal of Arts (2009) and the Presidential Medal of Freedom (2016), Lin's introduction to the art world came in 1981, when as a 21-year-old undergraduate at Yale, she won a fierce competition to design the Vietnam Veterans Memorial, which was completed in 1982 and "redefined the concept of a monument, [standing] as one of the most powerful memorials of our time."
As Lin took the stage, she began, "Art can be a reflection of our time, or it can pose a new way of looking at our world. I think the strongest works accomplish both. But I hope your work will always be a true part of who you are, reflecting not just who you are personally, but the times and experiences that have shaped your lives."
Looking back on her own graduation, Lin was reminded of the Vietnam Veterans Memorial. She described the condescension of D.C. advisors who warned that she was not up to the task. "Nothing could have prepared me for the political maelstrom surrounding the design… It was a highly public battle, where my race, my gender, and my age all caused controversy." She believes her tender age was her strength. "Youth gives us a sense of being invincible… Try not to become fearful of your vision. Always trust your instinct and intuition."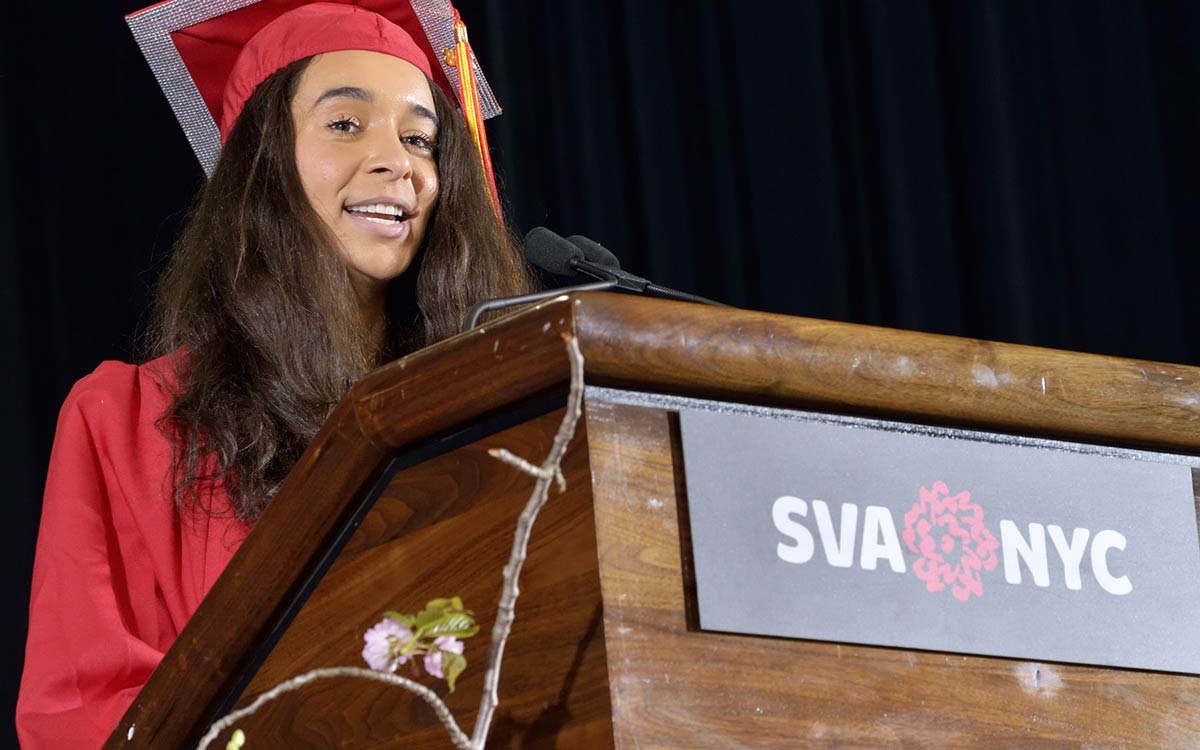 She encouraged, "Your imagination should free you up, and you should not be afraid to offend anyone, to question everything, to reinvent yourself and to rethink the world. We need that right now… Everyone has a role and a responsibility to make the world a better place. Because the alternative is for us to make the world a worse place, or to stand by and do nothing… Don't be afraid to get involved. Don't be afraid to care."
Lin welcomed the graduates into the timeless artistic community she sees as "a collective, creative consciousness," inviting them to "be part of that conversation… to find your voice in this wondrous, creative continuum. And I ask you: What would you like to say?"
"I wish you all the best of luck and the most magical of times. And I hope all of you will find your voice. Congratulations, class of 2018!"
To watch the entire 2018 commencement exercises, click here. Lin's full speech can be seen below.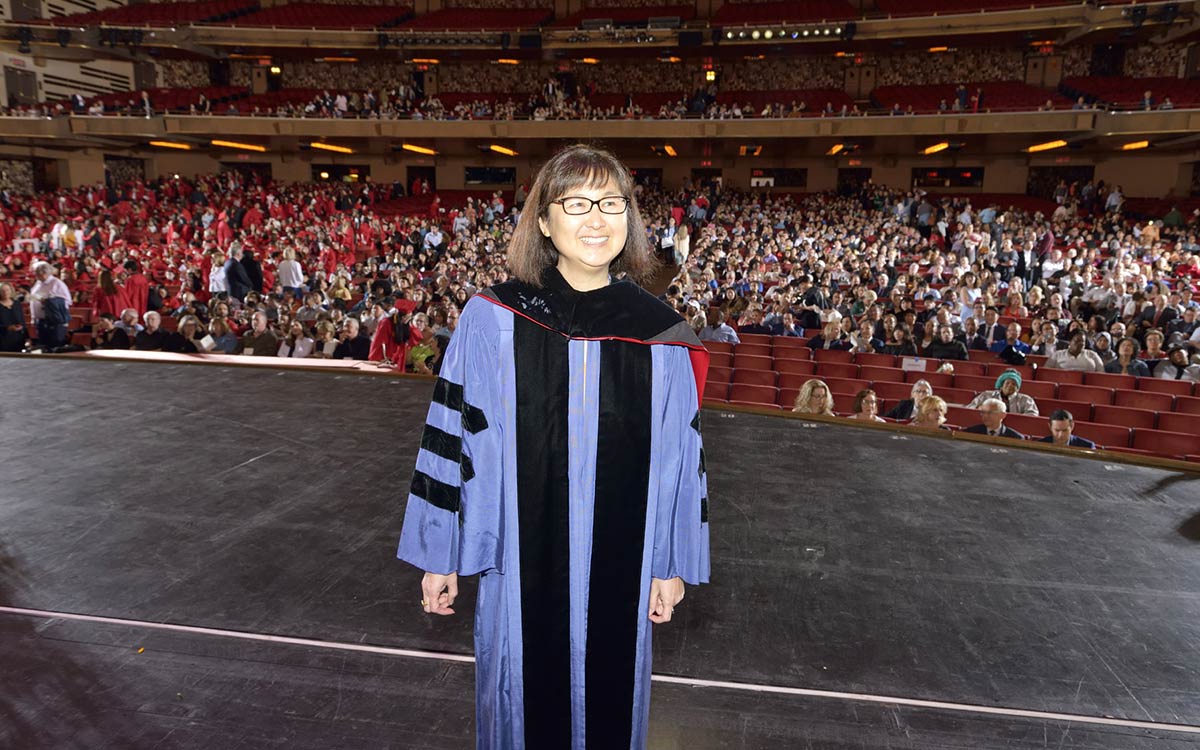 SVA Features: Find Your Voice: Environmental Artist Maya Lin Addresses the 2018 Graduates of SVA
SVA Features asset