'Made in China' Photo Series Examines Western Stereotypes of Asians
April 28, 2017
SVA continues its series highlighting some of the many outstanding projects by 2017 Alumni Scholarship Award winners. Next up is BFA Photography and Video student Rujie Wang on her project Made in China, which explores Western stereotypes of Asians through a series of photos of products purchased at 99 cent stores in America.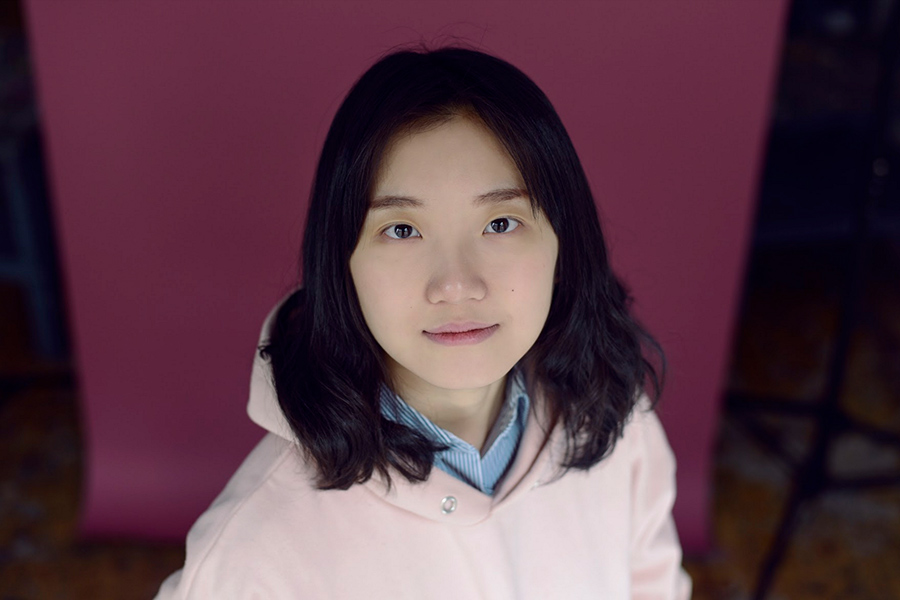 Tell us about your project.

The project I am working on is a combination of portraits and materials that I bought at 99 cents store in America. All the materials are made in China. I want to accumulate these goods to represent the perception Westerners have of Chinese culture.
What inspired the idea?
I am interested in the cultural differences, distinctions and similarities. This work reflects my experience in New York. I am inspired by the decorations in Chinatown, which is also a clue of what western people think of China. Incorporating these elements, I want to state the stereotypical situations that society has put Asian culture in.
What advice do you have for next year's students going through your program?
Keep making work and do not stop thinking. Use the resources [SVA offers], explore the place and make friends—teamwork is really important.
What is something you learned at SVA that you'll always take with you?
When an idea comes to your mind, you should do it before you announce it, because you never know what will happen after you start.
What was a highlight of living and studying in New York City?
This is an incredible place full of resources and smart people. It enriches your mind.
This year, a record 78 students were chosen from a pool of over 300 applicants, and were awarded scholarships worth more than $83,000 for projects as varied as narrative film, animation, painting and sculpture. For more information about the Alumni Scholarship Awards and to see a complete list of this year's recipients, click here.