Updates on Reopening SVA
Click below for info on our plans for 2021-2022, including the vaccine requirement for all students, faculty and staff.
MFA Computer Arts Info Session & Portfolio Days
Come join us in 2018!
October 20, 2017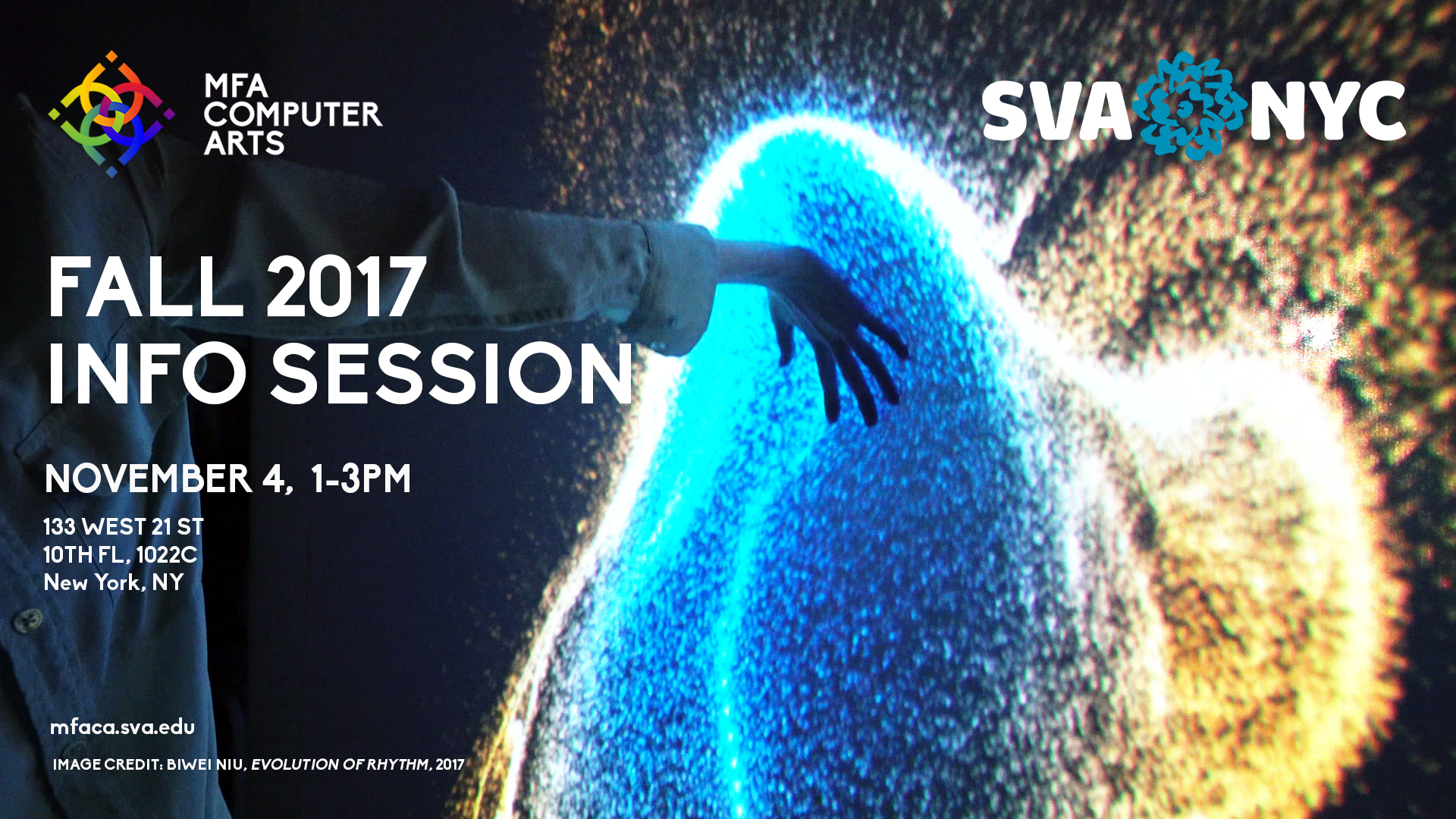 School of Visual Arts MFA Computer Arts Department will be hosting the annual Information Session where the prospective students get to meet with faculty, staff, and current students in order to learn more about the program and what our department has to offer. The event will take place on Saturday, November 4, 2017 from 1-3pm in the MFA Computer Arts Lab, 133 West 21st Street, 10th Floor, Room 1022C, New York, NY 10011. If you are interested in attending, please take a moment and register ahead of time. We look forward to seeing you!
If you can't make it to our Info Session, don't worry! There are several upcoming events, including the Graduate Portfolio Days and Grad School Fair that you will get to meet with our faculty for portfolio review:
Sunday, October 22: San Francisco, CA, San Francisco Art Institute
Sunday, October 29: New York, NY, Parsons School of Design
Saturday, November 4: Chicago, IL, School of the Art Institute of Chicago
Wednesday, November 15: Sarasota, FL, Ringling College of Art and Design
Saturday, November 18: Austin, TX, AT&T Hotel and Conference Center, hosted by Pacific Northwest College of Art