Updates on the 2020-2021 Academic Year
SVA continues remote instruction, with select facilities accessible by appointment. Click below for updates.
My First Year: SVA Student Sofiya Kuzmina
We asked some new undergraduates to tell us how they got here and how their SVA experience is going so far
October 17, 2018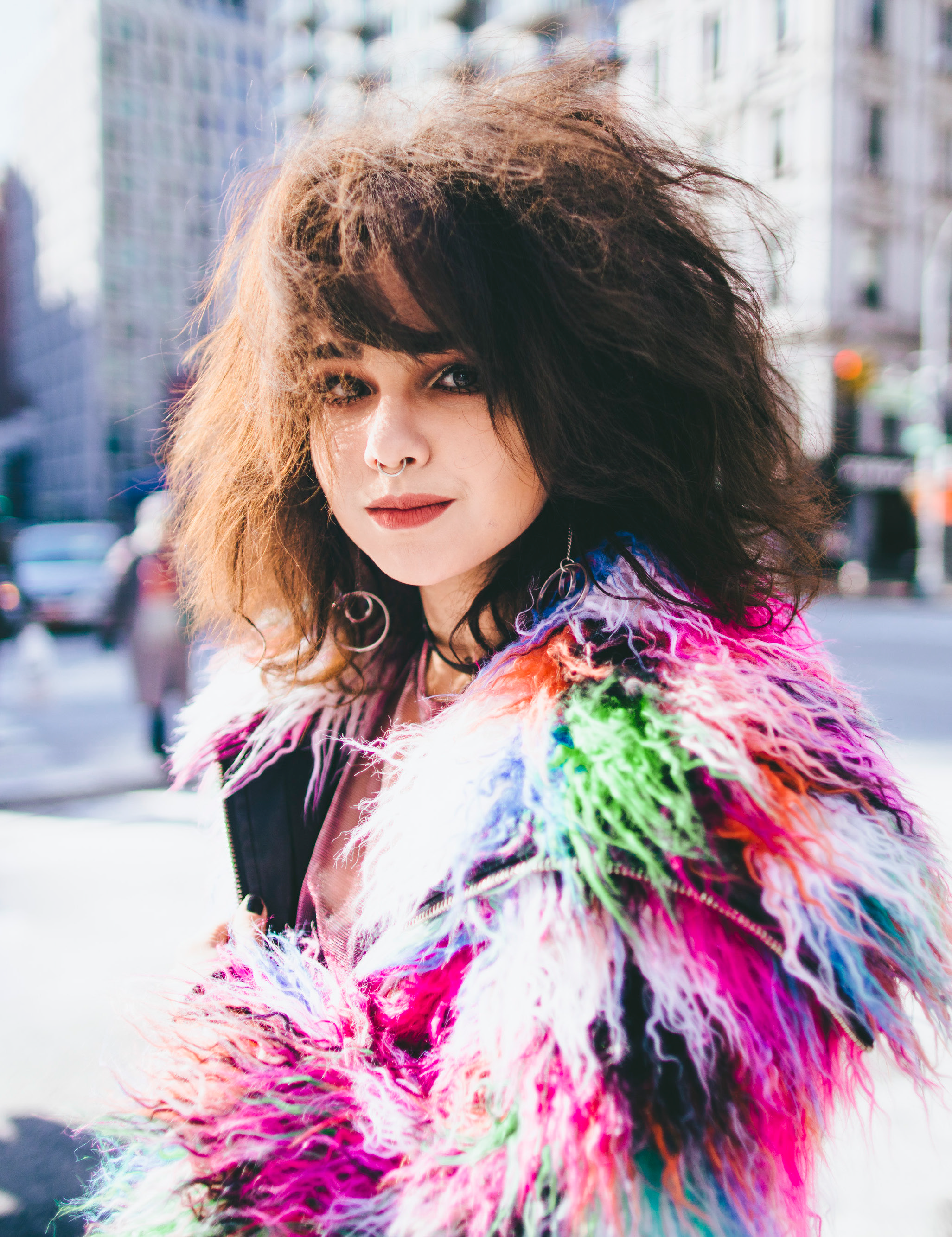 Next up in the My First Year series is BFA Illustration sophomore Sofiya Kuzmina, who talked with us about her move from Moscow to the U.S., her experience so far in the College's honors program and her favorite hangout spot in the city.
You moved from Moscow to the U.S. with your family a couple of years ago. Why?
My mom is an artist and my dad is an architect. Overall, Russia's not a great place if you want to express your thoughts. My mom sometimes does very provocative work, and there's really no market there for that. And as for art education, Russia is more traditional—it was good, like, 30 years ago but nothing has changed since then. They may give you great skills, but they don't prepare you for the real world.
Why did you choose illustration as your major?
I wasn't clear at first, but it became clearer when I went to Pre-College and spoke to Tom Woodruff [chair of the BFA Illustration and BFA Cartooning departments]. I saw that here, there's not really a strict difference between fine arts and illustration—you can do illustration and work as a fine artist, like gallery-directed, but at the same time be more figurative, and that fit perfectly with what I wanted to do.
Tell us about the honors program.
I wasn't sure what to expect, but it's going really great. It's a completely different experience. The workload is bigger, but it pushes you to think more. I feel like everything I read and every assignment I have in my studio classes is really helping me develop myself. The professors expect you to be good, since you're an honors student. It's a more equal conversation; not, like, "I'm a teacher, you're a student." We are on the same level and I think that's really great.
Do you have a favorite place to hang out in the city?
Yes, definitely St. Mark's Place. I just like the history. I remember when I first came to New York as a tourist with my family, and I was—I still am—really into punk music. I went there and the whole place looks like it's out of another time and place—like London in the '70s. I thought at the time it'd be so cool to live here one day—and it happened! I was there yesterday. There is a cool donation-based yoga studio—I went there for the first time yesterday. Or I'll go with my friends and we'll just walk around.
Where do you see yourself in four years?
I've always wanted to develop in two directions: do my own work that's maybe more experimental and gallery-driven, and do commissions: logos, posters, T-shirts, like I do now.
Related: My First Year: SVA Student Yearin Park

To read more My First Year interviews, click here.