Updates on Reopening SVA
Click below for info on our plans for 2021-2022, including the vaccine requirement for all students, faculty and staff.
Remembering 9/11 Through Milton Glaser's 'I Love New York More Than Ever' SVA Poster
September 11, 2018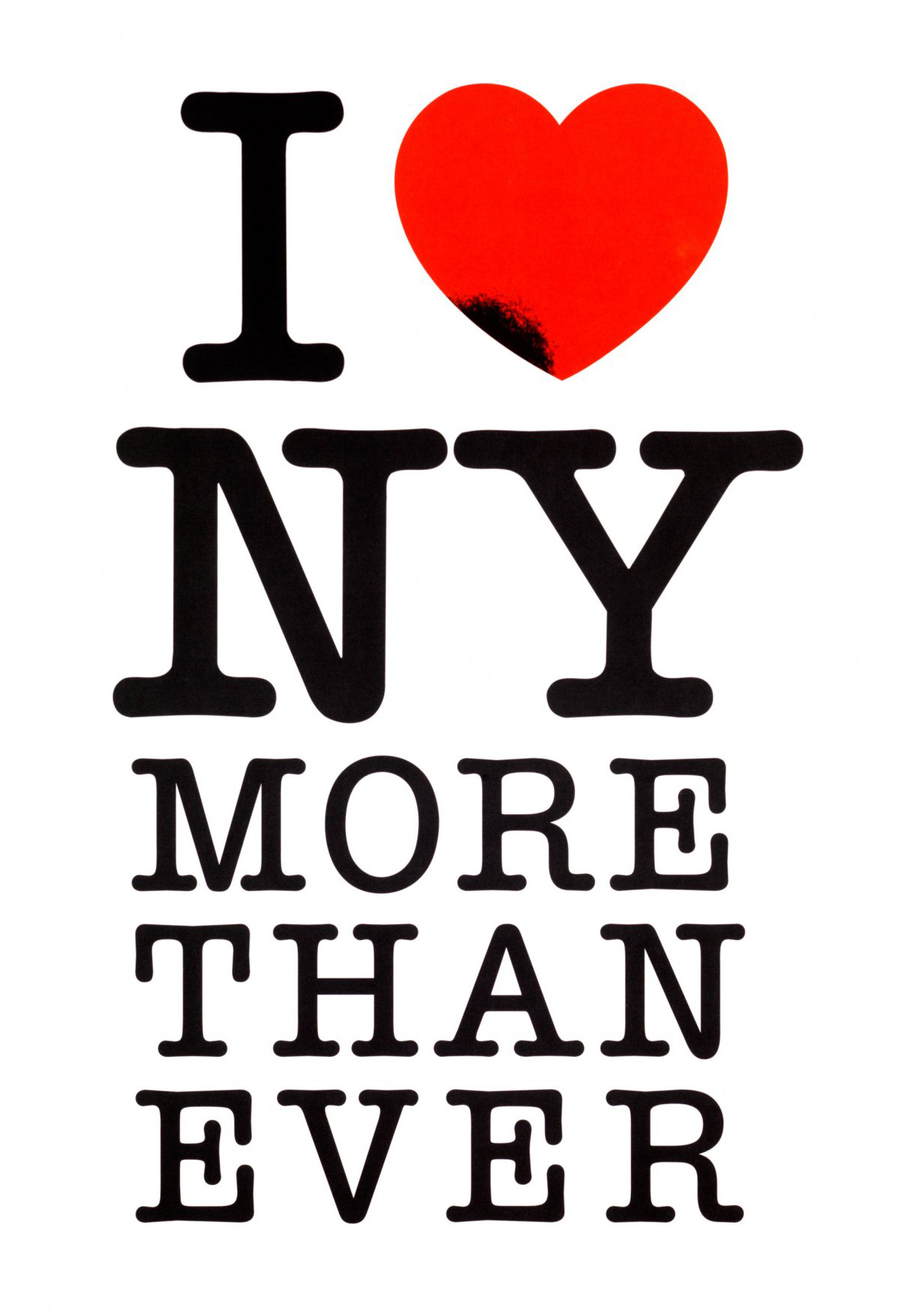 Seventeen years ago, staring out the window of his 32nd Street design studios in Manhattan, SVA's Acting Chairman of the Board Milton Glaser witnessed the events of 9/11 in real time. As a New Yorker, like the rest of us, he was horrified and crestfallen.
"I looked out this window to see a plume of smoke," he said emotionally, recounting the story to Celebrated Design a few years back. "After 9/11, everybody who lived there was in complete shock, no one believed or understood what we had gone through." But out of this tragedy and pain came hope, togetherness, and feelings of resiliency for all the people of New York. Stirred, Glaser reimagined his iconic "I ♥ NY" logo with the appendage, "more than ever."
"Over the next couple days, I did—purely out of the way I was feeling—an 'I Love New York More Than Ever [poster], because that what was everyone wanted to say—everybody suddenly realized, like, with a sick parent who's dying, I didn't realize how much I loved them."
The original small poster became an SVA Subway poster that was distributed all over New York and its five boroughs by students from the College the week of September 11, 2001. The image quickly spread and became a symbol of their enduring love for the city.
People in the streets and on their way to work saw this expression of their deep feeling about the city on every storefront and doorway. The same iconic image was used as the front and back page of the Daily News on September 19, 2001.
"What all of us were experiencing after the tragedy, a deepening of our sense of love and commitment to the city that is our home," Glaser would later explain.
Glaser's poster helped raise people's spirits, reminding us we could band together and stand tall in the face of tremendous adversity. Glaser would tell us that such a campaign was not the product of multimillion-dollar ad campaigns, but instead came from the "deep commitment and belief that people have about their lives."