Updates on Reopening SVA
Click below for information on our current operations and plans for 2021-2022.
Spotlight on Six Creatives Living and Working in Austin, Texas
November 9, 2016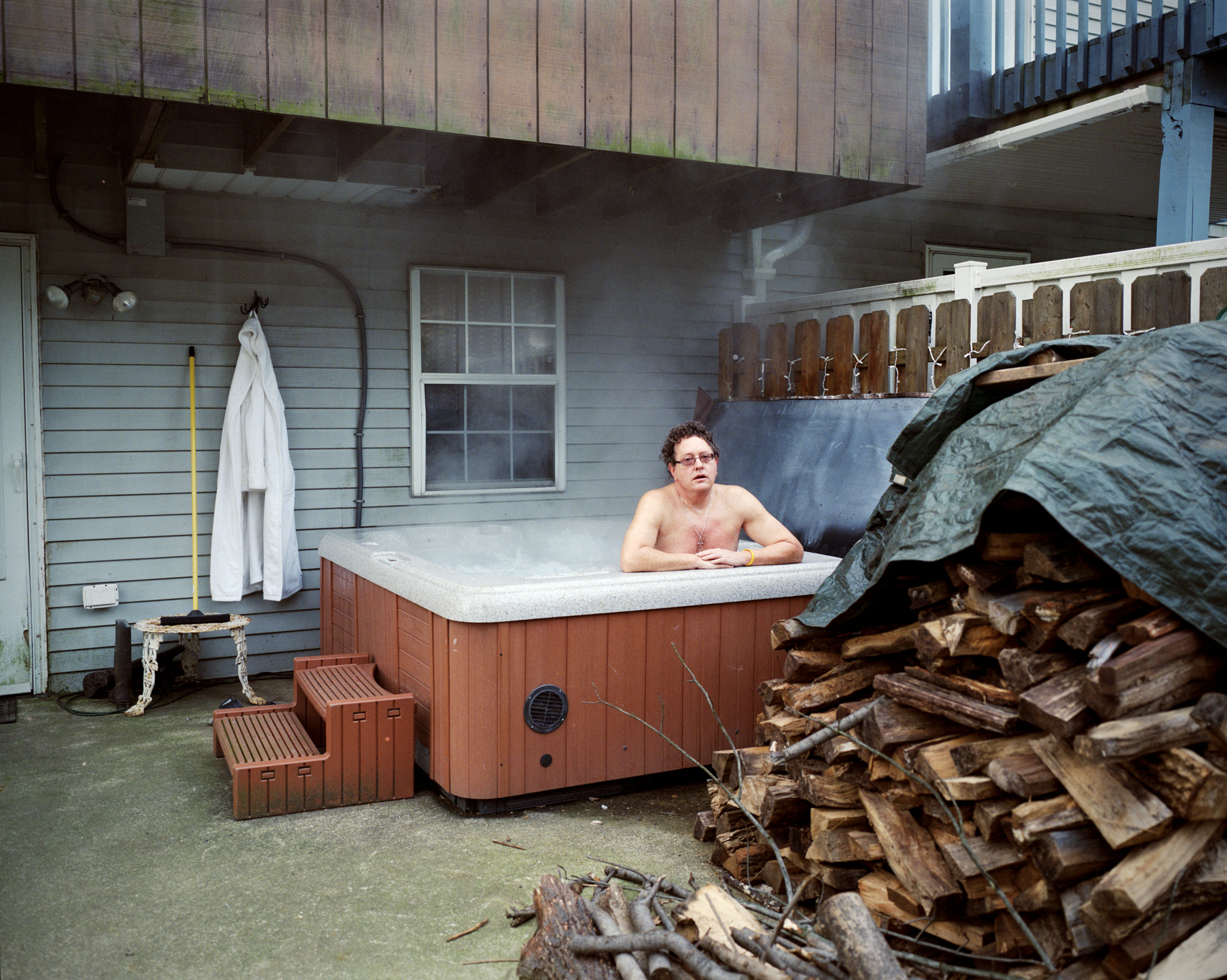 Beginning with its spring 2016 issue, SVA's magazine, Visual Arts Journal, has spotlighted cities and countries where SVA alumni live, work and contribute to the local art and design scene. For the fall 2016 issue, we looked at Austin, home to the following six graduates who live and work in Texas' capital city.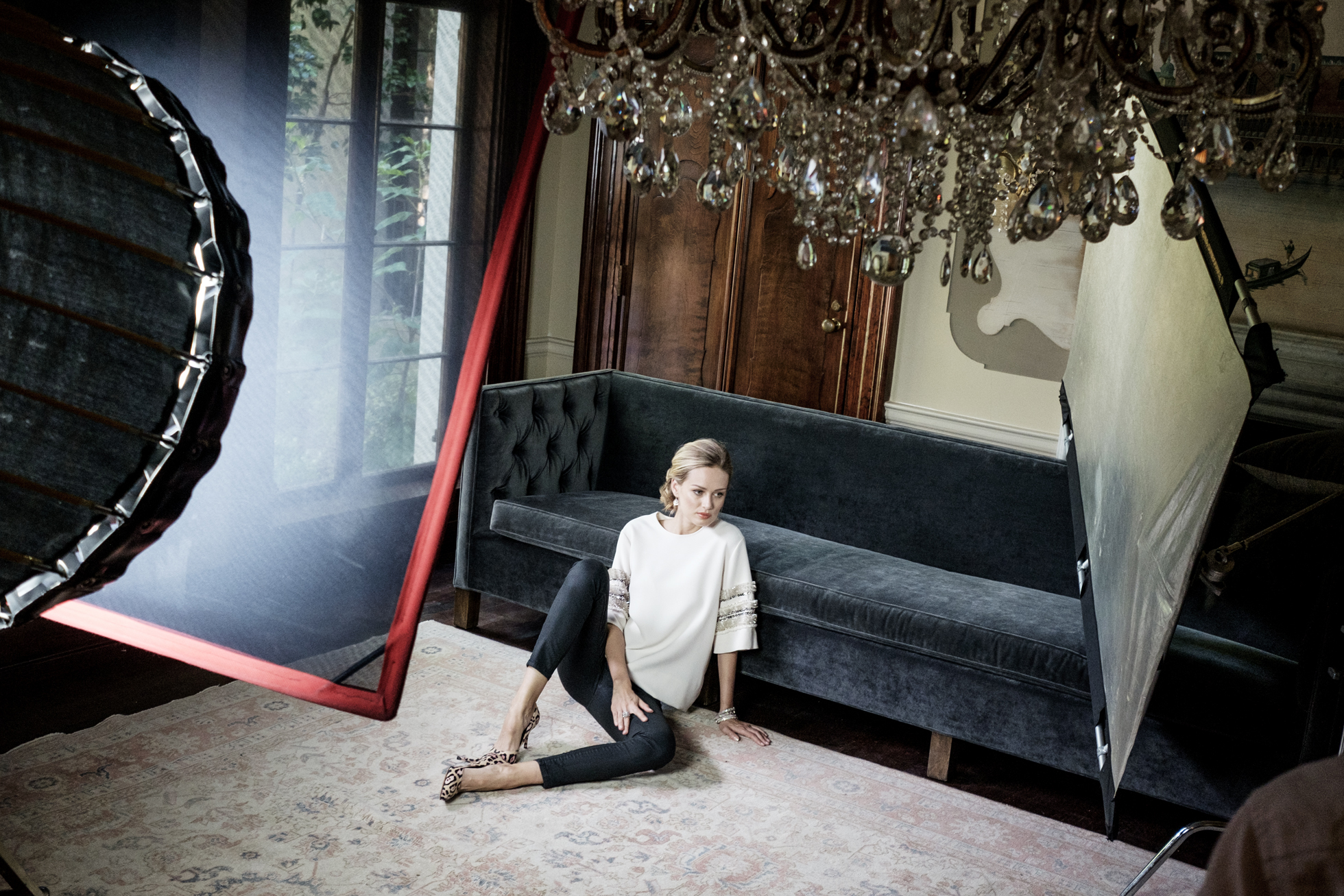 Nicole Lloyd (BFA 2004 Photography)
Nicole Lloyd sits in the dining room of her South Austin home, which doubles as her office. There is a figurine of a cat on a windowsill nearby. The cat is a Japanese good-luck talisman, called a maneki-neko. "I saw it at a place in Japan and I was like, 'I want that one,'" Lloyd says, recalling a recent vacation with her husband to visit his family. "But it wasn't for sale, so I made my husband's cousin drive me all around looking for this exact one."
Lloyd, a former art producer for advertising agencies including Deutsch and DDB, makes her living as a photo producer, working directly with photographers. Through her company Hello Pictures, she assembles crews in remote locations to execute complex shoots for print campaigns. Determination and resourcefulness—mixed with luck—have made her a cool customer in a pressure-cooker work environment. In the past year, she has coordinated far-flung fashion shoots for the clothier Vineyard Vines—one in Sea Island, Georgia, the other in Portland, Maine. She also worked on an Austin shoot for the carmaker Lincoln. "I got to close down the South Congress Bridge," she says. "It was fun to make these epic shots in the middle of the city where I live."
In addition to her work with Hello Pictures, Lloyd recently launched Make Create, an invite-only talent network for photo producers working all across the U.S. It features professionals in fields including lighting, makeup and wardrobe. "Your team is so important," she says. "You can't pick just anyone."
Lloyd graduated from SVA wanting to be an artist, and despite the demands of her commercial career she still finds time for personal work. "I can never stop making photos, because something inside of me would die," she says. "But I found my way into this other career path, and coming from SVA was great because I got a full understanding of how photography is made, both in the commercial and art worlds."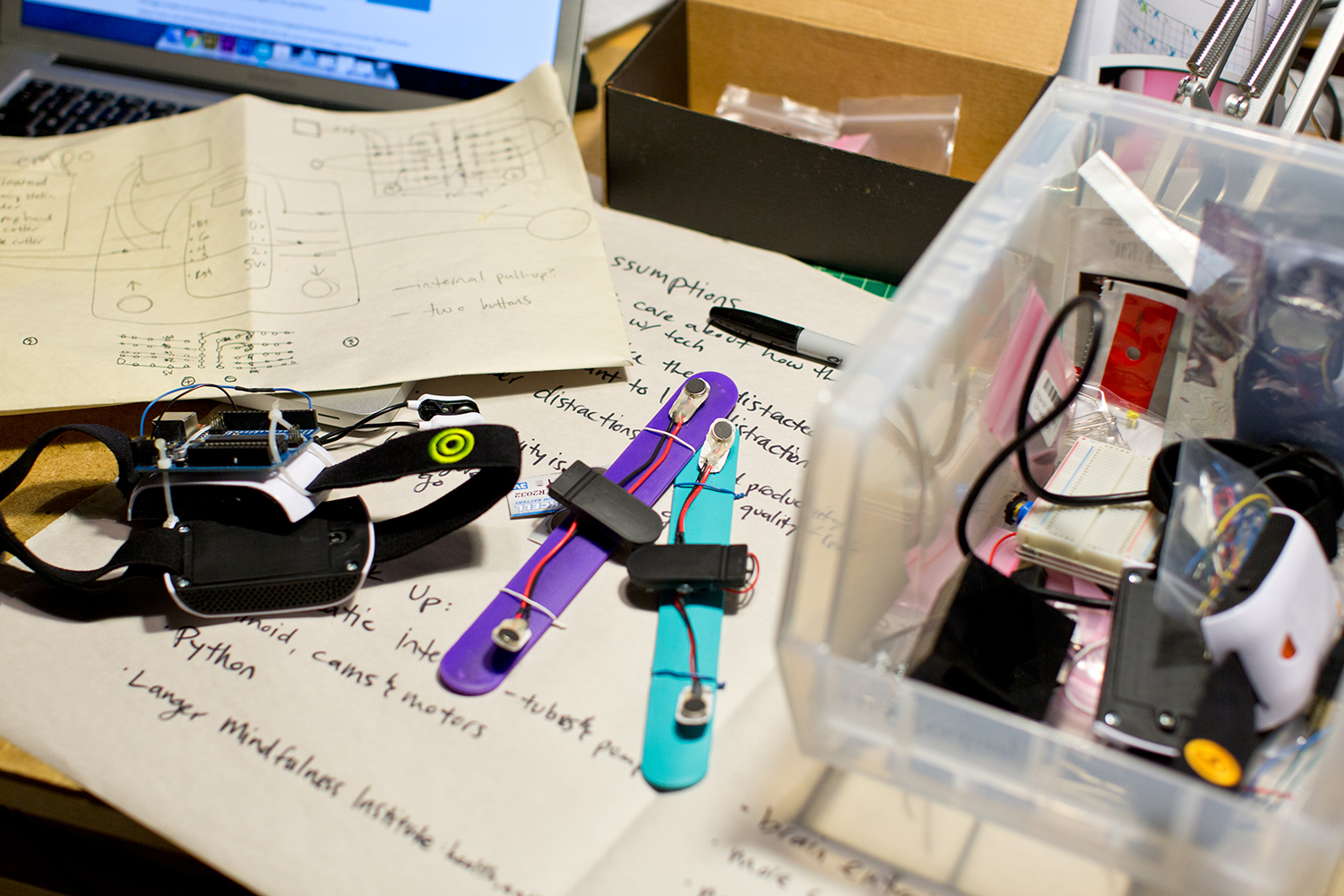 Kathryn McElroy (MFA 2014 Products of Design)
Kathryn McElroy is ahead of the curve, because she helps shape the curve. In 2014, she was part of SVA's first class to graduate with an MFA in Products of Design, a program with a holistic point of view, examining the physical, digital and business side of product design. "We were kind of inventing the program as we went," she says. "It was very self-driven, so we were given the opportunity to explore."
McElroy has transferred that experience into a dynamic role with IBM. After graduating, she joined a new design team there, tasked with changing the way the century-old company has done business. "IBM used to invent technologies and then figure out ways to sell those technologies," she says. "Now we identify the problem first and then find the correct technology."
McElroy sits in a glass-walled conference room in a building on IBM's sprawling North Austin campus. On one wall is a painting of a duck, accompanied by the line "How to Stuff a Wild Duck," an IBM mantra encouraging innovation. She opens a laptop with a unicorn sticker on it to demonstrate the visual-recognition project she is working on.
McElroy is a design lead and UX (user experience) designer for IBM's Watson Platform Services. She serves in an intermediary role, working to improve the programming experience for developers who use Watson. Defined as a "set of smart algorithms that can understand, reason and learn," Watson is technology that digests swaths of information and interprets it for users, through machine learning and natural language. For example, a physician may use Watson to comb through data from medical journals, patient records and clinical trials.
McElroy could have stayed in New York and worked at IBM there, but Austin was a draw for the Indiana native. "The tech scene here is growing like crazy," she says. In addition to her Watson work, McElroy, who also holds a BS in environmental design and an MA in visual arts, has written her first book, Prototyping for Designers (O'Reilly Media 2016), to be published later this year. "There's a lot that I want to do," she says. "I'm driven to take on challenges and push myself outside of my comfort zone."
SVA Features: Six Graduates in Austin
SVA Features asset
Bug Davidson (BFA 2006 Film and Video)
Bug Davidson just got back from a residency in rural Mexico and is nursing a summer cold with a beer at Ruby's BBQ, near the University of Texas at Austin campus. An experimental filmmaker and performance artist, Davidson describes a piece they (Davidson prefers "they" to gender-specific pronouns) enacted at the residency, in which they offered free amulets to people in the local town square.
"They were handmade trinkets that had a piece of writing in them," Davidson says. "It translated from Spanish to say, 'Amulets for weirdos.' I had a great experience with two young people who were really thankful for the message, basically: 'You're not alone.'"
A failed agriculture science student at Texas A&M, Davidson—who's gone by Bug ever since getting hit by a Volkswagen as a teenager—applied to SVA on the encouragement of a girlfriend who had gone there. "I was like, 'I'll go to New York,'" Davidson says. "'Why not?' So I signed that promissory note."
Davidson's art used to focus pointedly on LGBT issues but is now broadly influenced by history and music. For one performance piece, Davidson picked movies from their parents' era—films that contained hate speech and violence toward queer people—and then watched that footage over and over. "The implication being this was something that I grew up with and it became so ingrained in who I am and how I see myself," Davidson says.
Davidson had just learned that a current piece, a video sculpture, had been accepted into the 2017 Fusebox Festival, in Austin. The work likens Bonnie and Clyde—as humans, not criminals—to Davidson's mother and father. A video wall will broadcast 40 unique channels, featuring audio, actors and dancers. "I love narrative cinema, but my ideas don't really come out that way," Davidson says.
Above, Anchored Vessels and Vessels Aground (Rule 30) (2015), a collaboration between Davidson and dancer and choreographer Dany Casey.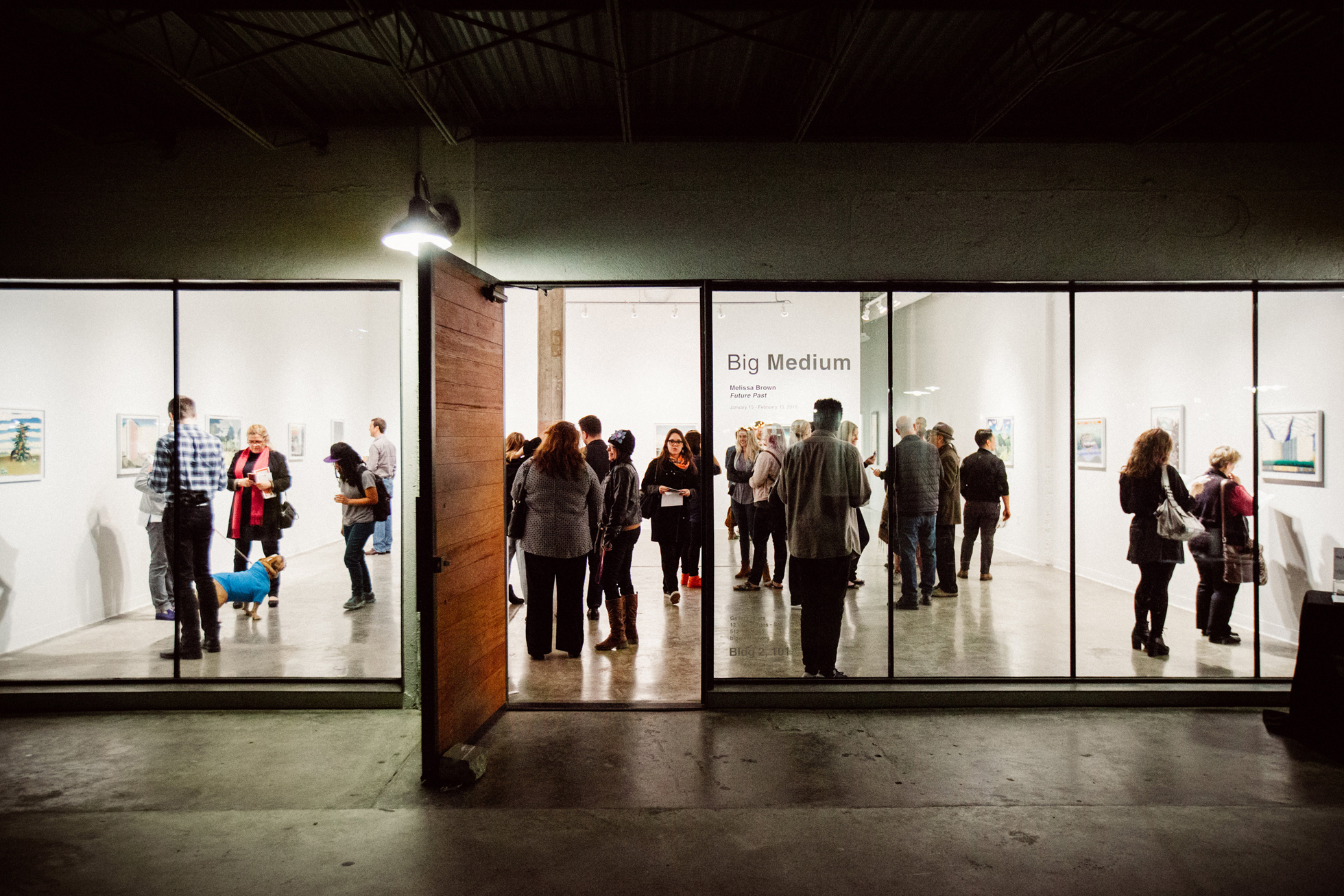 Shea Little (BFA 2000 Graphic Design) and Jana Swec (BFA 2001 Fine Arts)
When Shea Little moved back to Austin after graduating from SVA, he noticed the influx of artists relocating to his hometown was disproportionate to the limited number of galleries. So he and his now-wife, Jana Swec, whom he met at SVA, set about addressing that deficiency. With a third practicing artist, Joseph Phillips, they bought a cheap space in East Austin and got to work. "We had this two-bay warehouse," Little says. "We lived in one half and had our studio in the other half. We'd make art, clear out our living side, and have pop-up shows."
In 2003, the trio built on the momentum generated by those shows, held at what they called Bolm Studios, and started the East Austin Studio Tour (EAST), a free, annual, self-guided event spanning two weekends (followed in 2012 by the West Austin Studio Tour). In its first year, EAST involved 28 studios; last year, 460 participated. In 2007, the partners formed a nonprofit called Big Medium, now one of the city's preeminent arts organizations. In addition to supporting the aforementioned studio tours, Big Medium produces the Texas Biennial exhibition and maintains a compound called Canopy, which comprises a gallery space, artist's studios and a fancy coffee shop.
Little and Swec both attended SVA by happenstance. Swec, a painter and illustrator, grew up near San Francisco knowing she wanted to go to art school. "I was only good at a few things and art was one of them—and I always wanted to go to New York," she says. Meanwhile, a visit to Little's high school by an SVA representative was enticement enough for him to complete his one and only college application. "I said if I don't get into SVA, I'll reconsider my career as an artist," he says. "But if I do, then I'll just follow this path."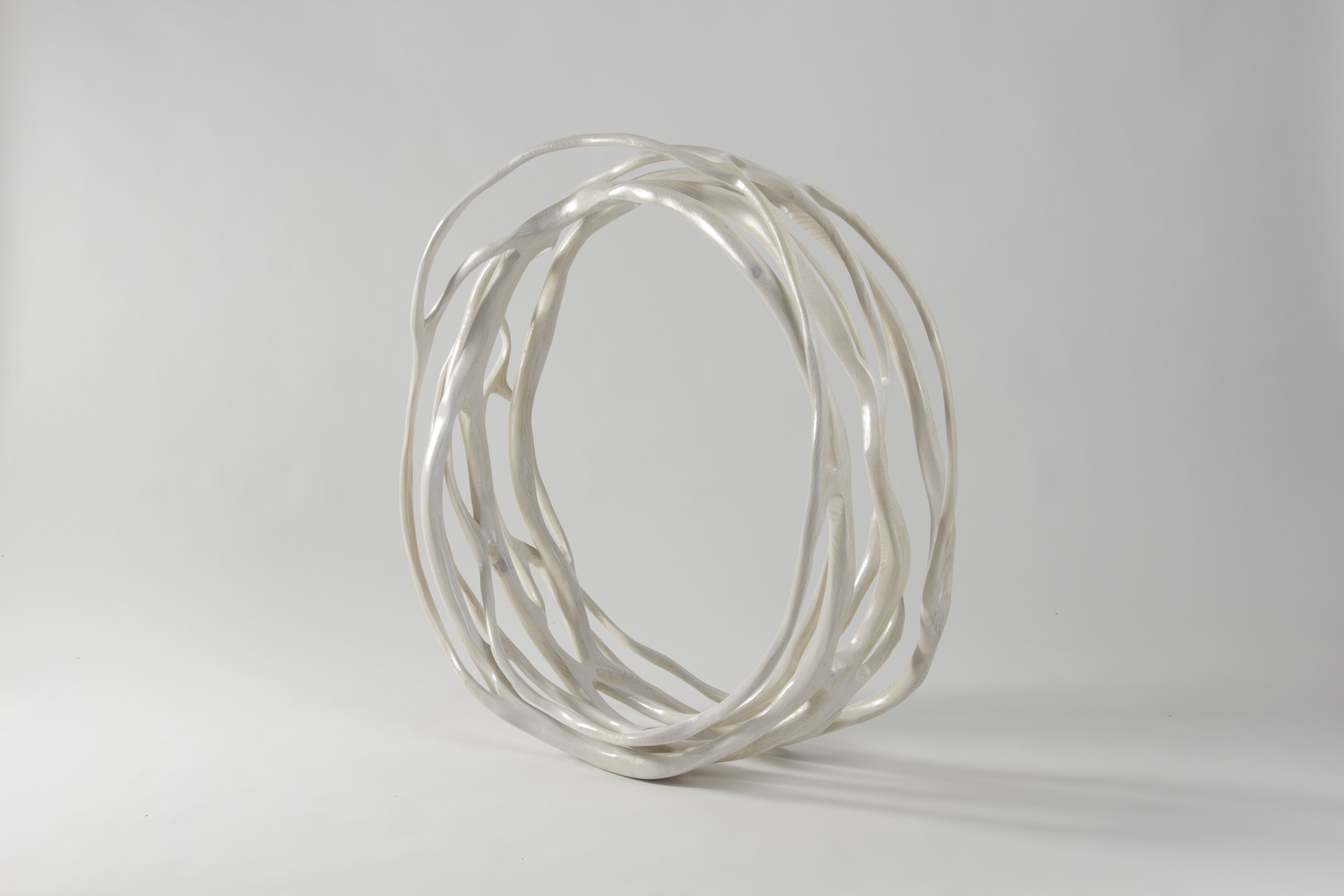 Caprice Pierucci (MFA 1989 Fine Arts)
Sawdust covers the windowsills; metal clamps wait to cinch wood fragments; buzzing fans swoosh particles in the air. In her studio behind her house in South Austin, Caprice Pierucci, a sculptor who uses her band saw and sanders to turn pieces of birch and pine into elegant, molecular forms with names like Dream State and Silver Lining, is readying works for an upcoming show at the Diehl Gallery, in Jackson, Wyoming.
Originally a fiber artist, Pierucci transitioned into her current medium while attending SVA. "One day the wood just took over," Pierucci says. "I didn't really know how to work with it, so I was making it up as I went along. When my professor, [wood sculptor] Ursula von Rydingsvard, saw what I was doing, she told me to get these." Pierucci picks up one of three handheld Makita sanders. "Instantly the work became less architectural and more organic."
Equipped with a BFA, Pierucci had been working in Austin with her mother, a basket-weaver, when she decided to pursue her MFA in order to teach art. Her mom kept pushing her to move to New York. "The idea was that I would go to New York and then when I came back here I'd be like, coming from New York."
Now a lecturer at Texas State University, Pierucci considers one of her biggest commercial failures as an artist to also be one of her greatest accomplishments. In 2015, Callan Contemporary, a New Orleans gallery that represents Pierucci, showed her work at Art Basel in Miami, only the gallery didn't sell a single sculpture. "But they said more people took selfies with my pieces than any others," she says. "So you know that's a good sign, right?"

Michael Hoinski is a regular contributor to Texas Monthly and The New York Times. He lives in Austin.