SVA Alumnus Kelley Hensing's Airbrushed and Bedazzled Creations for Marc Jacobs
December 13, 2016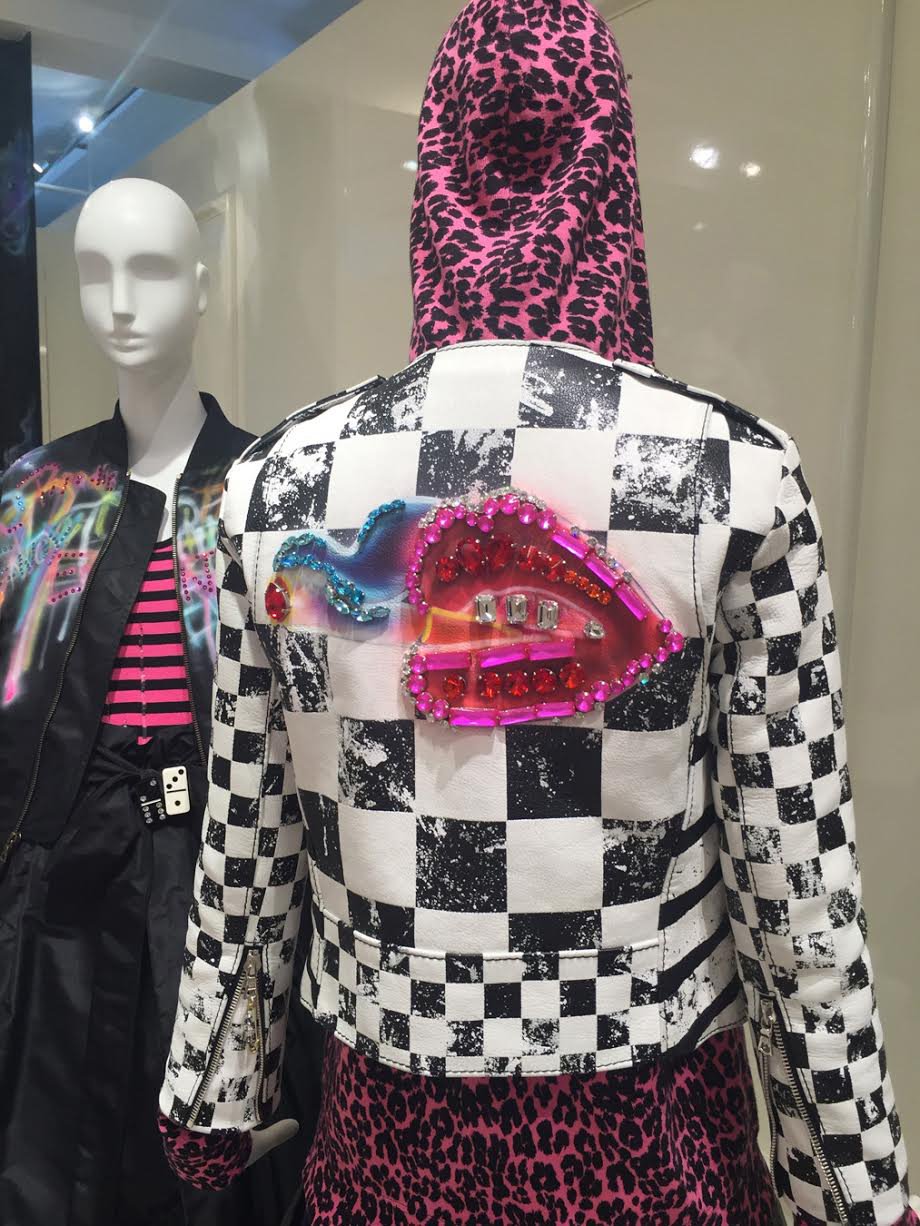 It's that time of year—the between-season drop from major fashion labels known as the Resort Collection. Originally conceived of for wealthy women who were expected to be spending the winter holidays vacationing in warmer climates, bathing suits and caftans have given way to a wider variety of items and styles coming out of houses and into stores starting in mid-November. This includes Marc Jacobs, for whom Kelley Hensing (MFA 2010 Illustration as Visual Essay) has worked on a line of hand-designed jackets, available now. I talked to Hensing about her experience creating the limited edition pieces, which are vividly airbrushed, bedazzled and generally blinged out.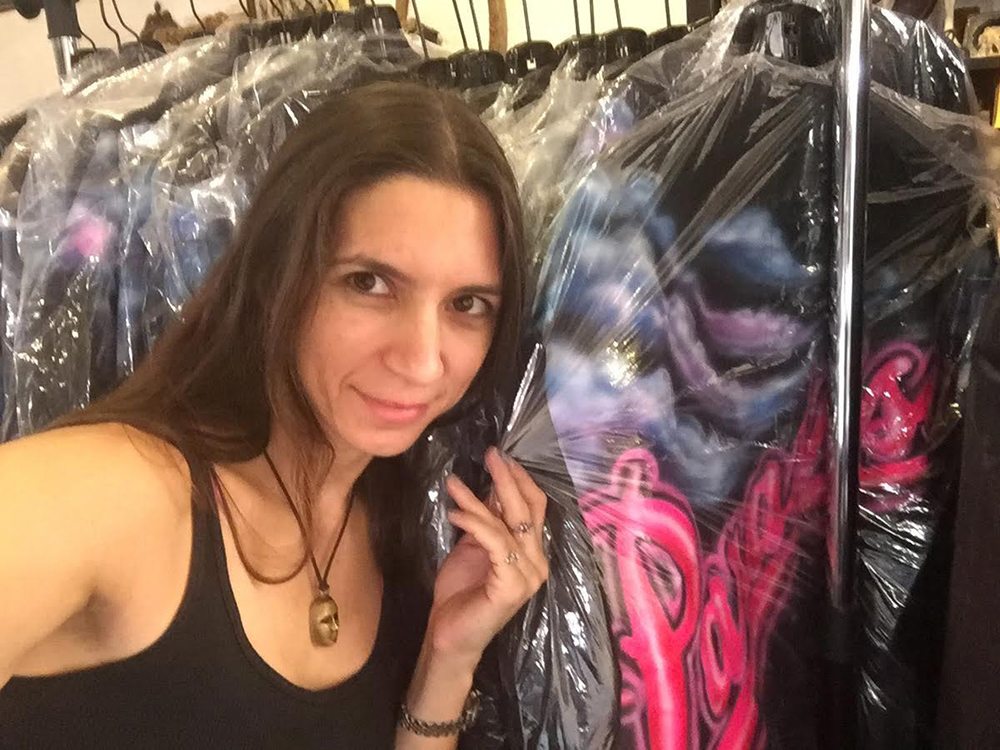 How did you get involved with Marc Jacobs?
I work as a freelance artist in a variety of genres, and my first time working with Marc Jacobs was back in 2013. They were looking for someone to airbrush exclusive tee shirt designs for New York Fashion Week, and the exciting part was they wanted me to do it live in the front window of their store in Greenwich Village. The attention-grabbing event was such a hit we had lines out the door the entire time, and we ended up continuing on through the rest of the month. It was a thrill working with them.
How did this particular project, the 2017 Resort Collection, come about and what did it entail for you?
For this project, I was brought on as a consultant. My services included working with their designers on concept art, experimenting with painting techniques and fabrics, and the final creation of the individually airbrushed jackets and clothing items. The work has also brought with it a variety of related side projects, including a painted backdrop for their spring fashion show, window signage, and two large murals for an exclusive holiday party held in Brooklyn, #marcthenight.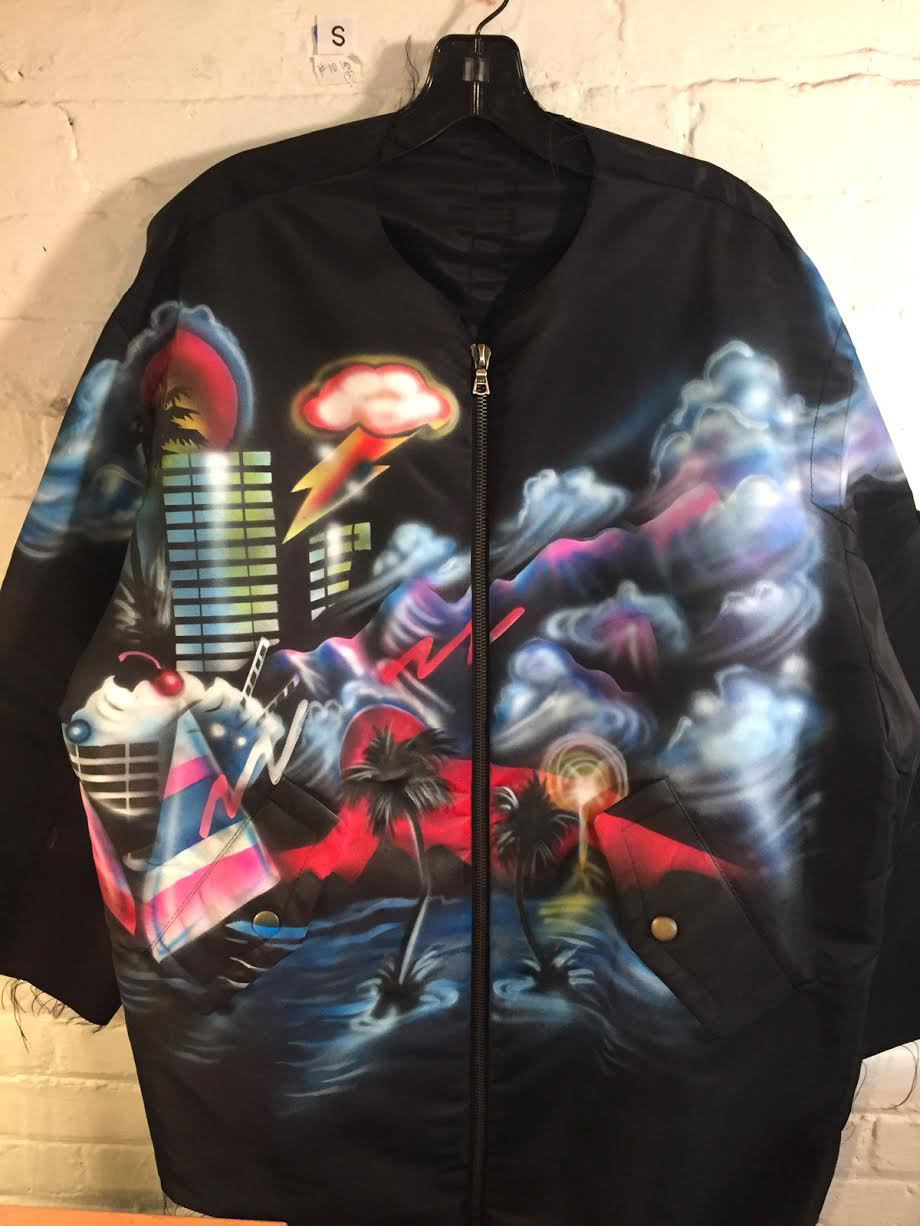 Could you describe a little further the work that went into the recent collection and how much you were involved in the design versus production process?

My part began in April of this year, with a simple request of airbrushing neon letters on a black tee shirt so they could see how it looked. I didn't know how involved I would become, but as I continued testing out different fabrics and painting techniques, the designers were excited by the potential of what the airbrush could bring. Airbrushing is a fast and spontaneous medium, which makes it exciting, but with a trained hand it can be used with great precision. I painted some things freehand, tested techniques with stencils and found objects, and tapped into some vintage art skills forged long ago from my carnival and graffiti days. The airbrushing trials lasted for almost two months, and the final designs that emerged were a collaboration between the design team and myself.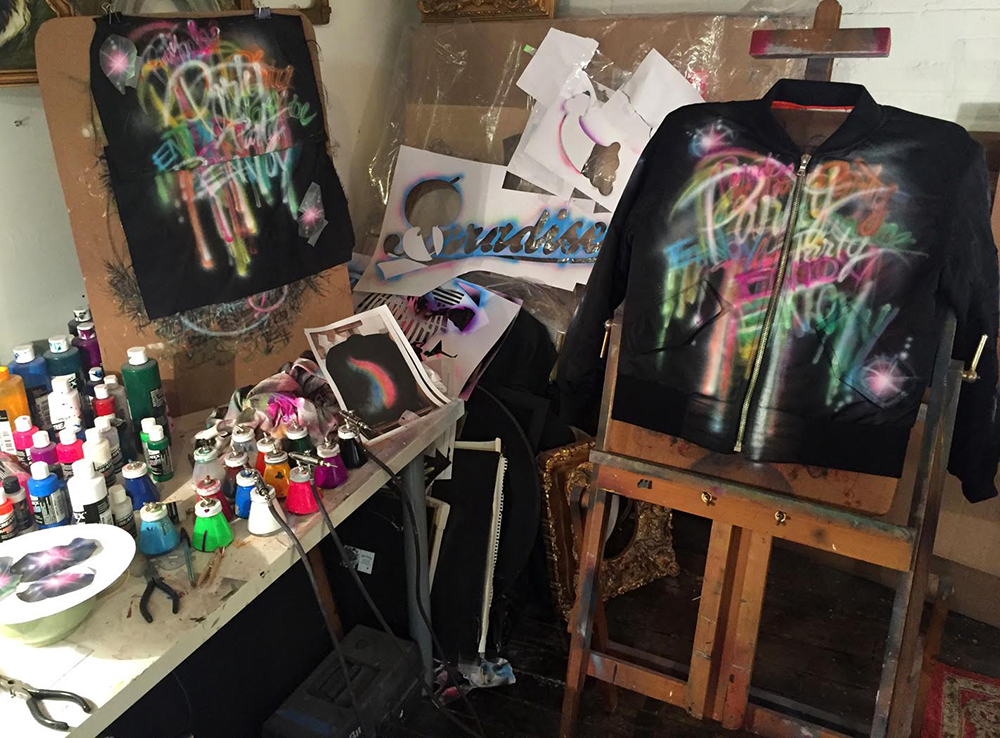 Once the designs were finalized, it was time to paint them onto the showpieces for their debut. These were the one-of-a-kind clothing items that would be worn by the models for the Spring Fashion Show. (No messing up!) After the show, a number of items made the cut for final production—two being nylon bomber-style jackets, airbrushed on the front, back, and sleeves. I was asked to hand-paint a large number of them as part of a limited edition and had about two months to do it. This was an enormous undertaking and required keeping each one top quality every time, as well as keeping the designs accurate to the original. While it was a challenge of endurance, I thoroughly enjoyed it. Seeing the jackets show up in stores and on the Marc Jacobs website was such a thrill!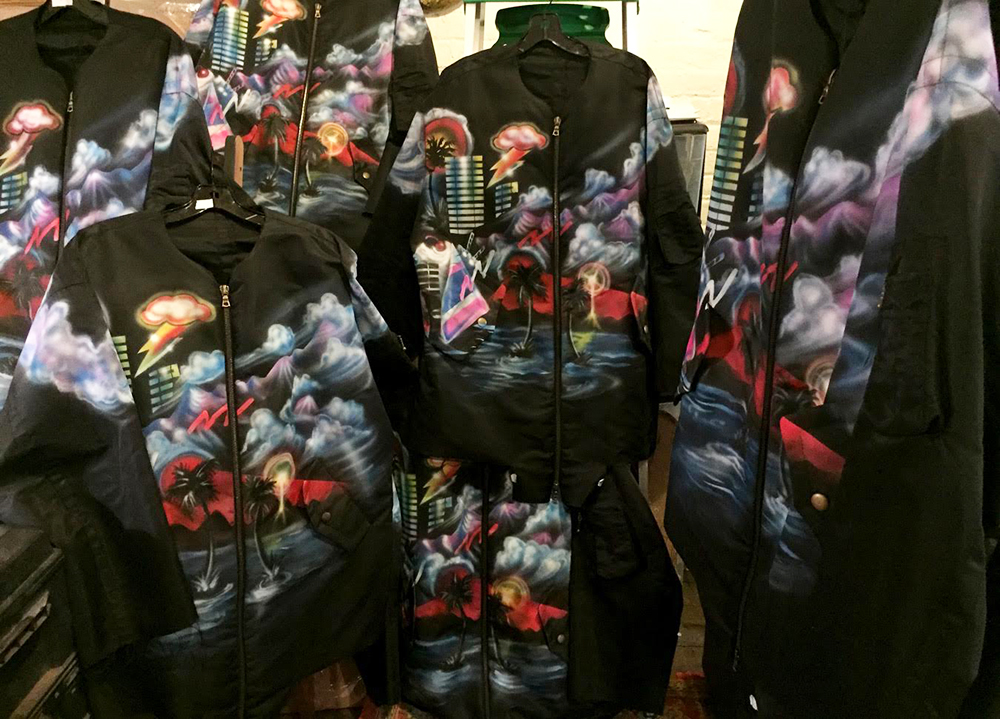 Have you enjoyed getting into this the type of work, especially the cross-genre aspects (clothing, murals, signage, events)?
The cross-genre aspect that can happen as a freelancer is something I've come to both value and appreciate. It broadens my abilities, and helps inform my other art interests in ways I can't always predict. Changing up what I do means it never gets boring. That said, it is important to keep focused on creating personal artwork as much as possible. But either way, as long as I'm making art and earning a living by it I'm a happy person.
For more photos of the work Hensing did for Marc Jacobs, visit her Instagram page.