Updates on the Fall 2020 Semester
News and information about SVA's plans for online instruction, and more.
SVA Alumnus Lissa Rivera's Photos Challenge The Conventions Of Gender Roles
December 17, 2018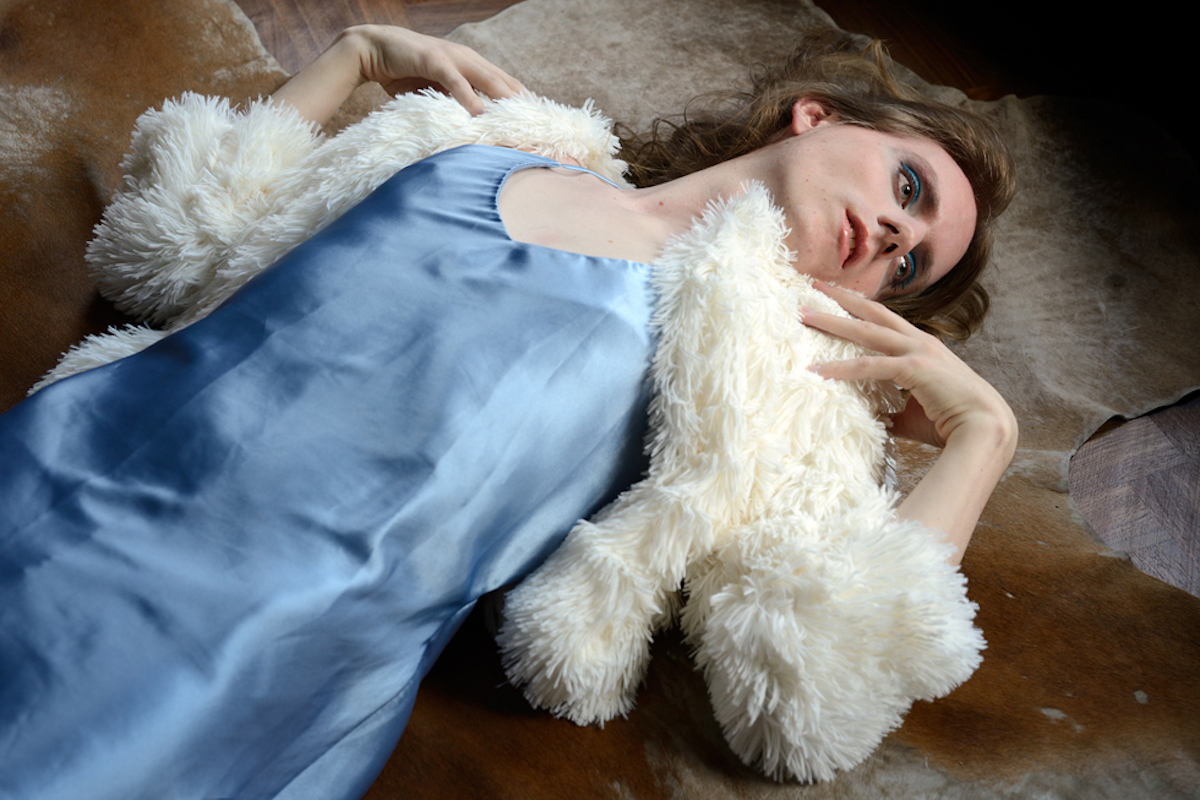 Lissa Rivera (MFA 2009 Photography, Video and Related Media) is challenging the status quo of societal gender roles, one frame at a time. Her ongoing "Beautiful Boy" series, which debuted last year at Rivera's solo exhibition at ClampArt gallery in Manhattan and is currently on view at the Millbrook School in Millbrook, New York, began with an intimate confession between two friends. In BJ Lillis, the subject and muse of this photo series, Rivera found someone with whom she connected on multiple levels. When Lillis felt comfortable enough to reveal that he was genderqueer—that is, a person who does not subscribe to conventional gender distinctions—he confessed that he'd like to wear dresses more often, but only felt safe doing so at home and during his time studying at Wesleyan University. "Being a photographer, I was like, 'I think about how gender often feels really restricting, so I can't imagine how you feel,'" Rivera says. "'But just taking selfies with your iPhone in your bedroom and not being able to express yourself isn't that great. How about I take your picture?'"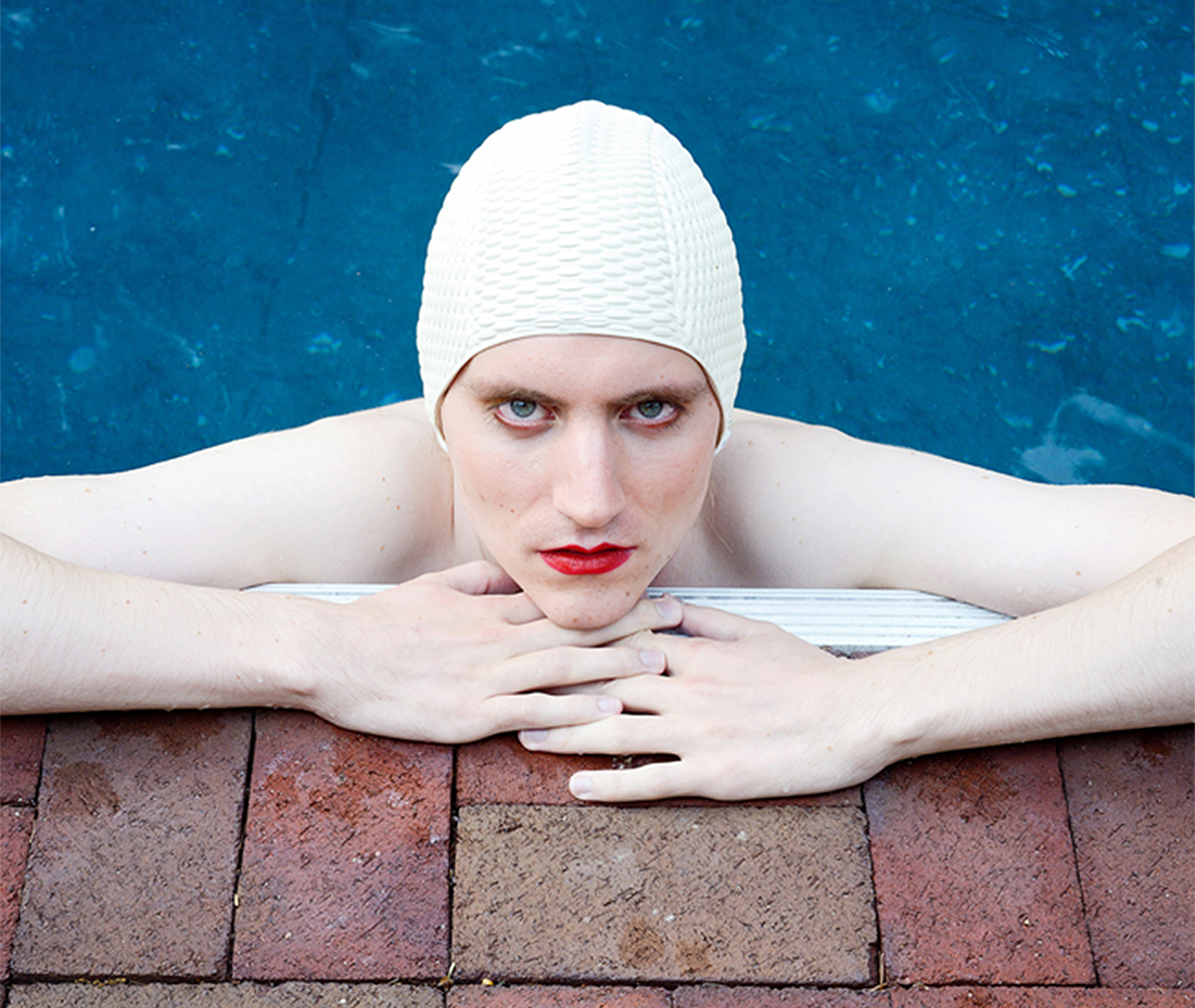 From their first portrait session, the two felt an instant connection. They were developing a new space where they could create their own reality; eventually, they became romantically involved. "We weren't sure if it was just a fantasy that we had to live outside of or if having this space between us became real," Rivera says. As the newly formed couple's relationship was developing, so was the body of work. It became an addiction for both of them—one in which Lillis could express his authentic self and see the beauty in that, while Rivera could capture and celebrate it without any self-consciousness on the part of either artist or subject. "I think as an artist, it gave me freedom because I didn't have to perform," she says. "I didn't have to feel like I was living up to or failing at performing femininity. And for BJ, with it being so public, it opened up a space where he could be more open in front of his family."
In the beginning, most of the images were taken in Rivera's apartment. But as things progressed, they began to discover locations, in places such as Italy and California, that added another level of fantasy—and reality. "By leaving the constructed space in my apartment, we were able to inhabit these other domestic realms that women have presided over," Rivera says. "I definitely feel there's an energy within these domestic spaces that are so linked to femininity that BJ can respond to and take on some of these characters through a really empathetic way."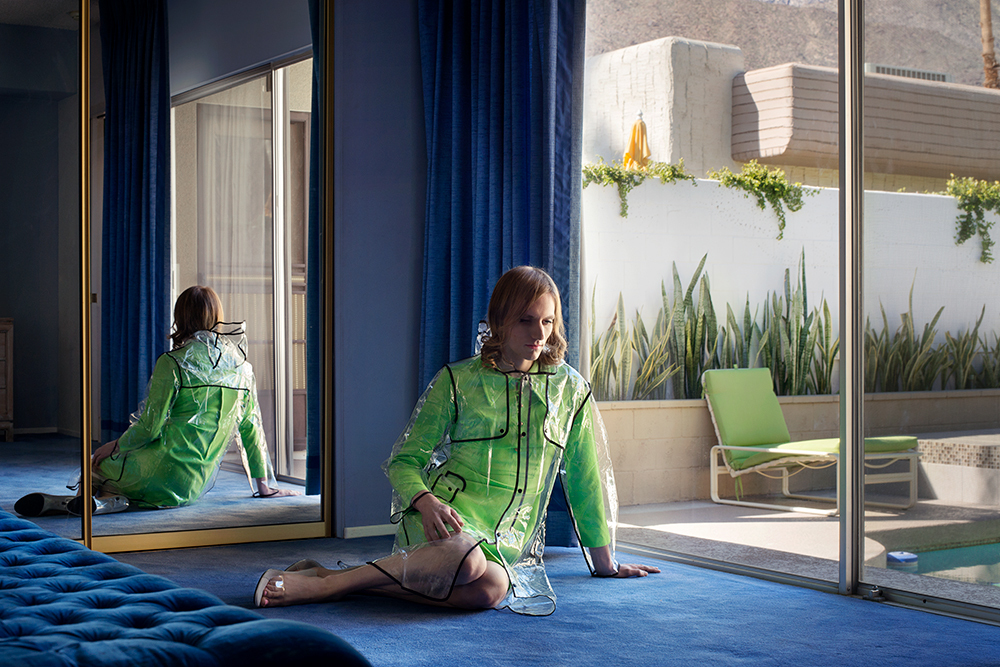 When scouting a location, Rivera likes to research the building's backstory, so that her photographs can capture its essence and place in history and she can choose costuming that sets the appropriate tone. Her images also reference timeless influences like historical paintings, photographs and films. All the while, Lillis is front and center—at times peaceful and dreamy, other times seductive, but always distinctly himself.
"The power of Rivera's photographs derives not only from the subject matter, but also the images' formal qualities," says Brian Paul Clamp, director of ClampArt. "Her bold compositions are executed with highly thought-out color palettes in order to evoke very particular moods. Her careful lighting and sumptuous printing work in concert to convey with sensitivity and poignancy the liberating joy and significant challenges of rejecting binary gender roles."
While Rivera directs all aspects of the photographs, including the location, costumes and styling, Lillis plays the important role of caregiver on set, offering her the support she needs to create these images. "It's an emotional space that we enter, so being supportive on that level allows us to get really raw with the project," she says, likening it to the relationships between classic film directors and their leading ladies of choice, such as John Cassavetes and Gena Rowlands or Federico Fellini and Giulietta Masina.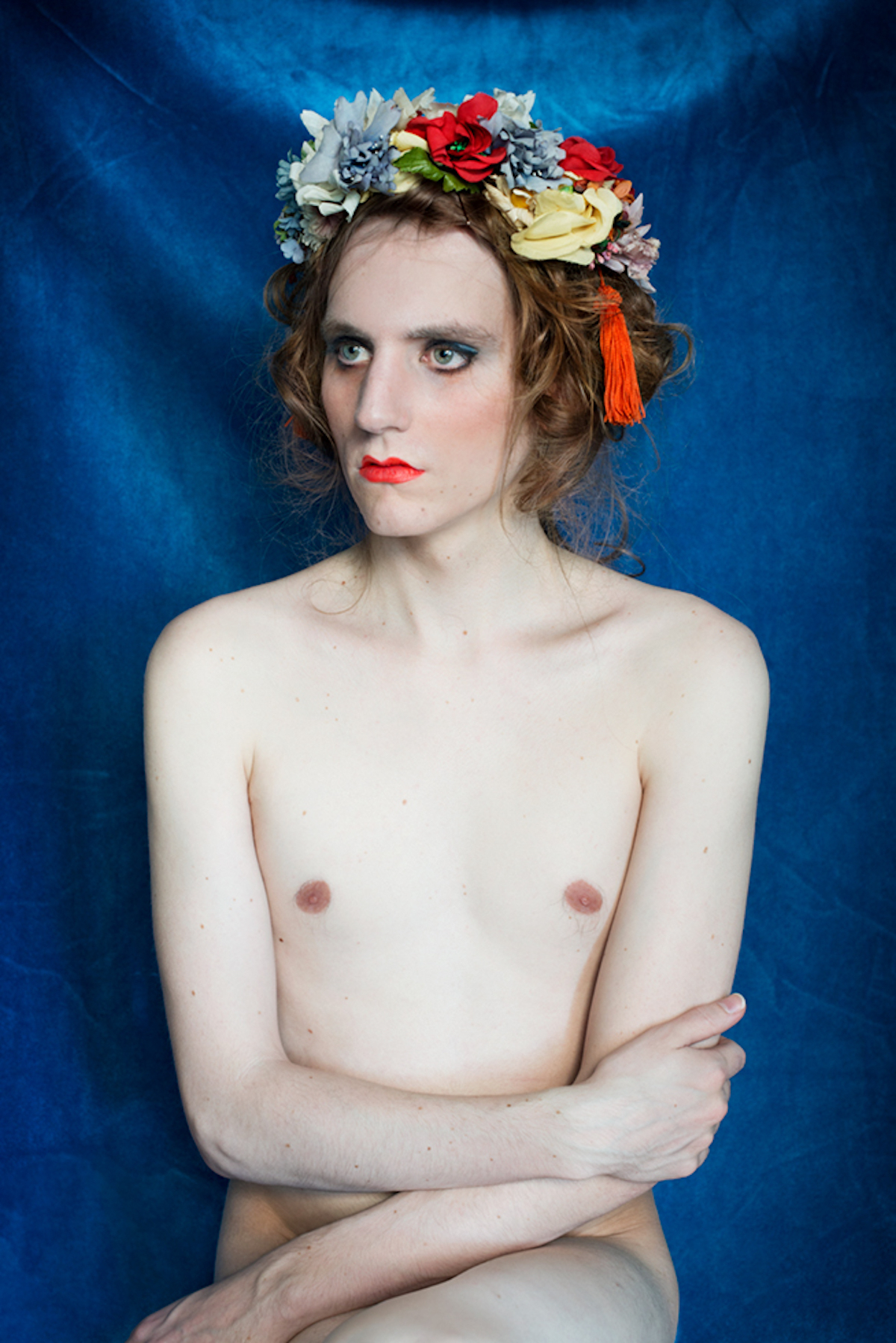 With this role reversal—with the artist a woman and a man her muse—people often assume that Rivera is merely capturing Lillis' performance or serving as witness to his persona. "I think it is positive that they want to know more about BJ's creative role in the work," she says. "I don't think anyone would ask if BJ were biologically female and if I were biologically male. So in a way, it reveals the work that women have done to help male artists find their voice, which is very valuable work."
It is important to Rivera to show Lillis' femininity as strength, and that they are both being empowered by the work they are producing. Together, they have created a beautiful world where they are free to experiment outside societal norms and explore depictions of femininity and the power that comes with it. "By presenting my partner within the lineage of great beauties and populating the media with our images, we are reclaiming our voice in what is attractive and beautiful," says Rivera.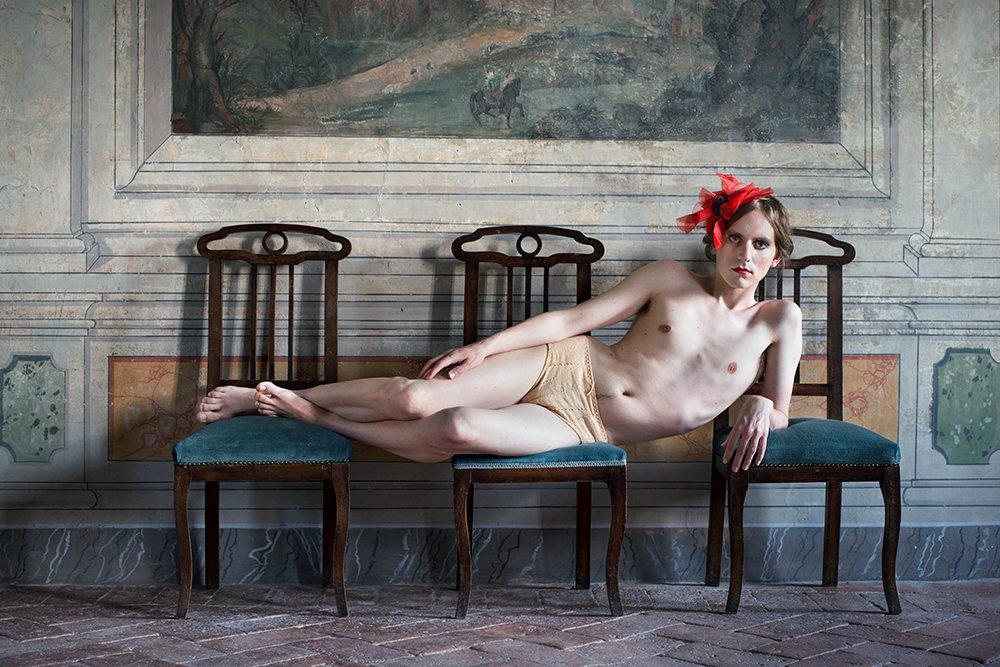 Rivera's work has received multiple grants and honors, has been exhibited both domestically and internationally and is included in the permanent collections of the Museum of Fine Arts, Houston, and the Danforth Museum of Art, in Framingham, Massachusetts. She is represented by ClampArt in New York City. For more information, visit lissarivera.com.

SVA Features: SVA Alumnus Lissa Rivera's Photos Challenge Conventional Gender Roles
SVA Features asset
For more information on the MFA Photography, Video and Related Media program, click here.
A version of this article appears in the fall 2018 issue of the Visual Arts Journal.