Updates on the 2020-2021 Academic Year
SVA continues remote instruction, with select facilities accessible by appointment. Click below for updates.
SVA Features: Alumnus and Photographer Frank Ockenfels 3 Strikes with Light [Video]
Ockenfels' famous photos have helped immortalize David Bowie, Kurt Cobain, and many more
April 17, 2018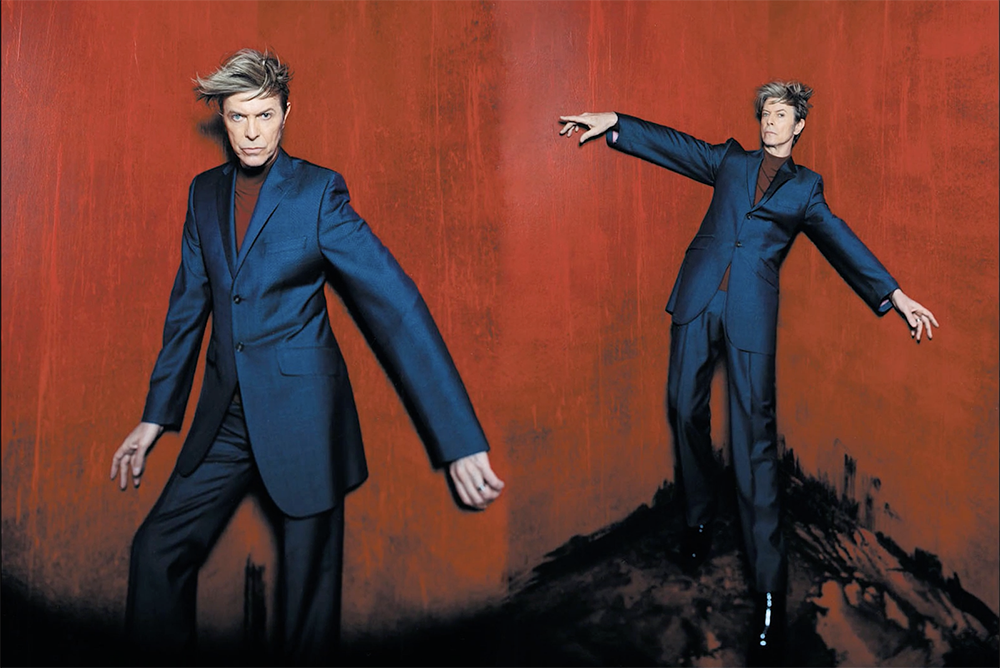 You may not know who took them, but you know these images. For nearly three decades Los Angeles based photographer and SVA alumnus Frank Ockenfels 3 (BFA 1983 Photography) has not been just photographing famous musicians, actors and artists, he's captured their essence. His striking, often unforgettable images have appeared on the covers of Rolling Stone, Esquire, Premiere, Newsweek, Wired, Entertainment Weekly, Spin and New York, to name just a few.
Ockenfels scored his "big break" in 1988 with a portrait of singer-songwriter Tracy Chapman for Rolling Stone and never looked back. It's hard to understate the impact of his work, especially when it comes to his portraits of the past few decades' era-defining musicians and celebrities, many of which are seared into the public consciousness. Ockenfels lensed the 1993 Spin cover story for on Nirvana—the last time Kurt Cobain would appear on the magazine's cover while he was alive. Six months after his death, SPIN would use the haunting image of Cobain from that same Ockenfels Nirvana shoot for a remembrance cover as well.
For Ockenfels photography is not just documentation, but an interplay with atmosphere and subject. "People who look at light and appreciate the look of light in an image; that to me is what photography is," he says. "Everything else is image capture."
The first image that comes to mind when one thinks of AMC's acclaimed series Breaking Bad is likely that of stars Bryan Cranston and Aaron Paul in hazmat suits, sharing a beer on the couch, post-meth-cooking session. That's an Ockenfels shot. Some of the first times alternative rock icons like Beck, No Doubt, Liz Phair and more graced the covers of mainstream music magazines? Those are Ockenfels shots, too. And Mad Men? Ockenfels basically defined the look of the show outside of the small screen, including some of the original AMC press shots, a memorable Vanity Fair spread and the highly anticipated publicity photos for the final season. Other movies and TV shows for which he's done similar work include House of Cards, Harry Potter, The Walking Dead and Pirates of the Caribbean.
READ MORE: "Bookkeeping: The Art of Artists' Journals," Featuring Frank Ockenfels 3 and More [Video]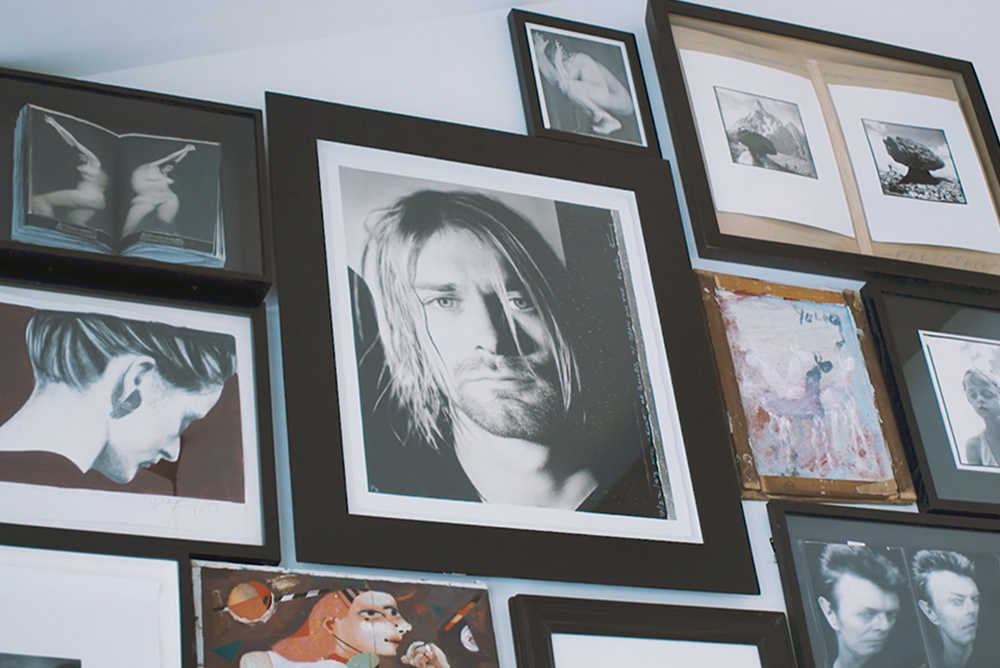 The number of world famous pop culture figures that Ockenfels has immortalized on film are too numerous to count: Cobain, Angelina Jolie, George Clooney, Tom Waits, Jay Z, David Lynch, Tom Hanks, President Barack Obama—the list goes on. In the mid-1990s, he also turned to music videos and directed over 20 clips for bands like Alice In Chains, Better Than Ezra and Everclear.
Ockenfels' name had been nearly synonymous with David Bowie's image over the last two decades of his life, essentially exemplifying the artists iconography from this period. When Bowie passed away in January 2016, the Hollywood Reporter turned to the photographer to get his tribute and reflection on an artist he had documented countless times ("There was nobody with him," he remembered. "There wasn't an entourage").
WATCH: SVA Features Videos On Alumni Yuko Shimizu, KAWS, Dash Shaw, Dana Terrace, and More
In addition to photographing the legendary musician dozens of times over the years, Ockenfels also created the album cover for Bowie's 1997 album Earthling, featuring the famous Union Jack coat Bowie co-designed with late designer Alexander McQueen. Some of Ockenfels' Bowie images are currently on display at David Bowie Is, the world-traveling exhibition celebrating the artist's legendary career, now on view at the Brooklyn Museum. For the latest, be sure to subscribe to Ockenfels' Instagram, which features new and archival photos of stars like Ben Affleck, Julianne Moore, Cobain and many more.
For more SVA Features videos, visit SVA's YouTube channel.
SVA Features: Frank Ockenfels
SVA Features asset