SVA Wins ADC 'School of the Year' Again, Breaks Records at One Show Awards
May 24, 2017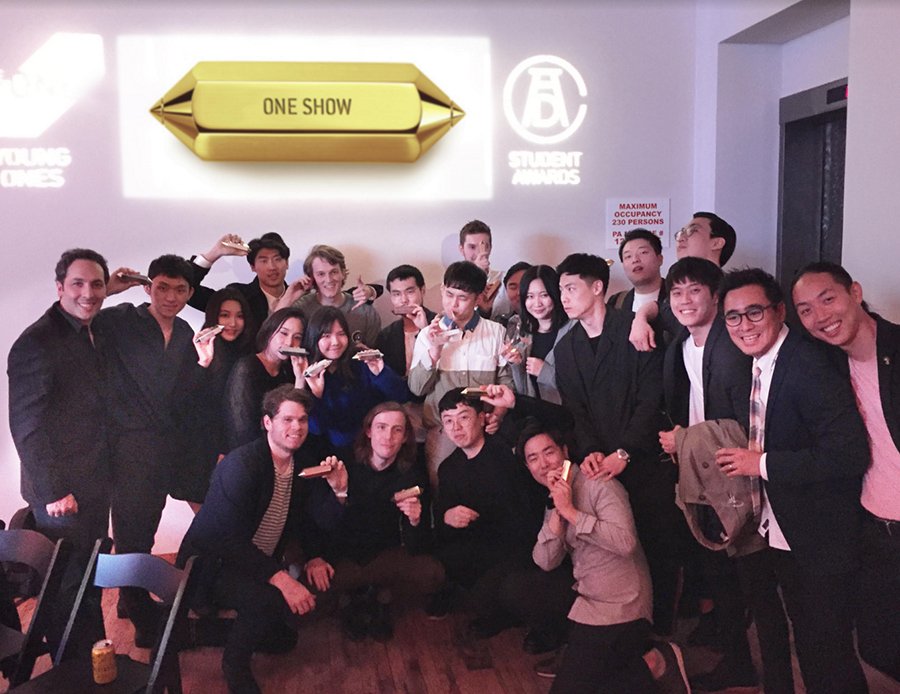 SVA continued to break its own records at two prestigious art and advertising award ceremonies this month, with current students and recent graduates taking home big hauls from both the Art Directors Club (ADC) Student Awards and the One Show competitions. For the eighth consecutive year, SVA earned the ADC School of the Year title and was the most decorated school this year with 33 winning entries, nearly double that of the next-ranked school.
This is the first year the two ceremonies have been held under the auspices of one organization, The One Club for Creativity, a non-profit creative organization formed by last fall's merger of ADC and The One Club, which recognizes creative excellence in advertising and design. SVA students have performed well at both contests in previous years and continued the streak this time as well.
SVA Features: SVA Wins ADC 'School of the Year' Again, Breaks Records at One Show Awards
SVA Features asset
"It is always a delight to have our student's work recognized and celebrated in festivals and competitions," said John McIntosh, Chair of BFA Computer Art, Computer Animation and Visual Effects, whose students, led by Christina Faraj and Alice Gavish (both BFA 2016 Computer Art, Computer Animation and Visual Effects), took home the Gold Cube for the animated short Unmasked. "The ADC awards are particularly meaningful since their mission is global and they actively promote education and new talent worldwide."
The College's Computer Art departments, both undergraduate and graduate, were well represented in the winners' circles, along with BFA Advertising and BFA Design. SVA managed to place across the board, taking home awards in everything from site-specific digital experiences and apps to title sequences and typographic design. With a show of creative and technical force, SVA students swept the Animation and Motion Graphics categories, winning the medaling positions as well as merit awards.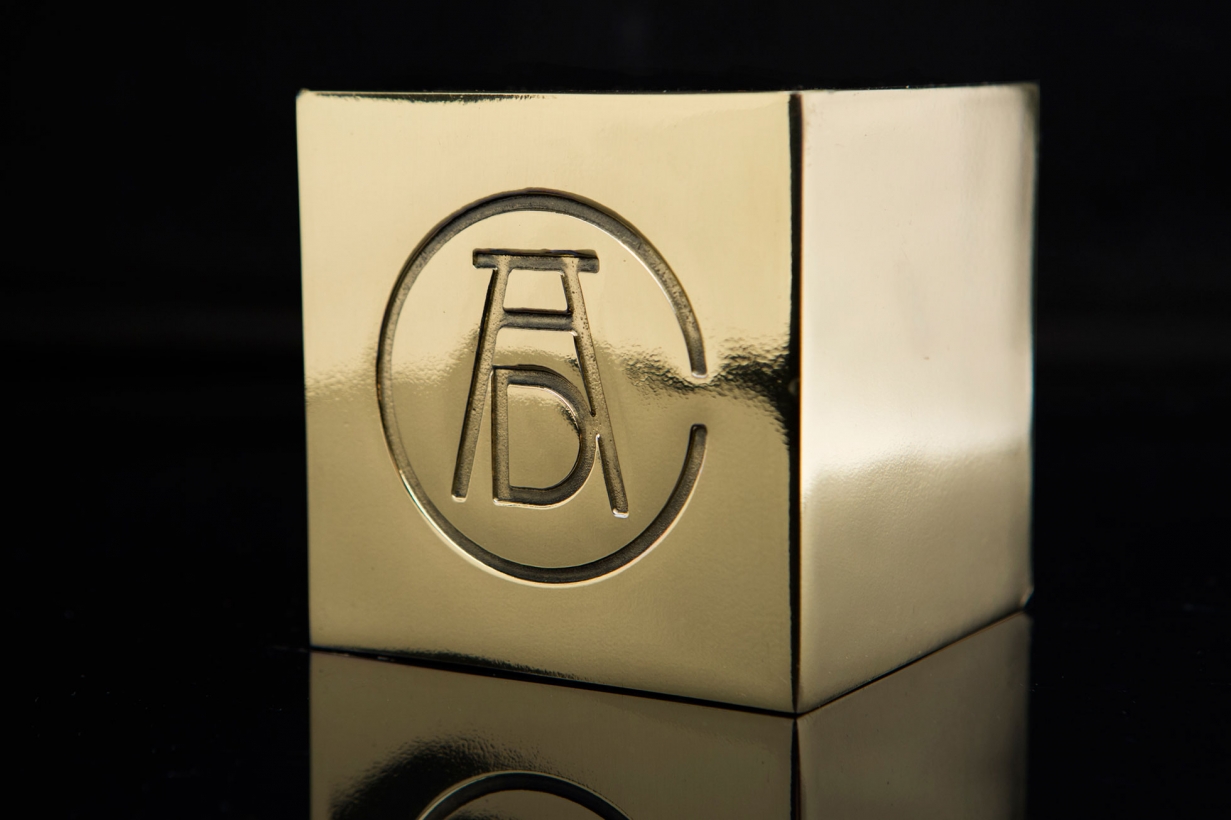 Eunsung Do (BFA 2016 Design) won double gold in Illustration and Motion Graphics for her animated piece New York, an ode to the city's shapes and stories that dynamically illustrates the effusive, energetic words of renowned architect Daniel Libeskind. "[He] instantly reminded me how beautiful New York is, which I didn't appreciate much and had forgotten about," said Do. "The awards mean a lot to me. This project was really my first and last piece where I could win the award as a student since I'm now graduated."
SVA Features: SVA Wins ADC 'School of the Year' Again, Breaks Records at One Show Awards
SVA Features asset
Moree Wu (MFA 2016 Computer Art) submitted her thesis, Cut to Bliss: Force of Fashion , an abstract history of women's fashion and empowerment, and came away with the Bronze Cube in Motion Graphics. "I have a graphic design background, so I always pay attention to design awards like the famous ADC," she said. "[The prize is] a huge encouragement to me, and a good start for a professional career, I hope!"
SVA Features: SVA Wins ADC 'School of the Year' Again, Breaks Records at One Show Awards
SVA Features asset
Other ADC wins include:
Kristoffer W. Mikkelsen (MFA 2015 Computer Art) won a Gold Cube in Digital - Service Apps for his app Collide, a tool for adding a parallax effect to still and moving images.
SVA Features: SVA Wins ADC 'School of the Year' Again, Breaks Records at One Show Awards
SVA Features asset
Liron Ashkenazi's (BFA 2016 Design) zine Asa Wife was awarded a Silver Cube in Design - Editorial Typography for her experimental project based on the poetry of Gertrude Stein.
Jaehyun Cho (BFA 2016 Advertising) and Jeein Lee (BFA 2016 Advertising) won Bronze for Cup of Equality in the Integrated - Campaign category, an ad campaign for Starbucks focusing on the gender pay gap.
The Young Ones is the student version of industry-important The One Show and has been honoring burgeoning advertising, interactive and design work since 1986. Whereas students may submit pre-existing work to the ADC, for the The Young Ones competition entrants respond to prompts and are tasked with creating work for a social cause—this year, for Partnerships for Peace—and/or a brand challenge—here, BMW Connected, a digital service platform.

The students from BFA Advertising faculty member Frank Anselmo's Unconventional Advertising course led the way, as has been the predominant trend in the competition—his entire junior class of 16 students placed into The One Show Annual, the "Bible of advertising," according to Anselmo. There were 17 winning entries and the cohort fared particularly well in the Print category, with strong showings in Mobile, Online and Experiential designs as well.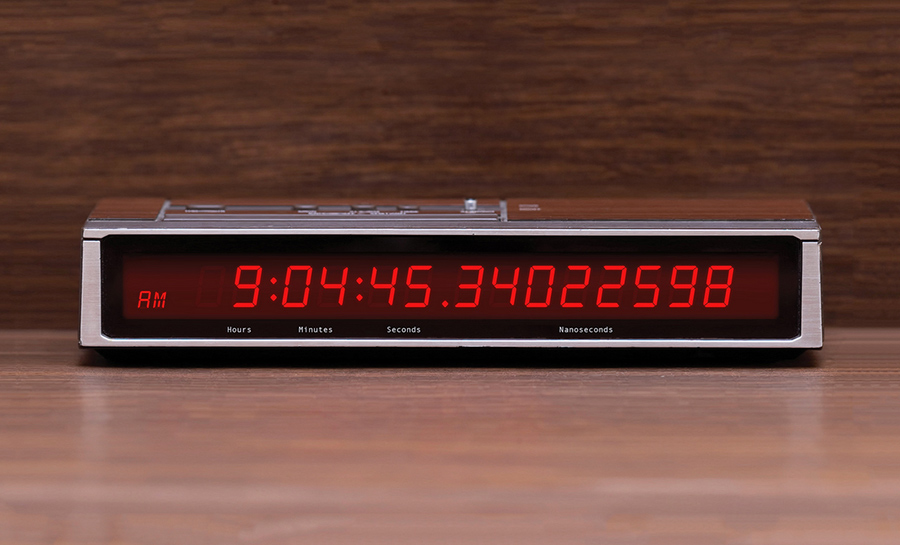 Many of the efforts were collaborative. "We decided to put the ideas together as a campaign instead, which ended up with the Bronze [in Print]!" said current BFA Design student Jens Marklund of his work with partner Jack Welles and Rogier Van Der Galiën and Robin Van Eijk (both part of the SVA International Exchange Program 2017). Their Pin-Point Scheduling focuses on and riffs off of BMW's reputation for precision.
Both from the Netherlands, Van Eijk and Van Der Galien also won the Bronze Pencil for a social print campaign highlighting American goods, like Budweiser and Google laptops, that are made by immigrants, called Made by Immigrants Products.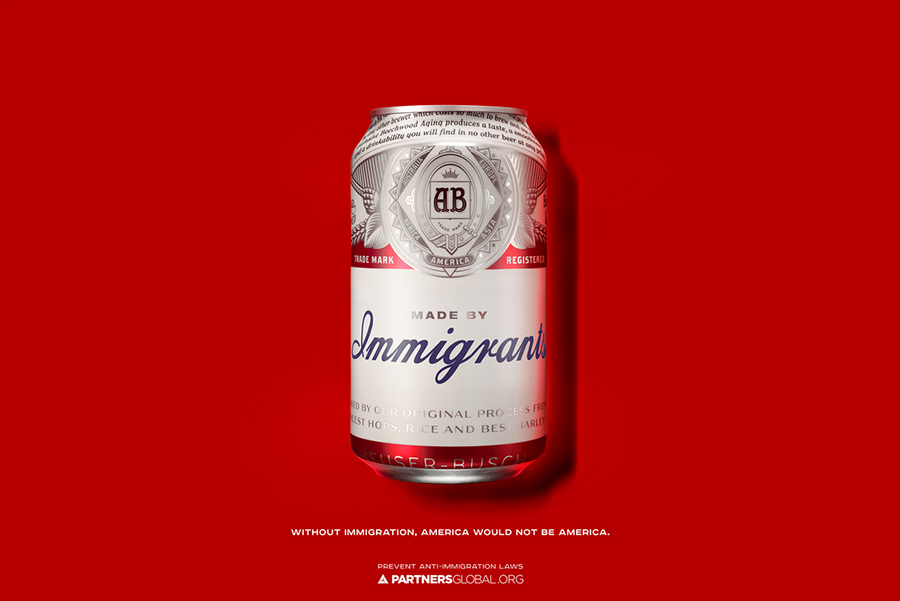 Other Young Ones highlights include:
Hunwoo Choi (BFA 2018 Advertising) won a Gold Pencil for the Social Brief in the Print category with his Stop Child Labor campaign for Amnesty International.
Various BMW spots earned honors for SVA students. Recent BFA 2017 Advertising graduates Yeon Sang Yoon, Joon Ho Ahn and Jin Sug Park took home gold for BMW Family Sync in the Digital - Online category, and silver in Mobile went to current BFA Advertising students Aiden Yang, Jiyeong Kim, Minyoung Park for BMW Connected - Voice.
In addition, current BFA Advertising students Minyound Park, Jisoo Hong, Younghoe Koo and Youlho Jeon (BFA 2018 Advertising) placed third in Print for Filtering Out.
Congratulations to all the winners!