Updates on Reopening SVA
Click below for info on our plans for 2021-2022, including the vaccine requirement for all students, faculty and staff.
'SVA x Skowhegan' Explores the Effects of Globalization on Contemporary Art
December 2, 2016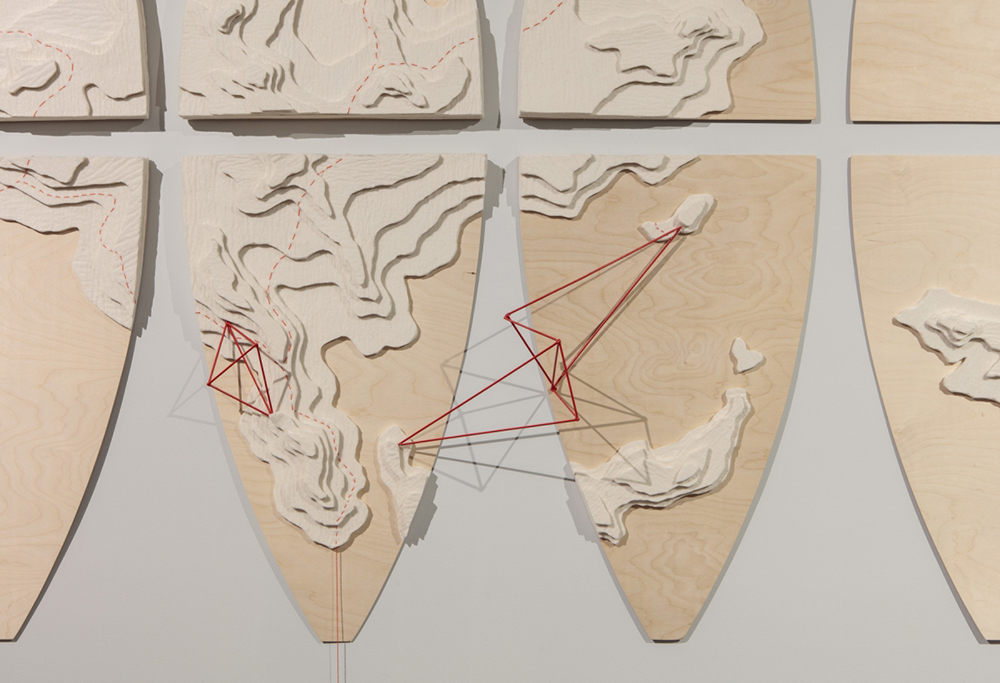 "SVA x Skowhegan," an interdisciplinary exhibition that explores the effects an increasingly global society has on contemporary artistic practice, is now on view at SVA Chelsea Gallery and runs through February 4, 2017. The exhibition's title reflects the dual relationship the featured artists have with each institution. All are affiliated with SVA's MFA Fine Arts program, either as alumni or as current or former faculty; all have also benefited from the prestigious summer residency program at the Skowhegan School of Painting & Sculpture in Madison, Maine.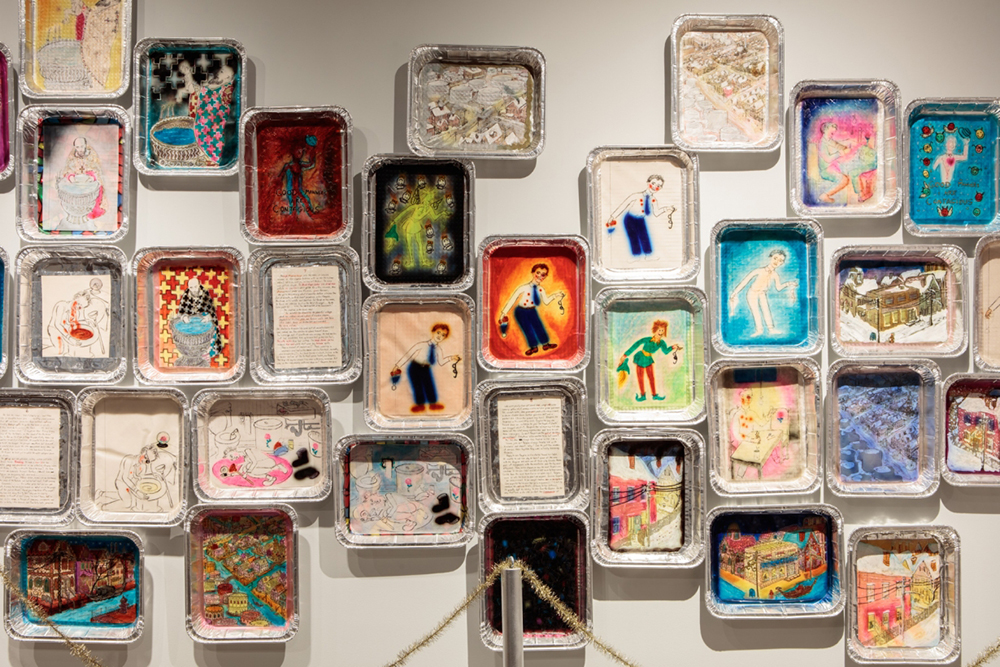 The show, curated by Lauren Haynes, curator, contemporary art at Crystal Bridges Museum of American Art, brings together Negar Ahkami, Sharona Eliassaf, Alejandro Guzman, Ulrike Heydenreich,Saskia Jordá, Thomas Lanigan-Schmidt, Gregg Louis, Dave McKenzie, Miryana Todorova, Marvin Touré and Fred Wilson, 11 artists who have never been shown together and whose work touches on identity and the mapping of various geographies and landscapes, both real and imagined.
The artists in "SVA x Skowhegan" work in a wide variety of media—including video, painting, drawing, performance and multimedia installation—to present different perspectives on the relationship between place, experience and artistic process. Saskia Jordá uses craft materials to weave symbolic paths between constructed borders, while Negar Ahkami and Ulrike Heydenreich create real and fictional landscapes via painting and drawing. In his site-specific installation bruh where ya mind at (2016), Marvin Touré maps the psychological effects of the American condition on the minds of young black men, while Thomas Lanigan-Schmidt employs aluminum, garland and glitter to illustrate how a blended neighborhood and the traditional Catholic church affected the movements of an adolescent gay kid in 1950s New Jersey. Waving visitors into the gallery are four works from Fred Wilson's series of painted flags from African diaspora nations. Along with Sharona Eliassaf, Alejandro Guzman, Gregg Louis, Dave McKenzie and Miryana Todorova, these artists create works that evidence their past, present, future, actual, devised and fabricated migratory movements, offering up poignant representations of global citizenship.
A reception for the exhibition will be held Thursday, December 8, 6:00 – 8:00pm, at the SVA Chelsea Gallery, 601 West 26th Street, 15th floor. "SVA x Skowhegan" will also include an illustrated publication, with entries on each artist and an essay by the curator; the publication's launch will be celebrated at the gallery on Tuesday, January 17, 6:00 – 8:00pm.