Updates on Reopening SVA
Click below for info on our plans for 2021-2022, including the vaccine requirement for all students, faculty and staff.
The Write Stuff: Debbie Millman's Upcoming Exhibition on Typographic Art
'Look Both Ways' Features Text-Based Work by 60 Artists
June 25, 2019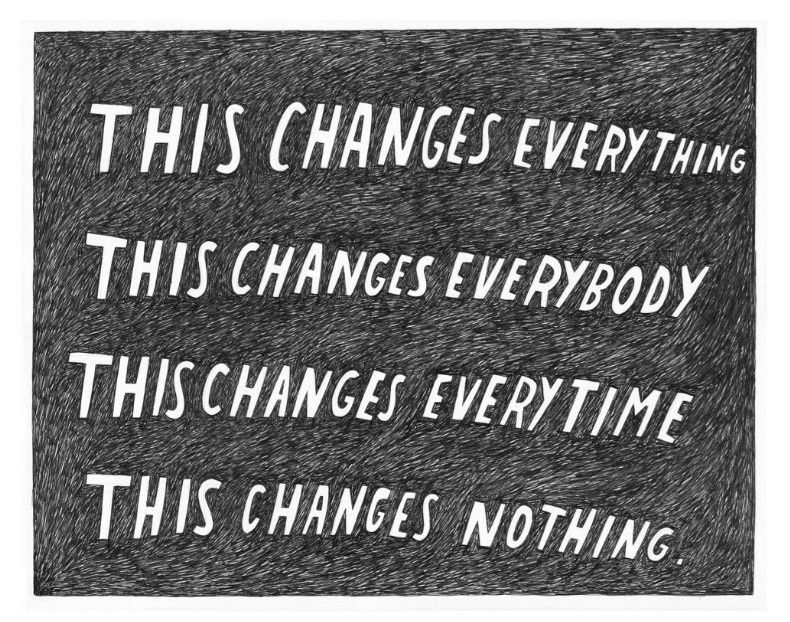 MPS Branding Co-founder and Chair Debbie Millman's storied career in design and branding encompasses work as a writer, educator, artist, curator, strategist, award-winning podcaster and go-to authority and influencer. With a nod to the title of her 2009 book, Look Both Ways: Illustrated Essays on the Intersection of Life and Design, her latest project showcases the many ways in which words, text and information influence art, design, literature and music.
School of Visual Arts is proud to present "Look Both Ways: The Illicit Liaison Between Image and Information," an exhibition curated by Millman that brings together a wide range of typographic work by 60 artists—including Jean-Michel Basquiat, Shepard Fairey, Dave Eggers, Deborah Kass, Jenny Holzer, Miranda July, Kim Gordon, and more—with many of the pieces coming from Millman's own personal collection. "Look Both Ways" is free and open to the public, and will be on view starting Saturday, August 24, at the SVA Chelsea Gallery.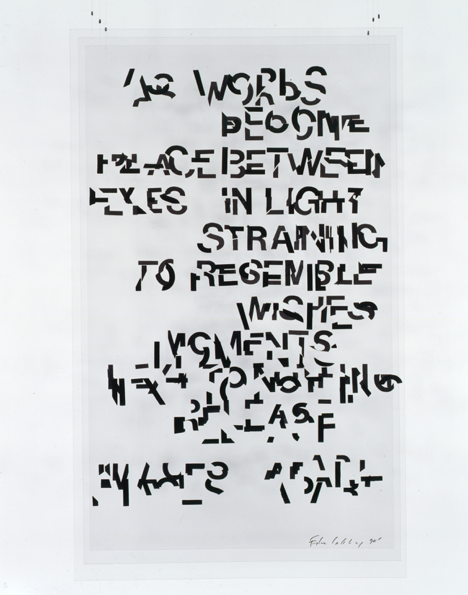 "Look Both Ways" looks to illuminate how bold typographic expression has become the cultural currency of communication and the centerpiece of connection. Countless objects and experiences all around us now bear an inscription or a point of view. Our bodies, clothing, public events, sports, politics and even the products we consume have given people, by way of social media and the Internet, instantaneous means of communicating globally. On a personal level, tattoos have assumed the atavistic power that religious amulets once had to convey messages about ourselves with the immediate power of images and words. This dynamic is evident today in all disciplines of visual communications, reflecting the condition of our culture.
"I am thrilled to partner with SVA to share this selection of typography works from a group of innovative and outspoken artists," Millman says. "This exhibition is a stark reminder of the power language has to rule all facets of culture. These works will undoubtedly incite many passionate discussions."

"Look Both Ways: The Illicit Liaison Between Image and Information" will be on view Saturday, August 24, through Saturday, September 21, at the SVA Chelsea Gallery, located at 601 West 26th Street, 15th floor. An opening reception will be held at the gallery on Friday, September 6, 6:00 – 8:00pm.