Updates on the 2020-2021 Academic Year
SVA continues remote instruction, with select facilities accessible by appointment. Click below for updates.
Voices @ SVA: BFA Illustration Student Sofiya Kuzmina
July 10, 2019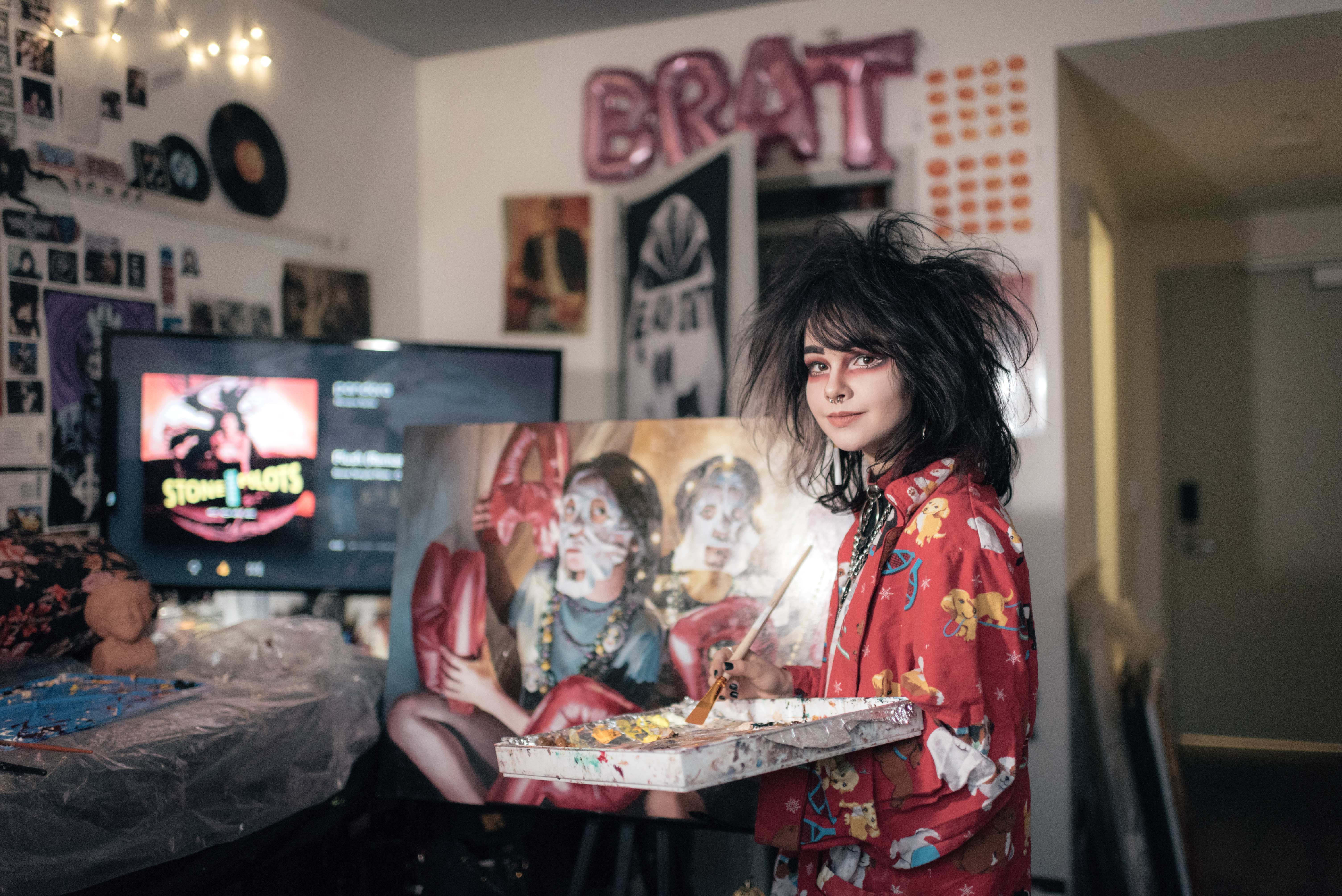 Over the next few weeks, SVA will be highlighting students in our Voices series and having them share a bit about themselves as they prepare for their third year. This week, we're featuring Sofiya Kuzmina, a BFA Illustration undergraduate originally from Moscow, Russia.
"This year has been amazing," she said. "I feel like my work has progressed a lot and I am more confident in my painting ability. Before college, I never thought of myself as a painter. But now I see oils as my favorite medium. My biggest inspirations are moments from my daily life. I want to try and capture a feeling I have in a moment."
"I applied to some open calls for gallery shows on the Lower East Side. The first painting I made in [SVA faculty member and alumnus] TM Davy's class got into a show at Dacia Gallery. He was really excited when I told him. I was the youngest person in the exhibition and I met quite a lot of artists there. It was great for me to hear stories from the older artists about when they first moved to New York and how it was—everyone was super helpful, giving me contacts to help me get my work find more exposure. I was in another show at the Greenpoint Gallery in May where I showed a couple of pieces of my art. I really like the fact that I can use my student work for my portfolio."
Find out more about Kuzmina's work on her website and her Instagram.