Updates on Reopening SVA
Click below for info on our plans for 2021-2022, including the vaccine requirement for all students, faculty and staff.
Writer, Activist and Feminist Icon Gloria Steinem to Speak at 2017 SVA Commencement Exercises
March 22, 2017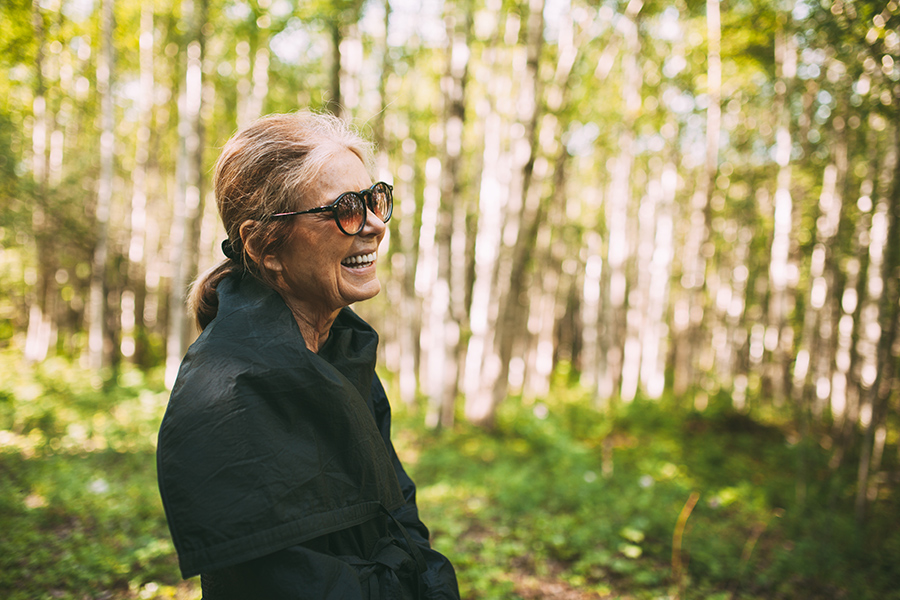 SVA is pleased to announce that writer, activist and feminist icon Gloria Steinem will be the keynote speaker at the College's 42nd annual commencement exercises, to be held at 1:00pm on Tuesday, May 9, 2017, at the landmark Radio City Music Hall, located at 1260 Avenue of the Americas in Manhattan. SVA President David Rhodes will confer BFA, MA, MAT, MFA and MPS degrees on some 1,170 undergraduate and graduate degree candidates enrolled in the College's 32 academic programs. The event is ticketed and open to degree candidates and invited guests only; the exercises will stream live at sva.edu/commencement.
Gloria Steinem is known throughout the world for her groundbreaking work as a writer, lecturer and political activist and organizer focused on issues of equality, gender roles, child abuse, nonviolent conflict resolution and indigenous peoples and cultures. A champion of women's and children's rights, Steinem co-founded Take Our Daughters to Work Day as well as numerous national and international organizations centered around self esteem, race, education, voting, reproduction, including the Women's Action Alliance, National Women's Political Caucus, Voters for Choice, Choice USA (now URGE) and the Ms. Foundation for Women. International organizations she has co-founded include Equality Now, Donor Direct Action and Direct Impact Africa.
Steinem's contributions to the publishing world started in the 1970s, when she reported widely read and influential pieces on feminism, culture and politics and co-founded two iconic magazines, Ms. and New York. Her books include the bestsellers My Life on the Road, Revolution from Within: A Book of Self-Esteem, Outrageous Acts and Everyday Rebellions, Moving Beyond Words, and Marilyn: Norma Jean. Her writing appears in many anthologies and textbooks, and she was an editor of Houghton Mifflin's The Reader's Companion to U.S. Women's History. Her writing has been recognized with a number of awards, including an Emmy Citation for excellence in television writing, the Lifetime Achievement in Journalism Award from the Society of Professional Journalists, the Society of Writers Award from the United Nations, the James Weldon Johnson Award for Journalism, the University of Missouri School of Journalism Award for Distinguished Service in Journalism, the Women's Sports Journalism Award and the 2015 Richard C. Holbrooke Distinguished Achievement Award.
Steinem graduated Phi Beta Kappa from Smith College in 1956, and she is currently working with the college's Sophia Smith Collection to document the grassroots origins of the U.S. women's movement. Among her honors for her advocacy work are the first Doctorate of Human Justice awarded by Simmons College, the Bill of Rights Award from the American Civil Liberties Union of Southern California, the National Gay Rights Advocates Award, the Liberty Award of the Lambda Legal Defense and Education Fund, the Ceres Medal from the United Nations and a number of honorary degrees. In 1993, she was inducted into the National Women's Hall of Fame in Seneca Falls, New York. In 2014, she received The Eleanor Roosevelt Val-Kill Medal Award and in 2013, President Obama awarded her the Presidential Medal of Freedom, the U.S.'s highest civilian honor. Rutgers University is now creating the Gloria Steinem Endowed Chair in Media, Culture and Feminist Studies.
Gloria Steinem will join a distinguished group of leaders in the arts, humanities and public service who have spoken at SVA's commencement exercises in past years, including United States Congressman and civil rights legend John Lewis, cultural critic Greil Marcus, multimedia artist Laurie Anderson, playwrights Edward Albee and Tony Kushner, historian Robert A. Caro, former New York Governor Mario Cuomo, biologist Dr. Gerald Edelman, artist Louise Nevelson and actor B.D. Wong, as well as New York Times columnists Maureen Dowd, Nicholas Kristof and Frank Rich.