How Visual Art Can Motivate Social and Political Change
February 22, 2017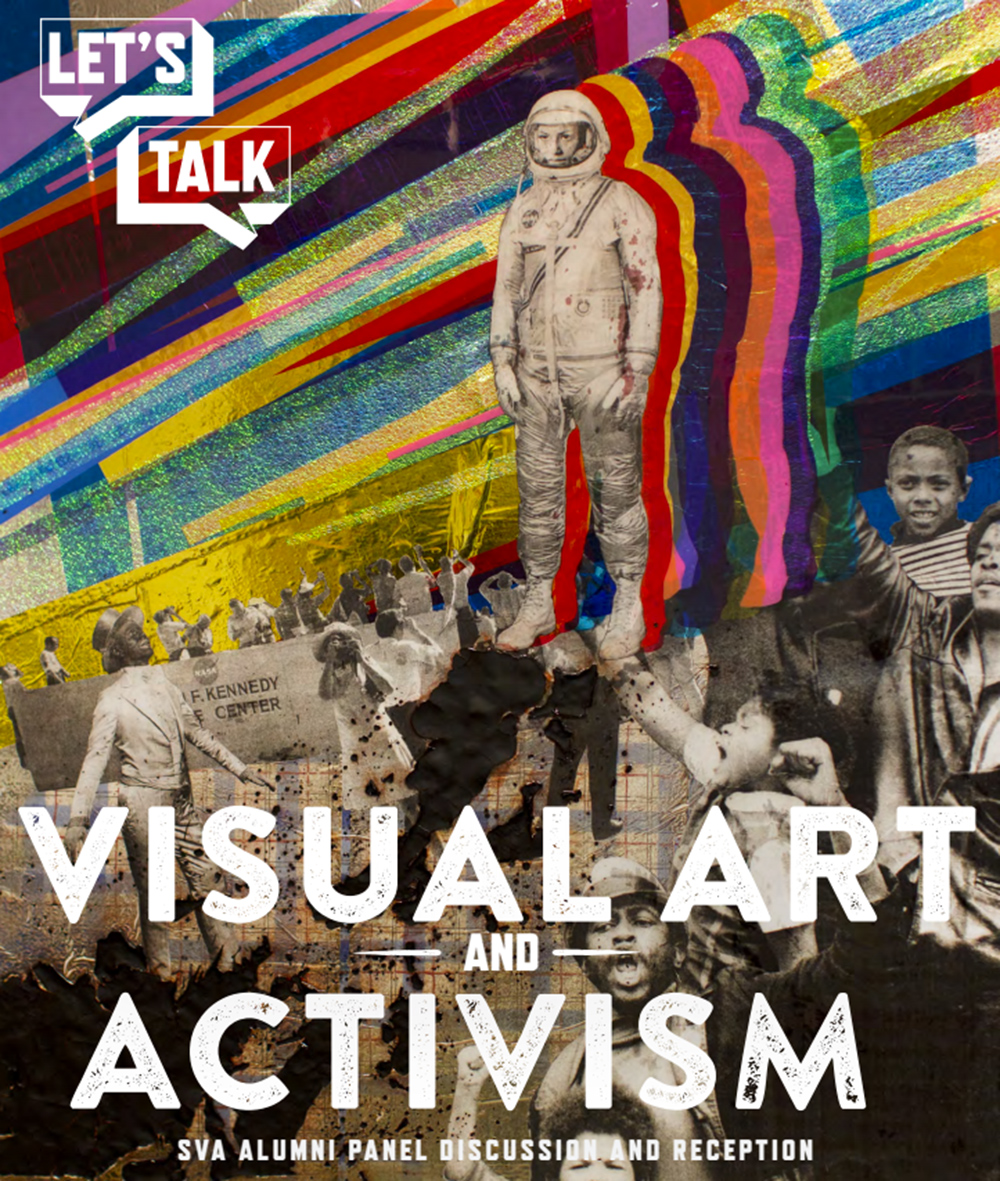 The question of how activism and political action takes place through art (and vice versa) is familiar to creators and makers across mediums, gaining a pointed urgency in times of upheaval and rampant injustice. On Tuesday, February 28, Let's Talk: Visual Art and Activism, a panel discussion organized by SVA Alumni Affairs and Development, will provide a space for dialogue and inspiration around such issues. Five SVA alumni will discuss their experiences creating work with the intention of motivating social or political change and will consider the roles visual art and design play in solving some of the world's more challenging problems, from the prison complex to health care, from legacies of racism to violence against women.
Featured participants include Marlena Buczek Smith (BFA 2002 Graphic Design), whose posters and illustrations explicitly carry political messages, calls to action and the promotion of human rights; Delano Dunn (MFA 2016 Fine Arts), who often collages words and images from black-American history and material culture to address racial identity; Bruno Silva (BFA 2007 Graphic Design and MFA 2016 Design for Social Innovation), a designer currently working at Mount Sinai Health with the Arnold Institute for Global Health; MFA 2003 Illustration as Visual Essay faculty member Katie Yamasaki (MFA 2003 Illustration as Visual Essay), a teacher and muralist whose most recent mural project focused on supporting incarcerated women and their families, and was featured here; and Cat Del Buono (MFA 2008 Photography, Video and Related Media), a filmmaker and artist whose ongoing Voices project is a video installation built of testimony from female domestic violence survivors. Jamie Keesling (MA 2013 Critical Theory and the Arts), a faculty member at the College and operations manager at SVA Galleries, will moderate the panel.
I spoke with Del Buono recently about the event, the Trump administration and the ways in which activism relates to her artmaking and herself as an artist.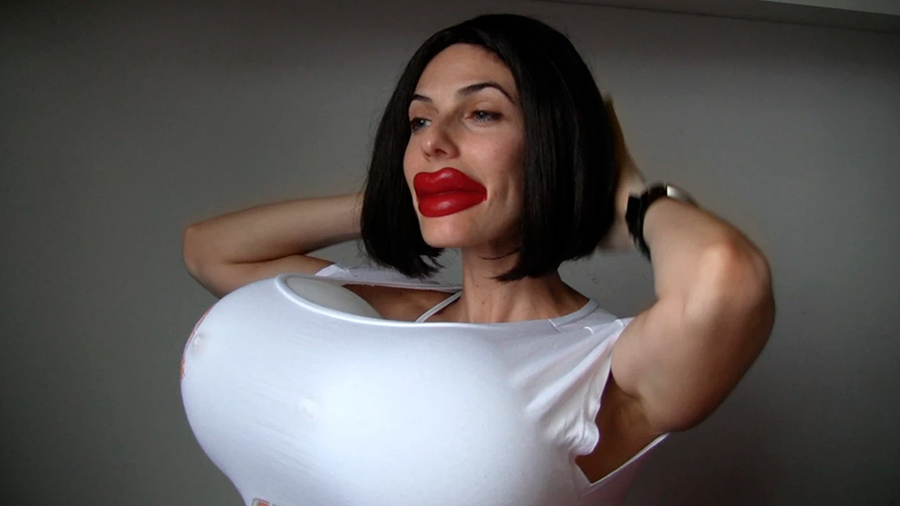 How did you get involved with the panel discussion and what made you want to be a part of it?

I was asked by SVA if I would be on the panel. I was so glad I wasn't scheduled to be out of town on that date and said yes right away. I think it's an important topic, especially now given all that is going on with our current president (#NotMyPresident). Some people may join protests and marches and we, the artists, can make an impact through our creative works. I hope we [can] influence other artists to become more active and vocal through their medium (or new mediums). Now is the time we need to act together and "bombard" all outlets with what we think about this administration. We cannot sit back and watch it unfold.
How would you describe your work as fitting in with the ethos of this event, as addressing visual art and activism?
For quite some time now, my works have in one way or another been making a statement about our society. My most recent projects—like Voices—even more so. I began making work that was more obvious and direct (sometimes exaggerated) as a way to make statements about inequality and issues that still exist in our society. It speaks directly to people whether or not they are active or involved in the arts. To me, the message became the most important part of the works and finding a way to show that via my chosen medium.
Who are the sources of inspiration or models you look to when thinking about art and political action or social change?
Those who continue to amaze me with their wit, ideas and messages are Banksy and the Guerrilla Girls.
SVA Features: How Visual Art and Activism Can Motivate Social and Political Change
SVA Features asset
What are you working on currently and what has changed for your practice as a result on the current climate?

My Voices project is still ongoing, traveling to different cities and adding new voices to the piece. I am also working on new short videos that speak directly to our political climate and the ongoing attacks against women's rights; I want to continue creating and showing [pieces] that remind everyone of the danger women are in currently. I have to create works as an outlet to the anger and frustration from the everyday news about this new administration as well as the white male politicians who are constantly trying to undo any progress that was made in the last few decades.

I'm curious if you have any advice or words of wisdom for (maybe younger) artists or students thinking about activism and artmaking. What kinds of actions can artists take if they want to more consciously or directly engage with political and social change in their work? Is it a choice to be made?
It's interesting that you ask this because I am currently looking to teach an art and activism class so I can do just that. I would say now is the time to use your practice, your works to make a statement. Be clear, be clever and use humor if you can.
Let's Talk: Visual Art and Activism will take place from 7:00 to 9:00pm on Tuesday, February 28, at the SVA Theater, 333 West 23rd Street. The event is free and open to the public but RSVP is required. A reception for SVA alumni and students will follow the discussion in the theater lobby; drinks and refreshments will be served.