SVA's Subway Posters Make Their Way Around the World
March 26, 2019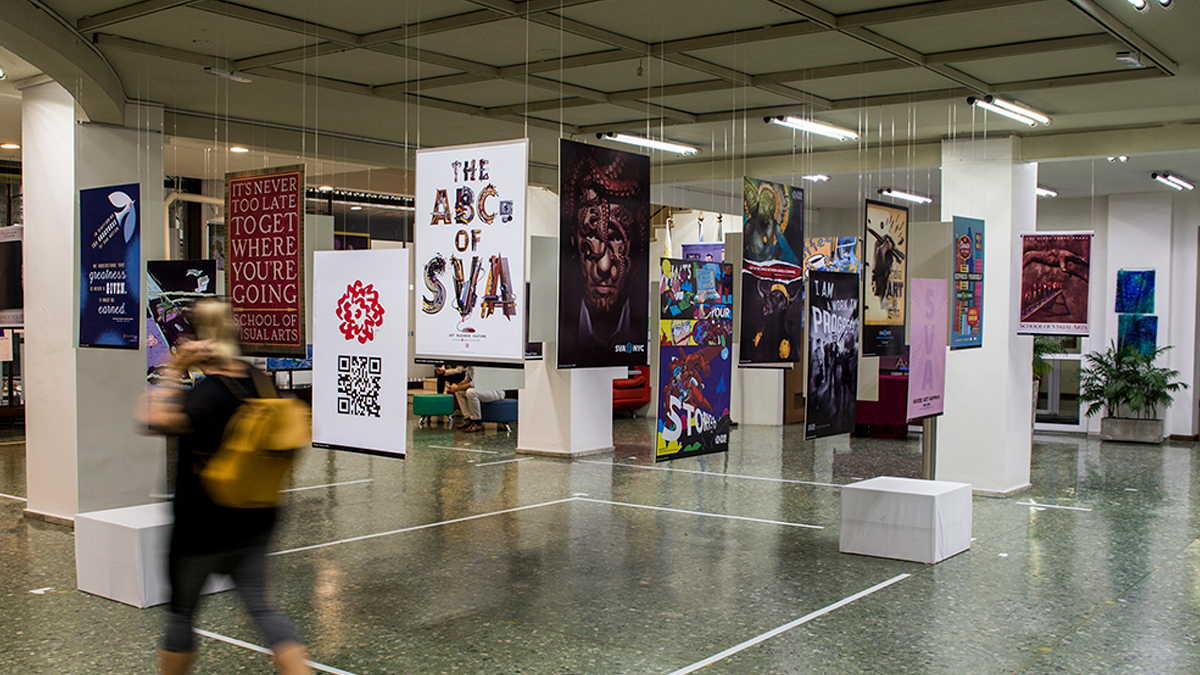 In a collaboration with Universidad ORT in Uruguay, as well as the CHAVÓN School of Design in Dominican Republic and the HIT Holon Institute of Technology in Israel, SVA's eye-catching subway posters were on view this month in Latin America and the Middle East, as part of the College's long-running traveling exhibition, "Underground Images: School of Visual Arts Subway Posters, 1947 to the Present."
"Underground Images" features a selection of 65 posters created at SVA for display in New York City's vast subway system. Each poster serves as a snapshot of the College's history and spotlights the wide-ranging talents of the College's acclaimed faculty and alumni. Featured designers include Gail Anderson, Marshall Arisman, Louise Fili and Julia Rothman, to list a few. The exhibition is curated by SVA Executive Vice President Anthony P. Rhodes, who has served as creative director for the posters since 2007, and organized by MFA Illustration as Visual Essay faculty member Mirko Ilic and SVA Galleries director Francis Di Tommaso.
"Underground Images" isn't new to unique venues—past exhibition locations include a boat and a repurposed pedestrian tunnel specially decorated to resemble a New York City subway station. Universidad ORT—Uruguay's largest private university, with more than 10,000 students—traded an unusual location for an innovative setup, with the displayed posters hung from the ceiling with translucent wire and staggered at different heights. Placed strategically around the room, the color scheme of each piece complements those of the adjacent posters.
Some 200 posters have been created for the SVA subway poster series, whose beginnings date back to some of the earliest days of the College. "Underground Images" has traveled to more than 20 countries since 2013, including Brazil, China and South Africa. For more information about the exhibition and its full list of contributors, click here.
SVA Features: UGI Uruguay 2019